It's interesting how cafes are falling over themselves trying to come up with the quirkiest and most "non-cafe" kind of names you can think of. The latest to join the bandwagon of wacky names are cafes such as Relational Goods, Penny University (okay this one has grounds) and Sinpopo Brand. And don't even get me started on Chye Seng Huat Hardware, which has got nothing to do with hardware with the exception of coffee machines!
And what's weird with Sinpopo Brand did you say? Well, for those of you old enough to know, Sinpopo used to be the name of a notorious nightclub along Tanjong Katong road! According to my father, it probably closed around the late 80s. I can't remember a thing about Sinpopo but somehow the name sounds familiar. My grandparents used to live around the Geylang area, so they might have mentioned Sinpopo in their conversations previously.
I have to admit, it's a great name for an old-school themed cafe that Sinpopo Brand is, as the name does evoke thoughts of yesteryear. Name aside, the menu, serving dishes, decor and even the music has been carefully selected to bring us back to days gone by.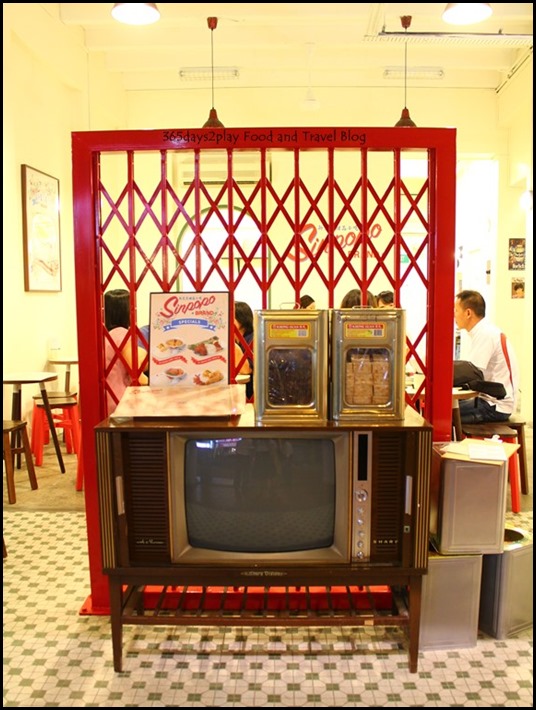 This is the main entrance that greets you, I recall having a TV with sliding doors, already disused by the time I was aware of things, it served as a nice side table! Old school biscuits that are still quite easily available in Singapore if you know where to look. Sinpopo Brand gives these out to kids for free.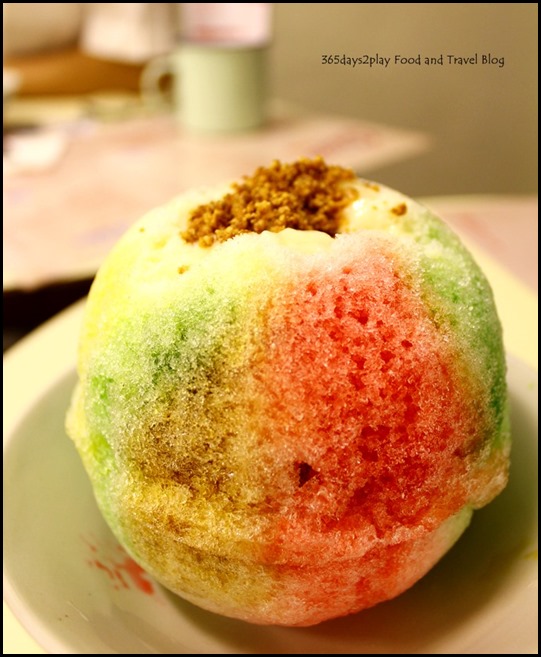 Ice Bor $3.90
This is the reason why I really wanted to visit Sinpopo. I've never in my life ever seen an ice ball up until now, and I really wanted to try it. I've no idea if this is authentic or not, can someone tell me? According to my mother, the ice ball man will just pass you the ice ball and you eat it off your hands, no paper no plastic no plate! This version from Sinpopo, called ice bor, has some redbeans squashed into the centre, and for some reason, crushed peanuts at the top.
To be frank, I didn't enjoy the ice ball that much. It's $3.90 for what seems to be a huge colourful ball of ice and that's about it. The ice ball was quite solid, I was kind of expecting it to be easy to spoon into. It wasn't very sweet either, and the red bean ratio in relation to ice was almost non existent.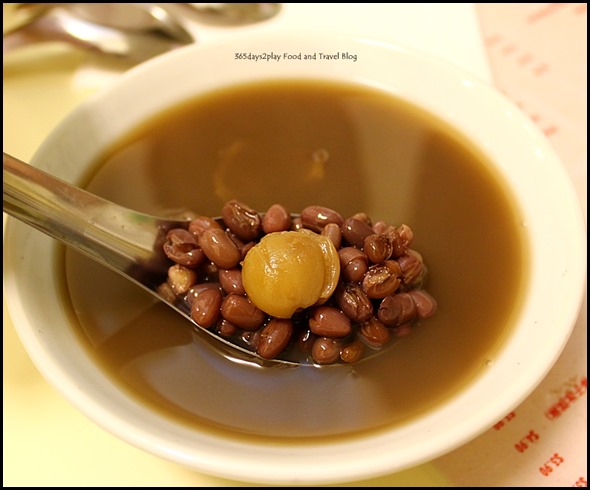 Red Bean Soup $3.90
My father ordered this as red bean soup is one of his favourite desserts. He did manage to finish it but said that it was just average.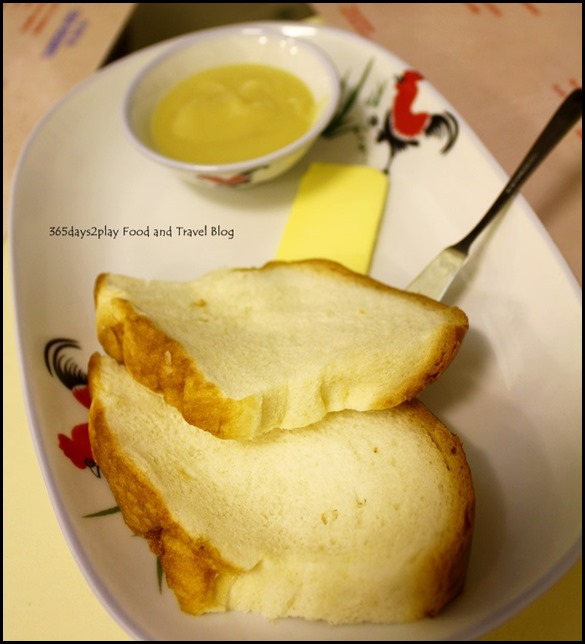 Kaya Roti $4.90
I guess the greatest shock and disappointment to us was the Kaya Toast. As any Singaporean knows, Kaya Toast is ubiquitous and usually costs no more than $2. You can even get them at coffeeshops for $1. So to charge $4.90 for something you can get for much cheaper means that this Kaya Roti from Sinpopo Brand had better be damn good or at least damn nice to look at.
Well, it was none of the above. 2 slices of nondescript bread and a small dish of kaya. The kaya was okay, average I would say. The bread was a little stiff, and actually if served for $1.50 or even $2, I think we would be okay with it. But $4.90 is just unjustifiable. Suffice to say that we were so unsatisfied, we hopped across the road to 112 Katong ToastBox to have a second round of Kaya Toast.
This is the menu of Sinpopo Brand. It's a pity that the food we ordered wasn't up to scratch. I would have loved to return again as I love the old-school / yesteryear concept. Sinpopo did receive good reviews from SoShiok. Maybe you should go try it out and judge for yourself.
There are some funny names in the menu like Fake Bird's Nest and John Eh Roti. I spent 1 minute wondering what the hell is John Eh Roti and how come I haven't heard of it before, before I got the joke.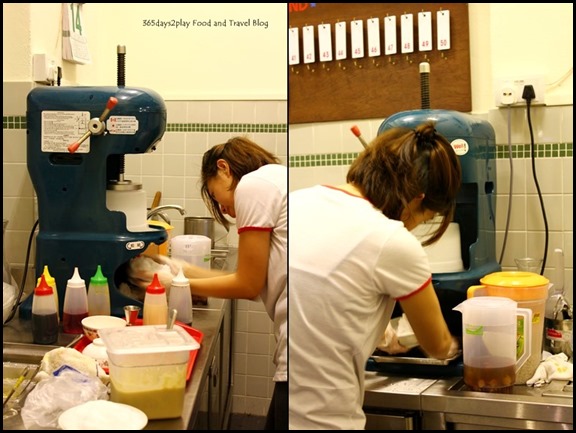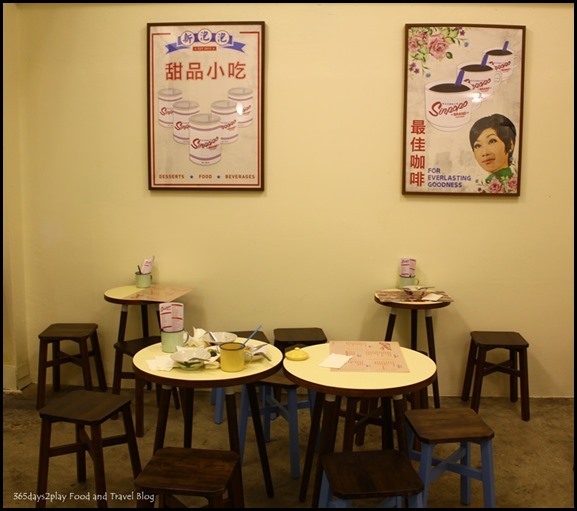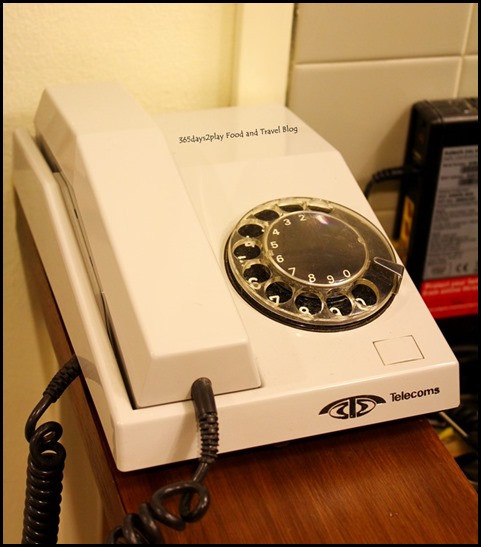 Old school telephone. Did you have one one of these? I had push button ones.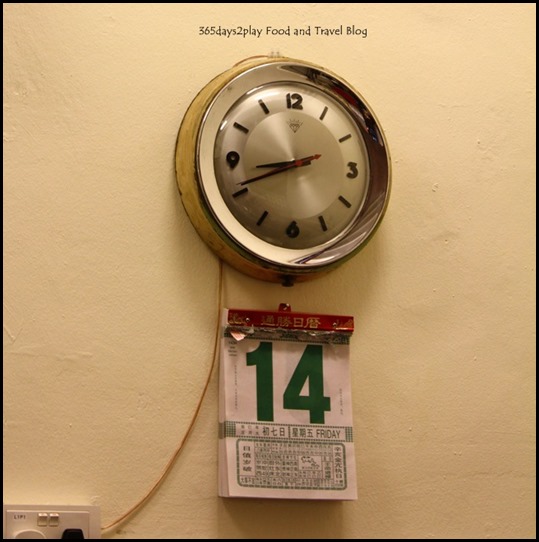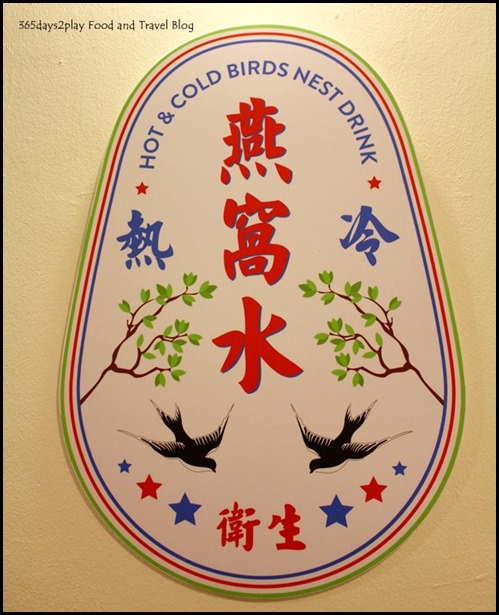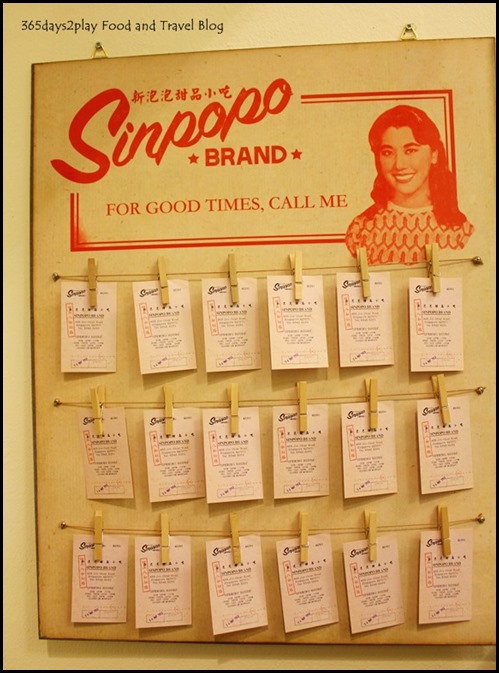 ~~~~~~~~~~
Click here for other places to eat in the East.
Add me on Facebook, Instagram and Twitter if you want to be kept up to date with the latest happenings in the food and lifestyle scene in Singapore!
~~~~~~~~~~
Sinpopo Brand
458 Joo Chiat Road
6345 5034
Opens 12pm to 10pm (Sun to Thu), 12pm to 12am (Fri, Sat, PH Eve), closed Mon
Used to be where Everything with Fries was.