This was my 2nd visit to Spruce, but first visit to it's Upper Bukit Timah Firestation outlet. My 1st visit was to the Spruce at Phoenix Park near town. As usual, I decided to sit al-fresco to avoid the air-conditioning. Also, it was drizzling slightly that day, and it was just a delight to be sitting facing the Bukit Timah Nature Reserve that was shrouded in a slight haze. Living in the Eastern part of Singapore, which is bereft of Nature Reserves, I often feel, or try to feel like I'm not really in Singapore when I see so much trees!
We had gone to visit a photographer in Choa Chu Kang, and were famished by the time we got out. I didn't actually have a clue as to where to eat, but thankfully, when we drove past the Firestation, I remembered Spruce was in there and we turned in.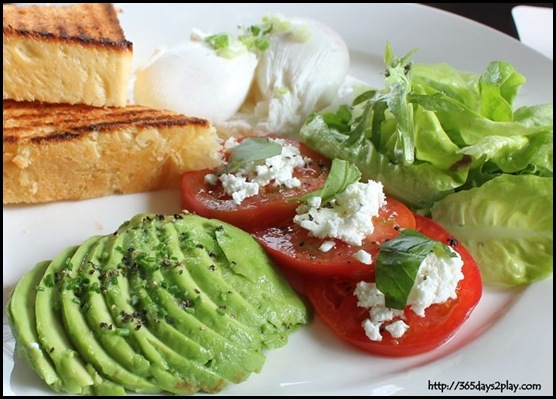 Eggs Benny (Corn Waffle, Back Bacon and Hollandaise Sauce) $15
The most vegetarian option as usual, this was ordered by my father. They so kindly switched the corn waffle with brioche toast, and the back bacon with slices of avocado! An extremely healthy dish, unlike what I ordered…. Love the contrast between the feta cheese and tomatoes!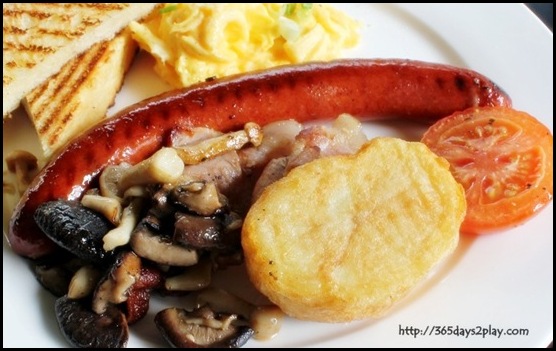 Spruce Big Brekkie (eggs, Bacon, German Sausage, Roasted Tomato, Roasted Potato, Mushrooms and Foccacia Toast) $19 Read more »