What a mouthful! Chanced upon this restaurant about half a year back and was quite surprised to see a restaurant all decked out in the German/Black Forest theme that I hadn't heard of prior to seeing it! Finally managed to check it out only yesterday.
I love German food, not just the sausages and the pork knuckles, but also other things like sauerkraut and spätzle. I could eat bowls and bowls of sauerkraut, if only it were more commonly found in Singapore!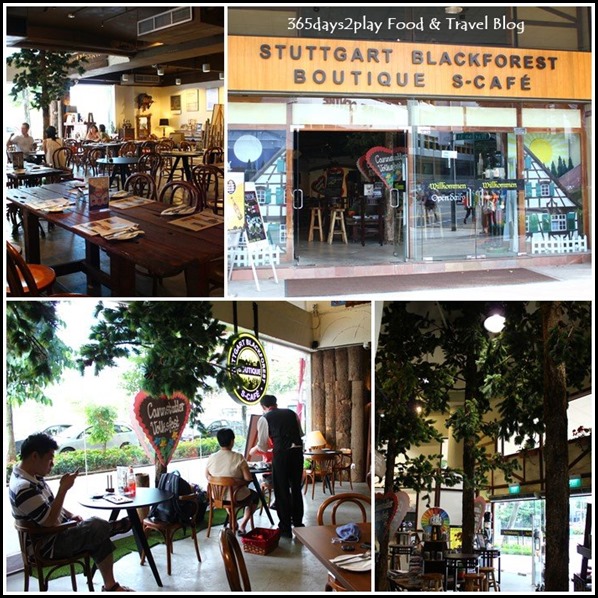 The place is decked out with lots of wood, and they even have a number of evergreen pine trees to make you feel as if you really are in some part of the Black Forest. Actually I think this Stuttgart Blackforest Boutique S-Cafe is more gimmick than good food although I must admit I too was attracted to enter by this interesting looking place.
Granted, the beers are quite reasonably priced, at $15 for half litre, and $18 for 1 litre, but the food menu is painfully limited. If you've been to Werner's Oven in the East or Brotzeit, the menu at Stuttgart is like 1/10th of what would normally be available.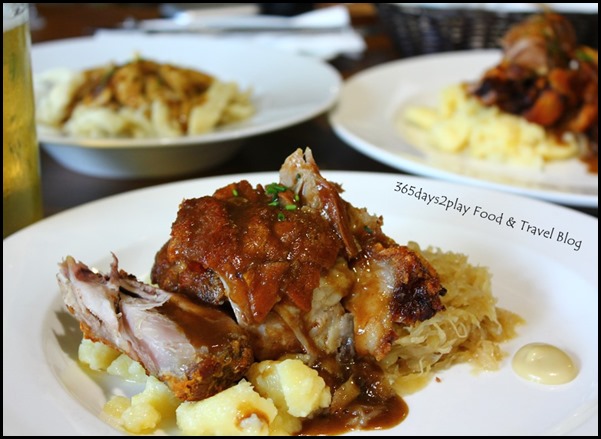 Single Portion Pork Knuckle (schweinshaxe) with Sauerkraut and Potato Salad $18