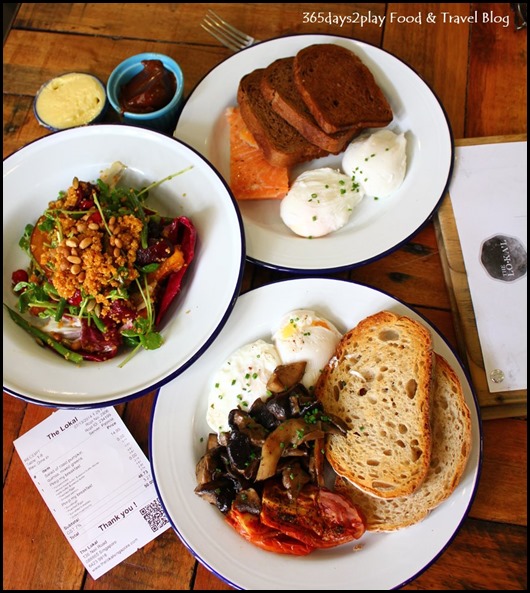 The Lokal is one of those cafes where one look at it and you know it's just going to stay crowded for many weeks to come. Located in the Duxton area, there are a surprising number of Caucasian types that were at the cafe when we were there. I guess it's because the chef is from Sydney. Having opened not that long ago, the news does travel fast doesn't it?
Food is definitely the highlight here, as compared to those cafes where you feel two or three food dishes have been put in the menu just so that they can say that they serve food. In fact, The Lokal can even be thought of more as a casual restaurant serving good coffee, rather than a cafe, as brunch items are definitely not a highlight here.That's because the chef owner Darren Farr was one of the founding chefs at Tetsuya in Sydney. Yes, the Tetsuya owned by Tetsuya Wakuda who also owns Waku Ghin in Singapore. Read more about Darren Farr here.
When we were there on a Sunday, they had their brunch menu out. But it's nothing like what the other cafes are dishing out, aka eggs benedict, all day breakfast and the likes. There is not a poached egg dish to be found on the main menu, although you can get it if you customise your own breakfast. This, I highly advise you NOT TO, because eggs are just NOT The Lokal's speciality.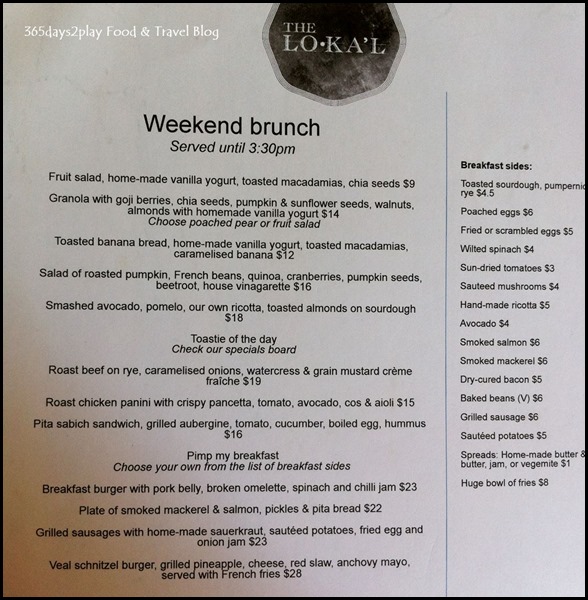 See this menu, it does not have an eggs based dish in the main section, and for good reason. Try the items such as the Toasted banana bread which I heard was fantastic, or the plate of smoked salmon, as it is smoked in house!