With a name like that, it's hard not to sit up and notice this new cafe that's popped up in the Bukit Timah area back in November 2013. I was quite happy to be invited down for a tasting session to help them find their pan if need be. For the record, there's a western stall at the food court in the Botanic Gardens called Two Cooks and a Pan. The people from The Missing Pan might want to inquire with the Two Cooks….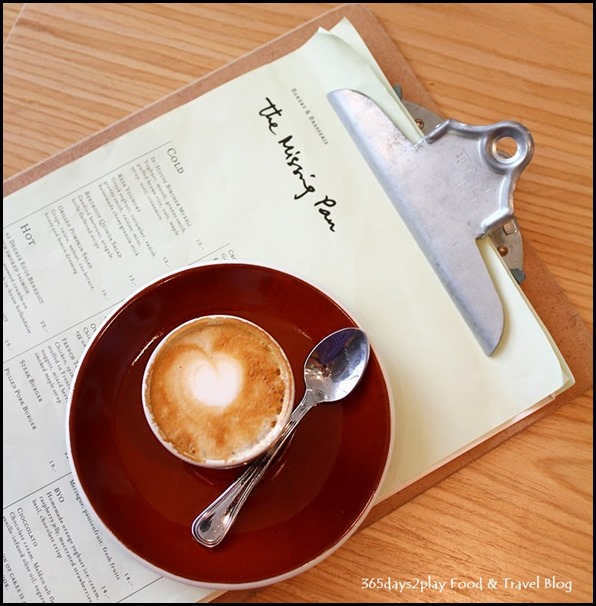 If you walk past The Missing Pan, at first glance, you might mistaken it for a really tiny cafe able to seat 2 or 3 couples at the most. That's because the bulk of the seating is actually upstairs! Take the tiny lift right in the middle of the cafe to the 2nd floor, and take your pick of whether to sit facing the open kitchen concept or by the full length windows looking out onto Bukit Timah Road. I'm sure most people would love the quirky yet stylish decor here, with understated tones lots of shelves high above us. I'm frankly a little tired of the retro look that so many cafes sport these days.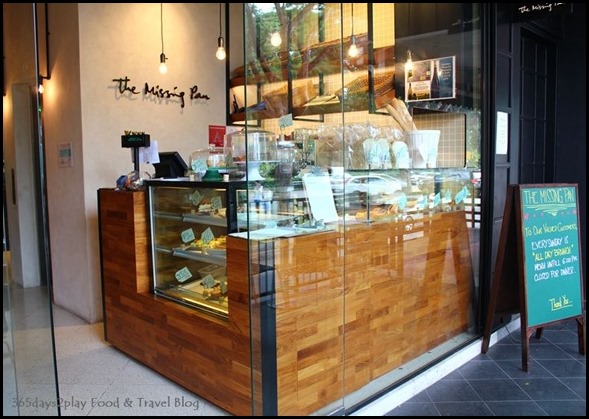 The Missing Pan not only differentiates itself from the other cafe in terms of decor, but in terms of menu as well. I like it that there are quite a number of items to choose from. I've kinda reached a point where I would like to relax in a cafe and have some brunch that doesn't just comprise of eggs benedict or all day breakfast, although I must admit I do often order those. But I would LIKE to have a choice. At The Missing Pan, you have 4 egg dishes to choose from, several sandwiches, burgers, a pasta dish, salads and a beef stew.
French Toast Salpicon – Chicken, spinach and mushrooms stuffed in French toast, banana nuggets, mixed berries, strawberry-smoked maple syrup ($19)