We've all been so focussed about looking for the best cafes to have brunch that it came as a surprise to find out that hotels also serve brunch! The other day while having dinner at The Pool Grill at Marriott Hotel, I chanced upon their brunch menu and almost fell off the chair when I saw that they were serving eggs Benedicts and all day breakfasts. I don't know if it's just me, but is this a recent thing that hotels have also jumped onto the brunch bandwagon?
It's actually not a bad idea to have brunch at a hotel. For one, you don't have to fight for a table or ensure your elbow doesn't knock into the next table's drink glasses. You can even make a reservation. It's certainly not the cheapest place to have brunch, but judging from the menu prices at Marriott, it's not the most expensive that I have seen either! And because The Pool Grill is one of the featured merchants on The Entertainer App, you enjoy buy one get one free on all their main courses and egg based brunch dishes!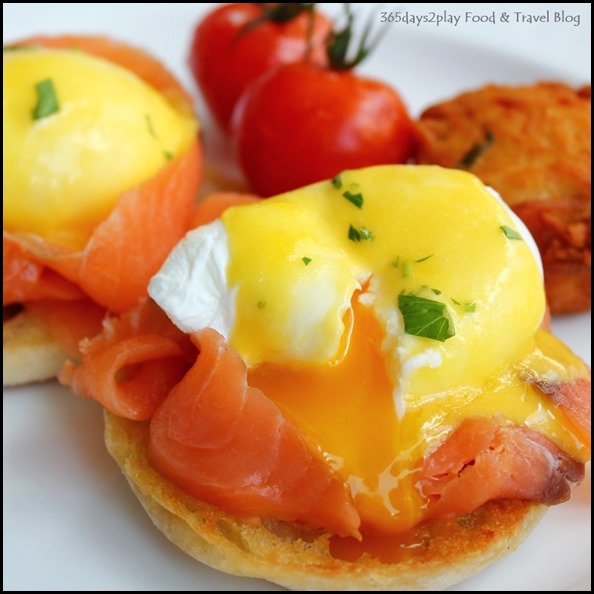 Eggs Benedict $19
See, I'm not kidding when I say The Pool Grill serves brunch!