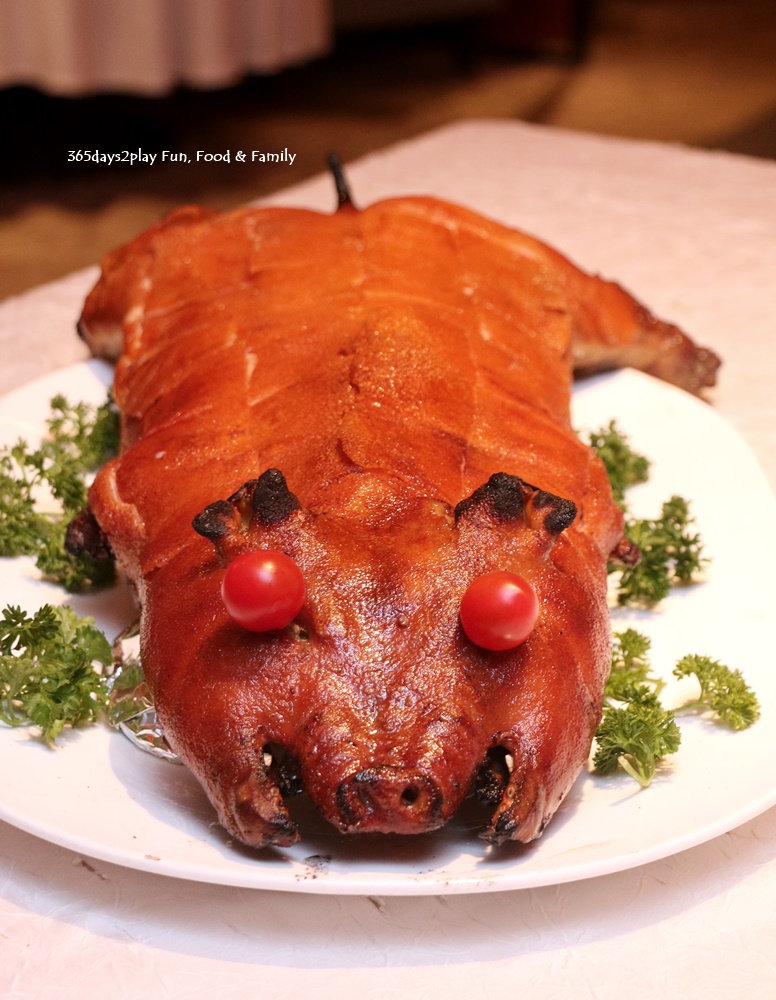 You would have read from my feature article on Chinese New Year Yusheng that Yan Cantonese Cuisine serves up a pretty interesting yusheng. The Kaleidoscope of Prosperity Yusheng in "Shun De Style" is more savoury than your usual yusheng so if you don't like the veggie/salad taste of yusheng, this yusheng from Yan is the one for you. The mountain of crispy fried vermicelli topped with gold leaves also makes a crackling sound (like firecrackers!) when drizzled with the yusheng dressing. Doubly unique!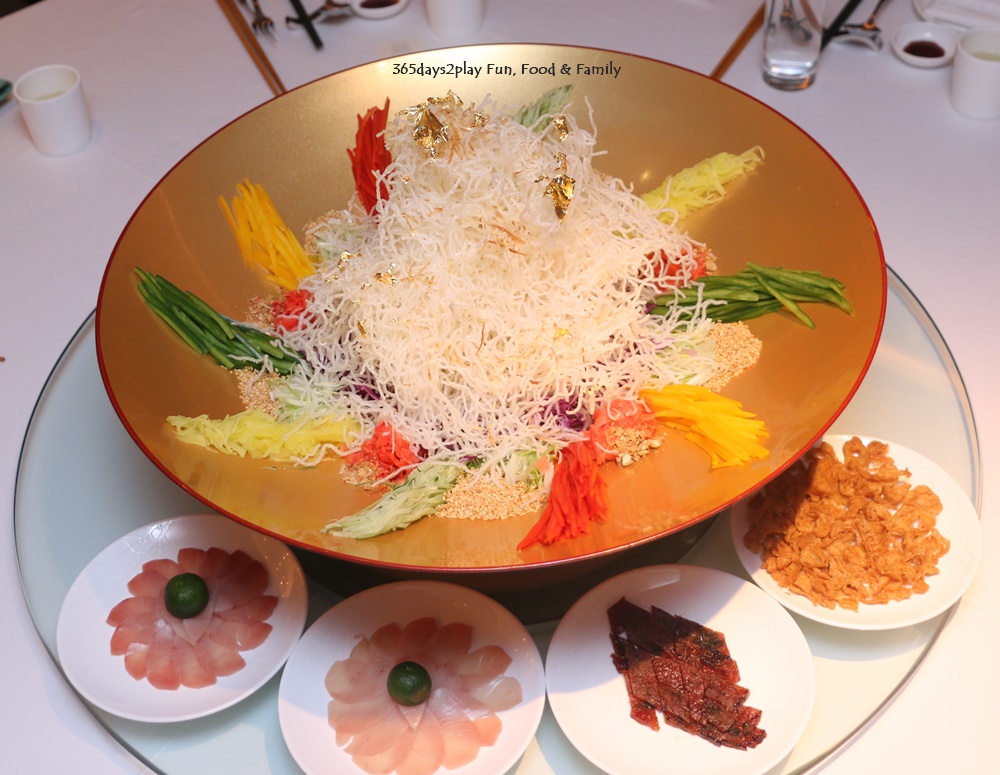 Kaleidoscope of Prosperity $138
I thought I should also feature some of Yan's other dishes because they really are worthy of mention. Trust the Cantonese restaurants to be able to get their soups and roast meats right. Even if you visit after Chinese New Year, you definitely should try out their soups and roast meats. I have visited Yan Cantonese Cuisine a couple of times previously and the food here is consistently good.