It's white asparagus season again, so for those of you who love white asparagus, now's the time to indulge when these beautiful stems are at their best. And for those of you who have never tried white asparagus, I highly recommend you to, not least because of the nutrients that's packed in them. They are juicier, more tender and sweeter than the green asparagus variety.
From now until 30 April, you can sample white asparagus at Marriott Pool Grill, specially flown in from the Netherlands. There are 3 ala-carte dishes to choose from.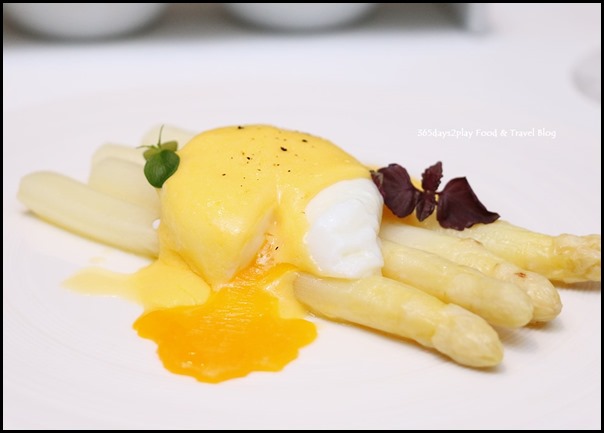 Classic (Steamed white asparagus, poached egg, hollandaise sauce) $20
This is the most affordable dish if you just mainly want to sample the white asparagus in its full glory. The creamy and buttery poached egg goes really well with the juicy sweetness of the asparagus.