A couple of weeks back, the Partner and I celebrated an early Christmas by going for a Sunday Champagne Brunch at Pan Pacific Edge Restaurant. I have never attended a Sunday Super Brunch before. I've always wanted to, but it's just so expensive! In the grand scheme of things, a Sunday Super Brunch buffet (a few hotels offer this) is the most expensive buffet you will find, costing well over a hundred dollars, and sometimes nearing $200. In this case, because it was the Christmas period, and because there was UNLIMITED Champagne and cocktails, it was on the high end at $179++, per pax!
But what can I say, it was the most festive and most rambunctious event / buffet I have ever been to. And it's longer than other buffets too at 4 hours, instead of the usual 3. But you know the 4 hours passed SO QUICKLY! There were loads of Ang Mohs out in huge groups celebrating Christmas. And when Ang Mohs + alcohol meet, it makes for a very jovial atmosphere. Many had even brought along their Christmas hats and reindeer antlers. I wanted to bring mine too but I forgot!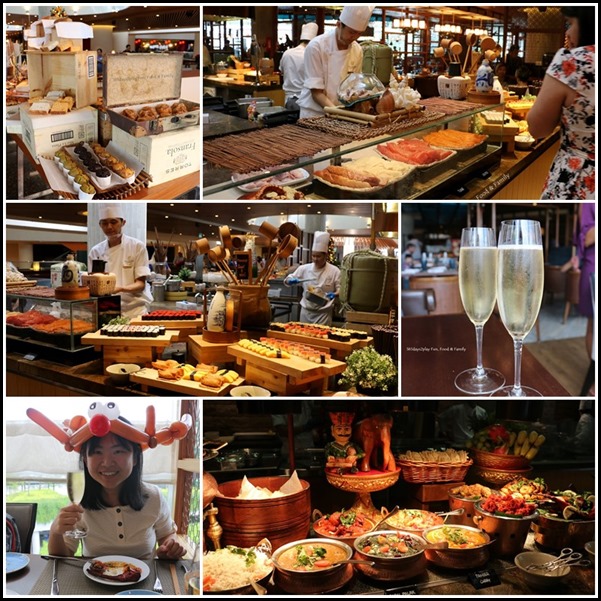 Scroll down for more pictures of the Champagne brunch. But first up, some pictures of Edward at his first brunch buffet! Kids under 4 dine free!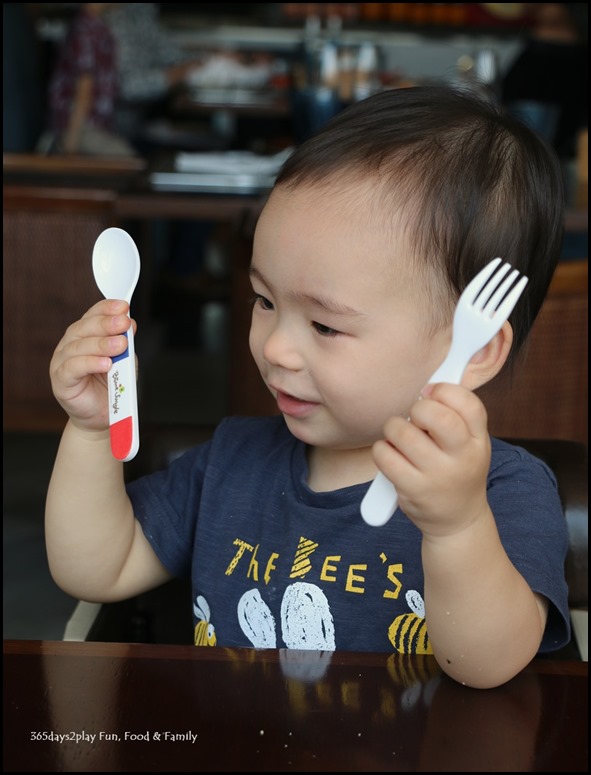 Edward had a great time at Pan Pacific hotel. We were there 1 hour early to take pictures everywhere! He loves hotels because he loves running around and climbing onto the soft comfy sofas. Here's a picture of him playing peekaboo with the utensils!