A couple of weeks back, the Partner and I celebrated an early Christmas by going for a Sunday Champagne Brunch at Pan Pacific Edge Restaurant. I have never attended a Sunday Super Brunch before. I've always wanted to, but it's just so expensive! In the grand scheme of things, a Sunday Super Brunch buffet (a few hotels offer this) is the most expensive buffet you will find, costing well over a hundred dollars, and sometimes nearing $200. In this case, because it was the Christmas period, and because there was UNLIMITED Champagne and cocktails, it was on the high end at $179++, per pax!
But what can I say, it was the most festive and most rambunctious event / buffet I have ever been to. And it's longer than other buffets too at 4 hours, instead of the usual 3. But you know the 4 hours passed SO QUICKLY! There were loads of Ang Mohs out in huge groups celebrating Christmas. And when Ang Mohs + alcohol meet, it makes for a very jovial atmosphere. Many had even brought along their Christmas hats and reindeer antlers. I wanted to bring mine too but I forgot!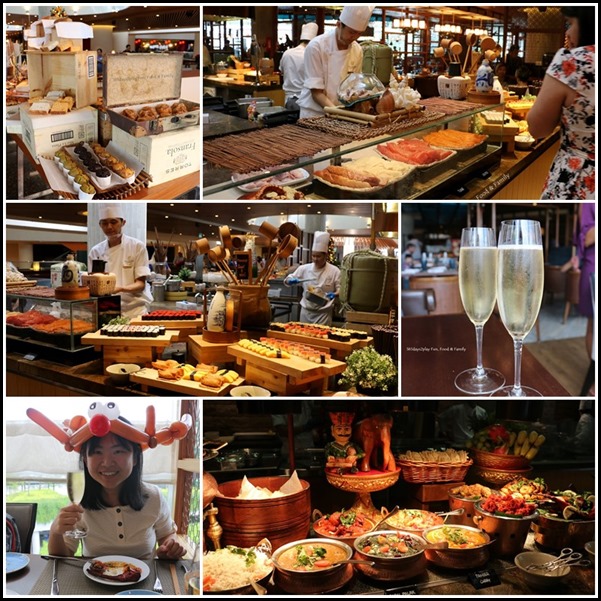 Scroll down for more pictures of the Champagne brunch. But first up, some pictures of Edward at his first brunch buffet! Kids under 4 dine free!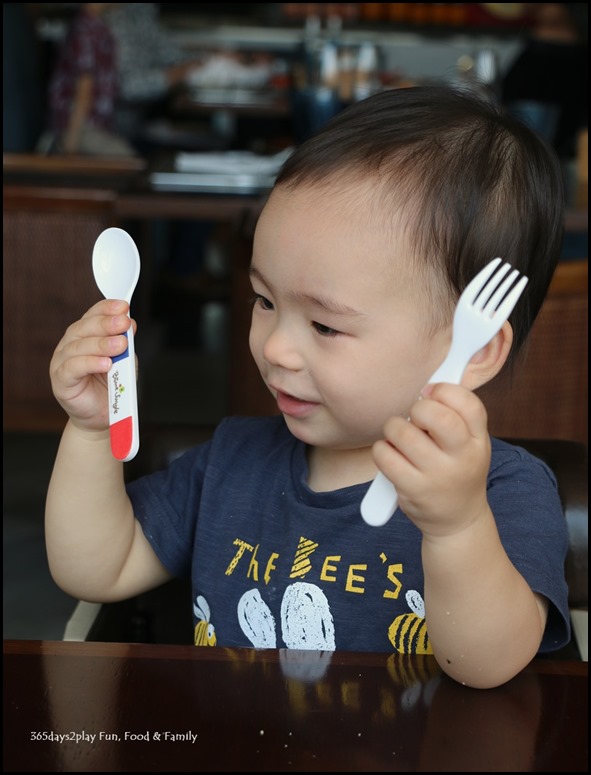 Edward had a great time at Pan Pacific hotel. We were there 1 hour early to take pictures everywhere! He loves hotels because he loves running around and climbing onto the soft comfy sofas. Here's a picture of him playing peekaboo with the utensils!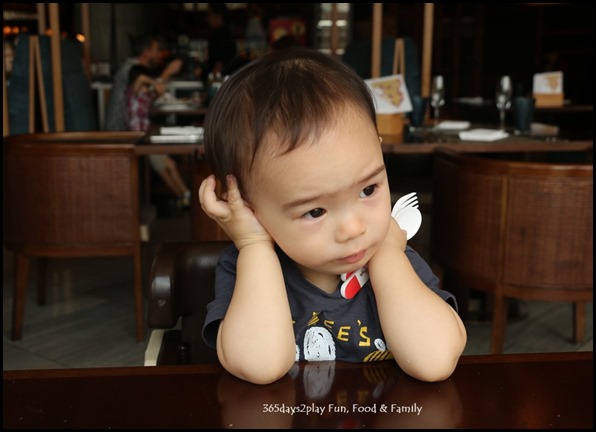 Although one too many pictures of him resulted in this OMG can you go get the food already look, which I still find so cute!!!
The most important counter at the Champagne Brunch is of course the Veuve Clicquot Cocktail bar. The waitress will refill your glass of champagne at your table, but if you want cocktails such as rossini, mimosa and bellini, then you have to make the acquaintance of this guy.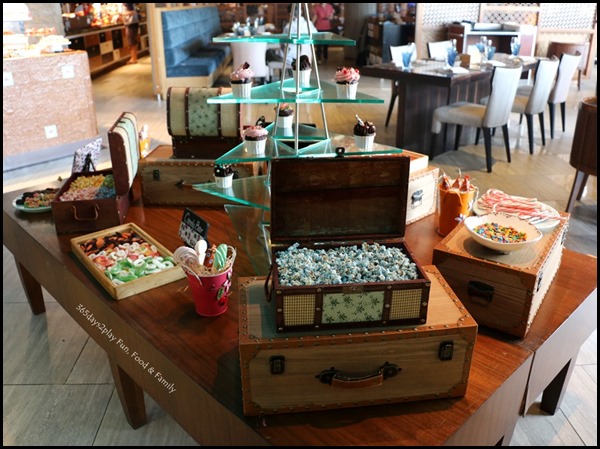 Another fabulous station! This low height dessert table for the kids! Seriously, why isn't this more common in other buffets? Best idea ever, only thing is, there wasn't actually that many items. They were all very quickly wiped out by the enthusiastic kids, especially those candy canes.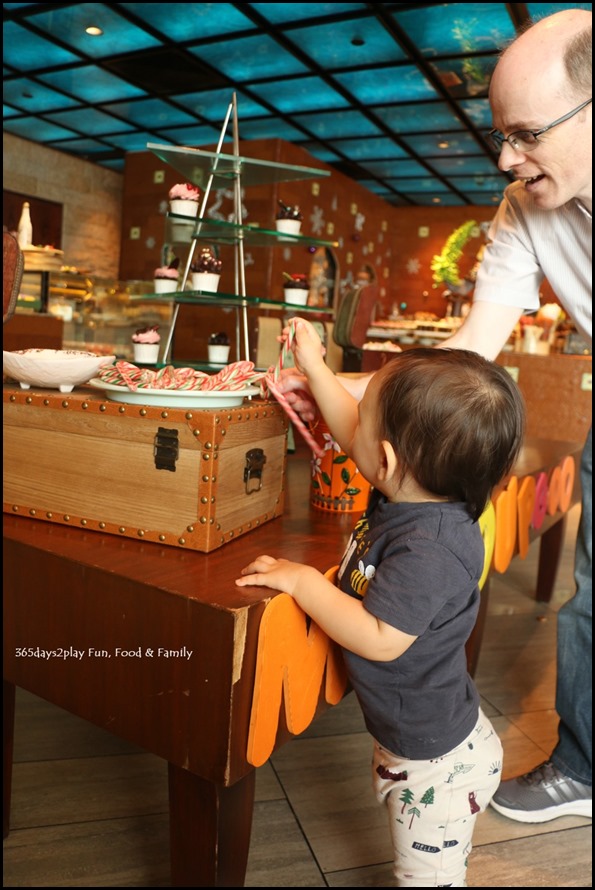 Edward went wild and Papa went bonkers trying to make sure he didn't tear down the entire display.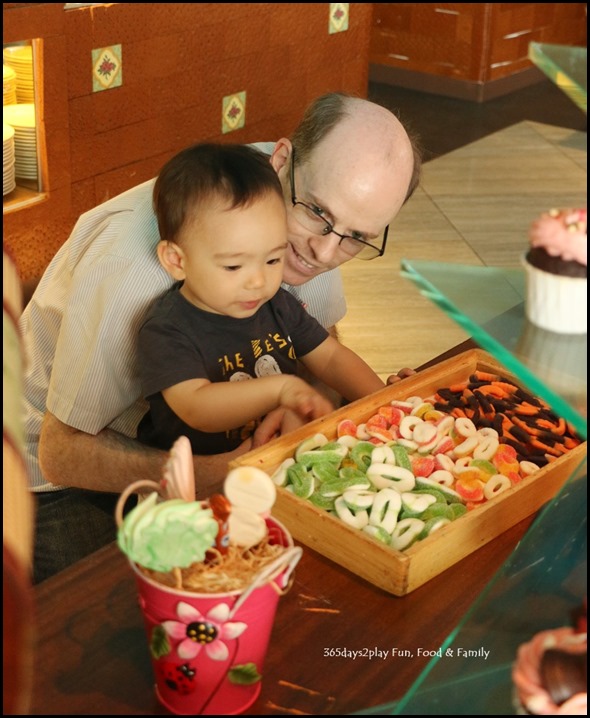 Ooooo sweets. Who has the brighter smile there? Next step, healthy sweets for kids???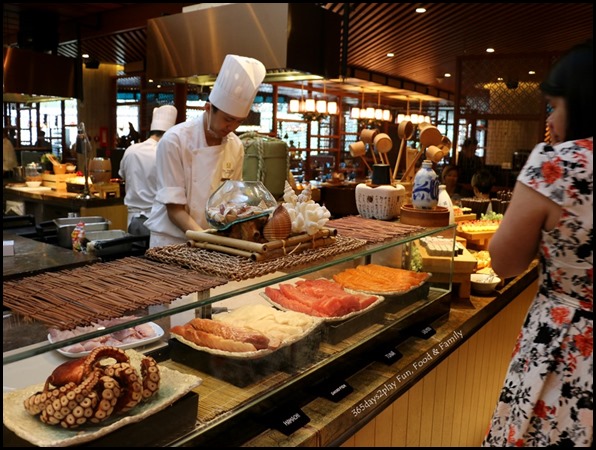 Boasting seven interactive live food theatres with 16 stations of signature premium delights, I won't repeat what the website says but leave you to enjoy the pictures. A summary of the stations areas are as follows:
Champagne Cocktail Station
Local Station
Chinese Station
Malay Station
Satay Station
Indian Station
Western Station
Carvery Station
Dessert Station
Grill Station, Cold Cuts, Fruits and Salad
Juice and Cocktail Bar
Cheese and Bakery
Japanese, Seafood and Caviar Bar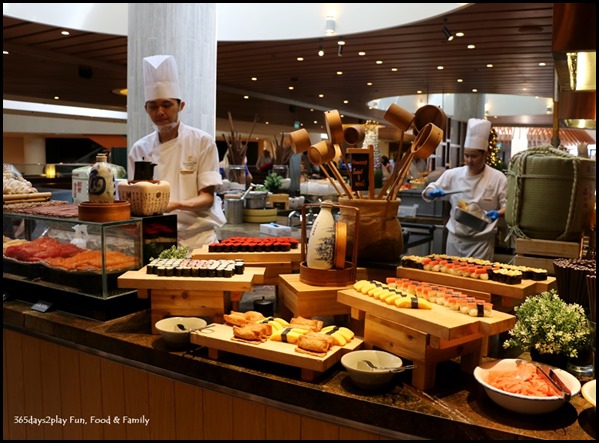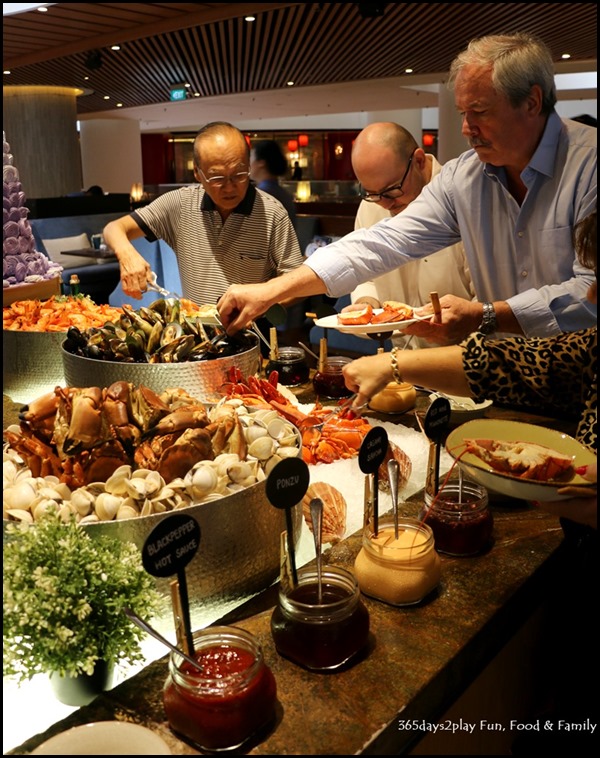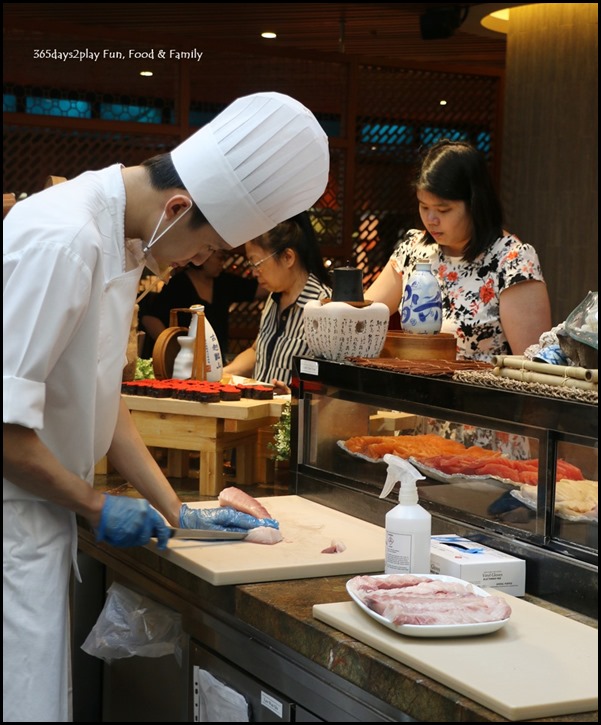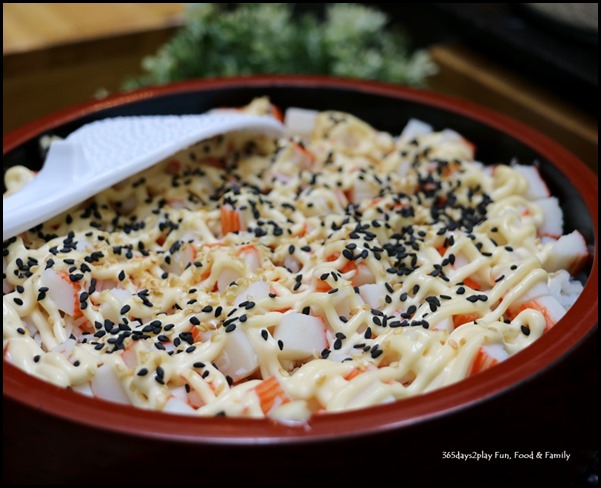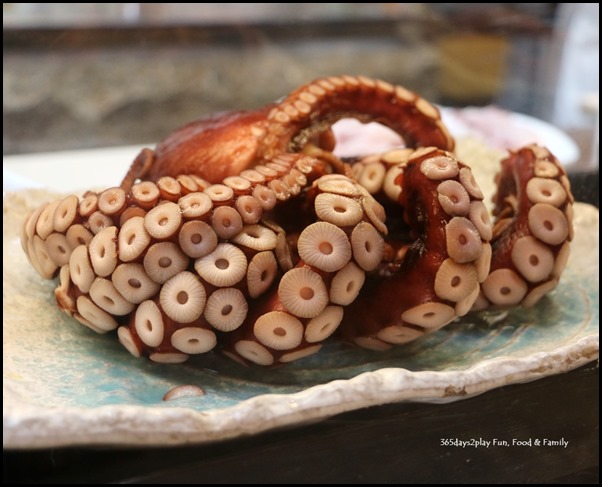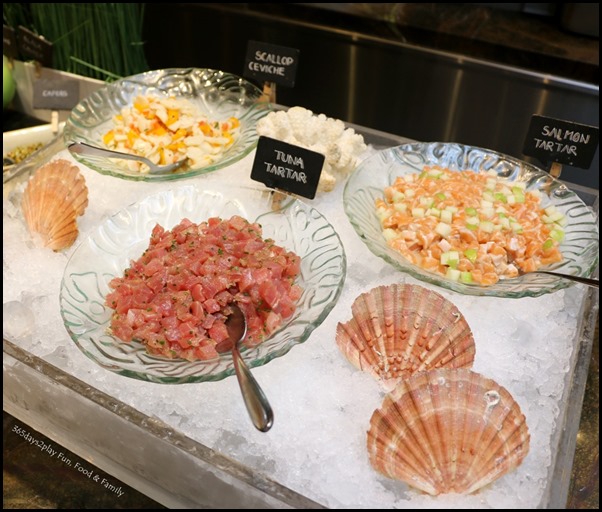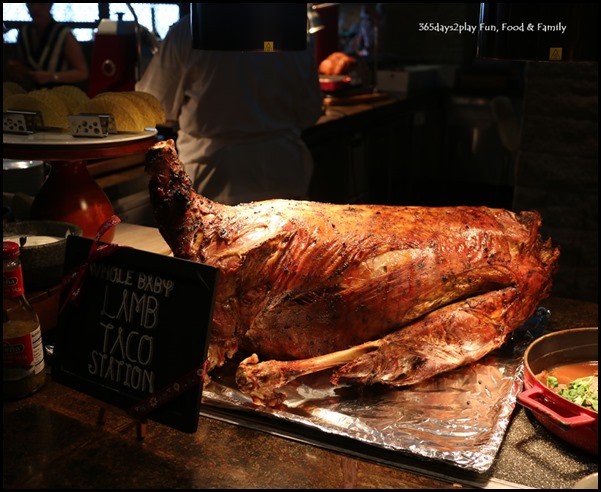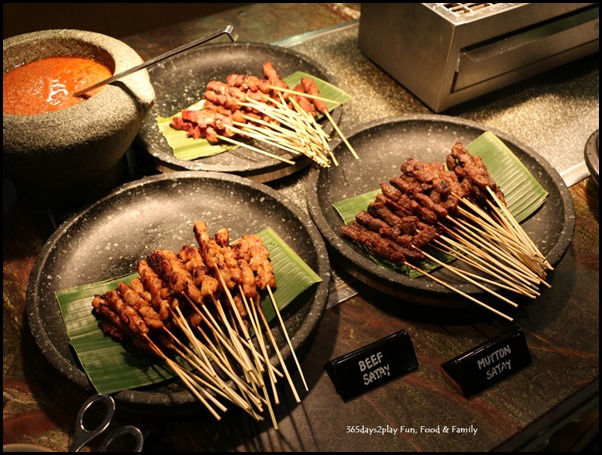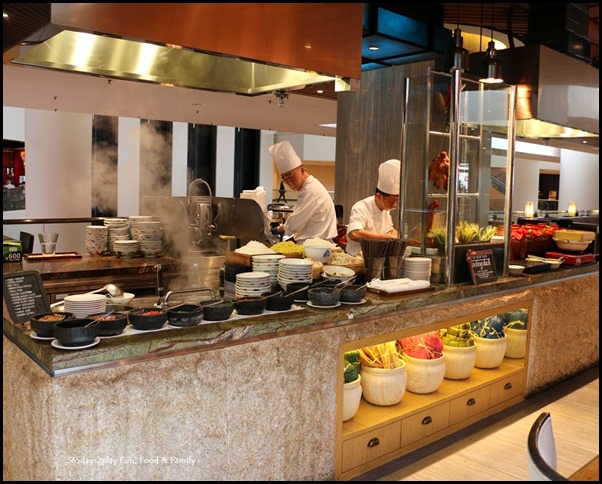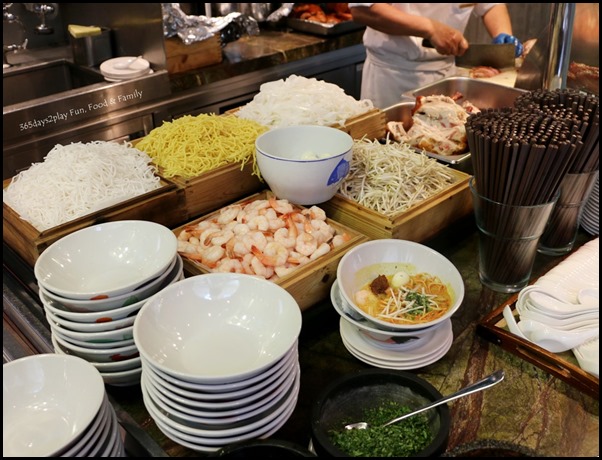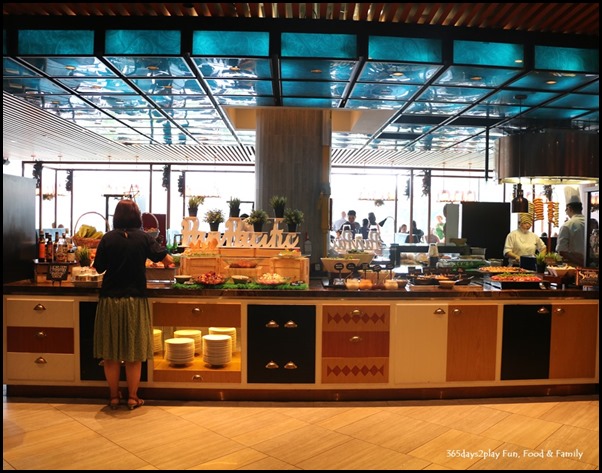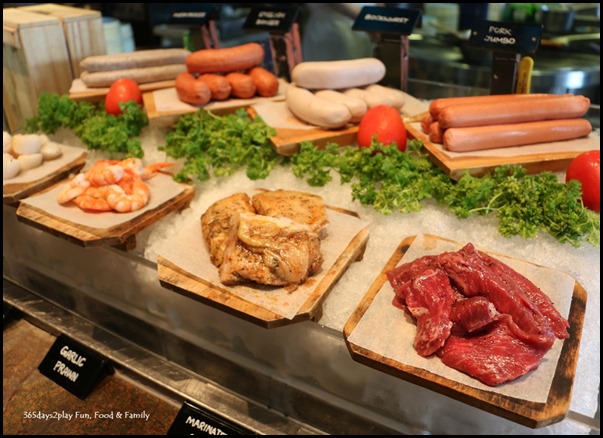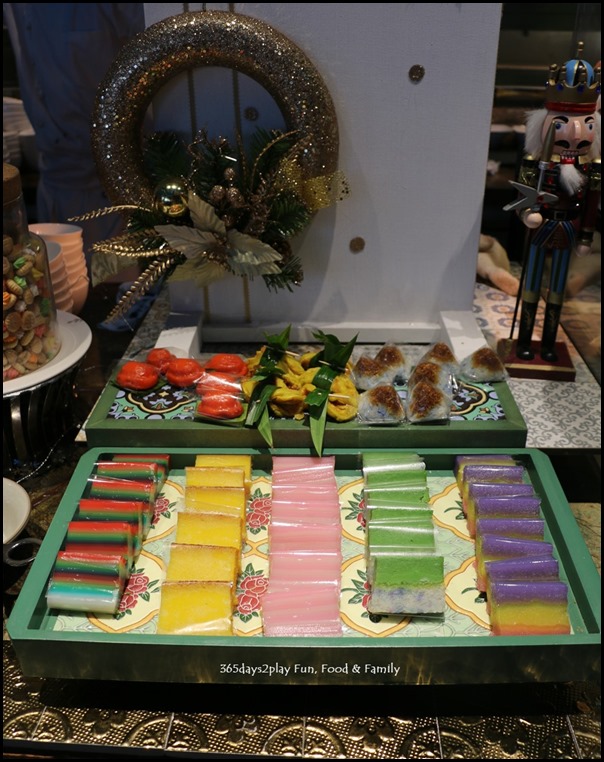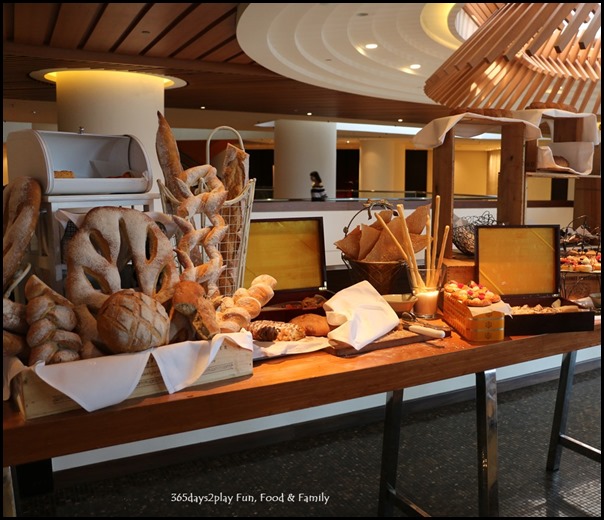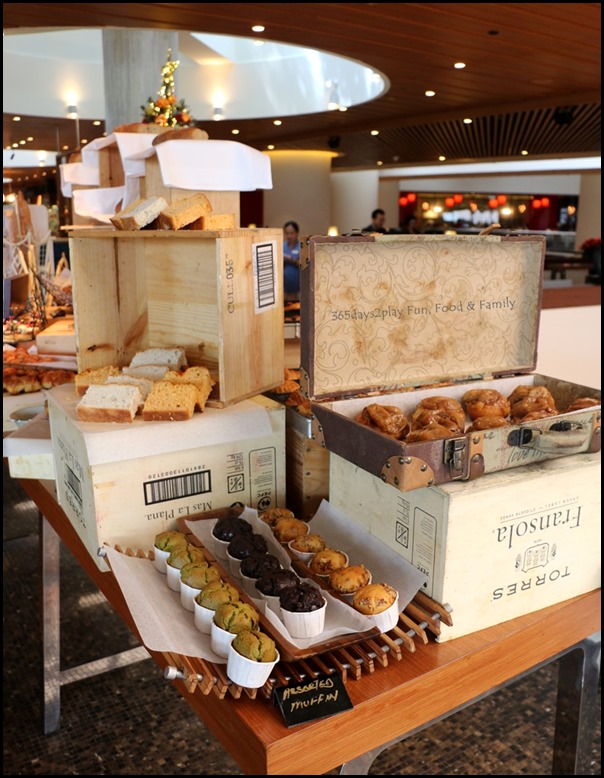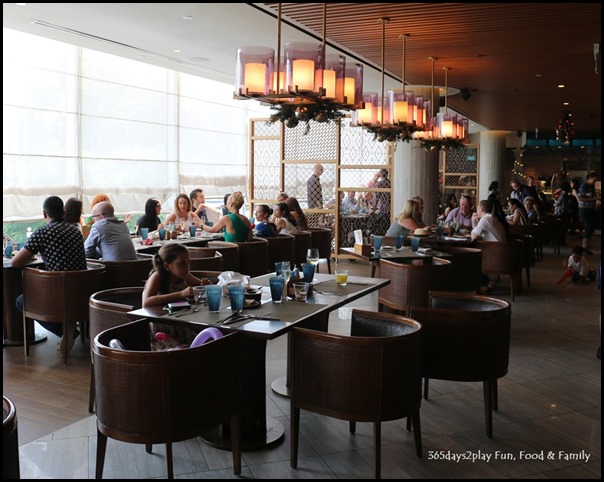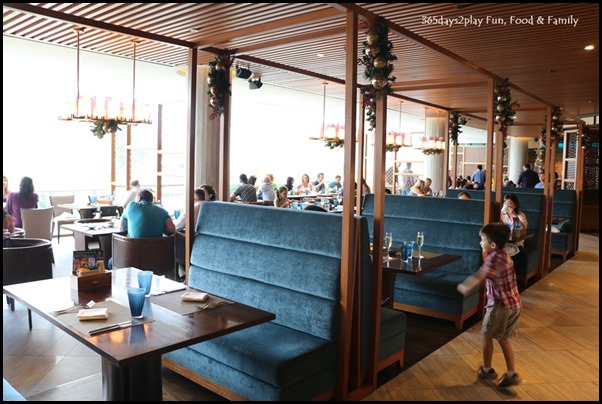 There's a number of seating formats available. You can have window seats, you can have these cushy booth seats facing the live band. This is the "noisy area". If you want some place much quieter, you'd want the booth seats or two seaters nearer the entrance. Because of the high ceiling and open space, the sounds aren't reverberating and making it more raucous than it should be.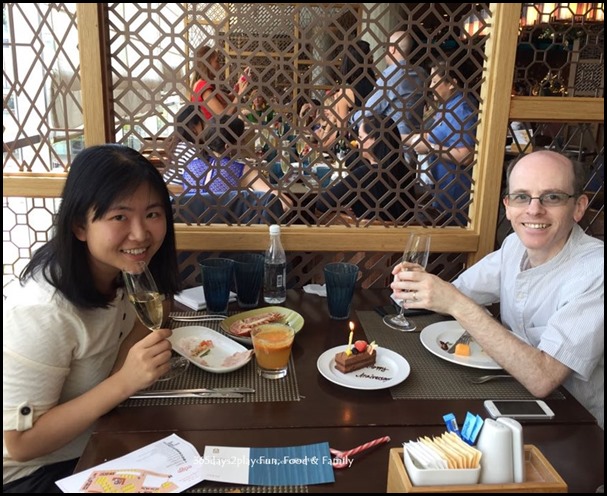 Took the opportunity to also celebrate our Anniversary.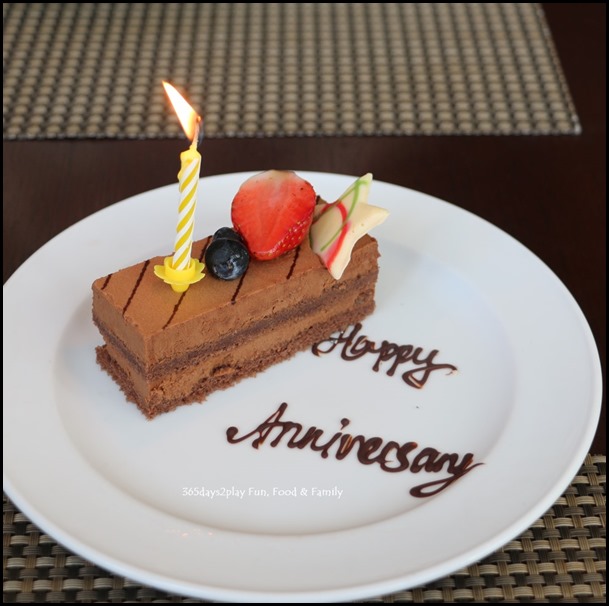 Complimentary cake for our anniversary. Happy Anniversary hunny!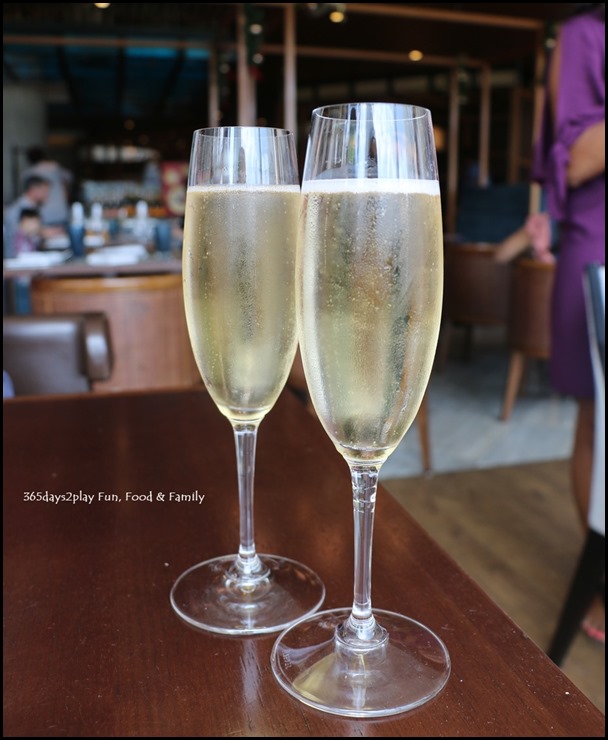 Ending off our buffet with of course another glass of champagne. Life is good.
---
Add me on Facebook, Instagram and Twitter if you want to be kept up to date with the latest happenings in the food and lifestyle scene in Singapore!
---
Pan Pacific Edge Restaurant
– Theatrical Sunday Champagne Brunch Extravaganza
Pan Pacific Singapore, Level 3 7 Raffles Boulevard Singapore 039595
Every Sunday, 12:00pm to 4:00pm
SGD208 per adult* (unlimited Veuve Clicquot Rosé Champagne)
SGD188 per adult* (unlimited Veuve Clicquot Brut Yellow Label Champagne)
SGD128 per adult, SGD64 per child (six to 11 years old), includes unlimited fresh juices, soft drinks, coffee and tea
Tel : +65 6826 8240
Email reservations : celebrate.sin@panpacific.com
http://www.edgefoodtheatre.com/promotions/an-all-new-theatrical-sunday-champagne-brunch/