[Media Invite]
Beautiful evening yesterday with the classic combination of good food, good company and good conversation. So lucky to be able to sample the creations of Michelin-starred Chef Roland Durand from France presented via a 3-course set menu. Chef Durand holds awards including winning the Grand Prix Culinaire Internationale Auguste Escoffier and Meuilleur Ouvrier de France competitions.
Actually this special menu is available only for 3 days between 18-20 June, so you really have to hurry if you want to try this out. The 3-course set menu is priced at S$69++ and you can top up $35 for wine pairings. The pictures below show 6 dishes, ie 2 dishes per course. And yes, I ate it all. Yes I ate two dinners yesterday and practically cleaned my plate(s)….
If you can't make it, you should still consider visiting Ginett Restaurant at some point in time. Some of their dishes are surprisingly affordable, and wines per glass starting from $6??? That's quite a steal here in Singapore!
Scroll down for more pictures.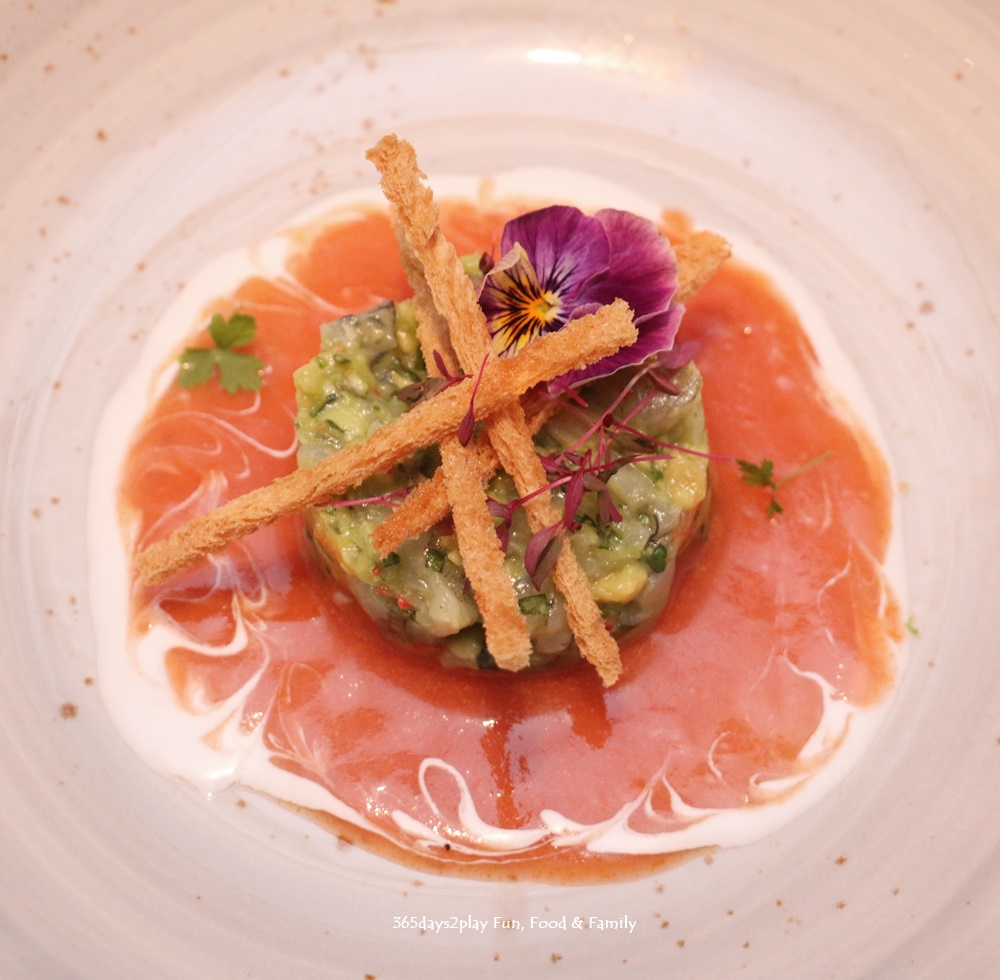 Tartare de Crevettes Tigrees et d'avocat – Raw tiger shrimp and avocado tartare served with coconut milk scented piquant tomato coulis