Fans of Kia Hiang and its famous Claypot Chicken will be glad to know that a second outlet has now opened in the form of Myo Restobar. As the name suggests, Myo is a contemporary looking restaurant, located on the 19th floor of Oxley Tower at 138 Robinson Road. With its industrial decor complete with concrete floors, exposed light bulbs and even a feature wall with actual moving metal gears, you will be forgiven for thinking that this is a new player in the market.
The decor may be done up to cater to younger audiences and the office crowd, but Kia Hiang's traditional Cantonese favourites will still be available. Most famous would be the Kia Hiang Claypot Spring Chicken. The recipe used at Myo is exactly the same. What is new is that you can also opt for Organic Chicken instead of just the Spring Chicken, for $10 more.
In case you are wondering, there have been other Kia Hiang branches opened over the years, but these have since closed down. What remains is the original flagship at International Plaza, plus the newly opened Myo Restobar. And the name Myo, it is actually "miào" in Chinese.
I was there to check out Myo Restobar a couple of days back. For a restaurant that only opened on 11 December 2017, and for one that isn't on the ground floor, there was a good buzz going on in the restaurant. A few of the diners were already repeat customers. The menu seems relatively affordable, compared to other Chinese restaurants in the CBD area, although perhaps the dishes are slightly on the small side. But the food in general is very good, and that's what counts right? Lunch sets are available from $16 onwards.
Scroll down to see the dishes I sampled and liked.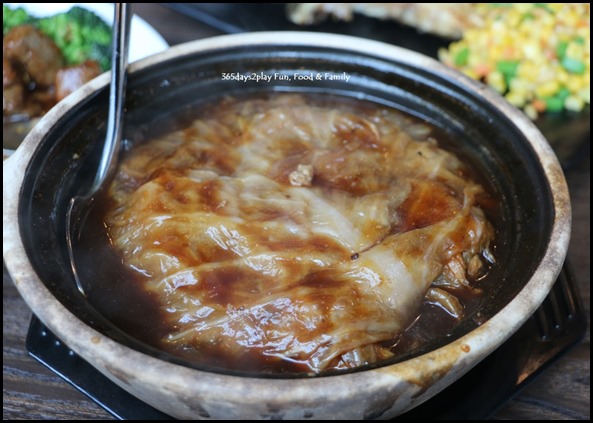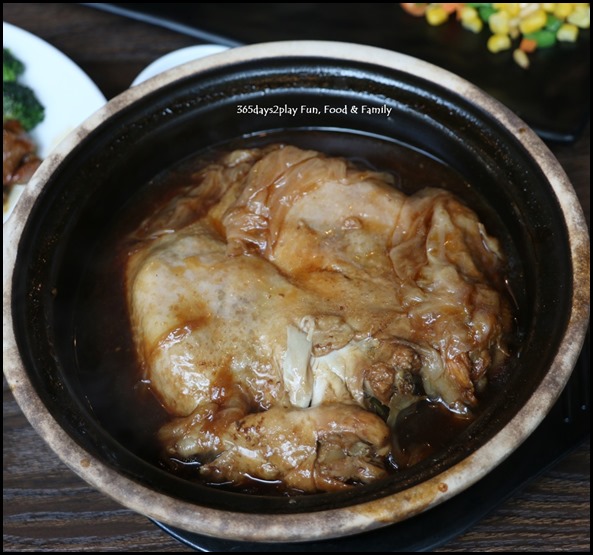 Kia Hiang Claypot Organic Chicken $28
This is definitely a must order whether you are at Kia Hiang or at Myo. It is this signature dish that has kept customers returning time and again for 40 years. The organic version costs $28 but the non-organic version costs only $18. $18 for 1 pot of fork tender spring chicken enveloped in soft cabbage and braised in syrupy secret herbal broth, it is really as delicious as it sounds and it doesn't have a strong herbal taste. I am told the cabbage has to be braised at a very low temperature for a very long time in order to render it this tender. In fact, you don't even need to order anything else. Just one claypot of this, plus lots of rice. Comfort food at its best.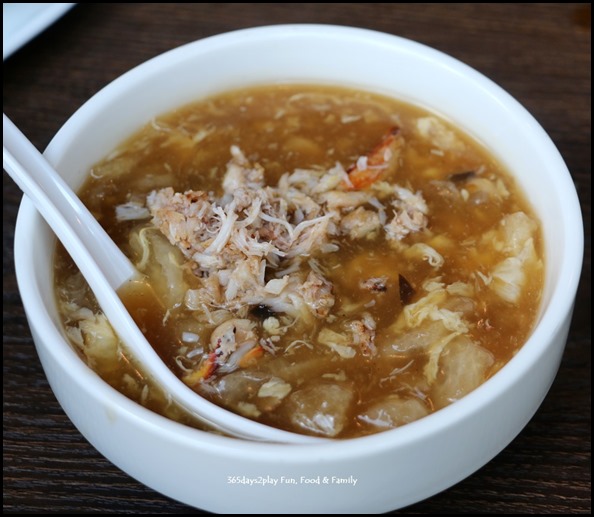 Fish Maw, Crab Meat in Superior Broth $9