Here are some of the photos I took at East Coast Park the other day for my American friend…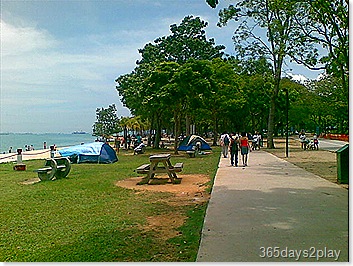 This is East Coast Park, Singapore's most famous and most visited park. You can swim in the sea, you can ride a bike or skate, you can stroll by the beach, you can pitch a tent and grope inside, and you can even have a barbeque here. If you don't want to do any beachy activities, you can still dine at the fine dining Indian restaurants or at the numerous pubs around. And lastly, there is of course also the token MacDonalds there, dogs allowed.
The sandy portion of the beach is not much, but we make do with what we have..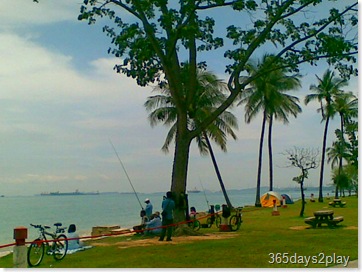 Oh yes, you can most definitely (try to) fish. Whether you catch anything is a separate issue.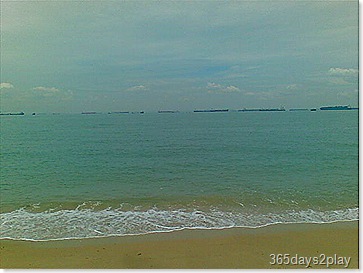 Those are oil tankers and bulk carriers in the distance…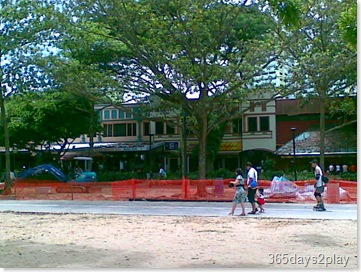 East Coast Park getting a makeover. Roads being widened so cyclists don't barrel down pedestrians. Restaurants in the background.