Haji Lane must be one of the quaintest and most unique streets in Singapore! The stores all look very different from the ones you see in the mega shopping malls. And Haji lane must be one of the narrowest streets in Singapore. It is flanked by 2 storey shop houses on both sides, and cars are still allowed to drive through!
It was amazing walking through the entire street. I can't believe a gem like this exists in Singapore. Every shop is like a breath of fresh air, waiting to surprise the unknowing visitor. So it was almost not surprising to find a cafe within a furniture store. Cafe Fables and Bar Stories are on the 2nd floor of A Thousand Tales the furniture store. Luckily, we spotted the sign saying "cafe upstairs", or we would have totally missed it. As you can see from the photo below, the 1st floor houses is the furniture store itself specialising in mid-century Scandinavian furniture.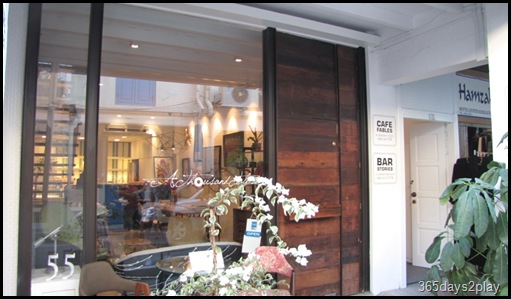 You push open that big wooden door and ascend the staircase inside, or you could simply take the direct access through the white door on the right. I recommend taking the furniture store route as the designs are really unique compared to what we're used to.
Those who are afraid of heights may find the "openness" of the stairs a little scary so take the closed stairs next door
This is the bar area where the bartender makes the alcoholic drinks as well as coffee and tea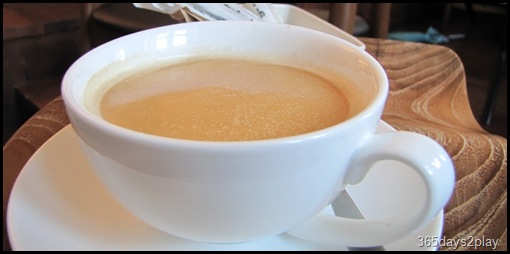 We didn't want anything alcoholic so we ordered a cafe latte $3.80 and a Cinnamon iced latte $5.50. That is not a wavy table you are looking at, but one of the bar stools. All the furniture is for sale.The cinnamon iced latte came in such a humongous glass we couldn't finish it all.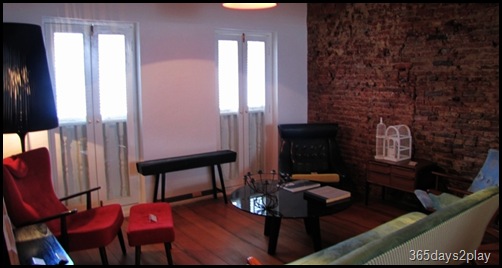 This is the 2nd floor of the furniture store. The chairs and tables actually have price tags on them. The actual cafe and bar area is rather small, so I asked the guy what would happen if a big group came along. Apparently, despite the price tags, customers can still sit here to enjoy their coffee. Is that amazing or what? So after you have your coffee, if you like your chair so much, you can just buy it and bring it home!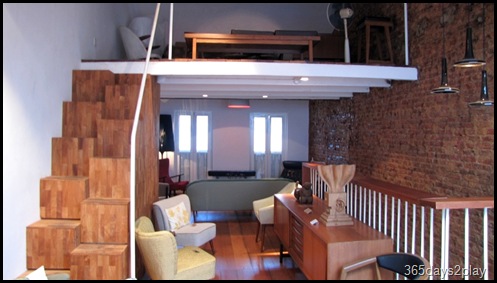 I really love the woody brick feel of the place. I can just imagine furnishing my own house to look something like this. And I love those stairs! The steps are also drawers which you can pull open to store things in them! Isn't that smart?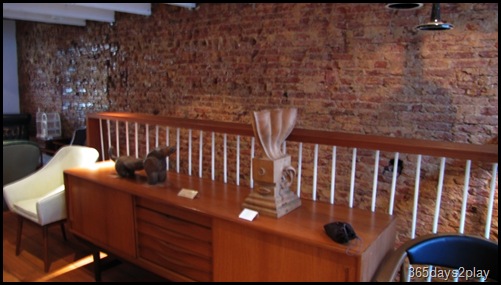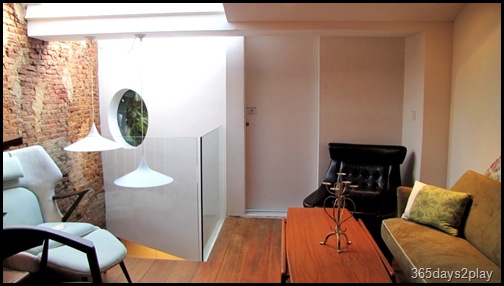 The furniture isn't cheap, but isn't so expensive that only CEOs and celebrities can afford. Each chair costs over 1000 dollars.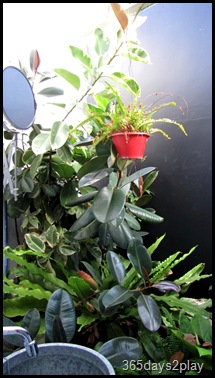 Even toilet space should not be wasted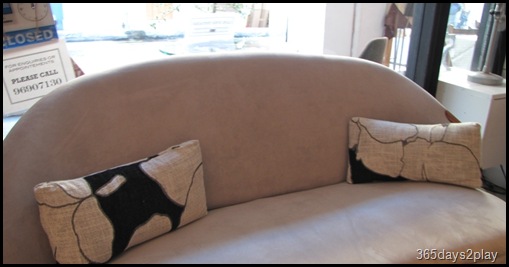 Women save up their salary to buy LV and Hermes handbags. I think I would be the type of person to save up to buy furniture. "Hey honey, look what I bought today! A new chair!"
A Thousand Tales (Furniture Store)
Opening hours: Monday — Friday 11am — 7pm, Saturday — Sunday 10am – 6pm
Cafe Fables and Bar Stories
Opening hours: Mon to Sun 3pm-1am
55 — 57 Haji Lane
Call 6298 0838
SMS 9855 6662
*At this point in time (ie 26 June 10), they only serve drinks and 2 desserts. In 1 month's time, they will also start serving snack food.*