Here are some of the photos I took during today's YOG Women's Gymnastics Qualifying Rounds Subdivision 1. It was amazing to be there witnessing my favourite sport live for the 1st time. Even my mother enjoyed every moment of it! It was definitely a $10 x 2 well spent!
Security was tight. We had to walk through the security scanners even before we got into Bishan Sports Hall. The area was quite packed because the athletics competitions were going on next door at Bishan Stadium.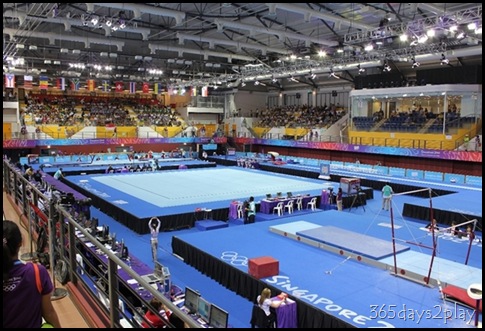 The Bishan Sports Hall modified into a gymnastics arena.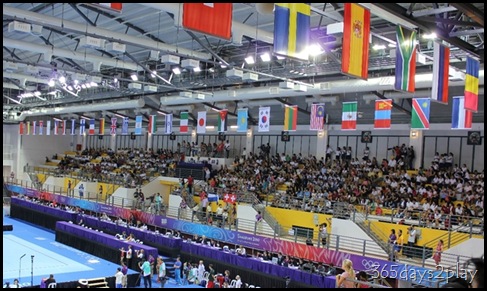 Now tell me, is that crowded or what? The tickets for even the qualifying rounds were sold out. Even the ticket office located on site, which may have some last minute unsold tickets, was sold out. I know because a lady standing near the entrance kept asking people if they had spare tickets for her daughter, and she said so. I think YOG should have sold more tickets because they definitely could have crammed more people in!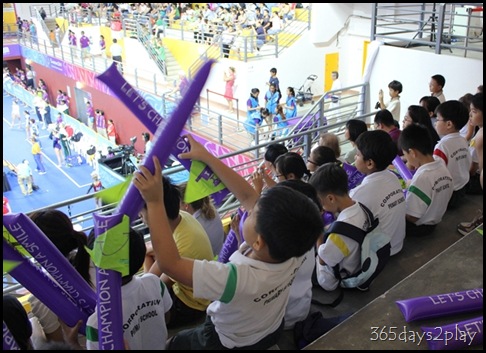 When I first thought I wouldn't be able to get tickets for the finals, I was a bit miffed to think that the tickets might have been reserved for students "forced" to attend the games to make up the numbers. As you can see from the picture, the students certainly don't look forced. The little boy from Corporation Primary School was having a whale of a time. I am rather surprised that a school would send a contingent of primary school boys to watch the girls gymnastics, but I see it wasn't a wrong decision! And whenever the a gymnast accomplished a particularly difficult move, there were appreciative "ahhs" and claps.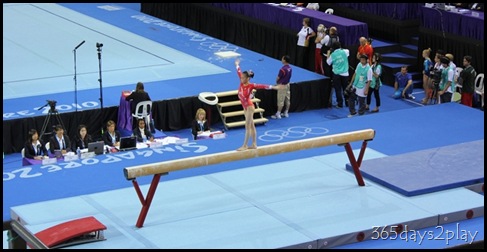 Here's Rachel Giam, Singapore's representative for the women's gymnastics!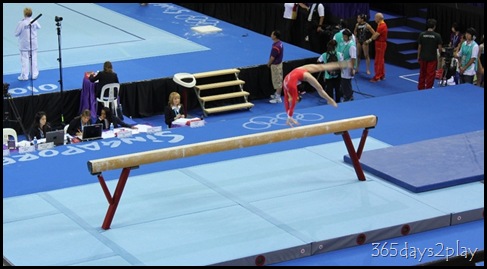 Rachel Giam looking super steady in this move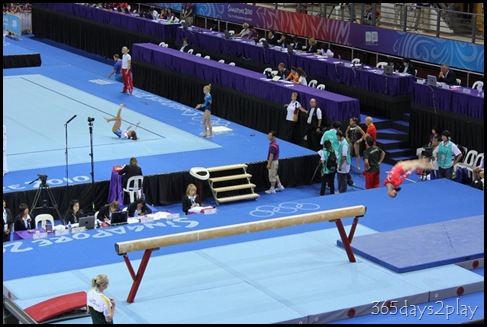 Spot the gymnast…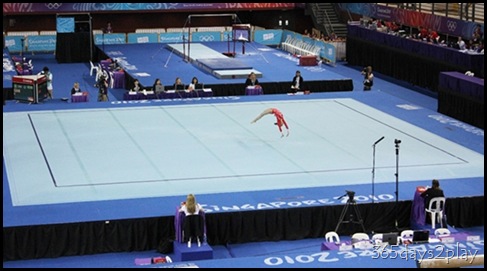 Rachel Giam on the Floor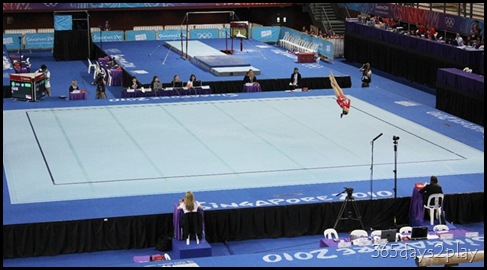 You know, I've always wondered how on earth the gymnasts manage to somersault that high. I mean I can't even JUMP that high, let alone somersault! I know that the Floor is spring-loaded, but still, that's hardly enough time to even clap twice!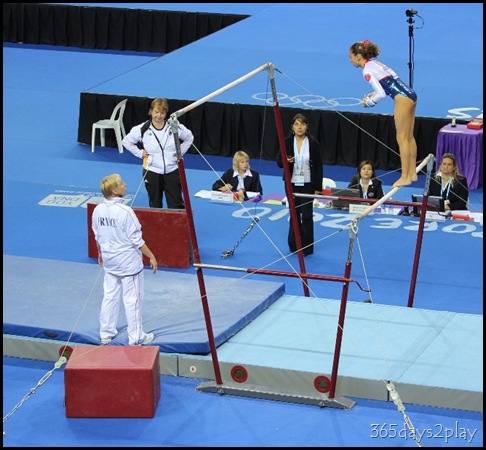 Sophia Serseri of France warming up on the Uneven Bars. You won't be able to see gymnasts standing on the bars like this during the actual competition because it's no longer an approved move.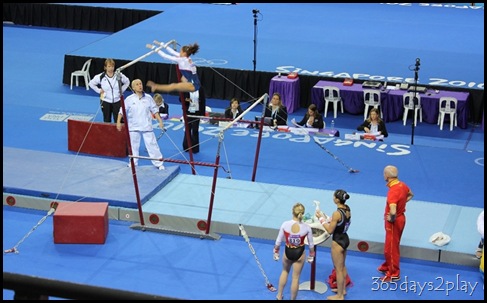 Sophia Serseri catching the bars while her coach looks on.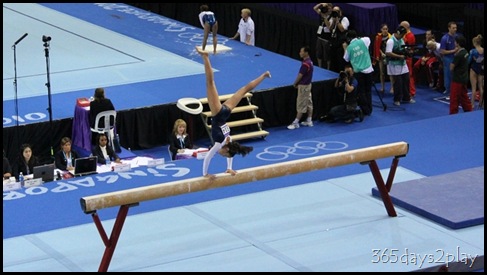 Amaya Dominguez on the Balance Beam