This is a continuation of my recent visit to the Rose Veranda at Shangri-La. See https://365days2play.com/2011/12/19/rose-veranda-at-shangri-la-savouries/ for the write-up on the savoury afternoon tea items.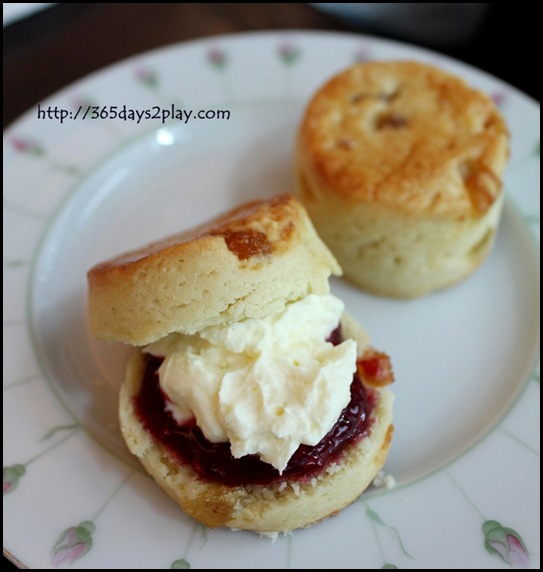 The hallmark of a good afternoon tea service is good scones. The scones at Shangri-La passed the taste test. Slightly crisp and brown on the tops, yet buttery and flaky on the inside. To me, a scone can only be 100% perfect if it is served with clotted cream. Normal cream is served here unfortunately. It's amazing that not many people know about clotted cream, but really, you'd never look back after you've tasted a scone with clotted cream and jam.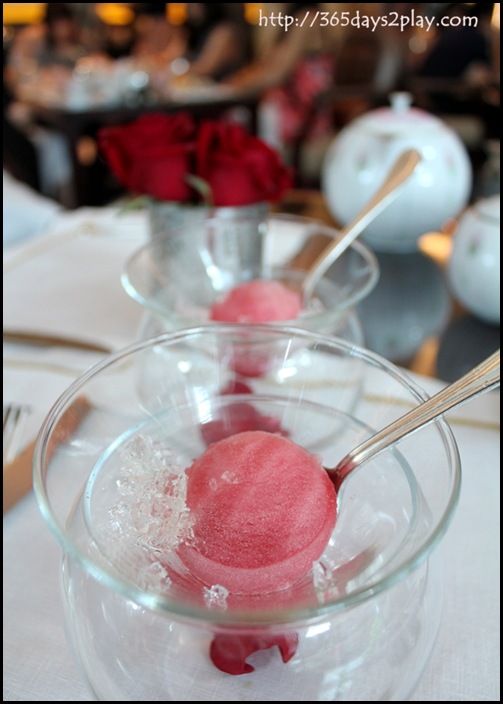 These were not available on the normal buffet and were instead served to all the guests present. Refreshing strawberry and rose sorbet with a jelly like substance on the side. A nice breakaway from the heavier items and they look pretty too!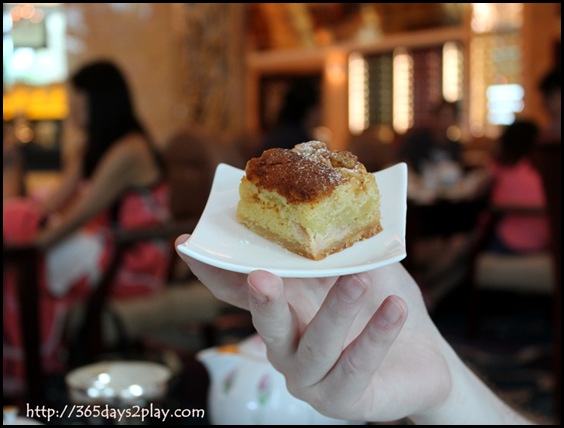 Some cake also served individually to the guests.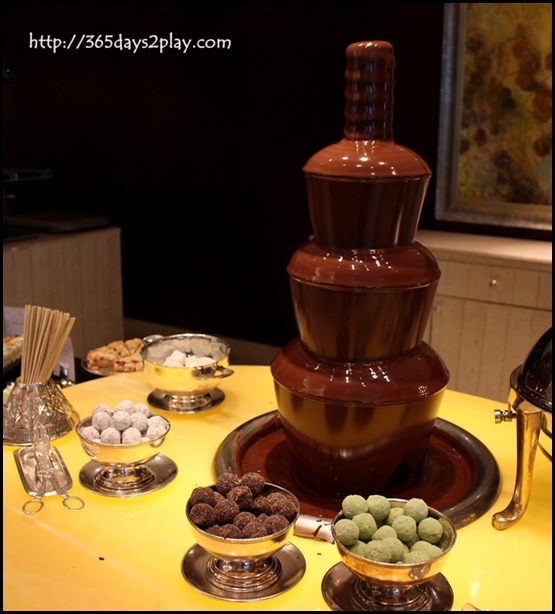 Chocolate fountain with lots of fruits and other items to dip. You could even dip the chocolate balls in more chocolate.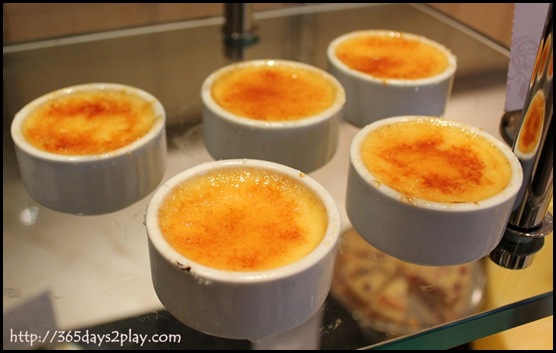 Creme Brulee — Loved the creamy insides. Burnt sugar top was just a little bit too thick which made the creme brulee too sweet.
The Rose Veranda has switched from whatever they were using previously to TWG teas now. No more Orange Pekoe. Each guest is allowed 2 tea selections out of a possible 164 choices.
The Rose Veranda at Shangri-La
Phone: (65) 6213 4486
Weekdays
Lunch spread (11.30am – 6pm)
Traditional English afternoon tea 3-tier set (3 – 6 pm)
Weekends and public holidays
High Tea Buffet (11.30am – 2.30pm, 3 – 6 pm)
http://www.shangri-la.com/en/property/singapore/shangrila/dining/restaurant/roseveranda