If you haven't already booked your Christmas Eve Dinner or Christmas Lunch, you just might want to consider Open House at Grand Park Hotel Orchard. In fact, I would highly recommend Grand Park Orchard's buffet even if it weren't the festive period. Open House boasts a buffet that is known more as "All-you-can-eat". You know how it is with buffets, the chef may be talented, but after a huge vat of food is place out in the open for too long, the quality just isn't the same as if you had ordered ala-carte. At Grand Park, they have 4 stations where you can enjoy food cooked to order, hence "All you can eat" rather than simply a buffet.
Another amazing fact about this restaurant is that most of the local dishes they serve taste really good! Better than some versions you get in the hawker centres in fact. And the prices are quite palatable too. $33++ for a quality buffet in the heart of Orchard road, does it get anymore value for money?????
~~~~~~~~
All-You-Can-Eat at Open House
Lunch : 12noon to 2.30pm
(Mondays to Sundays)
$25++ per person
Dinner : 6.30pm to 10.30pm
(Mondays to Sundays)
$33++ per person
Festive All-You-Can-Eat at Open House (10 to 23 December 2012)
Lunch: 12noon — 2.30pm
$42++ per person
Dinner: 6.30pm — 10.30pm
$58++ per person
Christmas Eve All-You-Can-Eat and Scintillating Views
Lunch: 12noon — 2.30pm
$42++ per person
Dinner: 6.30pm — 10.30pm
$98++ per person
(Inclusive of free flow Wines, Chilled Juices & Soft Drinks)
The Joy of Christmas Day All-You-Can-Eat Feasts
Lunch: 12noon — 2.30pm
$68++ per person*
Dinner: 6.30pm — 10.30pm
$68++ per person*
*Add $50++ to enjoy free flow Champagne, Wines & Soft Drinks
~~~~~~~~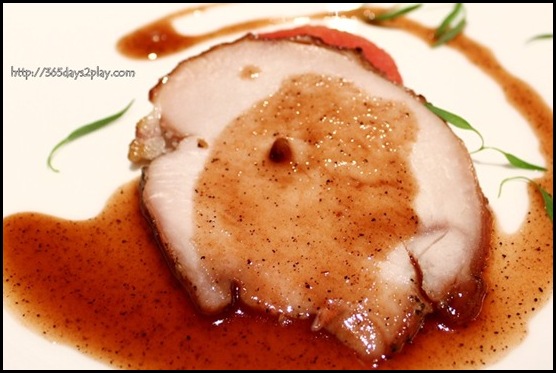 Roasted Char Siew Turkey with Five Spices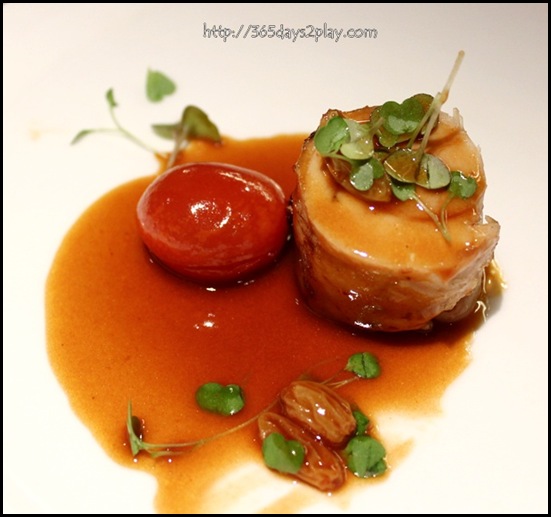 Grilled Chicken with Rum & Rasin Sauce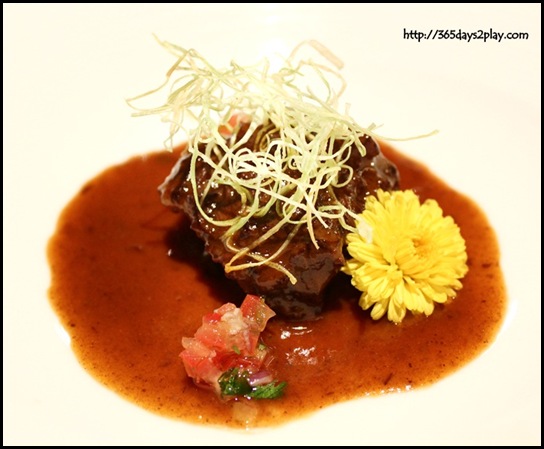 Braised Beef Cheeks with Red Wine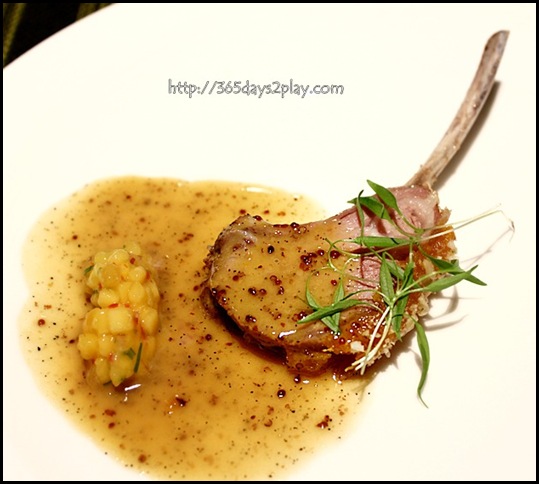 Australian Rack of Lamb with Dried Fruit & Nut Crust
These dishes are all available as part of the all-you-can-eat festive buffet. You just have to order them at the counter. Might not look so nicely plated as what we got, but I'm sure the taste would still be very good. The roasted char siew turkey was interesting and innovative, quite tender for turkey I must say. The 5 spice was a little too salty for me though. The other 3 dishes were excellent and a must order if you don't know what to get. The braised beef cheeks and the Rack of Lamb were particularly tender and I really enjoyed the meaty flavours.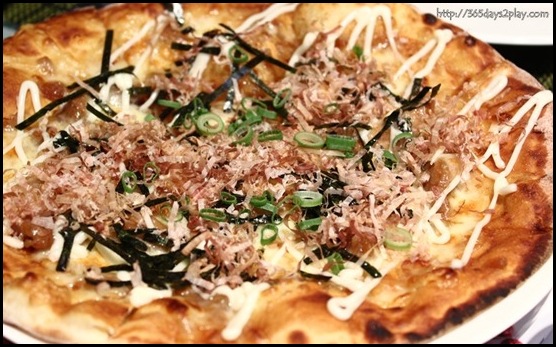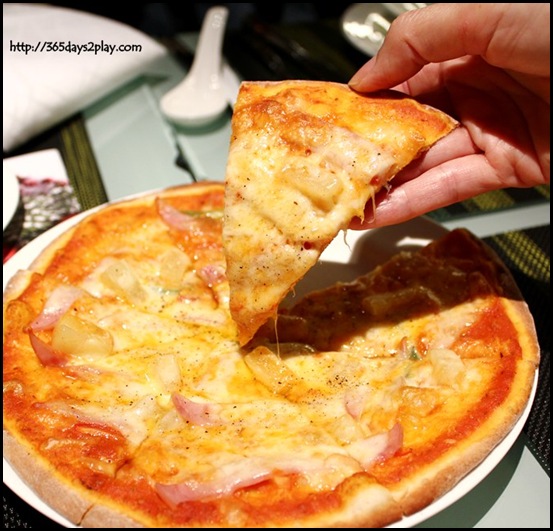 They have a gas fired oven with beech being burnt on the side to give a woody flavour. Pizza was pretty good. A few toppings to choose from.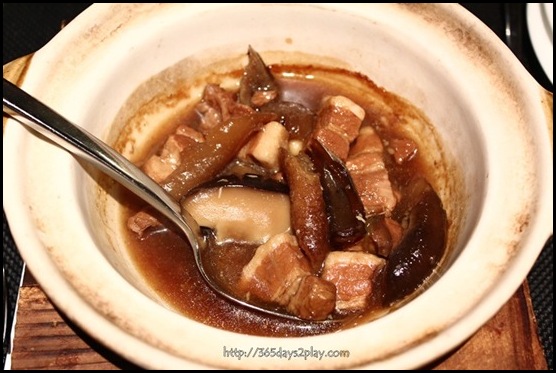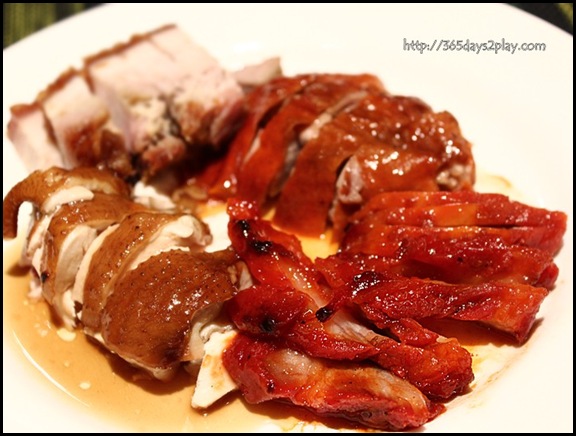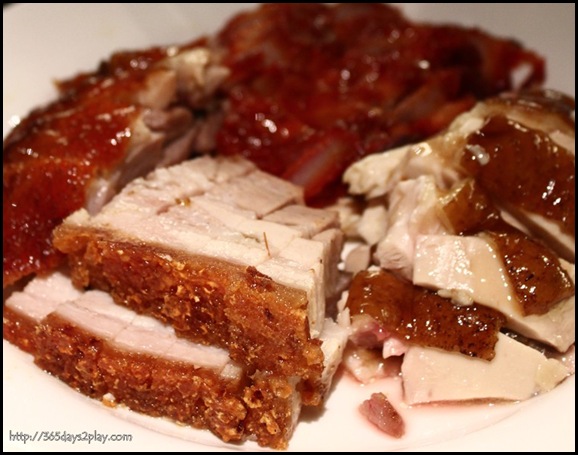 Yes I think the chef takes pride in all the local delicacies such as the 3 layer pork stew, various roasted meats such as char siew, roast duck, roast chicken and crispy pork. I really have to commend them because the taste is like what you get at good hawker stalls! Tourists, if you're looking for a wide variety of local food without sweating it out in our hawker centres, this might just be the buffet for you.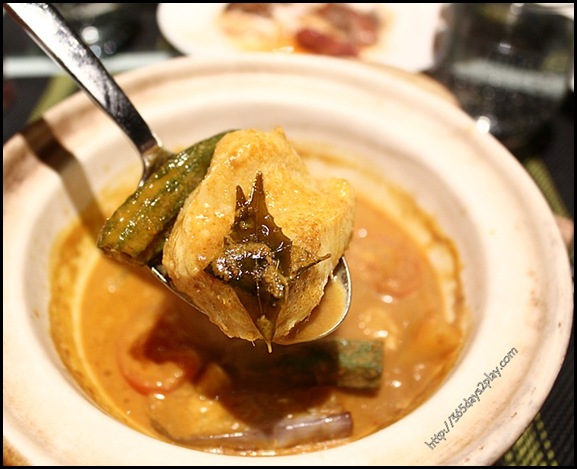 This Assam Fish was shockingly good. Seriously, if I didn't have to try so many other dishes, I would have gone back for more. The fish is also tender, which means that it hasn't been soaking in the curry for a long time.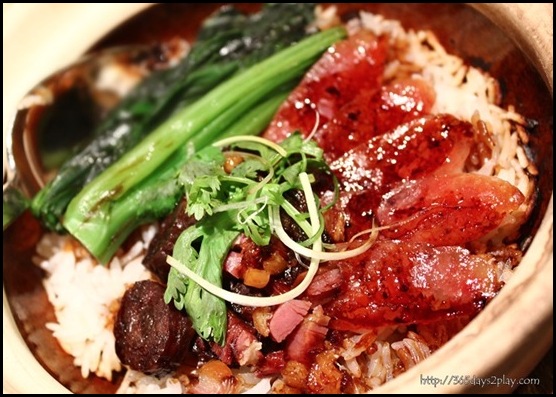 Claypot waxed meats rice with lap cheong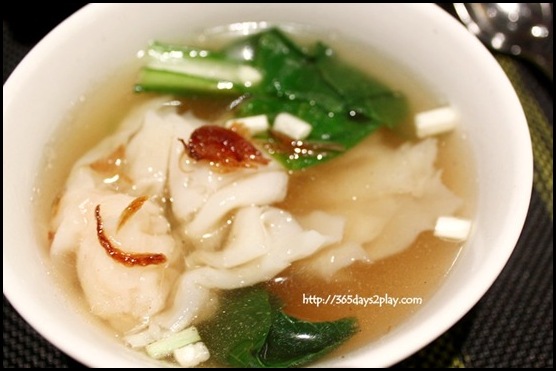 Wantons to go with the Wanton Mee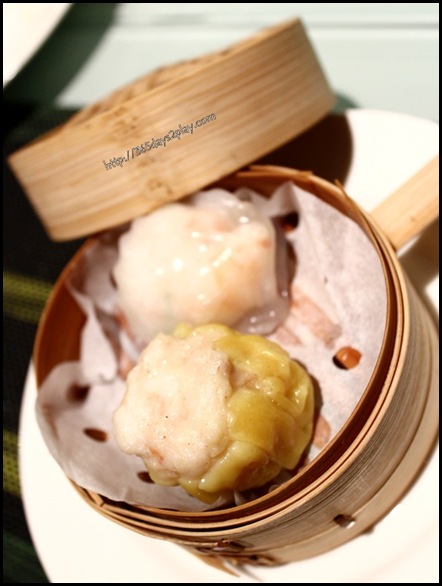 No one really expects star quality dim sum at buffets because dim sum has to be devoured the minute it is served. Dim Sum at buffets are usually sitting in the steamers and being steamed the life out of them. But because these are made to order, they taste very similar to what you would get if you had ordered ala-carte. Chef was feeling generous and gave us a few of these little steamer baskets! Love!!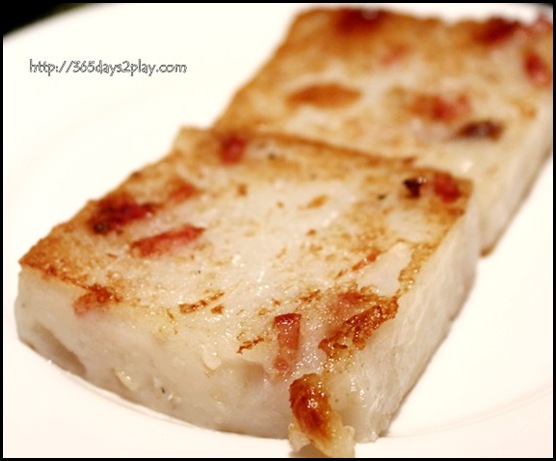 Square Radish Cake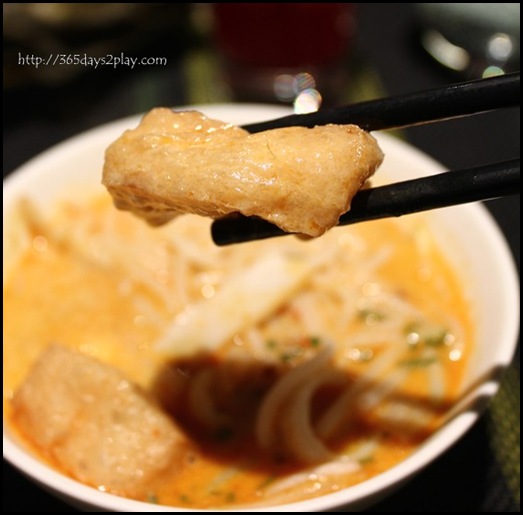 Laksa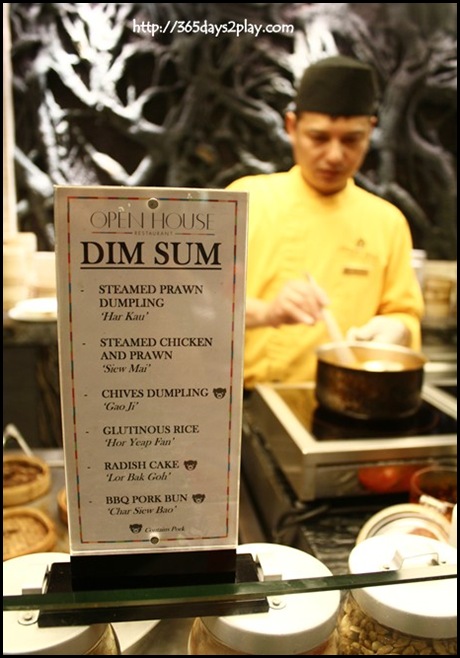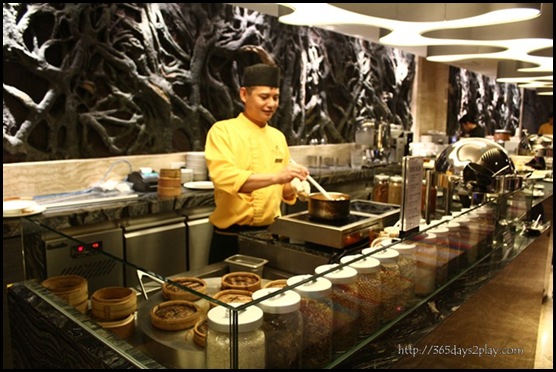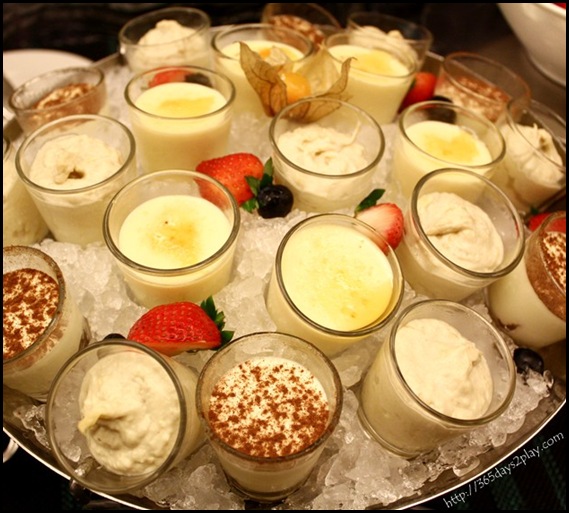 Durian Pengat with many slivers of durian in it.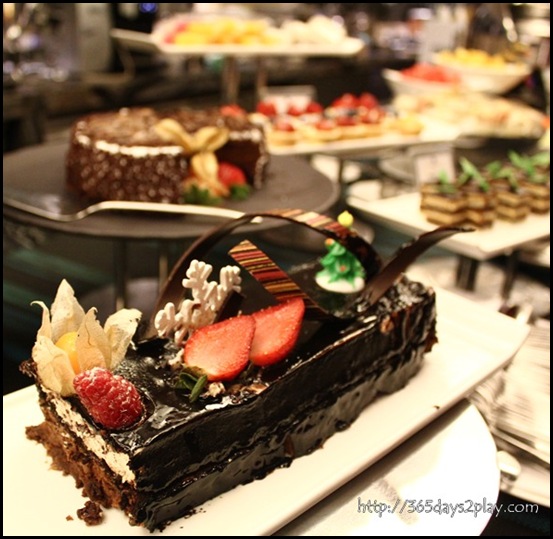 Square Log Cake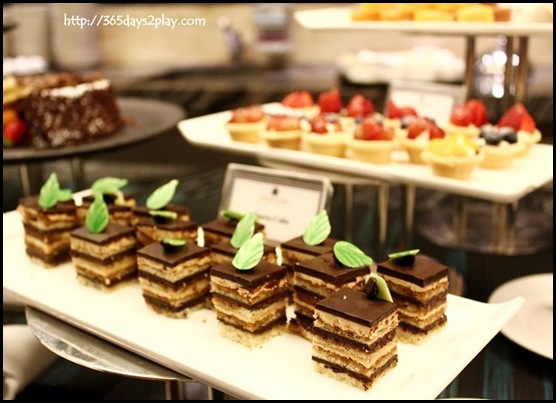 Opera Cake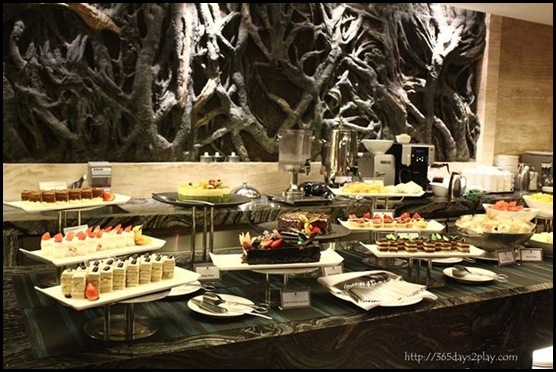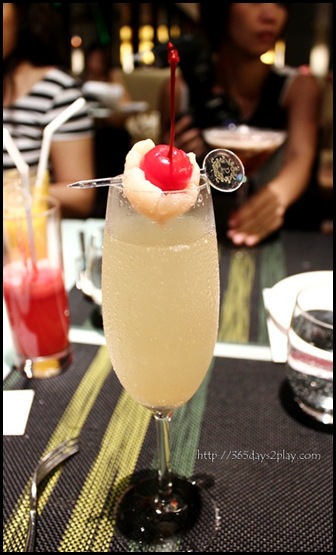 ~~~~~~~~~
Grand Park Orchard
270 Orchard Road, Singapore 238857
Tel: (65) 6603 8888
Fax: (65) 6603 8899
http://www.parkhotelgroup.com/orchard
Email: info.gpor@parkhotelgroup.com
For room reservations, please contact (65) 6603 8829 / (65) 6603 8830 or email
rsvn.gpor@parkhotelgroup.com
For dining reservations, please contact (65) 6603 8855 or email fnb.gpor@parkhotelgroup.com
For catering services, please contact (65) 6432 5520 or email catering@parkhotelgroup.com