Day 4 of 365days2play's Honeymoon in Luxembourg, Germany & France
Even before our honeymoon trip to Europe, Kloster Hornbach was one of the hotels I kept raving about to my friends and on Facebook, simply for the fact that the building dates back to year 742! Yes that's 3 digits, not 4! Obviously back in 742 it wasn't a hotel as we know it today, but the Monastery of Hornbach. Infact, there is still a working church just adjacent to what is now the hotel portion, which opened in 2000.
Hospitality is one of the key components of the Benedictine life-style. In his rule, Saint Benedict says "Let all guests that come to the monastery be received as friends. For, one day, he will say : "I was a stranger and you welcomed me."
There are thirty-three rooms and suites to choose from, each tastefully decorated and designed in different styles. The inspiration for the interior design is influenced  by Mediterranean, Shaker, Asian or African-design. Following the feedback of guests, Kloster Hornbach also has 2 rooms specially designed to look like the cell of a monk in a monastery!  I suppose there's no worry about those rooms being too spartan, because a Bose sound system and CDs are still provided. I quite liked that several DVD movies were provided, for the benefit of guests who just want to laze in their rooms.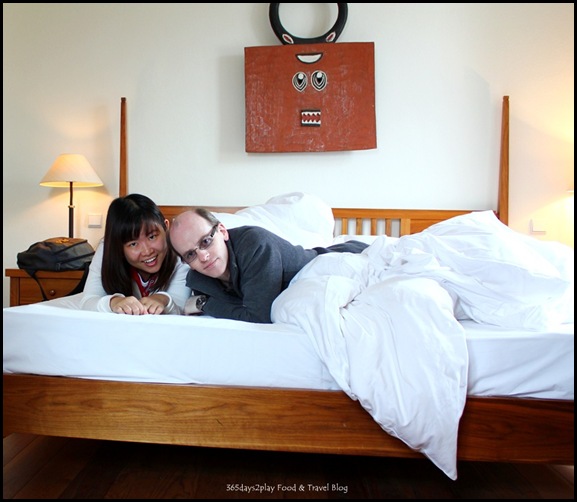 As you can see below, we got the African themed room. I have to agree that the design is extremely tastefully and subtly done. The last thing I want is to have a huge lion or elephant staring down at me as I attempt to sleep after a hard day's touring. I have seen such hotel rooms, mind you, they do exist.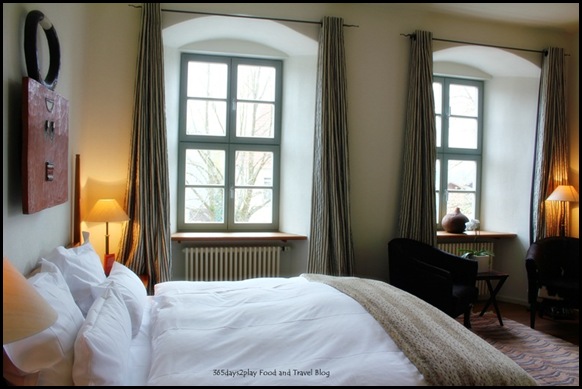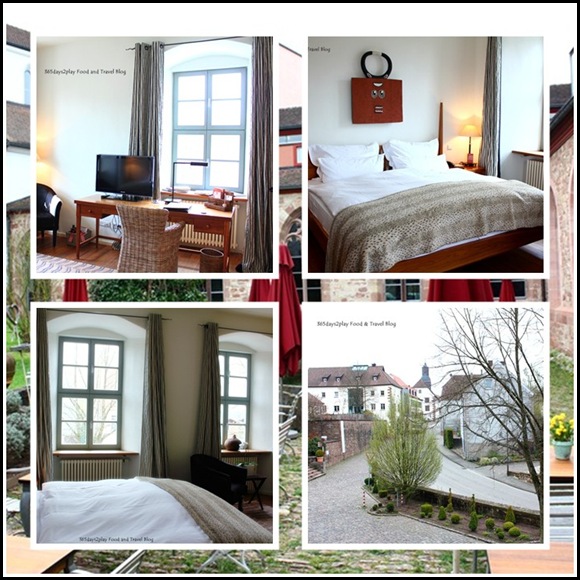 I love hotel rooms with lots of windows. We got a room on the 2nd floor so when the windows were opened, it felt as if my room became extended! And as you can see from the pictures, each window has a heater beneath it, so no chance of you freezing under the covers at night.