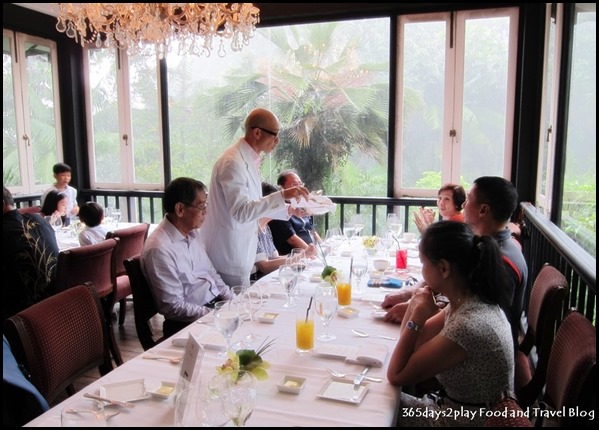 The view looks like you're in a jungle in Malaysia!
A friend of my father's just got married at one of the most romantic restaurants in Singapore, ie Au Jardin. It was one of the venues I was seriously considering for my wedding last year, but because the maximum capacity is 60, I had to give this idea a miss. I really love the look and feel of the Au Jardin restaurant. I mean, Au Jardin is situated in a  historic colonial building located in the Singapore Botanic Gardens, how much more romantic can you get? And if the Singapore Botanic Gardens manages to be declared a UNESCO World Heritage Site, it'll be bragging rights to the max! Alas, Au Jardin will be closing down by April 2014. Check out my latest post on afternoon lunch at Au Jardin.
Guest registration table. It's nice to have an intimate wedding. No need to crack your head as to whether all your guests are going to turn up or not, as with only 60 people to invite, they will all be really close friends and family. But of course, the traditional Chinese way is to invite way more than this.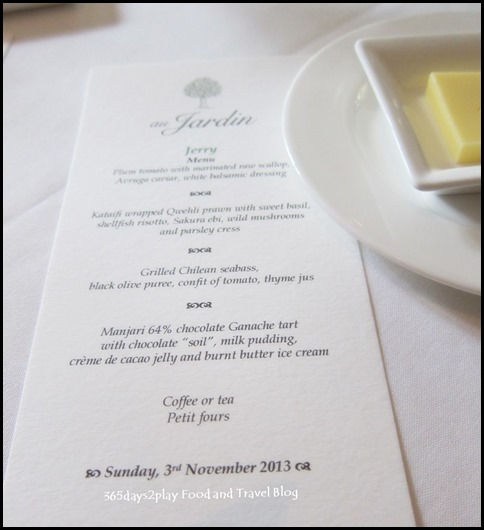 Guests get to choose their main courses before hand. An individually printed menu will be available at your seat, with your name printed on the menu. A really nice touch.