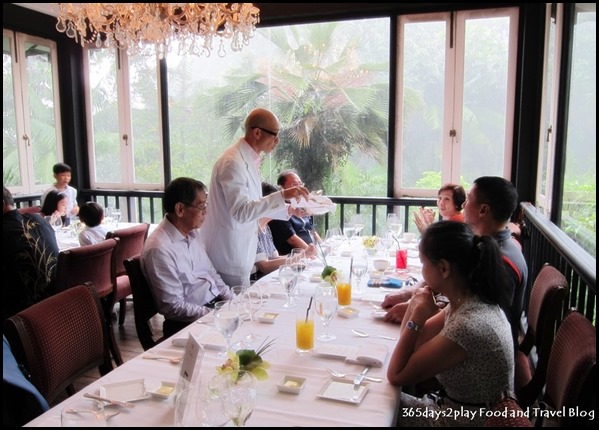 The view looks like you're in a jungle in Malaysia!
A friend of my father's just got married at one of the most romantic restaurants in Singapore, ie Au Jardin. It was one of the venues I was seriously considering for my wedding last year, but because the maximum capacity is 60, I had to give this idea a miss. I really love the look and feel of the Au Jardin restaurant. I mean, Au Jardin is situated in a  historic colonial building located in the Singapore Botanic Gardens, how much more romantic can you get? And if the Singapore Botanic Gardens manages to be declared a UNESCO World Heritage Site, it'll be bragging rights to the max! Alas, Au Jardin will be closing down by April 2014. Check out my latest post on afternoon lunch at Au Jardin.
Guest registration table. It's nice to have an intimate wedding. No need to crack your head as to whether all your guests are going to turn up or not, as with only 60 people to invite, they will all be really close friends and family. But of course, the traditional Chinese way is to invite way more than this.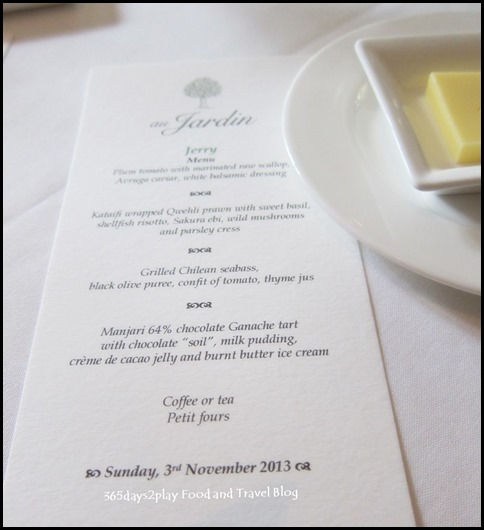 Guests get to choose their main courses before hand. An individually printed menu will be available at your seat, with your name printed on the menu. A really nice touch.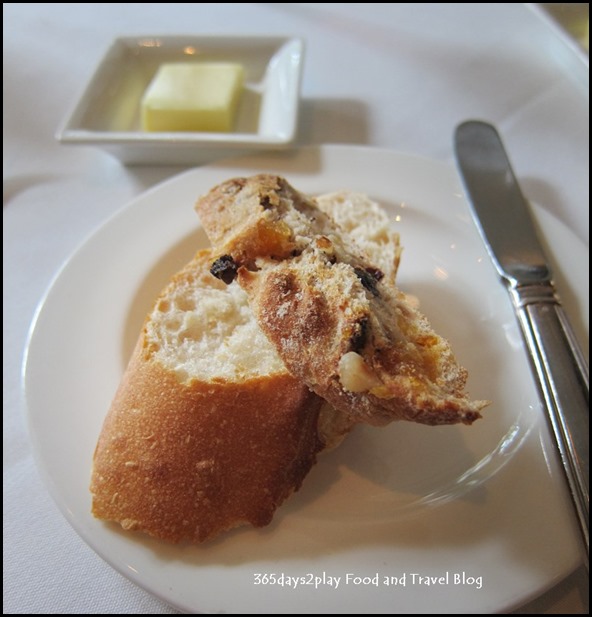 Olive bread was really nice and my father had to ask for seconds.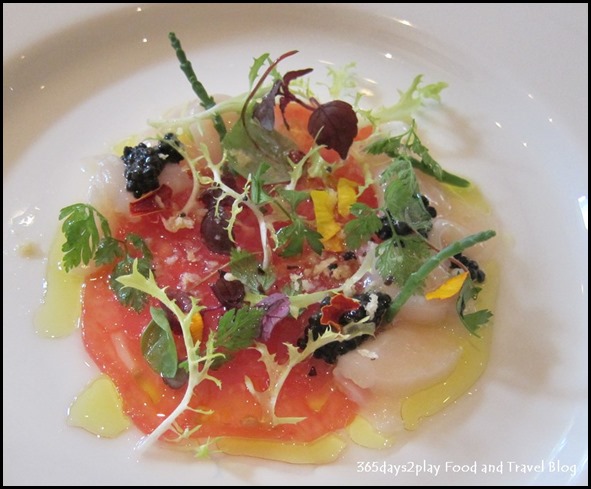 Plum tomato with marinated raw scallop, Avruga caviar and white balsamic dressing
I love raw scallop in this form. My parents really enjoyed this dish, which was surprising for me because I thought they would prefer cooked scallop. You are able to state before hand if you would like your scalloped cooked or not.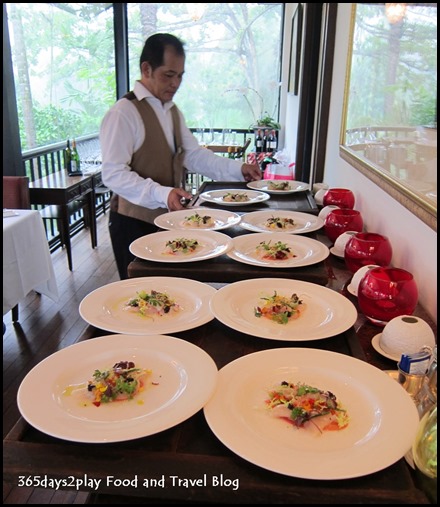 Getting ready the plates of appetisers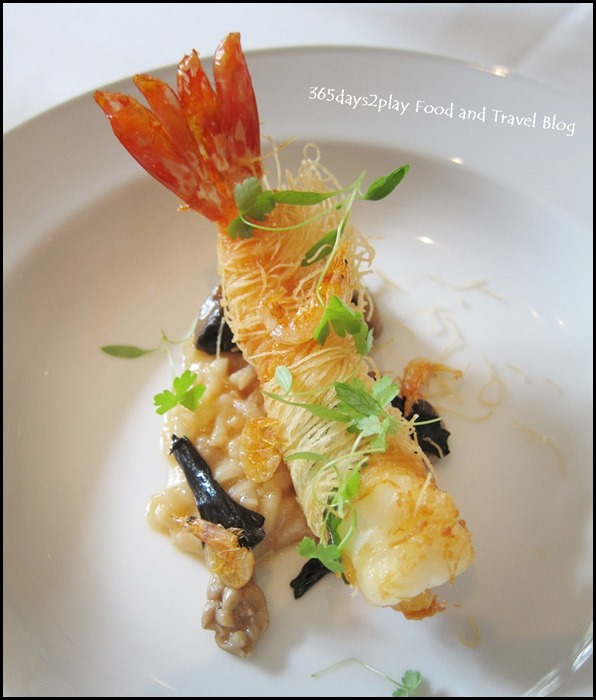 Kataifi wrapped Qwehli prawn, sweet basil, shellfish risotto, sakura ebi, wild mushrooms, parsley cress.
This was another really appealing looking dish that did not disappoint in taste.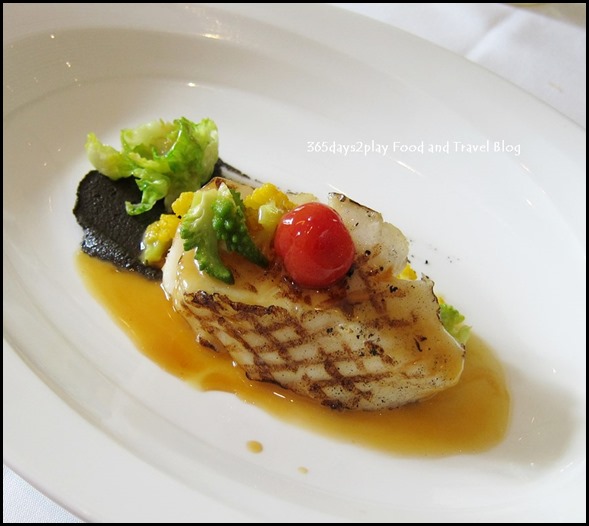 Grilled chilean seabass with black olive puree, confit of tomato
This was what my parents ordered. I was told it was fantastic tasting.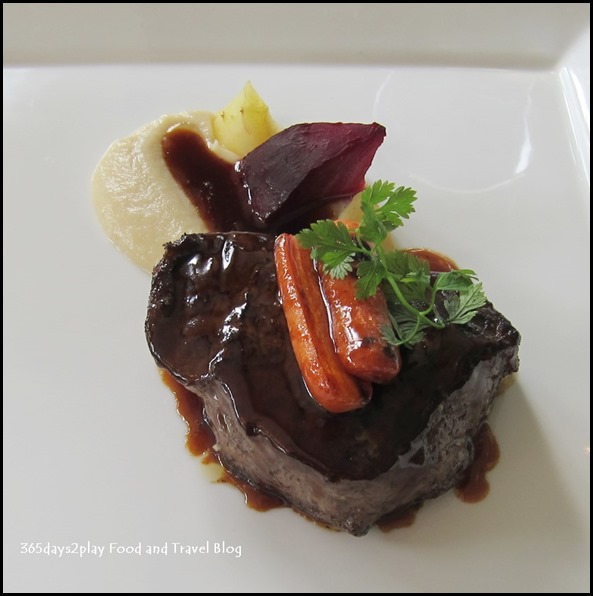 Roasted Angus Striploin, root vegetables, onion puree, red wine sauce
What someone else ordered for the main course.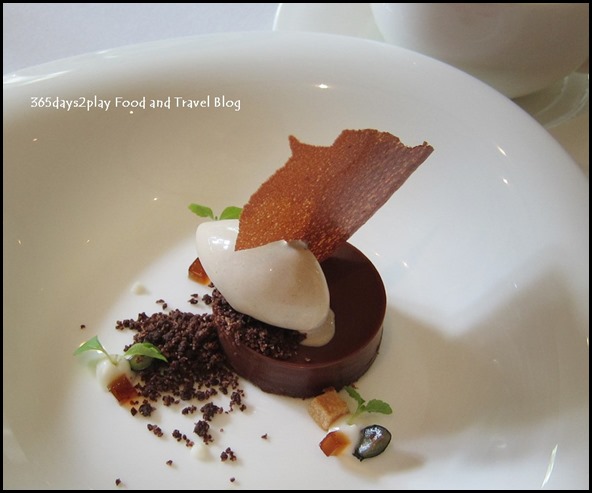 Manjari 64% chocolate ganache tart with chocolate soil milk pudding, burnt butter ice cream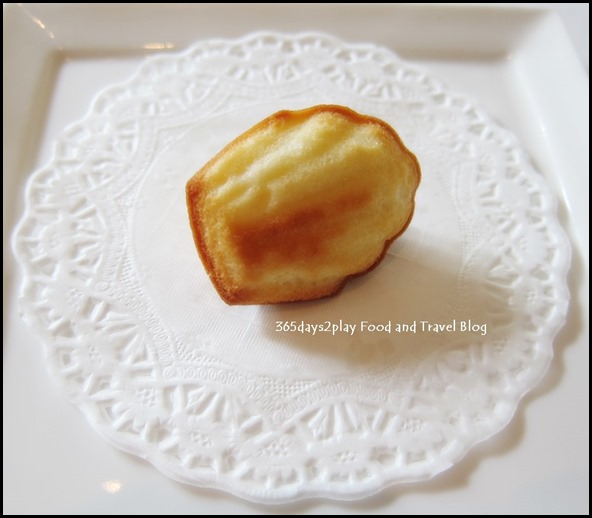 Petit fours in the form of chocolates and madeleines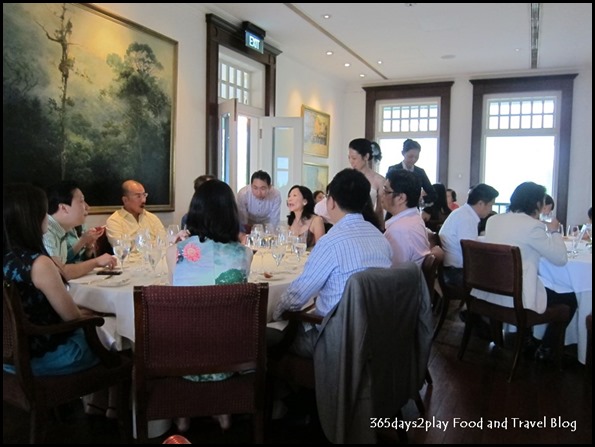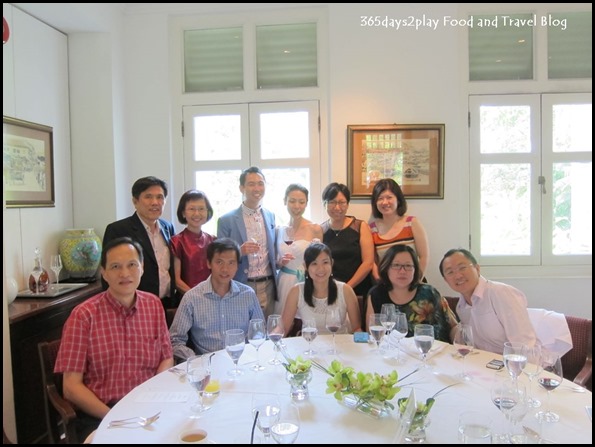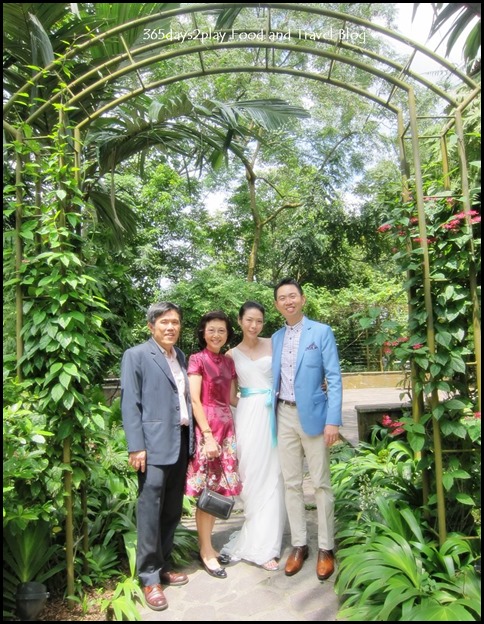 My parents with the wedding couple out in the courtyard
Just in case you were wondering why there is so little text as compared to other posts, it's because I didn't attend the wedding! But my parents were raving so much about the food and sending me pictures through whatsapp the entire lunch that it almost felt as if I were attending. Besides, I feel a particular affinity with Au Jardin so it seems only natural to share some of the lovely pictures my parents took at the wedding.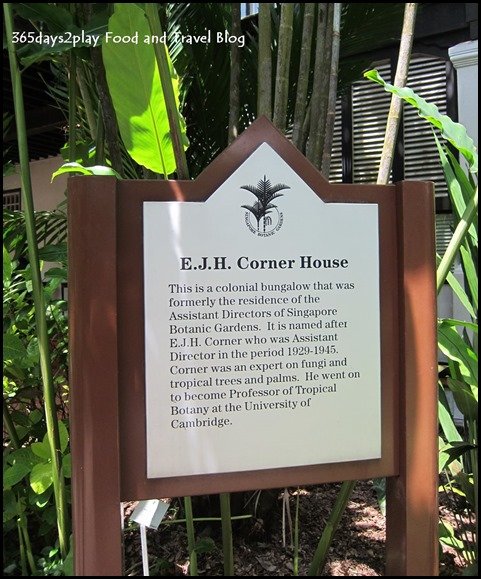 ---
Check out my latest post on afternoon lunch at Au Jardin.
Read about my review of Au Jardin's weekend brunch
Read about other places to dine at the Singapore Botanic Gardens
---
Add me on Facebook, Instagram and Twitter if you want to be kept up to date with the latest happenings in the food and lifestyle scene in Singapore!
---
Au Jardin
EJH Corner House, Singapore Botanic Garden Visitors Centre
Cluny Road, Singapore 259569
Tel: 6466-8812
Luncheon: Tuesdays to Fridays only 12pm
Dinner : Tuesdays to Sundays 7pm
Sunday Brunch : Sundays only 11 — 1pm (1st seating) 1 — 3 pm (2nd seating)
** Contrary to the info you may find in some other websites, Au Jardin is not located near the entrance next to Gleneagles Hospital. ít's near the "middle" entrance. Click on the directions link above and you will get a clearer picture.