*Invited Tasting*
I like to make it a point to have afternoon tea in every country that I visit. So it was no different for my recent trip to Seoul. But the question is, where to have afternoon tea? Seoul does not have a British colonial past, unlike in Singapore and Hong Kong. I was told that the partaking of a leisurely afternoon tea in Seoul is a phenomenon seen only in the last couple of years. These days, you can find an afternoon tea service at most good name hotels in Seoul.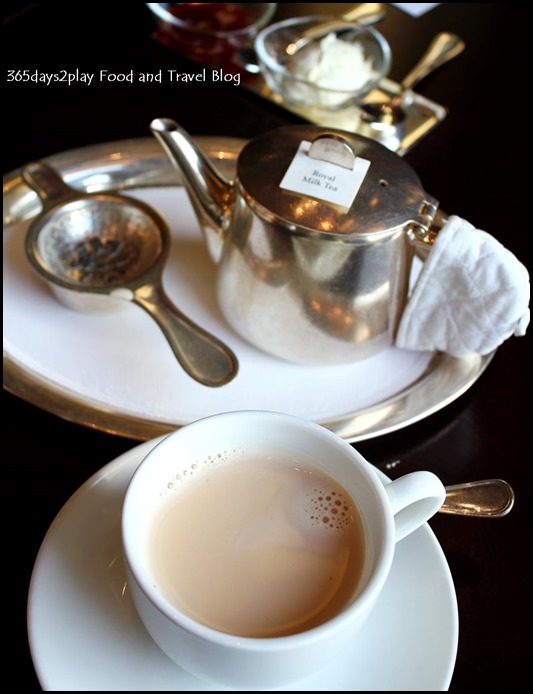 I was very lucky to be invited to The Shilla Hotel in the heart of Seoul for afternoon tea. But of course, when you are in one of Seoul's most luxurious and 5-star hotels, I had to have a quick tour around. Did I mention that The Shilla, Seoul is owned by the Samsung Group? Lots of dignitaries and movie stars have stayed at The Shilla.
The Shilla Seoul Executive Lounge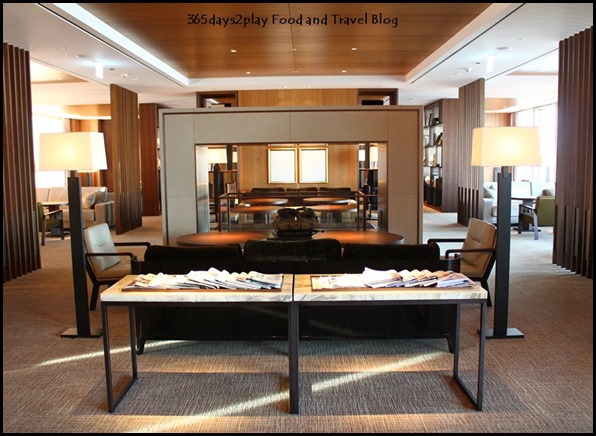 First stop, the Executive Lounge. As a blogger, I have had the opportunity to check out quite a number of Executive Lounges both in Singapore and abroad. Executive lounges are one way that hotels use to pit themselves against the competition. The Shilla's executive lounge looked really posh and if I were a business traveller, I would surely be impressed with the sleek decor that makes good use of wood as well as sandy tones.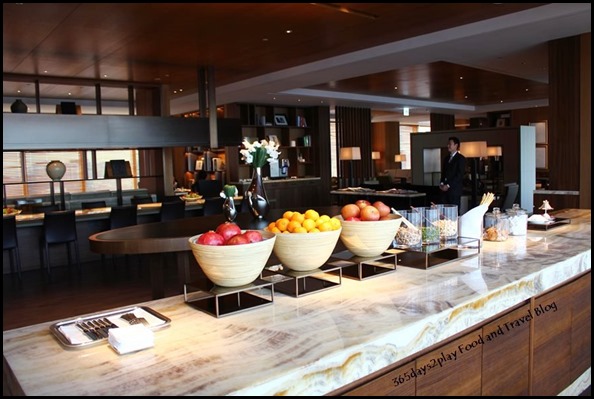 Free flow of fruits throughout the day.
The Shilla is the only tall building in it's vicinity. What's more, it is perched on a hill, so needless to say, the views were fantastic. If only I had the time to stay longer.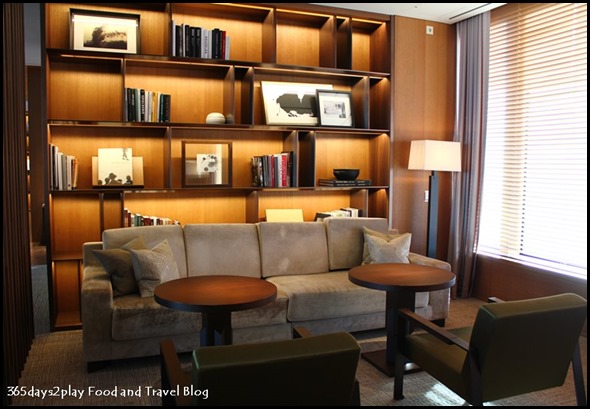 Somewhat private reading areas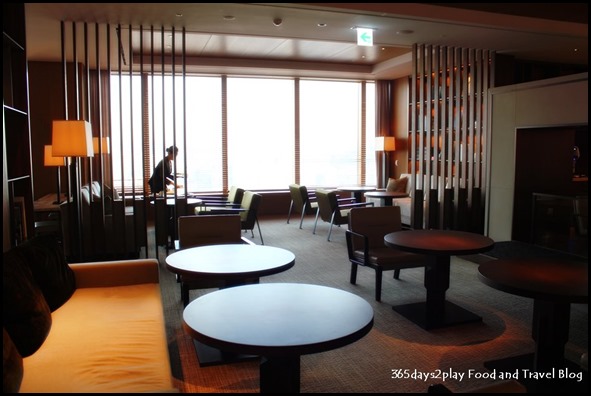 Reading or working areas
The Shilla swimming pool and al-fresco dining
With such good views, The Shilla has made full use of this fact to provide a huge roof-top al-fresco chilling out area. Love the classy design!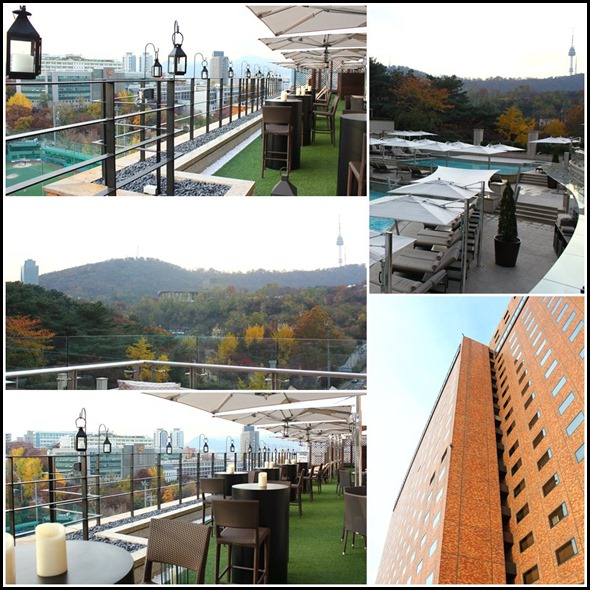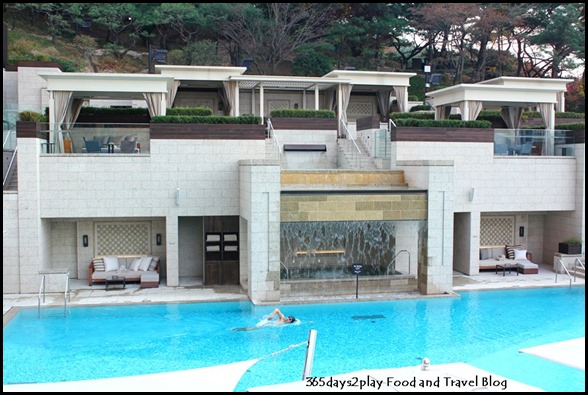 The pool looked AMAZING and so inviting! In Korea, apparently it is quite common to allow the public to pay a fee to use the hotel pool. Not so for The Shilla. They will only allow paying outsiders if they book the entire gazebo.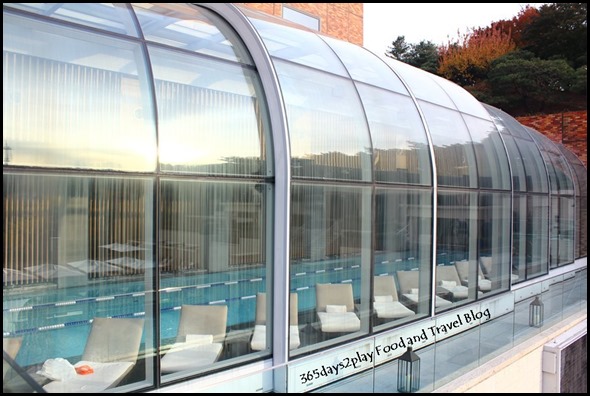 Wait for it. There's also an indoor heated pool for the competitive swimmers!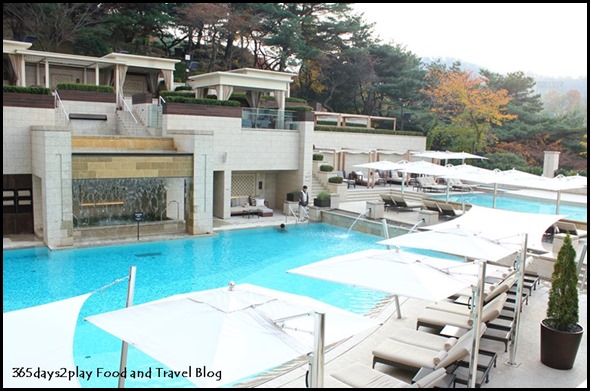 Doesn't it just make you want to book the first plane ticket to Korea right this instance?
Afternoon tea at The Library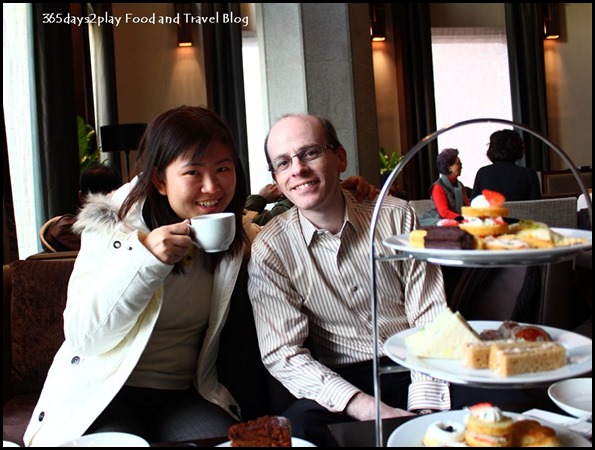 And finally we were ready to sit down for our 3-tier afternoon tea. This costs 45,000 KRW or about SGD$55.This is pretty cheap for The Shilla considering that 1 single cup of tea costs nearly 20,000 KRW already.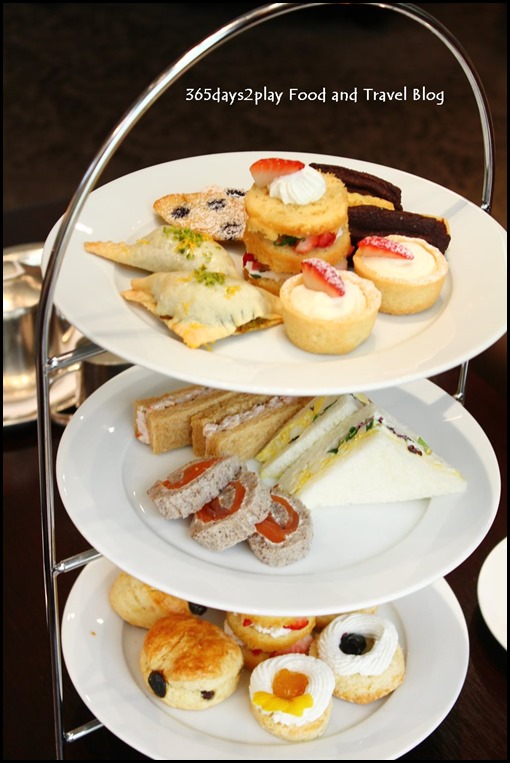 This is no ordinary afternoon tea service. This menu was carefully crafted by Carolyn Robb, former chef to TRH The Prince and Princess of Wales. The menu is as British as it can get, with royal flavour too! This serving is for 2, and includes 2 huge slices of cake as well.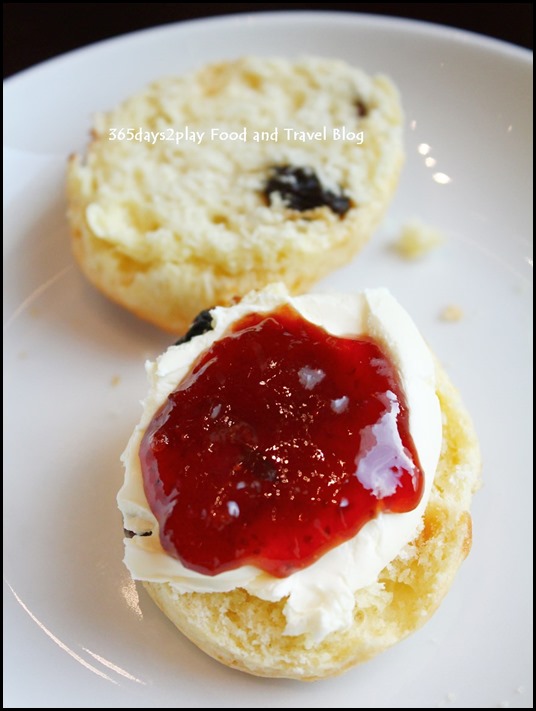 I had to do my usual thing with the scones.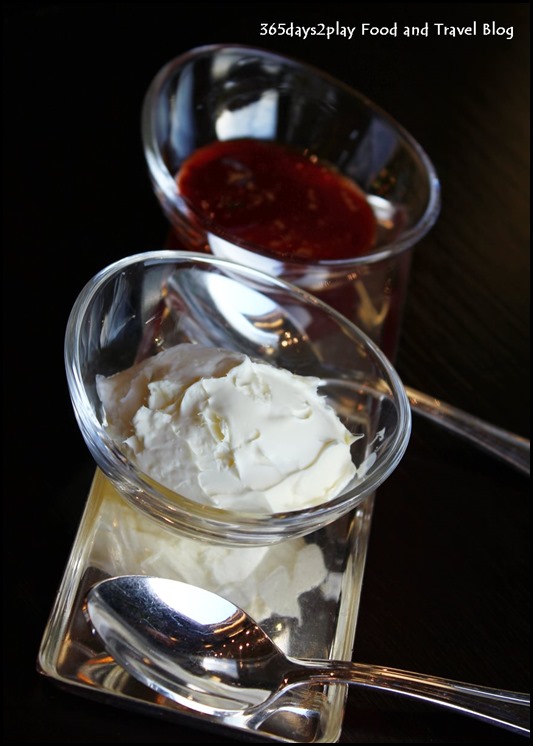 These days, most good hotels serve clotted cream rather than normal cream, which is a fact I always appreciate. It can't be good scones if there isn't any clotted cream. Period.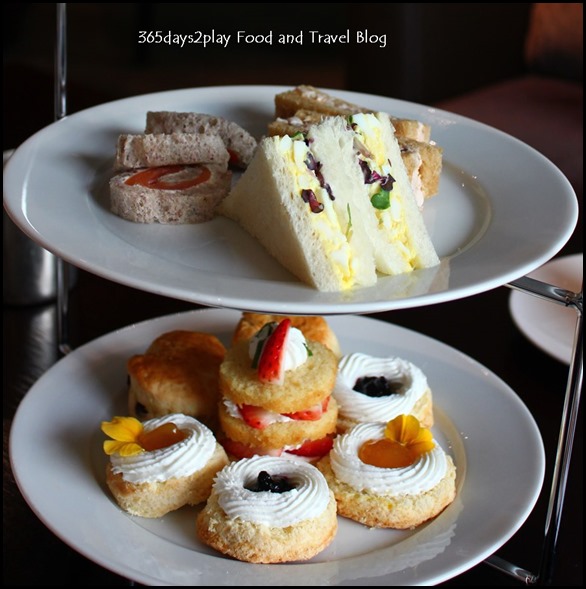 More scones in the bottom tray. A bit too many if you ask me, and slathered with whipped cream, which is not the way I would eat my scones. Finger sandwiches were nice.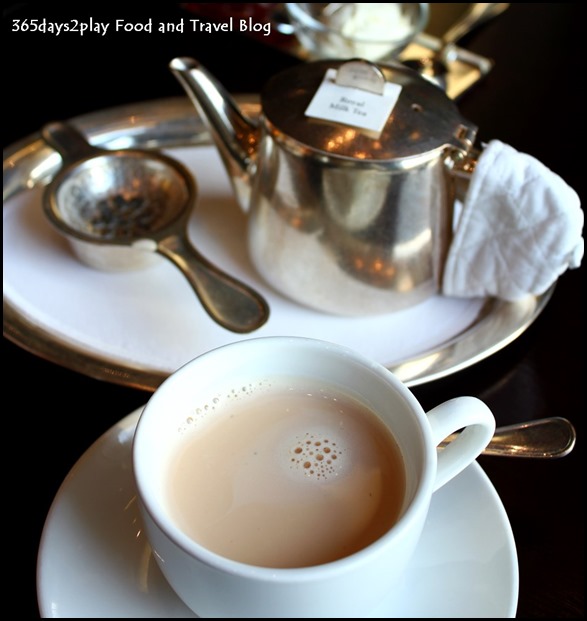 In fact, the highlight for me was the tea. Really, I have never drunk such delicious milk tea before. There is a certain flavour and thickness to the tea that I really liked, and I've never tasted such flavour or experienced such a texture. It was indeed memorable.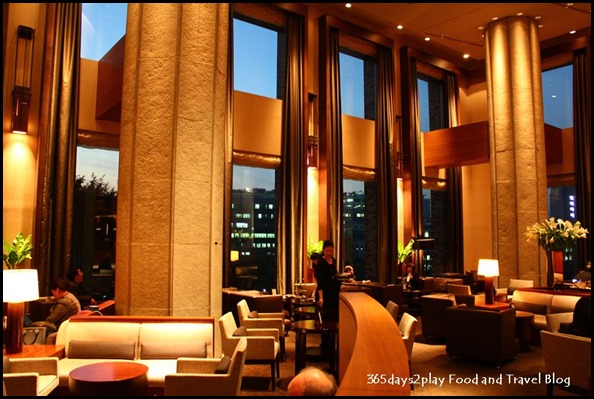 The Library, which is where afternoon tea is served.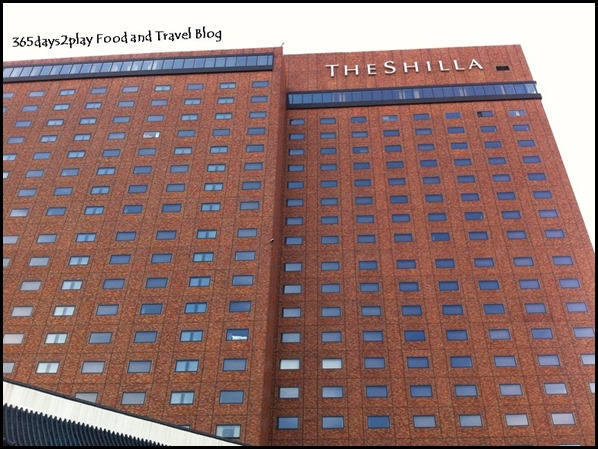 The Shilla Seoul Hotel and Resorts
---
Add me on Facebook, Instagram and Twitter if you want to be kept up to date with the latest happenings in the food and lifestyle scene in Singapore!
---
The Shilla Seoul
Hotel Shilla 202 Jangchung-dong 2 —ga
jung-gu, Seoul 100-856 Korea
Tel: +82-2-2233-3131