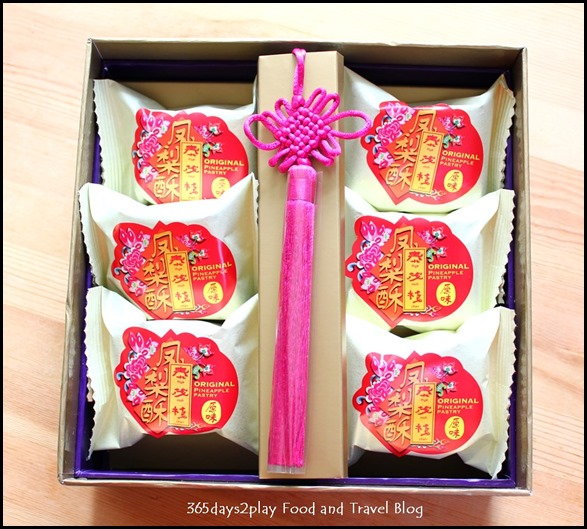 Golden Pineapple Pastries | $22.80 (一盒八粒 8pcs/box) (There are 6 only in the picture because I have to taste first right? Actually, I gave one away as a mini present when I bumped into my friend)
How's the Chinese New Year preparations everyone?? Have you bought all your new year goodies yet? Here are some more ideas if you're thinking of getting unique CNY goodies rather than from the usual supermarket varieties.
For the festive season, Singapore's iconic Teochew confectionary shop Thye Moh Chan presents their signature, melt-in-your-mouth pineapple pastries which now come in two new flavours – Walnut and Longan.