You may be familiar with PasarBella located at The Grandstand, aka the former Turf City. I think many people have visited at least once, but admittedly, the location is quite out of the way. Did you know that PasarBella has decided to bring the experience to a more convenient location, right outside Marina Bay Sands? It's called PasarBella & Friends Go to Town! Cute huh.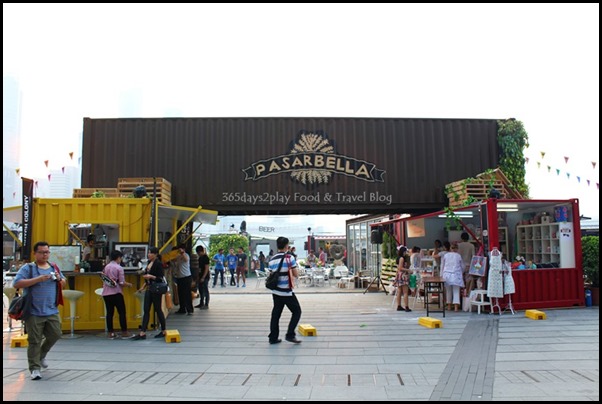 You still get the same vibrant and convivial food and lifestyle market, except that it is all outdoors and facing the picturesque Singapore River and the tall buildings of Marina Bay. There are about 20 traders which include existing PasarBella traders as well as non PasarBella purveyors. One thing's for sure, having a beer and snacking on some pork crackling under the cool night air sure is different from eating indoors.
Here are some pictures I took on the opening day on 7th March. Pardon the hazy background because it was bloody hazy that day. I'm SO GLAD the rains are here again, which makes visiting PasarBella & Friends Go to Town more enjoyable. The whole thing will be there until 30 March 2014 and is totally free entry.
Operating hours are :
4.30pm — 10pm on Mondays to Fridays
10 am — 10 pm on Saturdays and Sundays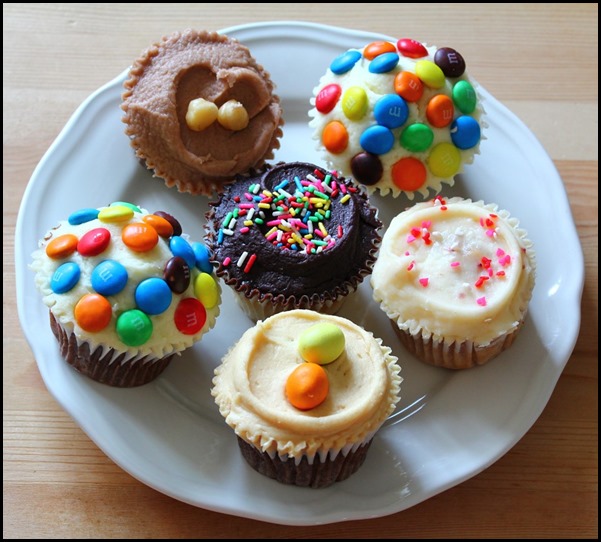 These are Swirls Bake Shop cupcakes the kind BFF passed to me. These are available here at PasarBella! You can get over 100 flavours from Swirls.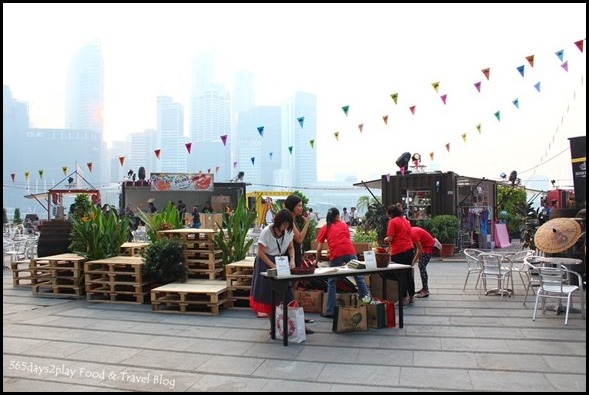 With any luck, the rains the last few days would have washed the haze away. Otherwise, outdoor activities are best kept to a minimal.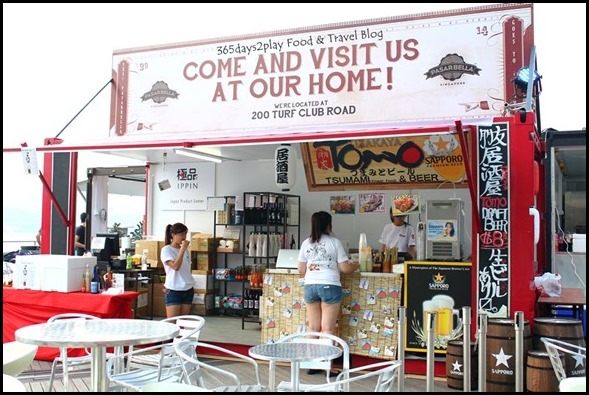 Tomo Izakaya
Oceans of Seafood — Relive the famed Tsukiji market in Tokyo by having the experts here help you select the freshest seasonal catch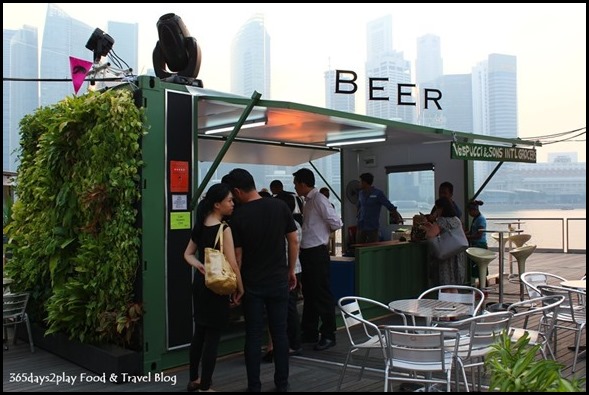 Vespucci & sons International Grocers — Retailers of the Blue Sky Pilsner, FNQ Lager and Cairns Gold. Owner Brent Oddson was formerly of the finance industry, and he wanted a different job where he could indulge in his passion for beer, wine and food. Hey this guy sounds like me!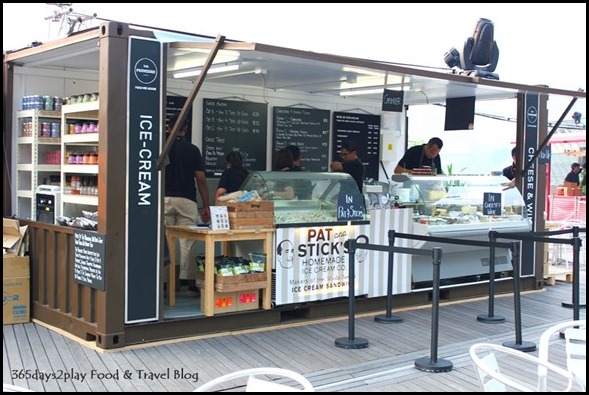 The Providore Get artisan cheese and antipasto platters to pair with Australian wines. Or you could also get the world-famous Pat and Stick's ice-cream sandwiches.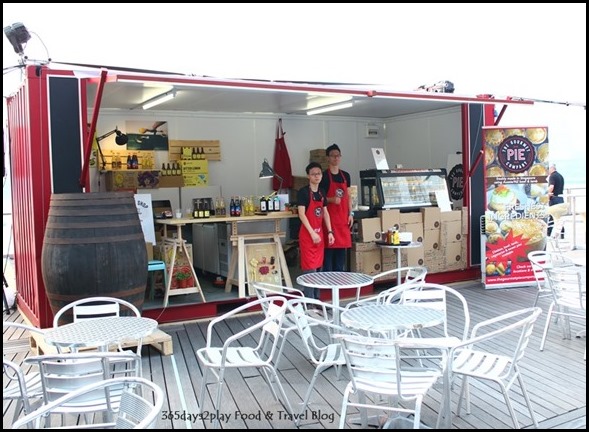 The Gourmet Pie Company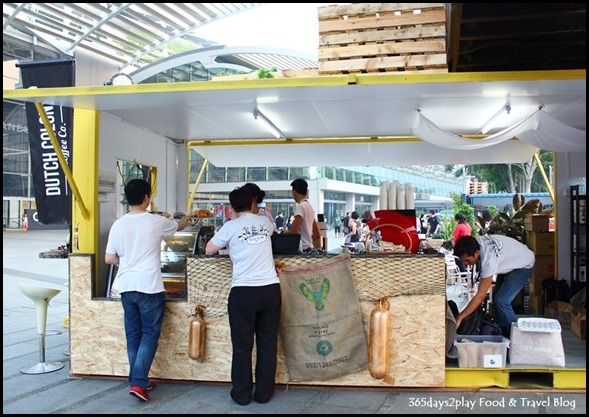 Dutch Colony Coffee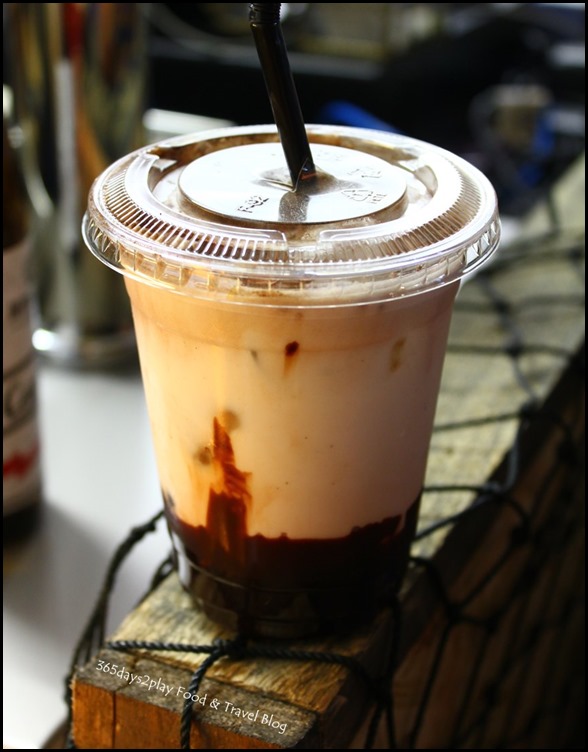 Iced Chocolate that we sampled from Dutch Colony Co.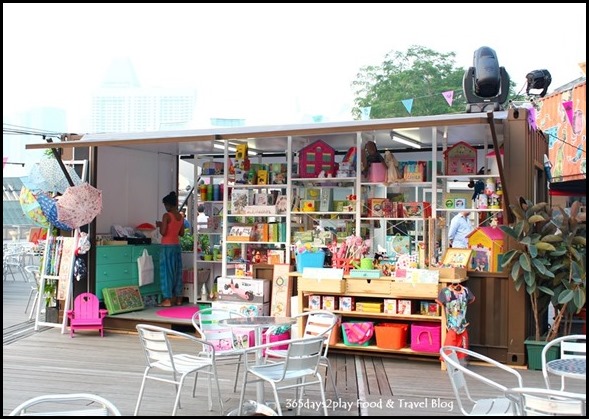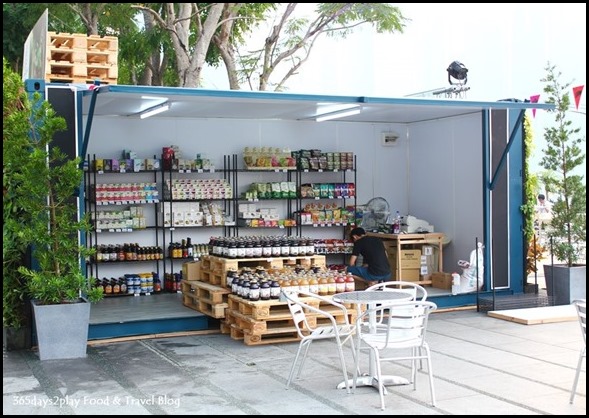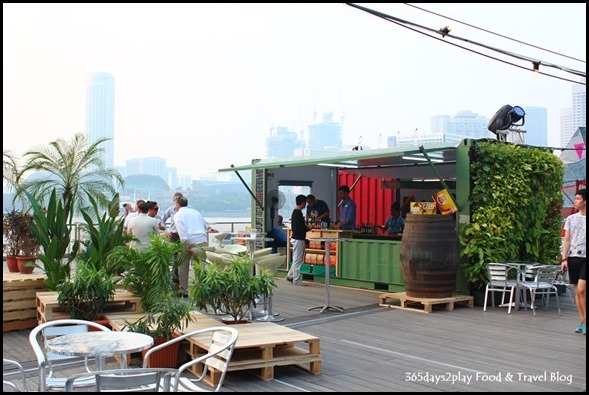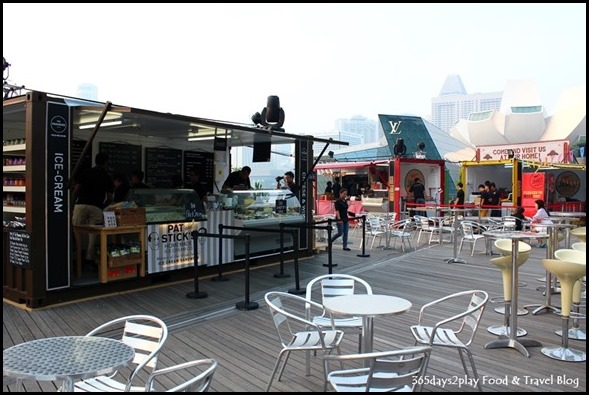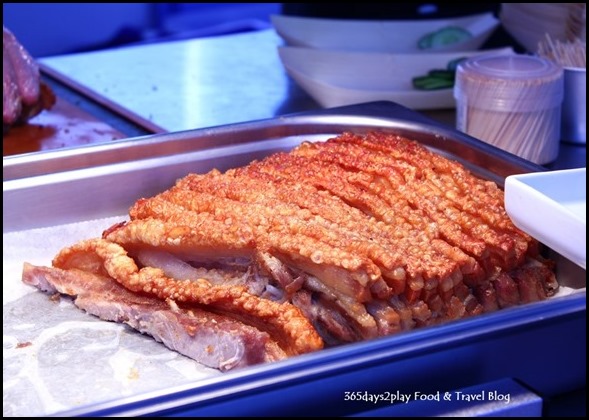 Keith Crackling Roast — Some say, one of the crispiest pork roast in Singapore. I personally haven't tried, so I can't comment.
Roving magician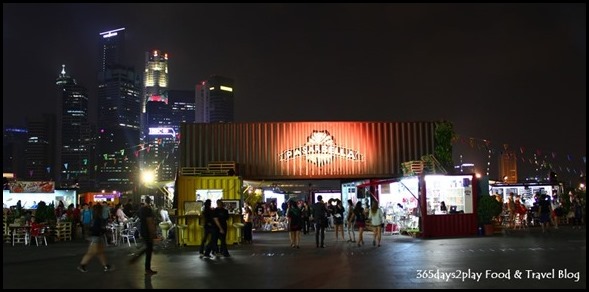 How PasarBella looks like at night.