Checked out the War of the Roses floral display at Gardens by the Bay's Flower Dome 2 weeks ago. If you love roses, you really have to come see the display. I love going to the Flower Dome. It's like a cheating method for me to feel like I'm deep in the heart of nature, without having to sweat it out thanks to the air-conditioning! Kinda like why we love visiting parks and gardens when we are in temperate countries.
War of the Roses is on from 26 February to 6 April 2014!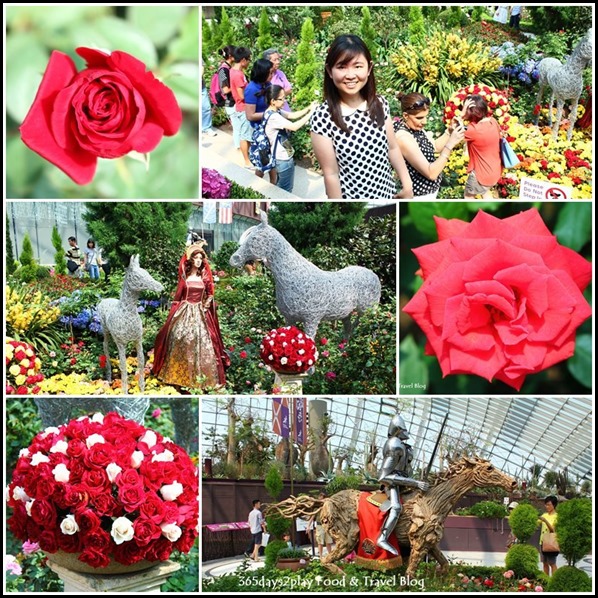 Some interesting facts on roses I never knew!
There are more than 15,000 different rose species grown worldwide
5,000 roses will be used for the entire War of the Roses floral display, boasting 60 different varieties. Click here to see the names of the roses.
Bandung is a popular drink of milk flavoured with rose cordial syrup. Available at many hawker centres and food courts in Singapore.
In Chinese traditional medicine, some rose species can treat stomach problems
Have a rose named after you, if you can afford $15,000.
War of the Roses was a series of dynastic wars fought from 1455 to 1485 between the Royal House of Lancaster and the Royal House of York, for the throne of England
Click below to see more pictures.