Ever since my honeymoon in France where I was pampered to bits staying in 5 star luxury hotels, I've found myself wanting to replicate the experience again when I was looking for accommodations for my trip to Nelson, New Zealand. The inevitable question, do I go for a cheap motel lodge in the heart of Nelson city, or do I splash out on a luxury B&B with great views but located in a more idyllic and further away spot?
I searched through a great number of hotels in Nelson, but the website that I kept going back to was Almyra Waterfront Lodge. It was really love at first sight looking at the pictures of the property. Almyra Waterfront Lodge is perched on a slight hill, overlooking the Kina Estuary and Mount Arthur Ranges in the distance. Imagine, waking up to such views, while sipping coffee and having breakfast?
Well, to cut the long story short, book with Almyra Waterfront Lodge we did. It cost about NZ$400 for our room which was the Tasman Suite, for the 2nd week of December. We had to change our itinerary a little, cutting short the time spent in Marlborough and making full use of our location north of Nelson by visiting the Abel Tasman National Park as well as the small towns of Motueka and Mapua.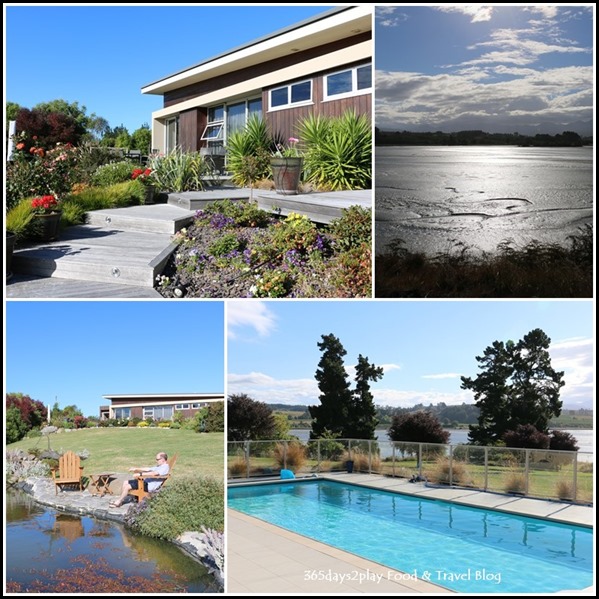 It's a pity we were out for the greater part of the day for the 2 days that we were at Almyra. Otherwise, I would loved to have enjoyed the grounds a little more. There is tiny pond which Almyra has installed. It's a nice spot to have afternoon tea or just relax as demonstrated by the Partner above.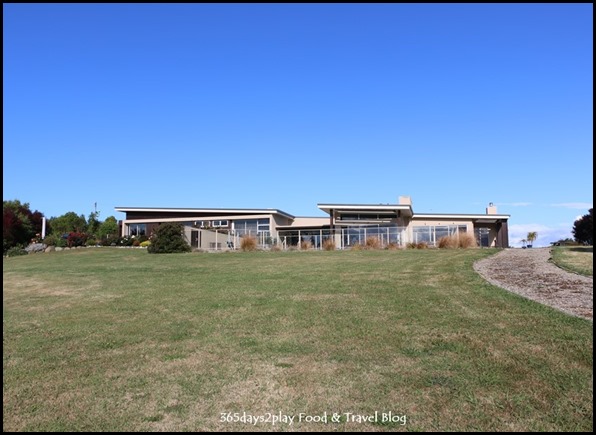 Clear blue skies have a knack of making me forget about the mundane problems of daily life. I just want to run up and down the hills, breathing in the fresh air and listening to the birds chirp.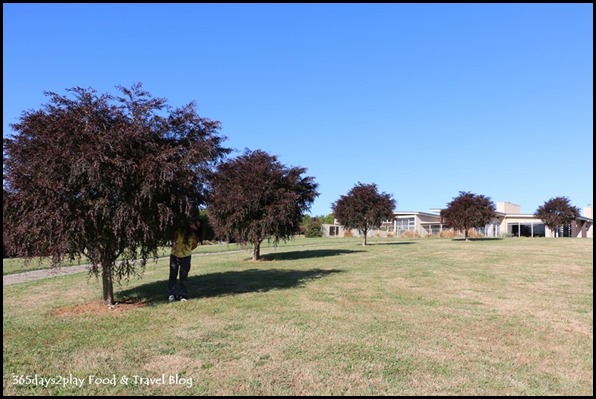 Anything and everything is fun when you're on holiday!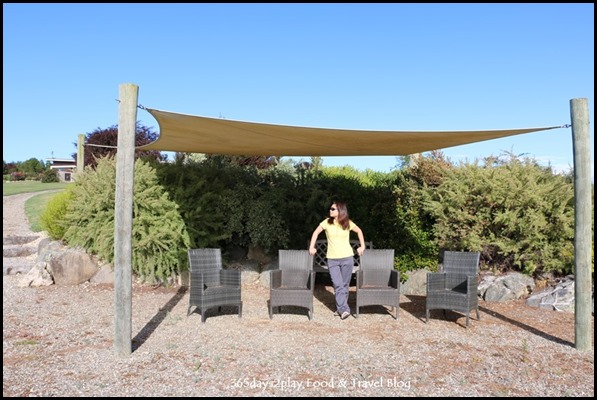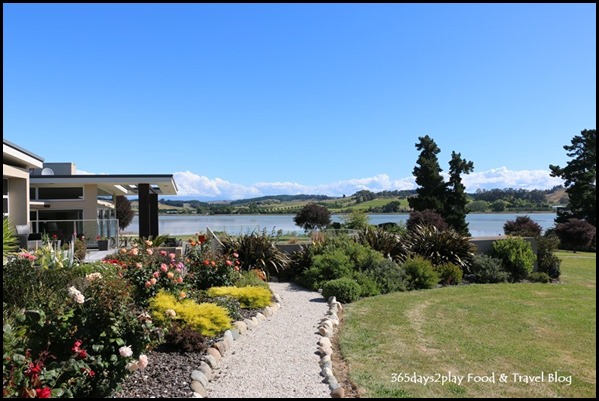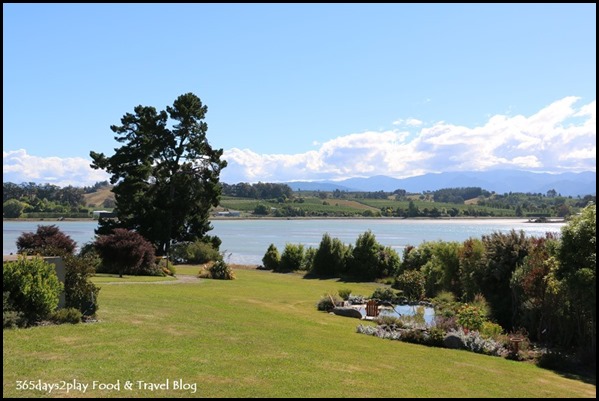 Look at the gorgeous views. Almyra Waterfront Lodge has kayaks available for complimentary use on the estuary, but you have to check with them in advance regarding tides and usage.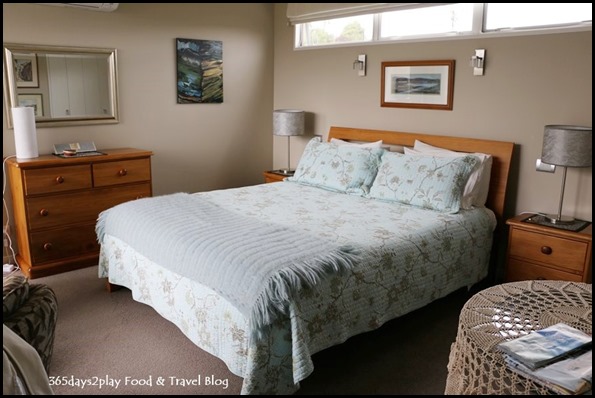 Here's our well-appointed Tasman Suite that we had the pleasure of staying in. It has a homely yet modern touch to it and everything looked immaculately clean.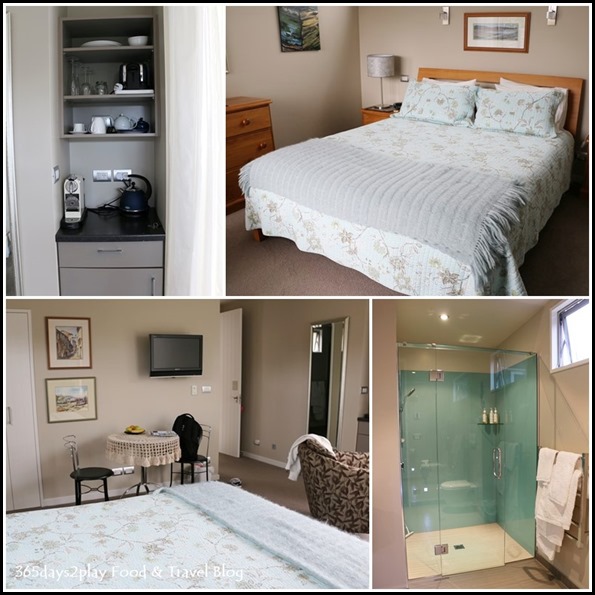 More pictures of the room. There's tea making facilities as well as a N'Espresso machine. There are a couple of pictures hanging on the wall, which I believe are painted by the owner. There's also a wall mounted TV, but who has time for TV when it's so nice outside?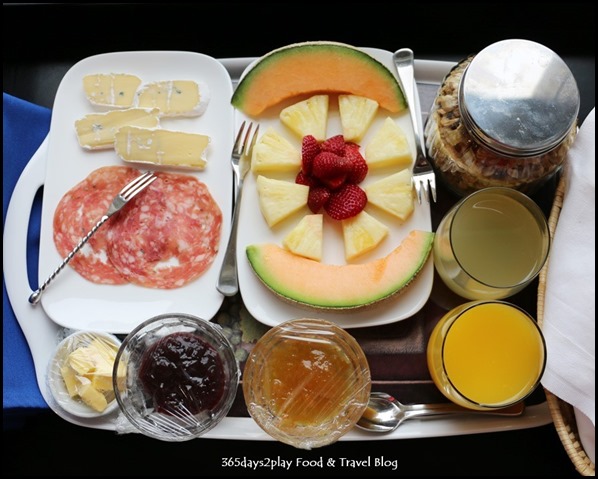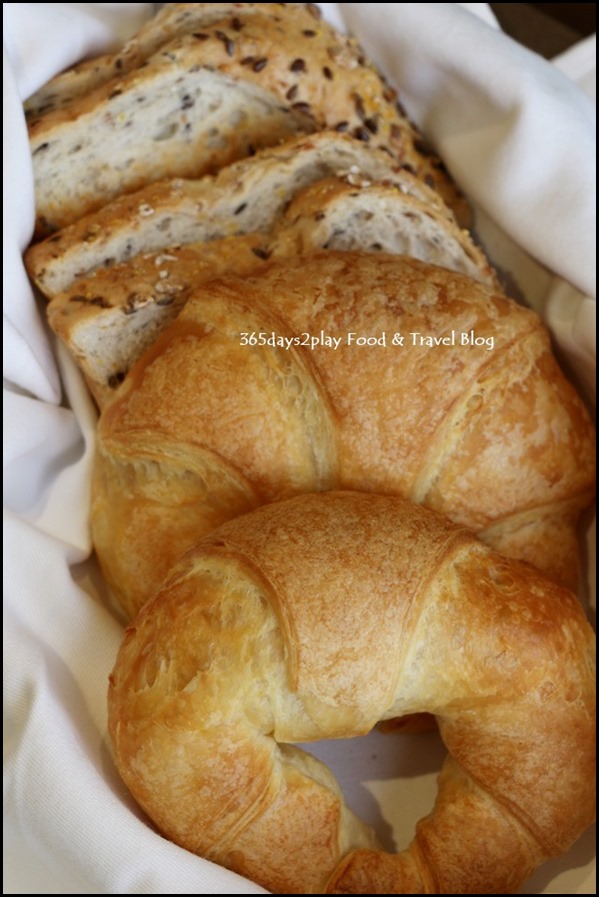 And of course, a very important aspect of any self-respecting B&B, and important to me too whenever I'm on my travels as it sets the mood for the day, is the breakfast! Look at this lovely spread prepared by Almyra Waterfront Lodge! There's freshly toasted bread and warm croissants, plus a generous serving of spreads, some cheeses and cold cuts. Muesli too to keep us going, and nicely cut fruits. And of course juices plus coffee from the N'espresso machine. What a great way to start the day don't you think? I have a bad habit of spending way too much time luxuriating over breakfast that I end up leaving the hotel at 11am!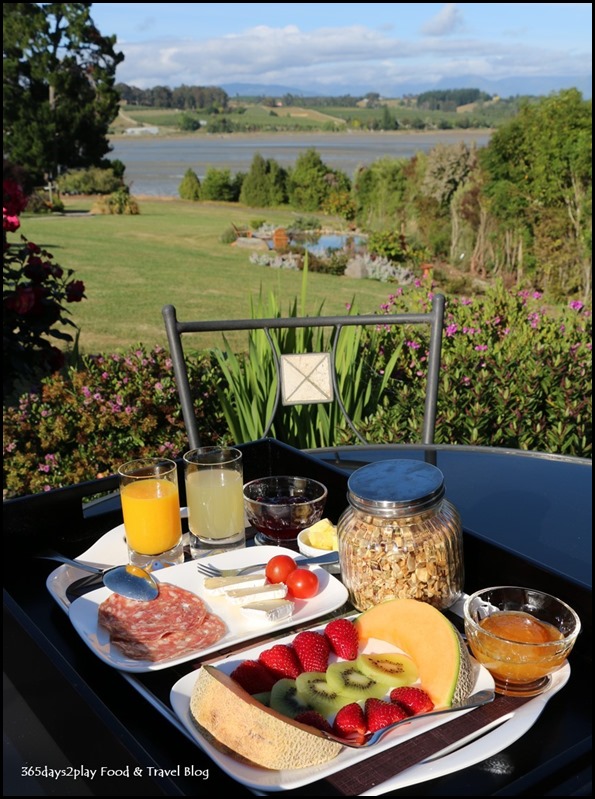 Took this picture directly outside our room where we have a little courtyard for us to have breakfast outside if we so wish to. It was a little chilly so the Partner refused. I took this picture in my pyjamas before scooting back inside to join him.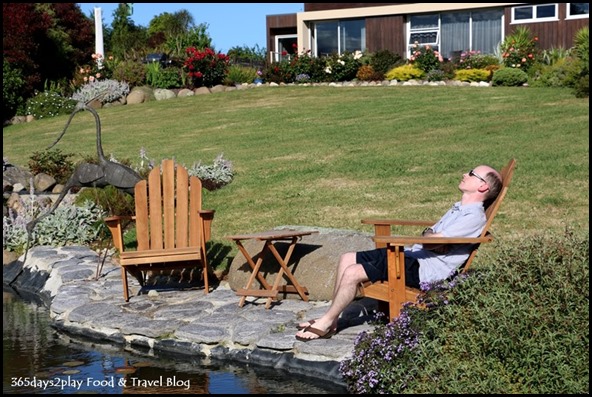 This picture sums up our holiday at Almyra Waterfront Lodge. Peaceful and relaxing!
Fiona and Ron Oliver, owners of Almyra are very friendly and will be able to give you good recommendations on what to do in the area as help you to make bookings for tours, as they did when we were there. I'll be sharing more on what I did around the area in the upcoming posts.
Click here to follow me on my travels through New Zealand.
---
Add me on Facebook, Instagram and Twitter if you want to be kept up to date with the latest happenings in the food and lifestyle scene in Singapore! 
---
Almyra Waterfront Lodge
193 Kina Peninsula Road, Kina Peninsula,
Tasman, Nelson, New Zealand 7173
Ph/Fax: +64 3 526 6840
Mobile: +64 21 232 6089
Email: stay@almyra.co.nz
http://www.almyrawaterfrontlodge.co.nz