From 9 to 22 March, Wan Hao Chinese Restaurant will be serving diners a scrumptious ensemble of dim sum creations, masterfully handcrafted by guest chefs Chow Shing Yip and Liu Wai Hung from JW Marriott Hotel Hong Kong.
Chef Chow has more than 30 years culinary experience, and prior to joining JW Marriott Hong Kong in 2011, Chef Chow was with the oldest and most famous Cantonese restaurant in Japan — the Heichinrou Restaurant, creating one of the finest Dim Sum cuisine. In 2007, Chef Chow was the top Dim Sum chef in The China Club, which was recognized as "World's Top 10 Power Dining Spots 2007″ by Forbes.com.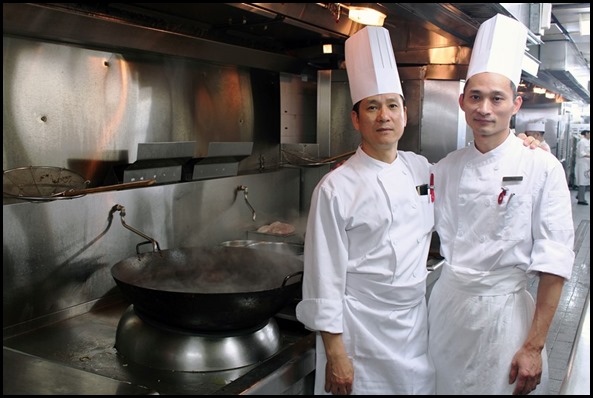 With more than 15 years' culinary experience, Chef Liu had worked in numerous renowned restaurants including Fook Lum Restaurant, Marco Polo Hong Kong Hotel and China Club. Chef Liu believes in mastering the art of Dim Sum making, and is constantly straddling the line between sticking to classic Cantonese cooking and coming up with novel, innovative creations to satisfy the discerning demands of diners.
Here are some of the delightful and exquisite morsels of dim sum that will be served up until 22 March 2015. Make your reservations for dim sum quickly before seats run out!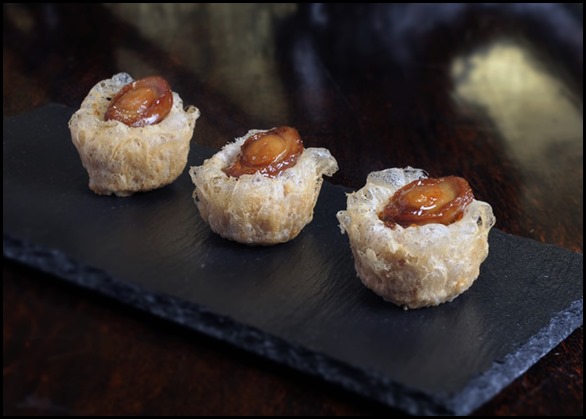 Abalone and Taro Puff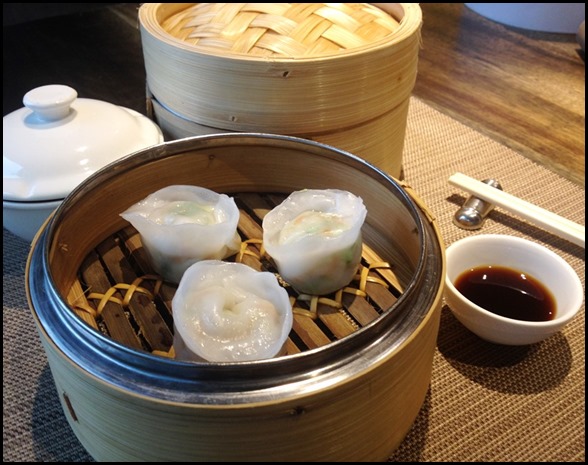 Steamed Scallop with Fungus and Vegetable Dumplings
This tasted very nice, although it would have been more apt to call this a prawn dumpling as the scallops were small and more of an accompaniment.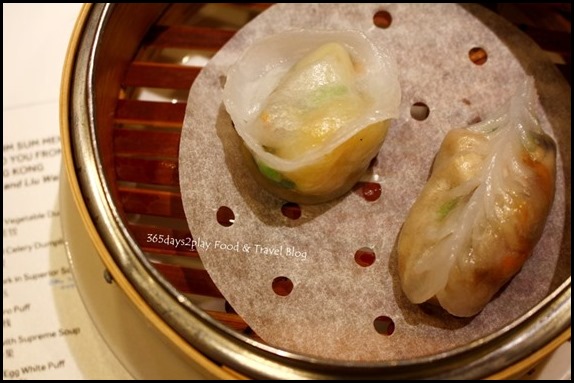 Steamed Wild Mushroom and Celery Dumplings (one on the right)
Vegetable dumplings such as these are a particular favourite of mine. Love the blend of savoury sauteed vegetables.
Steamed Crab Roe Xiao Long Bao
Wan Hao's version of xiao long bao boasts a generous amount of broth in the bao. One word of advice, don't spill!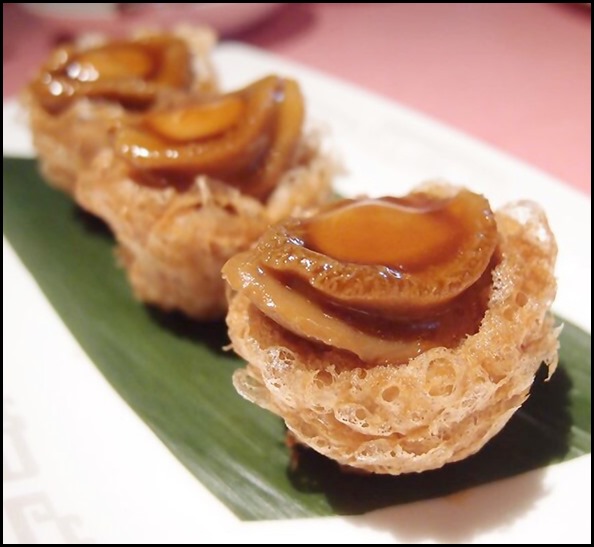 Abalone and Taro Puff
A dish of humble origins but jazzed up with an eye-catching piece of abalone. This was melt in the mouth crisp, yielding to a smooth taro texture within.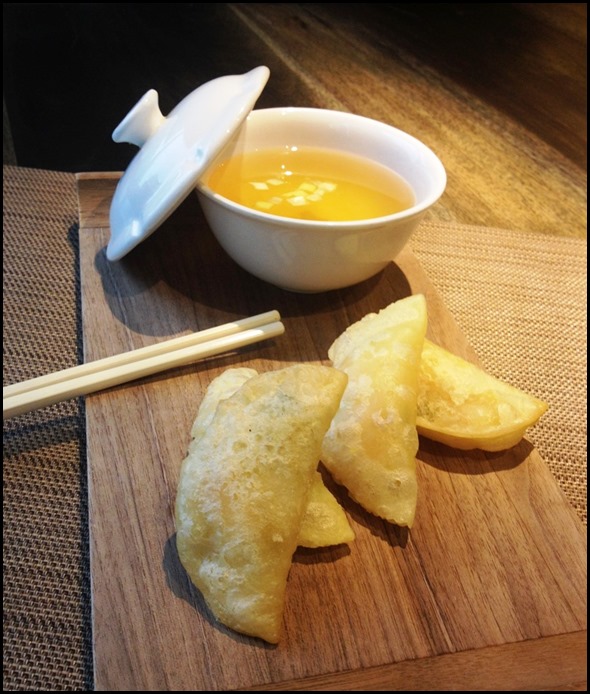 Crispy Shrimp Dumplings served with Supreme Soup
One of the few places that serves this dish in Singapore (the other being Raffles Hotel Royal China), you would think it weird to dip a deep fried dumpling into clear broth, but it seriously works!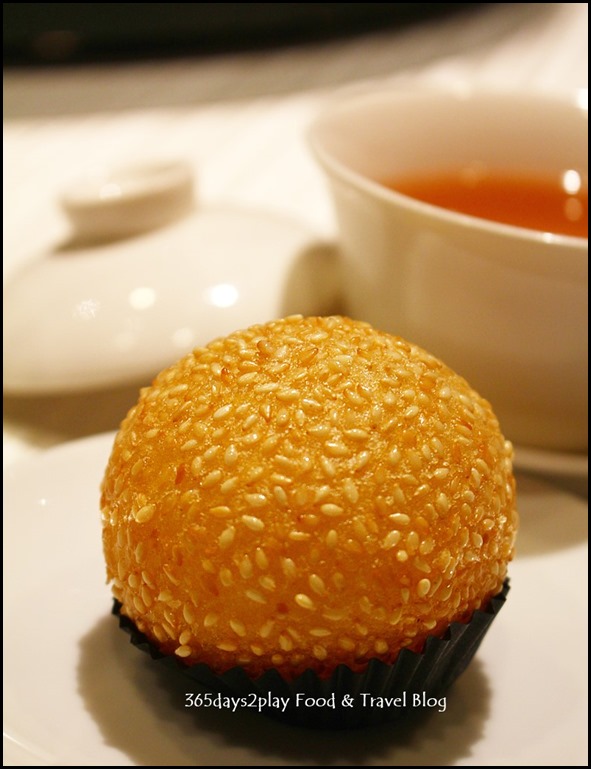 Crispy Sesame Sticky Rice Flour Ball
Fried perfectly until golden brown so it is both crisp yet chewy from the glutinous rice flour, good for people who don't want full on sweetness.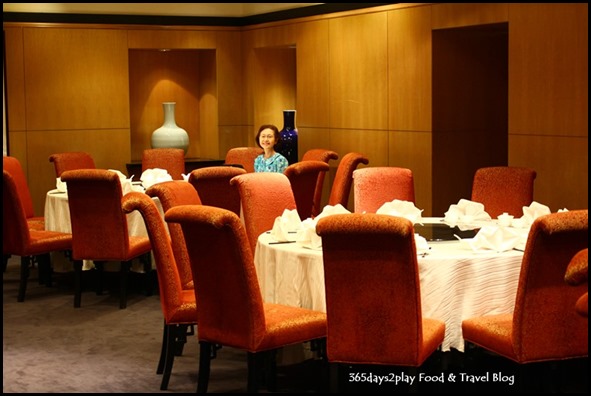 Wan Hao Chinese Restaurant and its Hong Kong Dim Sum Feast presents the perfect place to host your business associates for a smart yet casual luncheon, bond with your family or simply to enjoy a breather with colleagues over a hearty lunch.
---
Add me on Facebook, Instagram and Twitter if you want to be kept up to date with the latest happenings in the food and lifestyle scene in Singapore!
Read about other restaurants at Marriott Hotel
---
Wan Hao Chinese Restaurant
Singapore Marriott Hotel
320 Orchard Road
Singapore, 238865 Singapore
http://www.singaporemarriott.com/dining/
Lunch : 11.00am to 3.00pm
Dinner (Sundays to Thursdays) : 6.00pm to 10.00pm
Dinner (Fridays & Saturdays) : 6.00pm to 11.00pm
Tel : (65) 6831 4605
***Hong Kong Dim Sum Feast at Wan Hao Chinese Restaurant
9 to 22 March 2015 | 11.00am — 3.00pm***
Photo credit : Photos without "365days2play" watermark are courtesy of Marriott Hotel.