Stumbled upon this newish cafe Hyde and Co at North Bridge Road (opposite Kampong Glam) and instantly loved the place. I like the contemporary and stylish decor which reminds me of cosmopolitan cities like London and New York, none of the retro stuff anymore if you please. The other great thing about Hyde and Co is that they serve English Afternoon tea! Well it's not exactly the full range, merely tea served in quaint pots and cups plus scones. But precious few cafes do this, so for now, Hyde and Co is high up on my list of must re-visit again cafes!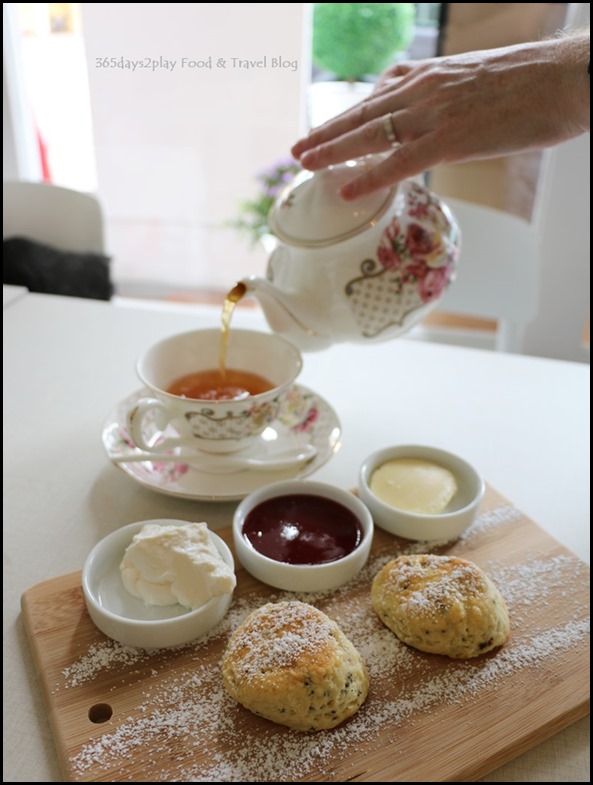 Cup of tea to go along with the Earl Grey scones, madame?
Everyone who knows me knows I love all things British, and so it goes for afternoon tea too. It isn't the most authentic though, as Chantilly cream is served instead of the quintessential accompaniment to scones, clotted cream. For $13.50, you get 2 Earl Grey Scones, Chantilly cream, a pat of butter and home-made strawberry compote. The strawberry compote was really delicious, just enough sweetness, with a slight tartness to enliven the taste buds.
I topped up an additional $3 to the set so that I could get Lapsang Souchong tea instead of the teas from the normal range.
Hyde and Co also does brunch, lunch and dinner. I ordered the Eggs and Toast for $8.90 and topped up $3 for the smoked salmon. Would have liked the toast to be toasted to a crispy texture, and perhaps more of it? What was served was just warm bread. Still enjoyed the meal though, true to its description on the menu, the scrambled eggs were soft, creamy and really delicious. Smoked salmon was not really necessary in the end, as the 1 piece of toast was just about enough to go with the eggs.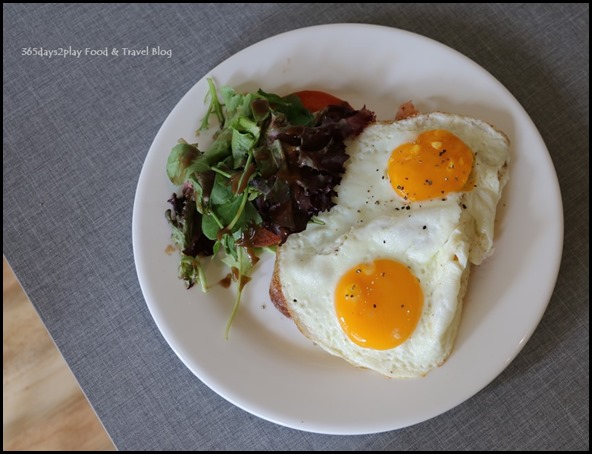 Lady Hyde $14.90
I was wondering if I should order the Lady Hyde, which is basically Pain de Mie with melted cheese, baked ham, and eggs on top, but the thought of creamy scrambled eggs won me over.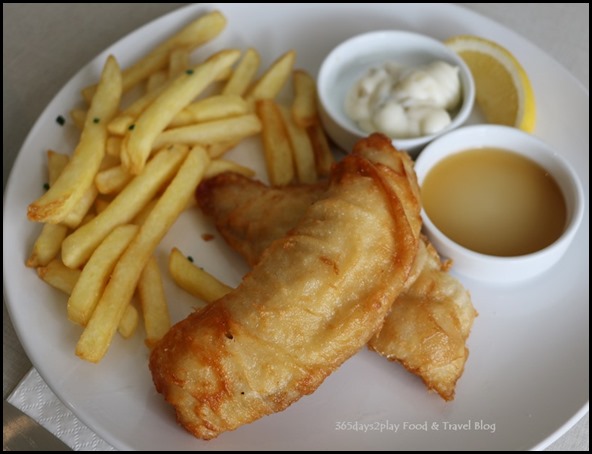 Beer Battered Snapper $13.90
The Partner ordered the beer battered snapper, which is basically fish and chips served with tartare sauce and vinegar on the side. Fish had good flavour and was moist and flaky. Despite the picture, the batter was actually quite crispy and not oily.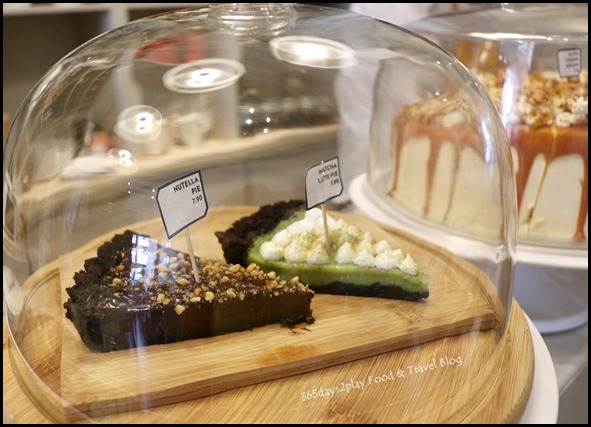 We were too stuffed with brunch and the afternoon tea set so we didn't go for any desserts. Must make a mental note to return for the NUTELLA PIE! It looks SO GOOOOD.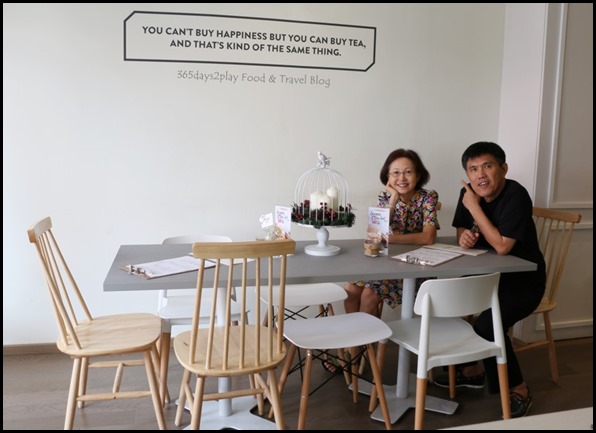 You can't buy happiness but you can buy tea, and that's kind of the same thing….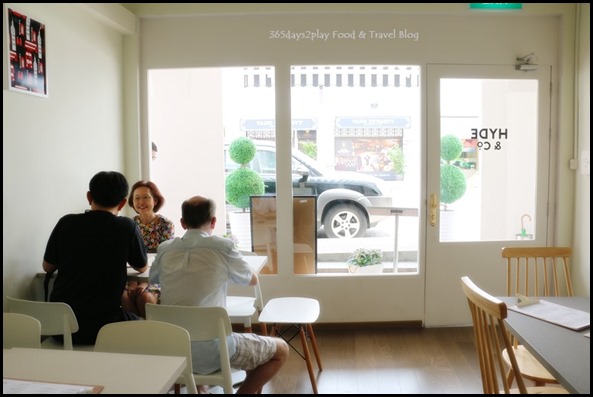 ---
Add me on Facebook, Instagram and Twitter if you want to be kept up to date with the latest happenings in the food and lifestyle scene in Singapore!
List of other Cafes in Singapore to visit
---
Hyde and Co
785 North Bridge Road
Tel : 9369 4369