Today I had a quick preview of Shangri-La Hotel's latest dining addition, the Waterfall Cafe. It's at the ground floor, just next to the famed swimming pool, and occupies the area that was once taken up by function rooms. I really love the breezy looking decor of the restaurant. The use of natural tones complements the open-plan concept of Waterfall Cafe very well.
The cafe serves Mediterranean cuisine and provide a semi buffet counter should you so wish to complement your main courses. I'd already had afternoon tea at the Rose Verandah, but I plan to be back to visit Waterfall Cafe! Meanwhile, enjoy the pictures!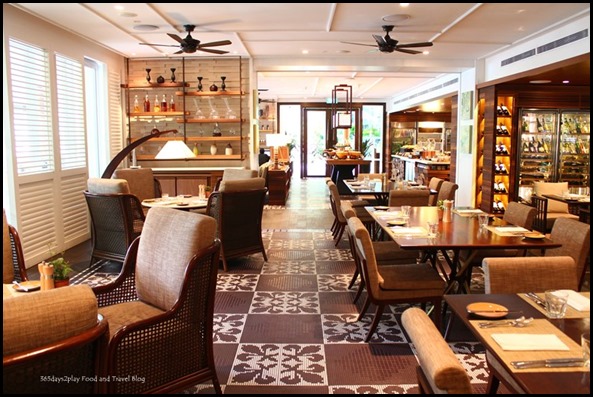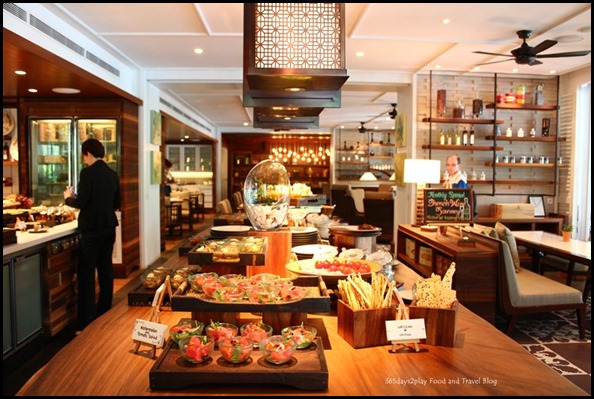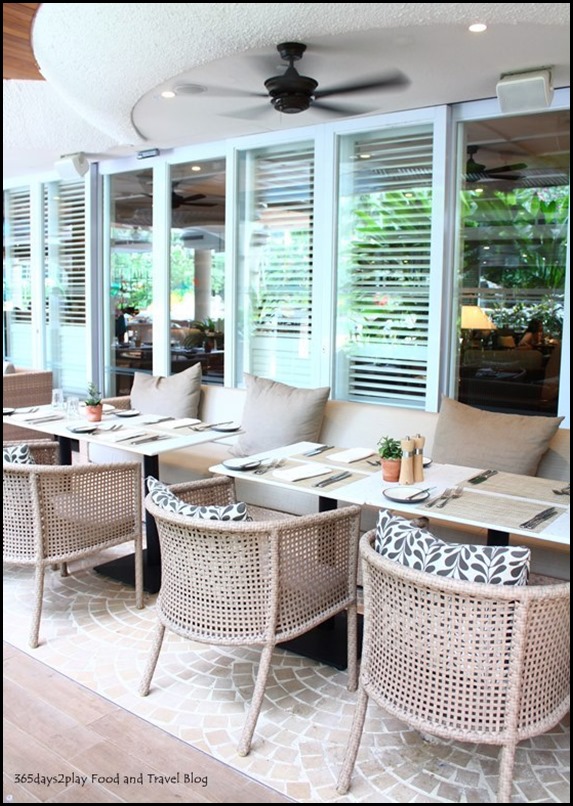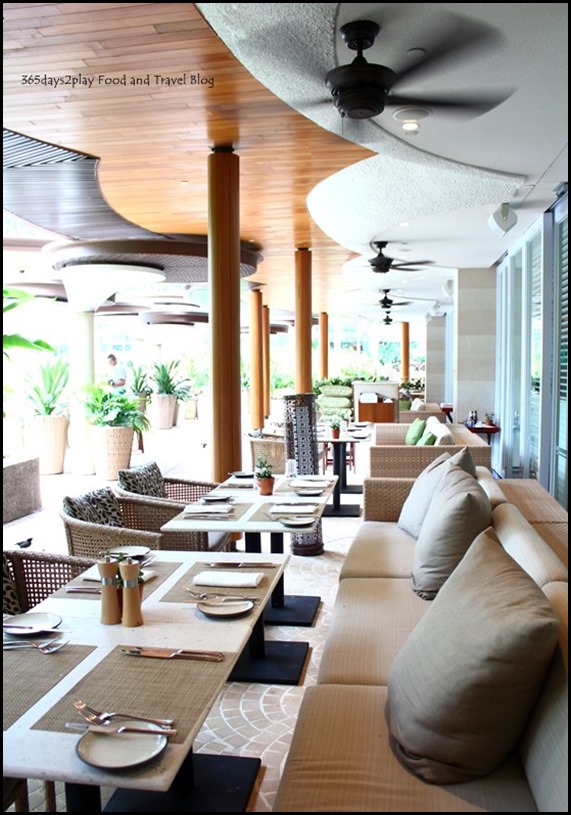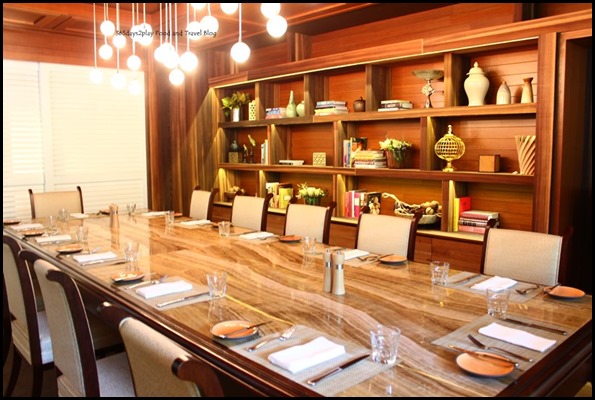 This is Waterfall Cafe's private dining area, which you can have for a guaranteed spending of about $4000. Behind those white doors is a small kitchen. It seems cooking demonstration events can be held here as well.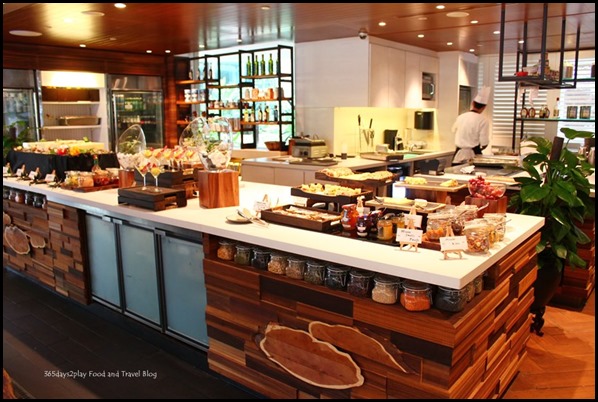 The semi-buffet counter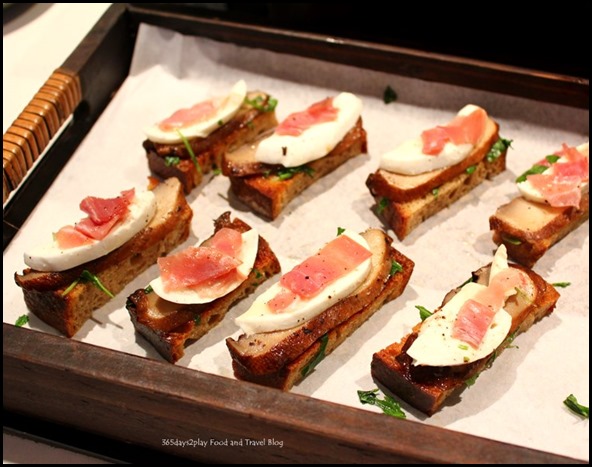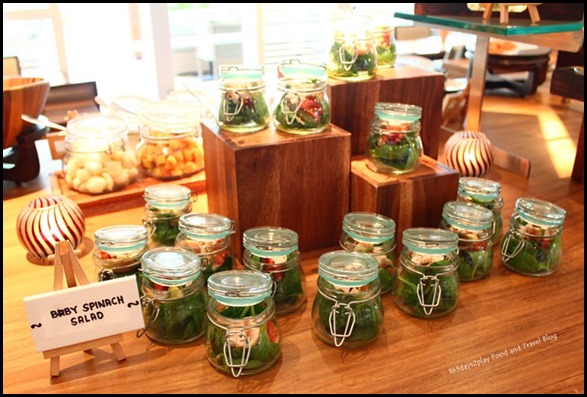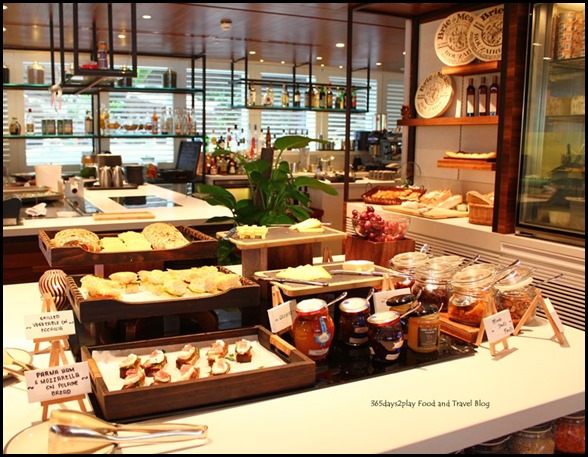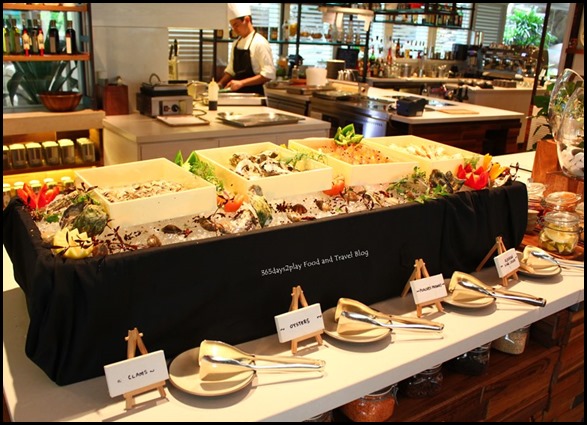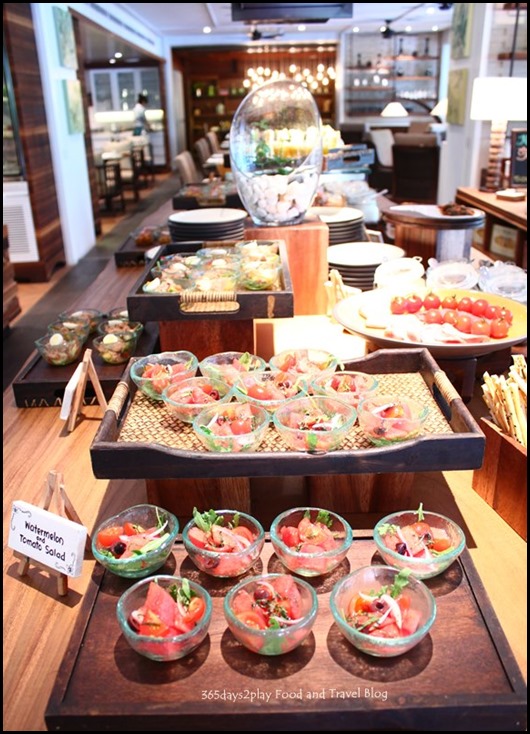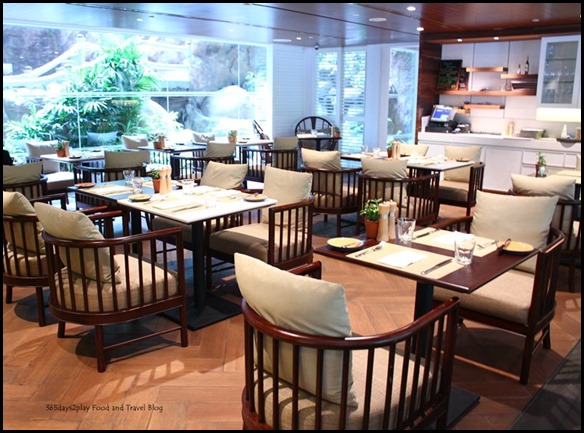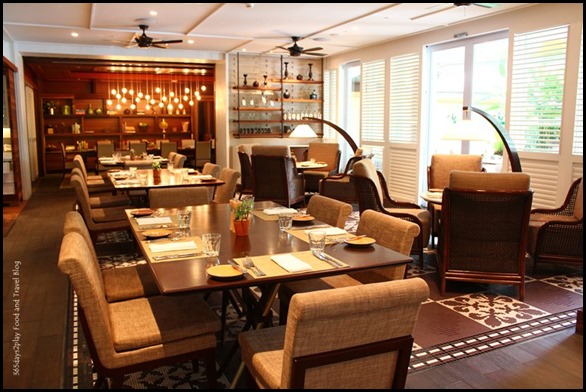 ~~~~~~~~~~
Click here for other hotel dining options.
Add me on Facebook, Instagram and Twitter if you want to be kept up to date with the latest happenings in the food and lifestyle scene in Singapore!
~~~~~~~~~~
Shangri-La Hotel Singapore
22 Orange Grove Road, 258350, Singapore
Tel : (65) 6737 3644
Fax : (65) 6737 3257
Email : Email This Hotel
http://www.shangri-la.com/singapore/shangrila/dining/restaurants/waterfall-cafe/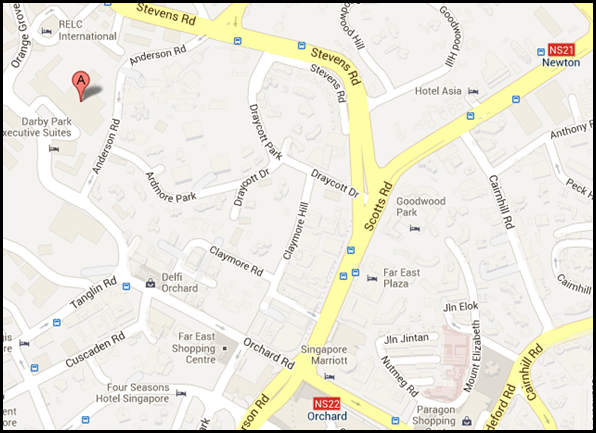 "A" marks the spot where Shangri-La Hotel is located.