Everyone loves seafood, but did you know that not all seafood are equal? W Singapore and Celebrity Chef Peter Kuruvita have teamed up to showcase to you a dazzling seafood buffet that sources its seafood from sustainable sources, in a way that preserves the well-being of the ocean. People need to eat and pick the right catch so that future generations will still have the chance to enjoy the same joys.
The restaurant Kitchen Table features six live cooking stations for you to experience an extensive range of seafood served with a Sri Lankan flair to showcase Peter Kuruvita's heritage. Savour specially curated dishes such as the majestic Ambul Thial of Kingfish to King Tiger Prawn Tortellini, Modern Prawn Kottu, Modern Wattalapaan, Vegetarian Pumpkin Curry with Brinjal Roti and Sri Lankan Snapper Curry.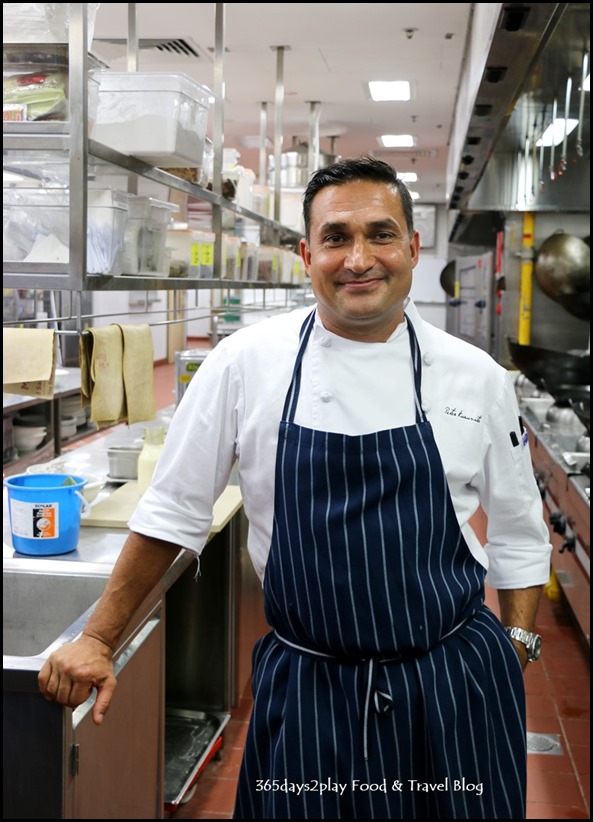 If Peter Kuruvita looks familiar, it's because he has appeared on "My Sri Lanka by Peter Kuruvita". He's also a well-known chef in Australia, having run the award-winning Flying Fish Restaurant & Bar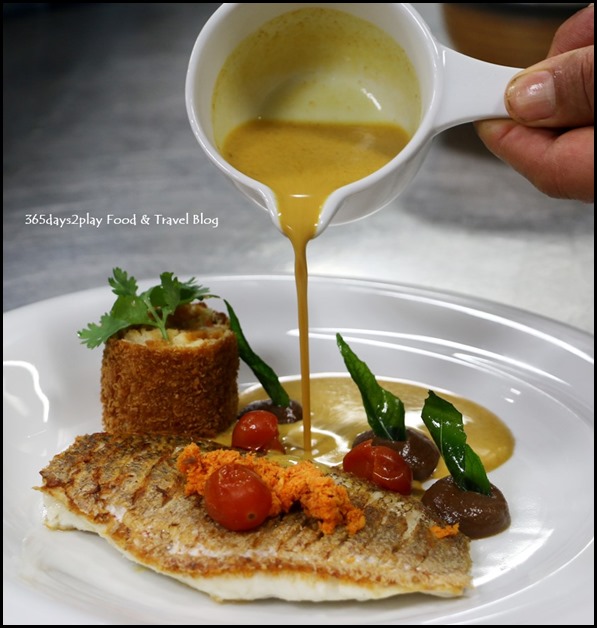 We had a quick cooking lesson prior to the start of the buffet where Peter demonstrated how to prepare the simple yet delicious snapper curry.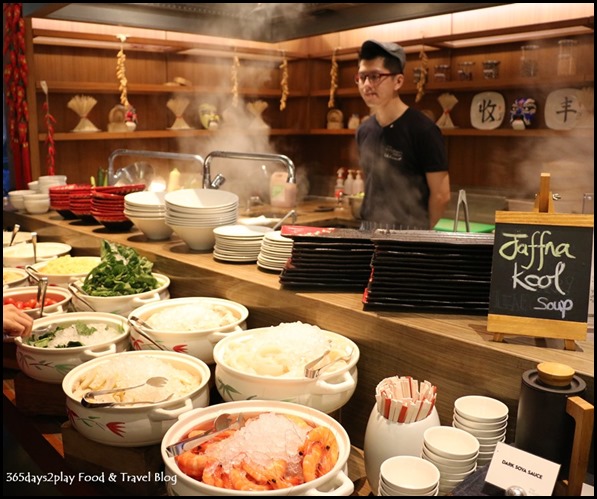 This is the Jaffna Kool soup, which is a light seafood broth hailing from the Jaffna region in Sri Lanka.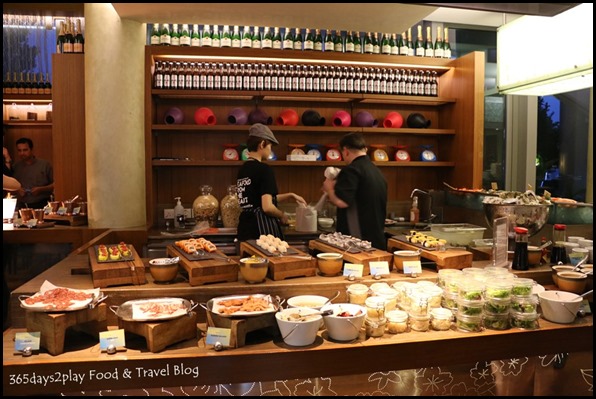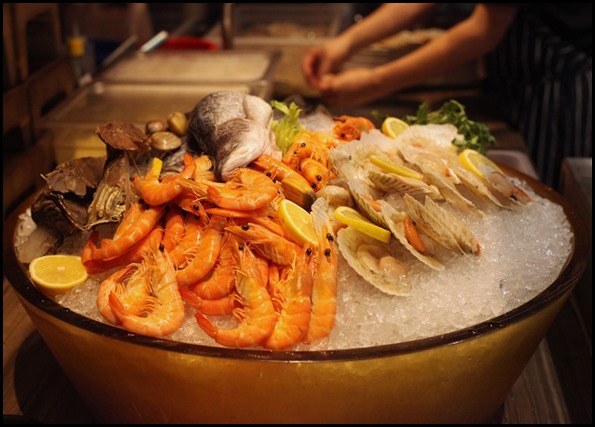 Seafood and sashimi counter
Ginger Chilli Shallot Crab from the hot counter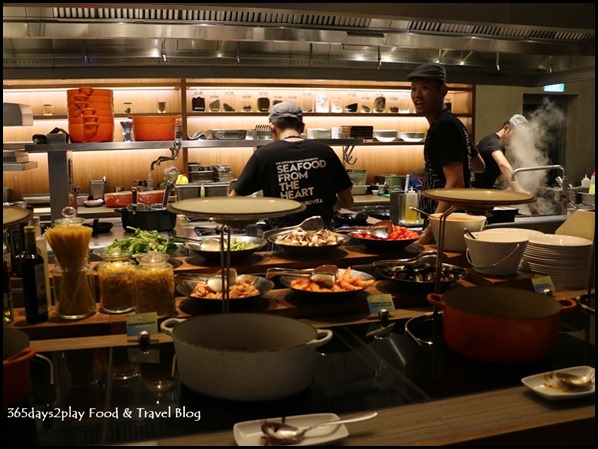 A lot of the dishes are prepared only upon your order.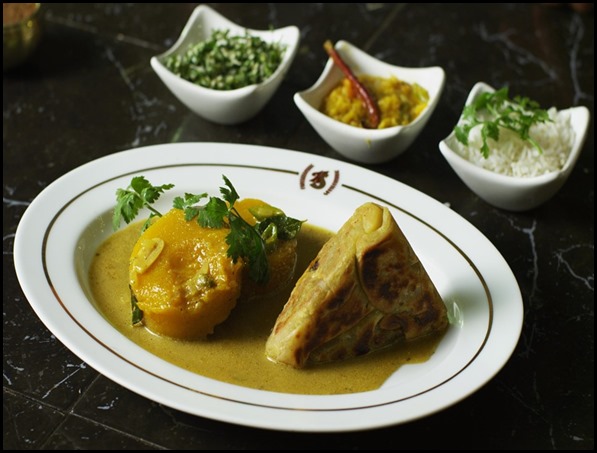 Vegetarian Pumpkin Curry with Brinjal Roti
There is even a specialised station with spicy Sri Lankan favourites, which is always a treat for me as not all buffets boast a South Asian station.
---
Add me on Facebook, Instagram and Twitter if you want to be kept up to date with the latest happenings in the food and lifestyle scene in Singapore!
---
The Kitchen Table
W Singapore — Sentosa Cove
21 Ocean Way, Singapore 098374
Hours : 6pm — 11.30pm
Price $85 ++ (Additional SGD28++ per person for two hours free flow of beer)
Reservations : +65 6808 7268 / thekitchentable.singapore@whotels.com