I partook in my cousin's wedding over the weekend at Min Jiang Restaurant. It was a lovely wedding. The atmosphere was relaxed and the food was very good. Most importantly, my cousin was a smiling bride all the way without a hint of stress etched on her forehead. The bride and groom stayed in the restaurant the whole time. Not only did they have time to mingle with the guests, they had time to eat too! In my opinion, this is how weddings should be like. For my own wedding, I intend to have time to savour all the food (that I painstakingly chose) and mingle with all the guests!
Scroll down to see photos of the sumptuous banquet we were served at Min Jiang.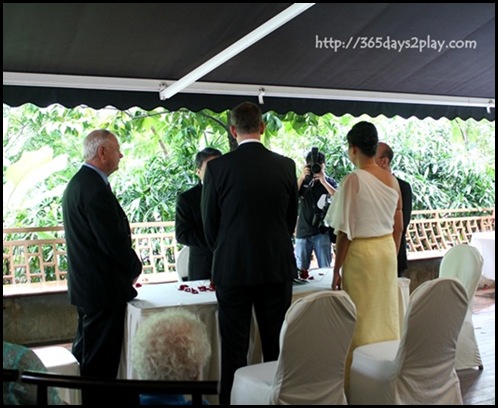 Solemnization Ceremony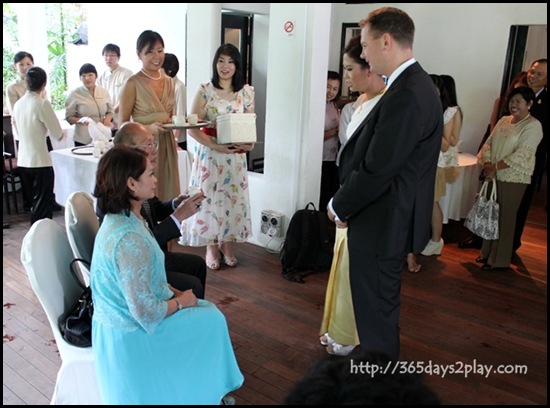 Tea Drinking Ceremony — These were done on the 1st floor, with the banquet being held on the 2nd floor.
Floral table decorations. Love the red rose petals.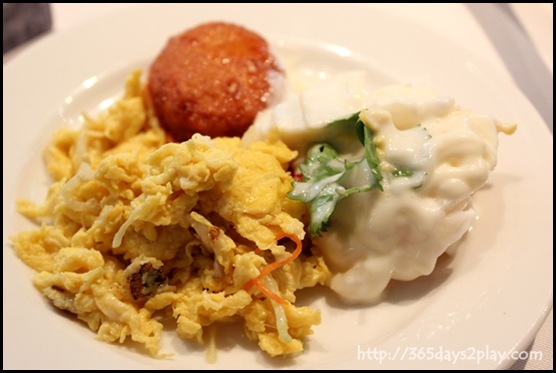 Combination of Lobster Salad with Duo Flavors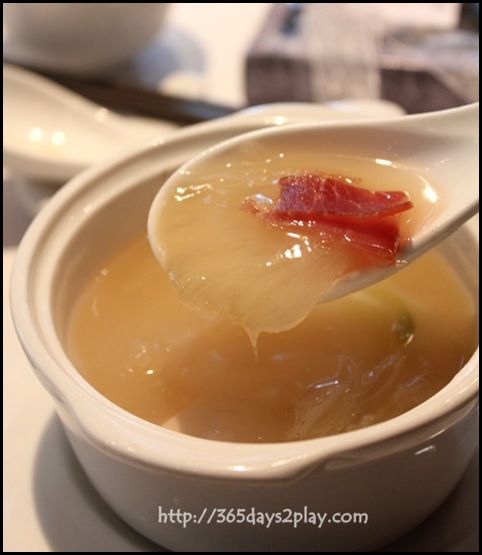 Double Boiled Superior Shark's Fin in Supreme Chicken Consomme
One of the best Shark's Fin soup I have eaten in a long time! It shouldn't even be called a consomme because it was thick with collagen. The amount of shark's fin served in the soup was extremely generous. Here you see me scooping 1 portion of fin out. There were several more portions in the soup. The Partner as usual abstained.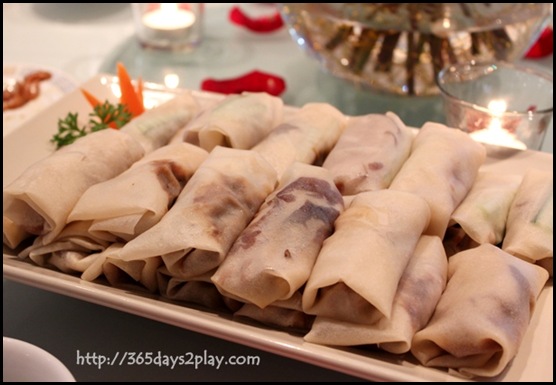 Min Jiang Legendary Wood Fired Beijing Duck served with Homemade Crepes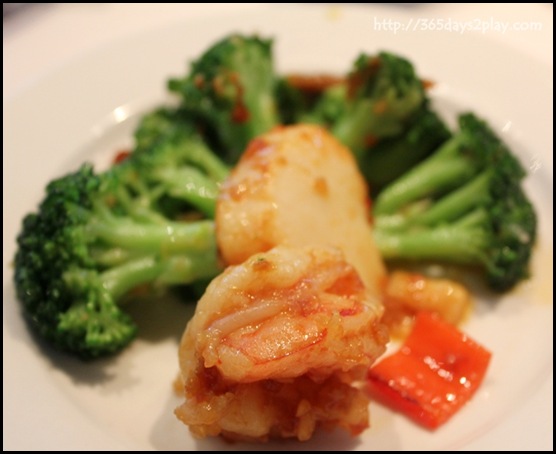 Stir fried prawns & scallops in XO Chilli Sauce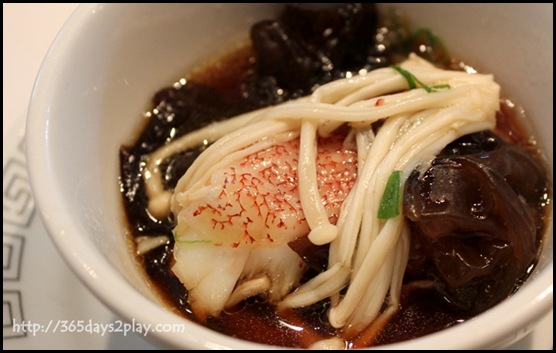 Steamed Red Garoupa with Golden Mushrooms and Black Fungus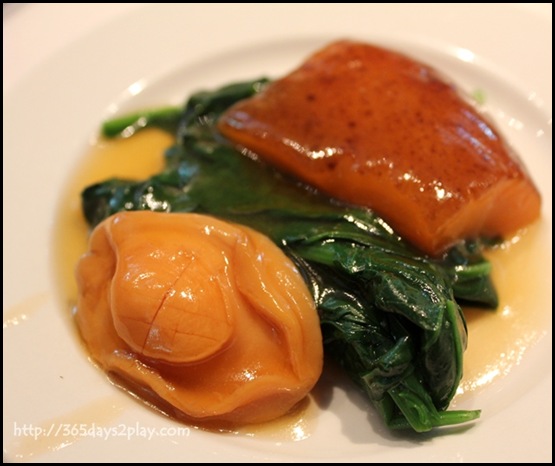 Braised 8 Head Abalone with Sea Cucumber and Seasonal Vegetables
Braised 'Mee Pok' Noodles with Shredded Duck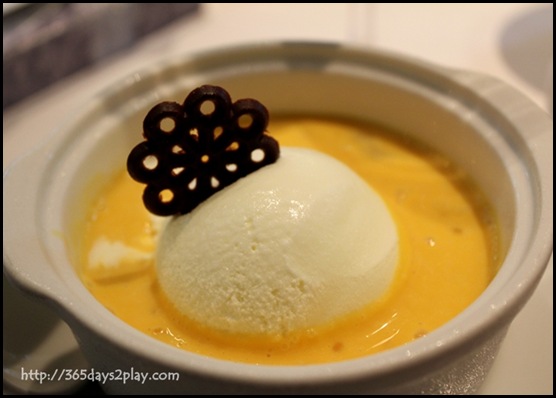 Chilled Cream of Fresh Mango and Sago Pomelo with Ice-cream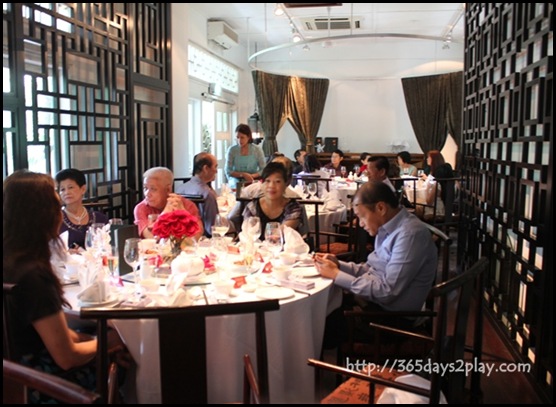 Second Floor
Min Jiang at One-North
No. 5 Rochester Park, Singapore 139216