Even if you're not a wine drinker, it's still a good idea to visit a vineyard restaurant at least once while you are in Margaret River, or any other wine region around the world for that matter. As I can't drink wine for the moment, it hadn't really crossed my mind to put a vineyard restaurant visit into our itinerary, but it was great that we eventually did get the chance to visit simply for the views of the sprawling vineyard grounds. It's one thing to walk through the vineyards (which itself is a lovely thing to do), but there's a different experience to be had sitting and enjoying the views from a slight distance.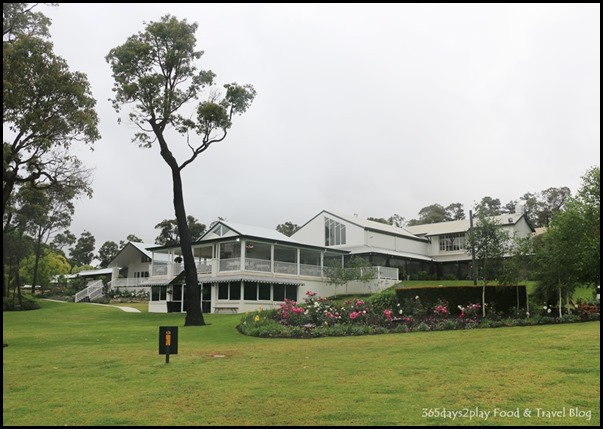 Aravina Estate is popular as a wedding location and we bumped into a wedding entourage when we were there on a Friday afternoon. Sorry no blue sky picture for you since it had rained earlier in the day. Can you believe it, for the 5 days that we were in Margaret River, it had to rain on the day that we were going out to sea? So glad to have this beautiful lunch to look forward to.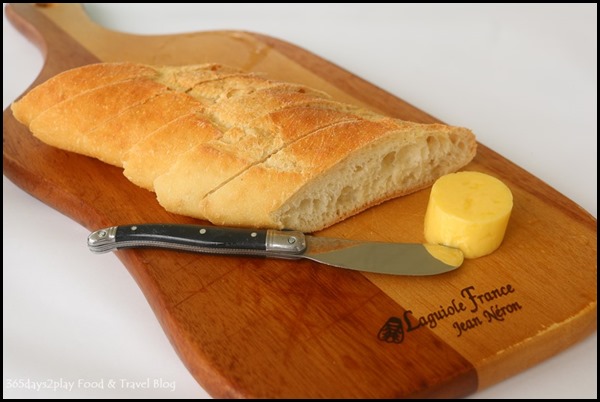 Warm crusty bread and French butter to perk me up and forget about my soggy shoes.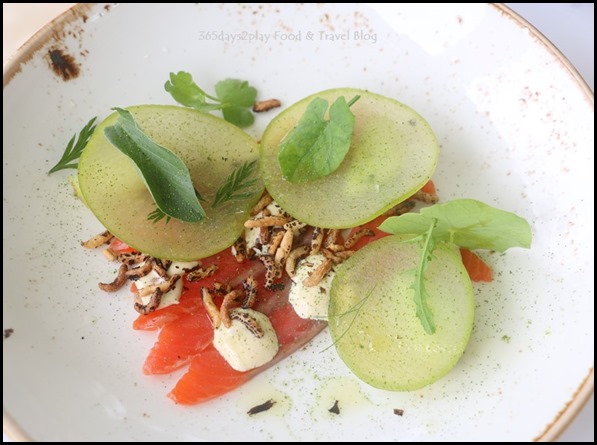 Citrus cured ocean trout, oyster cream, apple, burnt cucumber, celery
As you can see, all the dishes are beautifully plated and well curated, with ingredients sourced locally as far as possible. Loved this deep pink ocean trout, the slivers disappeared far too quickly! Didn't detect any citrus taste but I did notice that the trout was not as salty as when smoked cured. The sliced apples and puffed grains help to add a little crunch.