Ever since the reopening of The Ship Restaurant & Bar at Shaw Centre, I have gone back not less than 3 times for lunch there. Years ago, before my blogging days, the Partner and I would frequent The Ship for dinner after work just because we loved the old school atmosphere there, and the food was pretty affordable. We'd be sure to get a nice booth table too as there were plenty to spare. We'd always order steaks.
So I was glad when The Ship finally reopened after Shaw Centre's renovation. Even though they opened a second outlet at NEX, it didn't strike me to go there (Serangoon not being too convenient for us either) as there wasn't the same nostalgic feel to it. The revamped The Ship now looks more modern and spruced up, largely thanks to the glass windows running across the entire length of the restaurant. They don't have as many booth seats as before I think. It's hard to snag one now especially during lunch time.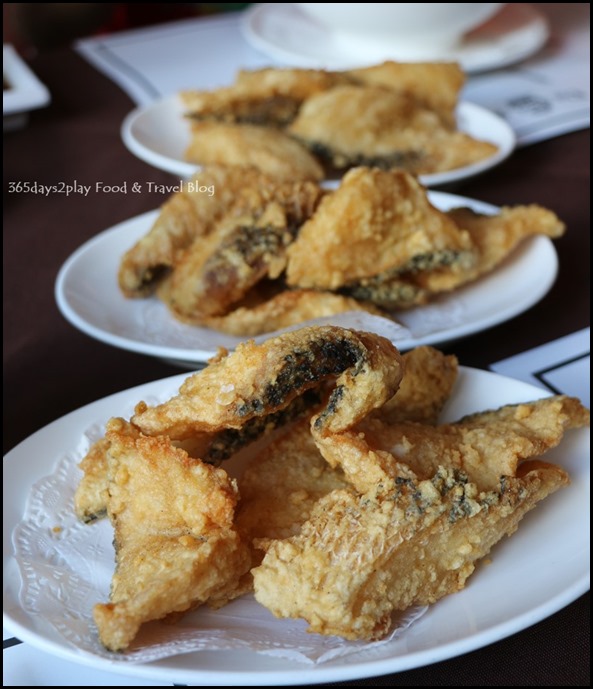 The crispy slices of fried snakehead fish fillets are served on the side so they don't become soggy in the soup
I had no idea that The Ship was famous for its Fish Soup Noodles. Most of the items on the menu are Western dishes. But guess what, half the people dining at The Ship order the famous fish soup noodles, and so have I for the 3 occasions that I've been back.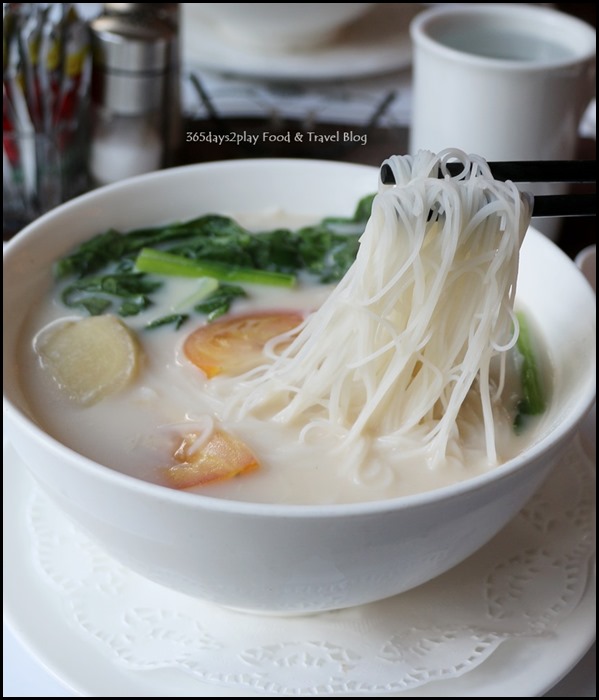 Thin bee hoon noodles