I love it when I am able to find restaurants helmed by passionate chefs and Italian restaurant Pepenero was one such gem I discovered. Born in Rome, Chef Daniel Singleton serves up classic Italian dishes with Roman flavours (as opposed to say Tuscan or Neapolitan). As I have never been to Italy, my unrefined palate isn't able to detect the nuances of Tuscan vs Roman, but for those of you who have the skill or yearn for traditional Roman Italian dishes in Singapore, Pepenero is the place to go. Be sure to tell the wait staff up front that you want the full unadulterated version!
I'll start off by blogging about the desserts because the desserts served at Pepereno are just so pretty and delicious!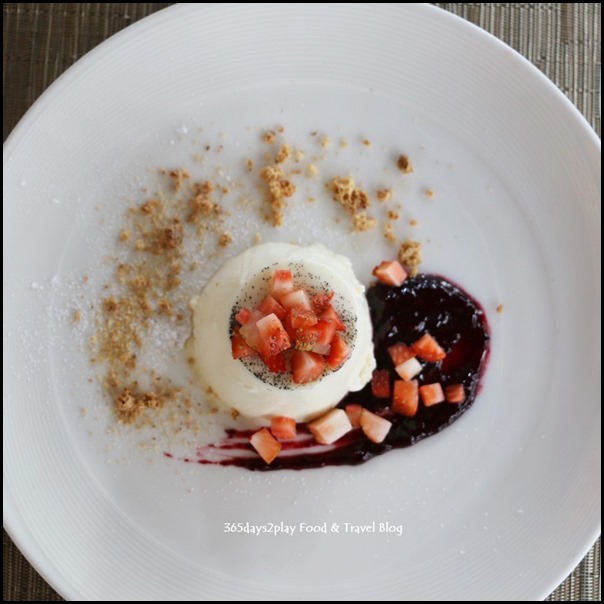 Traditional pannacotta with mix berry $12
It was a choice between the molten chocolate lava cake or the Pannacotta and in the end I ordered the Pannacotta because I wanted something creamy tasting. Pepenero's version is pretty mild, I wouldn't mind something sweeter and creamier tasting, but I loved the softness and wobble as the spoon sliced through the dessert.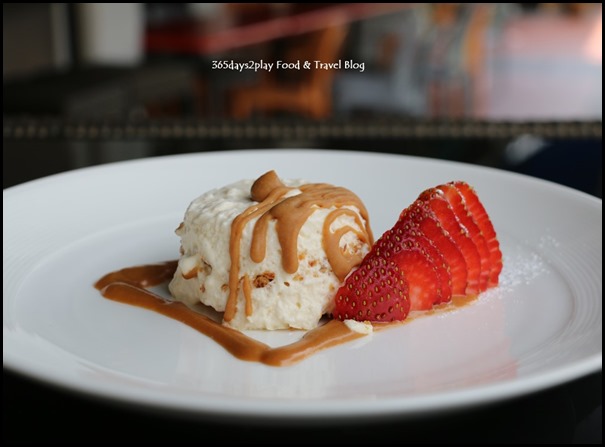 Semifreddo (Frozen zabaglione souffle served with amaretto sauce) $14
The Partner had the Semifreddo, which is kind of like an ice cream cake. This ice cream cake packed a punch thanks to the generous dose of alcohol in the amaretto sauce.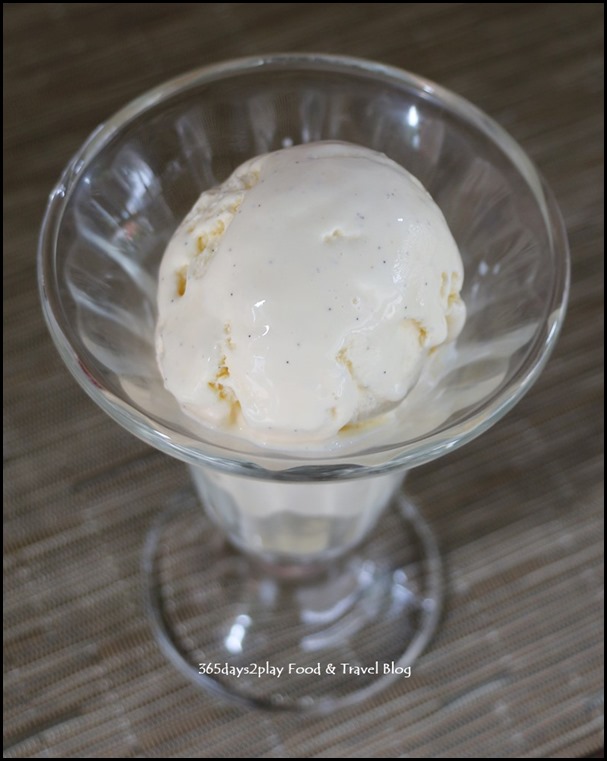 We both loved this homemade vanilla ice cream. We hadn't ordered this originally, but the chef told us that we simply had to try it, and he was right. One of the creamiest, most vanilla tasting vanilla ice creams I have eaten! He should make tons of this and sell it by the box!