[Media Invite]
These days with so many F&B restaurants sprouting up just about every other day, it's not enough to simply serve decent food. Each F&B needs to boast its own unique selling point to entice customers to give it a try, and to keep them coming back. This is probably even more pertinent for buffets, where it costs a pretty penny to enjoy one, so people tend to be even more discerning.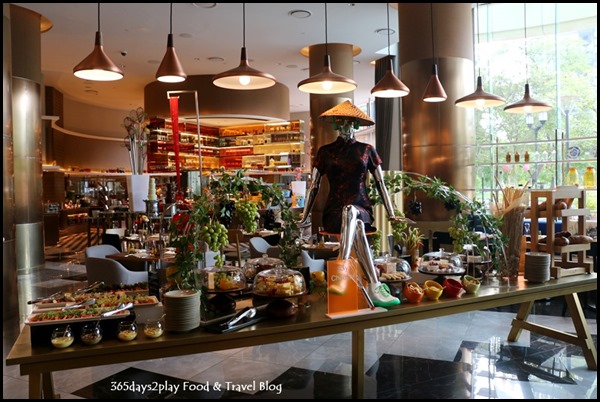 I think Grand Copthorne Waterfront Hotel's Borderless Sunday Brunch might have just hit on a winning formula via these 4 areas. Btw they call it borderless because you get to experience 3 different F&B outlets in 1 buffet, ie
Food Capital buffet restaurant — a buffet only restaurant on other days
Grissini Italian Grill Restaurant — specialising in antipasti and hearty Italian favourites, not forgetting the Josper Grill meats
Tempo Bar — signature cocktails
1. Free flow Foie Gras and Wagyu Beef
Yes I kid you not. The rest of the buffet offerings is not as extensive as the name suggests, but then again, do you need an extensive buffet spread if you already have foie gras and wagyu beef in unlimited quantities????
2. Grilled meats from Josper Oven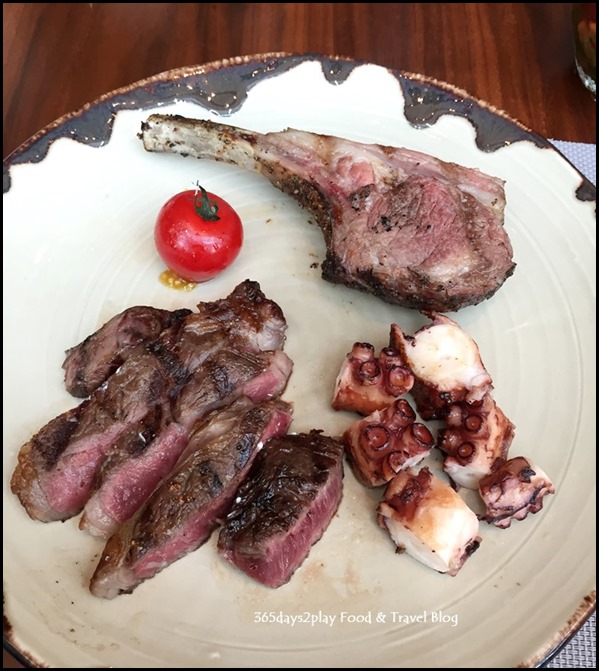 Speaking of the Josper Oven, that itself is another reason to check out Grand Copthorne's buffet. The Josper Grill to chefs is like a Ferrari to car lovers. The Josper oven combines an oven and grill in one and is fired by charcoal and flavoured wood to bring out the aroma and texture of the ingredients.
3. Delicious Anti-Pasti and Pasta
All good and expensive stuff, if you know what I mean. Seldom do I see Parma ham and rock melon being served at buffets together, and you know several of these would cost you at least $20 if via the ala carte menu. Asparagus and artichoke, tasty and good for health.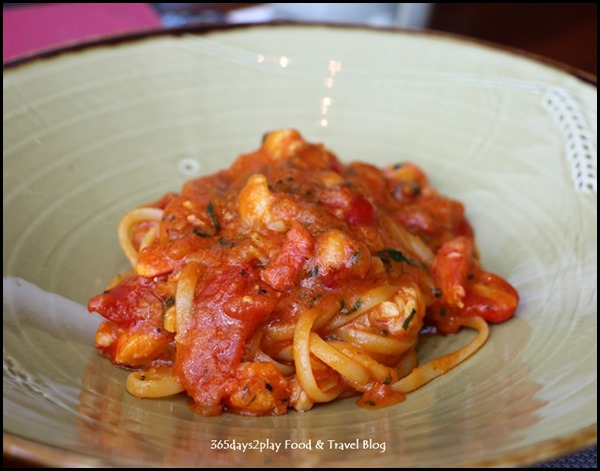 This Boston lobster pasta was one of the 3 pastas for the day. It's cooked to order, and I almost didn't order it because I tend to favour creamy pastas more than tomato based ones. But boy was it good, so rich in flavour and chock full of lobster. One of the best pastas I have eaten actually, let alone one from a buffet spread.
4. Kid-friendly / Activities to keep the kids occupied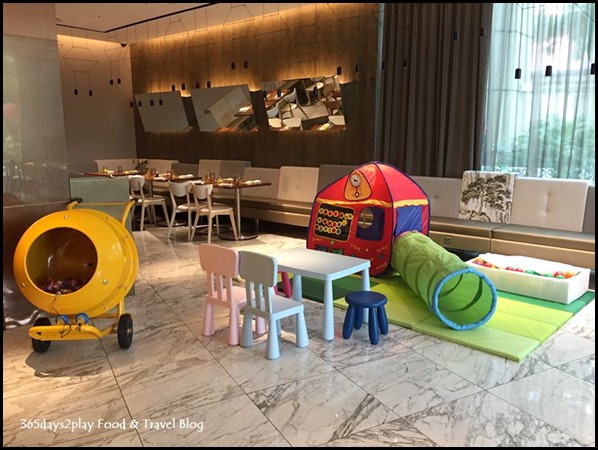 There's a small kids area to keep the active kiddos occupied, and a barrel in which to scoop sweets out from. Yes I'd be impressed to if I were a kid. Oh and there's things like balloon sculpting or face painting depending on which week it is.
Scroll down for more photos of the buffet!
The rest of the buffet spread is more standard fare, similar to other hotel buffets, with hits and misses. If you ask me, I'd spend my time on the Josper oven grilled meats, foie gras, pasta, sashimi and seafood. Oh I didn't manage to try the cheese section, but my dining companion was happy with the selection.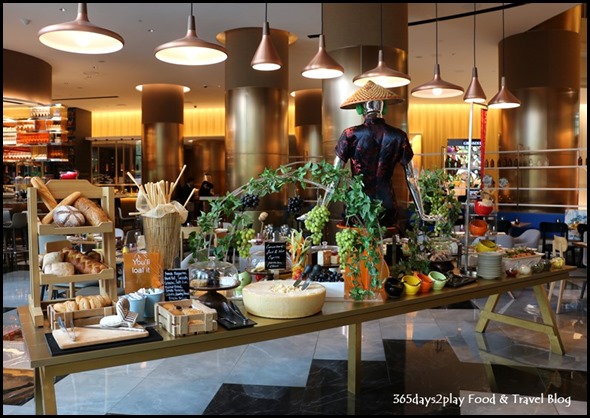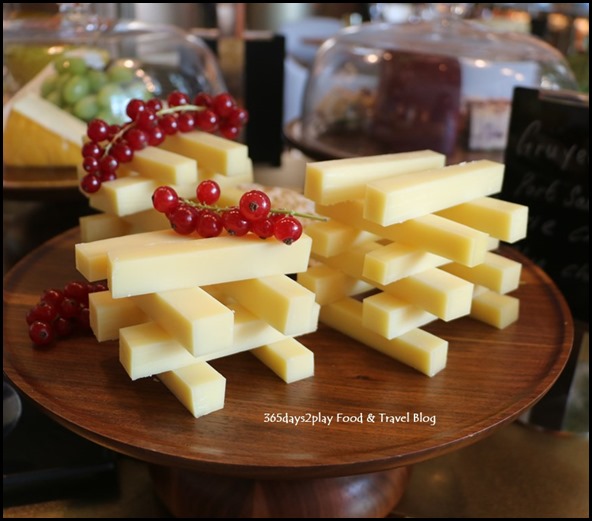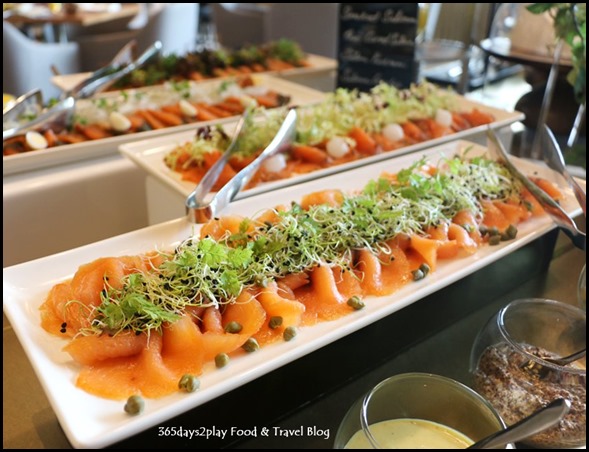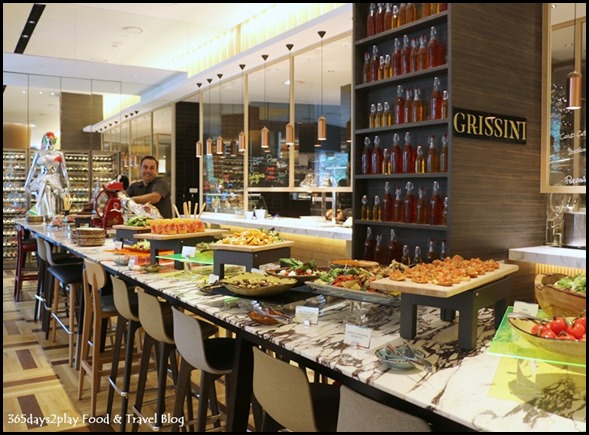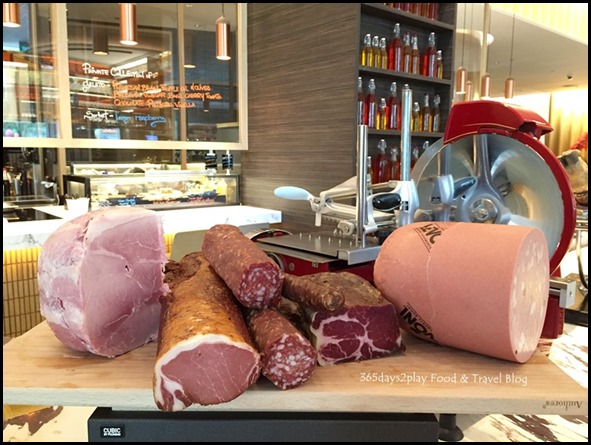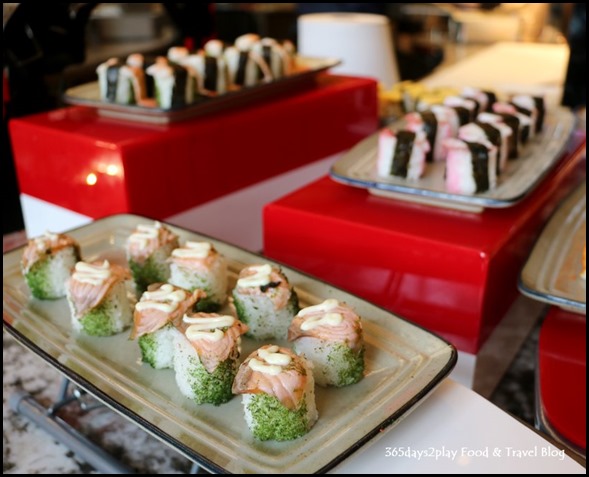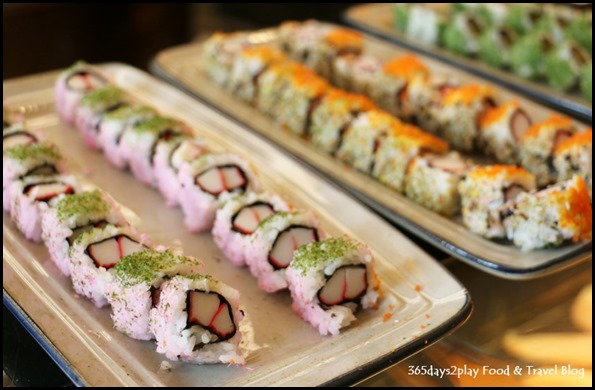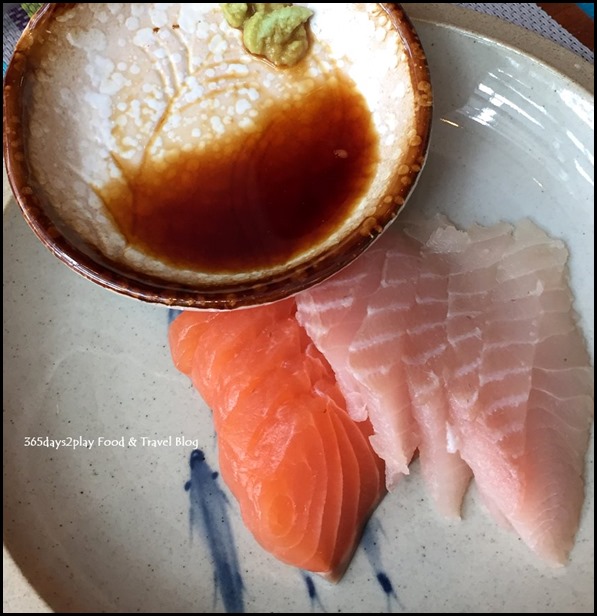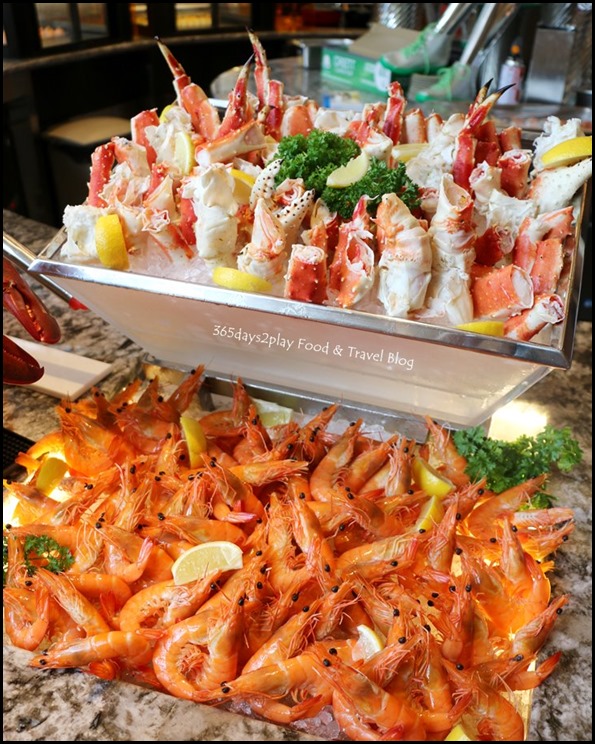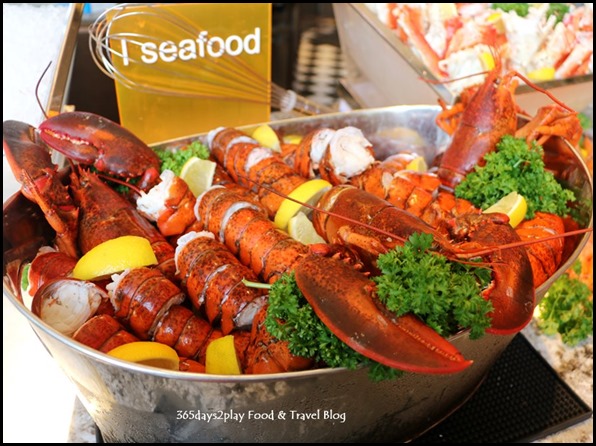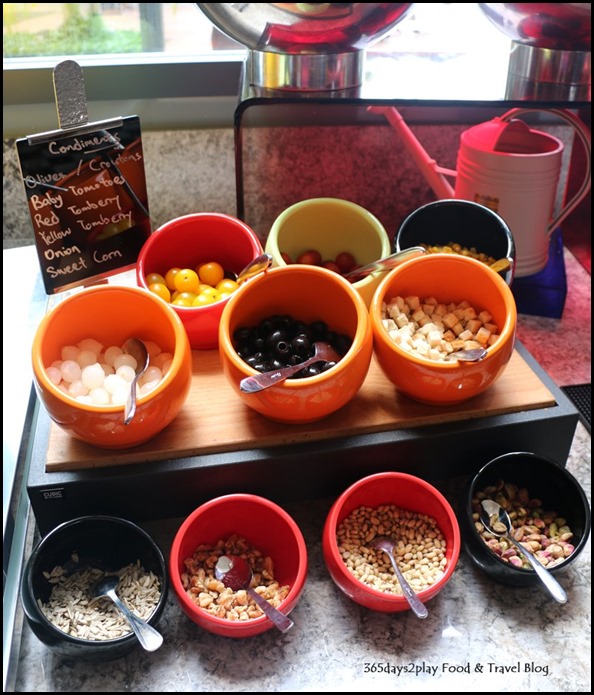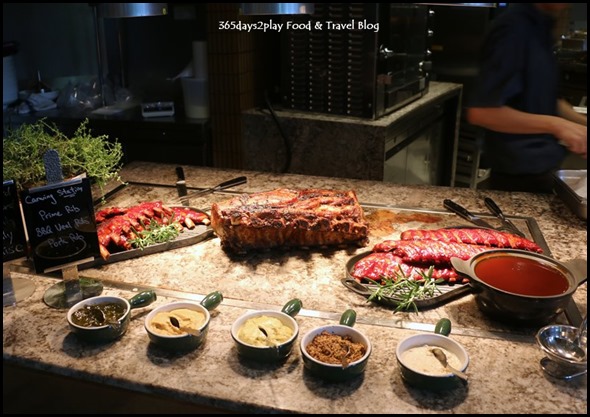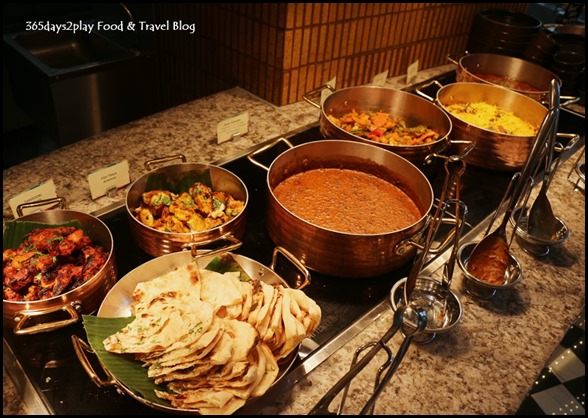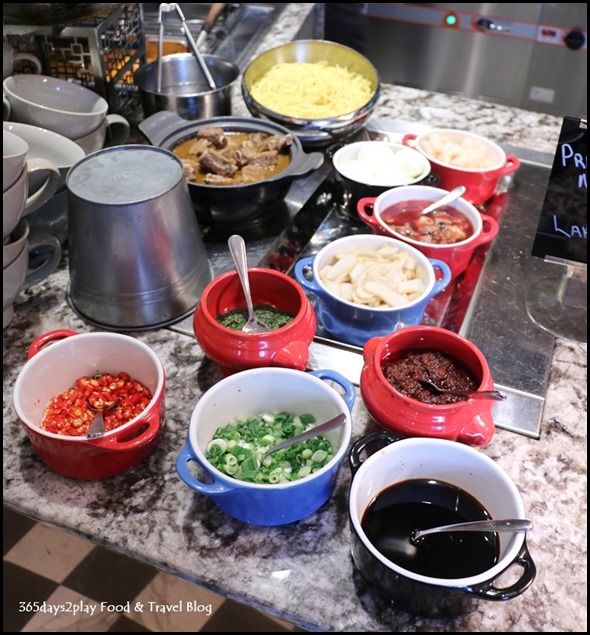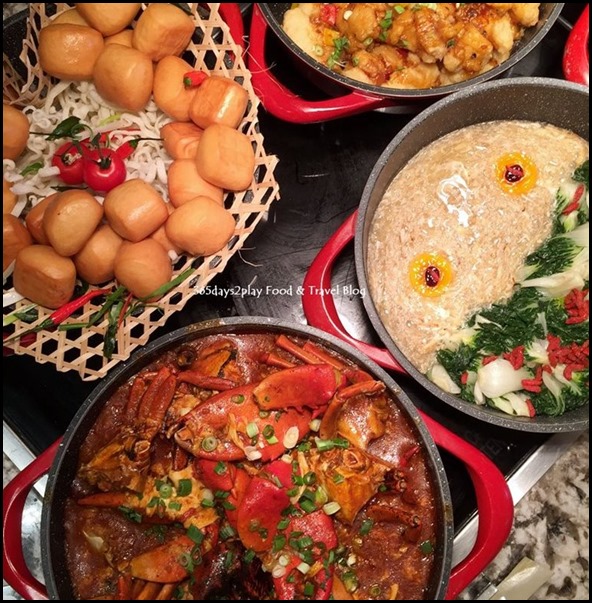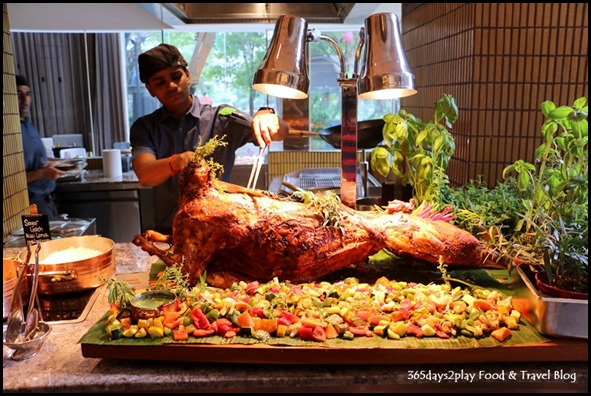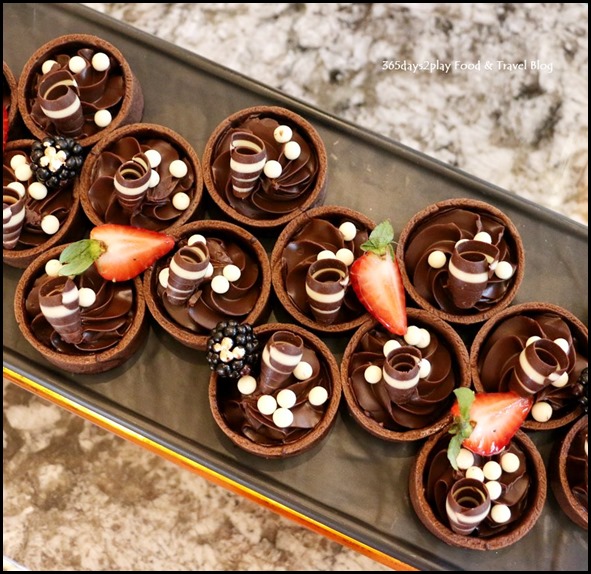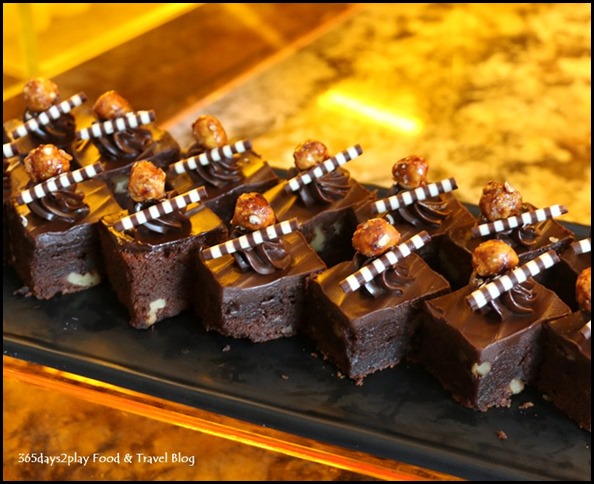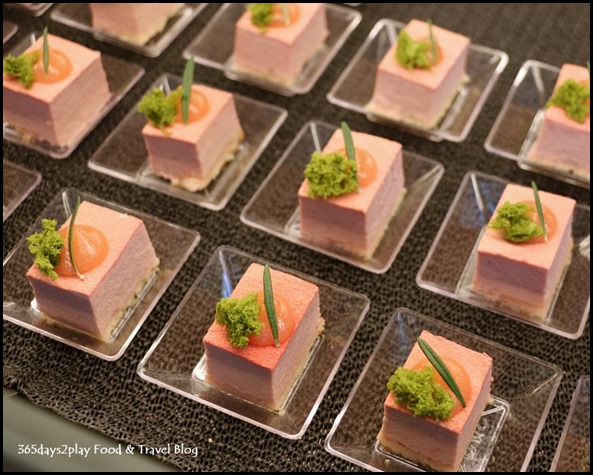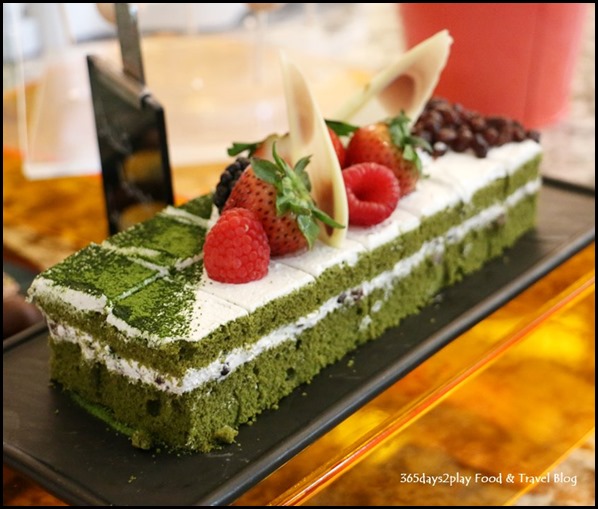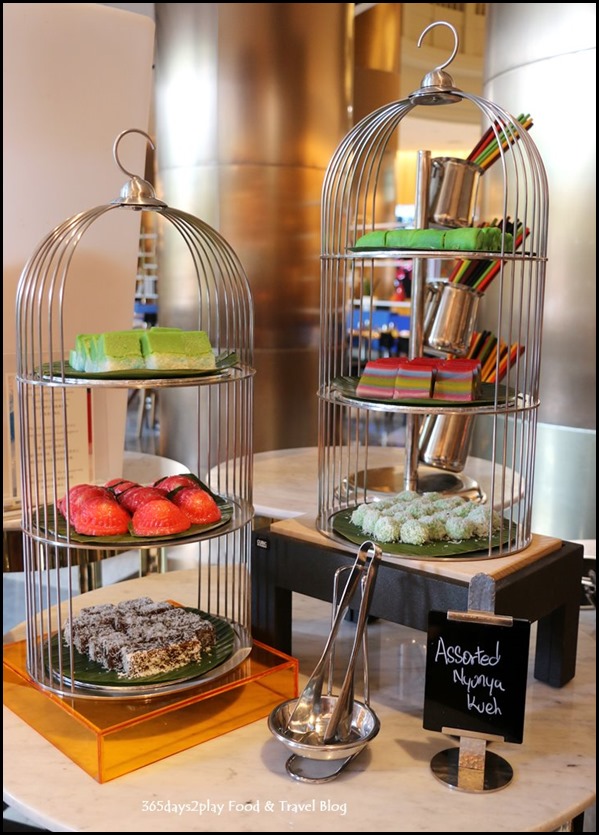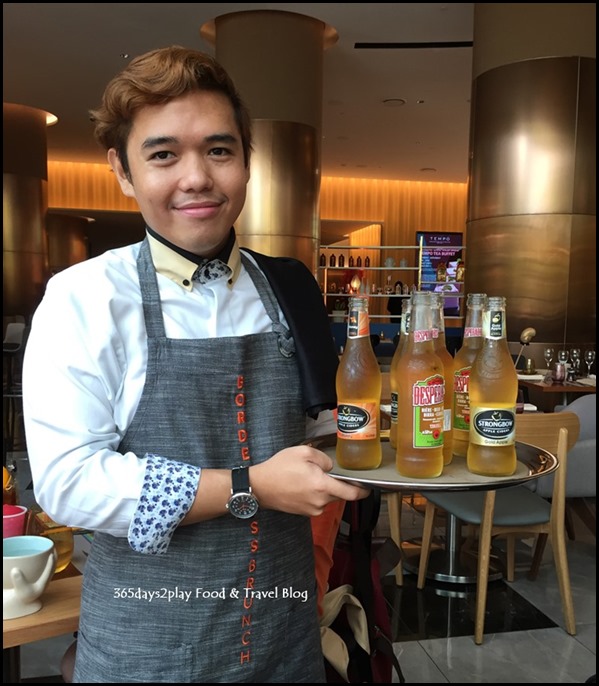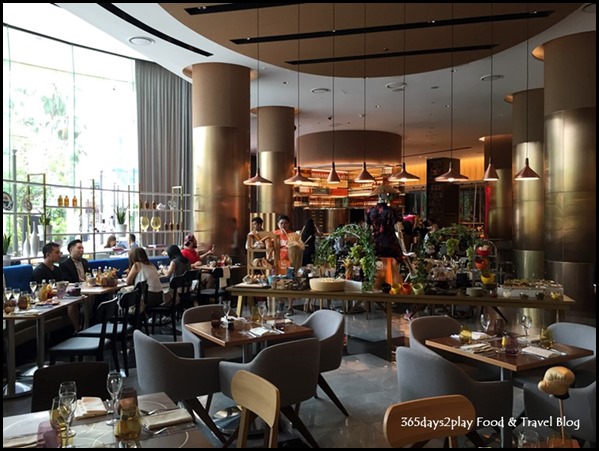 ---
Add me on Facebook, Instagram and Twitter if you want to be kept up to date with the latest happenings in the food and lifestyle scene in Singapore!
Click on the following link if you would like information on how to open a restaurant in Singapore.
---
Borderless Sunday Brunch Buffet
$98 ++ (with free-flow juices and soft drinks)
$138++ (with free-flow Perrier-Jouet Grand Brut Champagne, Strongbow ciders, house pour wines, juices and soft drinks)
Hours : Sunday 12.30pm — 3.30pm
Tel : 6233-1100
Email : dining.gcw@millenniumhotels.com
https://www.millenniumhotels.com/en/singapore/grand-copthorne-waterfront/grissini/
Address : 392 Havelock Rd, Singapore 169663