As part of the Zenxin Organic Farm tour we were on, the tour guide brought us to Kluang Railway Station to sample the national tea-time favourite snack and beverage of Singaporeans and Malaysians. Kopi/Teh Tarik and Kaya Toast!
Having been to the Tanjong Pagar Railway Station in Singapore many times for Nasi Beriyani and Teh Tarik, I can now add Kluang Railway Station to the list of Railway stations I've dined at before. The Kluang Railway Station is nowhere as big as the Tanjong Pagar Railway Station because it's not a terminus nor an interchange. Still, that doesn't make having a cuppa here less rustic and enjoyable.
I love how laid back the whole place looks. Even though it may be uncomfortable sitting on hard plastic red chairs in the heat of the day, and even though the roads are riddled with potholes containing yesterday's rain, I want places like these to still exist because they are so full of character and history. Too bad you can hardly find such places in Singapore anymore, but luckily, I now know where to go if I need a dose of nostalgia. Apparently this coffee shop has been in existence since the early 1930s. It seems they now have franchise branches, that serve a larger variety of meals, but this is the original one.
Kluang is about 1.5 hrs drive from the Malaysian Checkpoint. Or you can take the KTM trains. It's the 4th station from Singapore.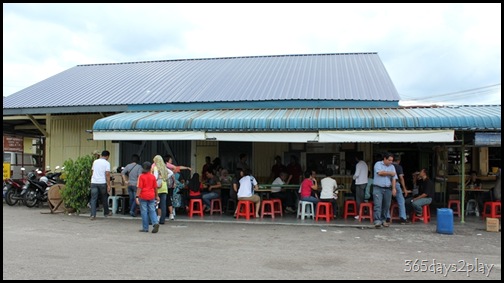 See from this angle, you can't even tell it's a train station.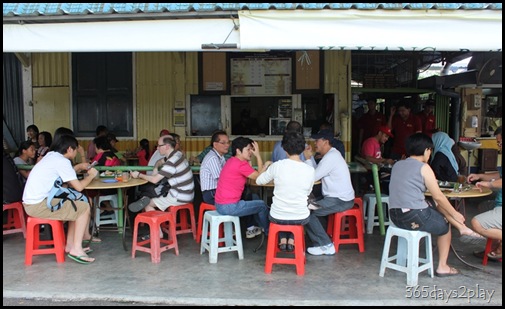 It was crowded when we got there at 3.30pm.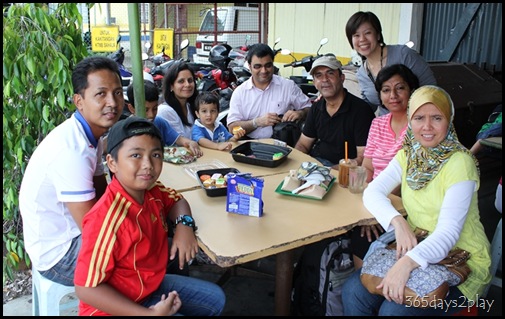 No outside food allowed….who brought in those sushi? Wait a minute, those are donuts dressed to look like sushi!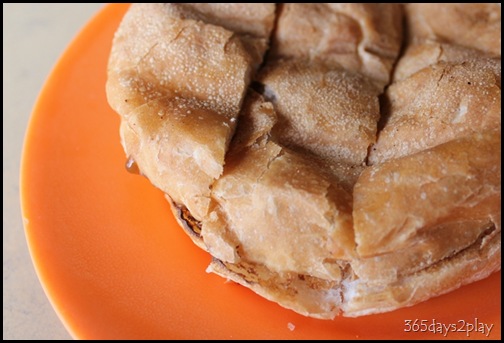 Kaya toast, or Roti Bakar with Butter and Kaya as how they would say it in Malay. Only 1 ringgit. They also have the square toast too.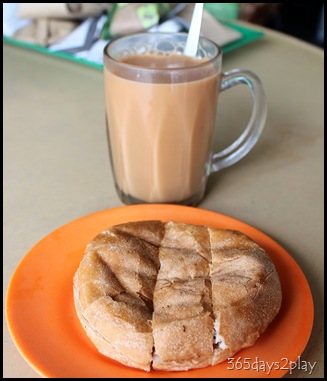 Teh Susu (Milk tea) RM$1.20 — Tasted quite good. It isn't as sweet as the ones we get in Singapore, which is not a bad thing considering how much we ate that day.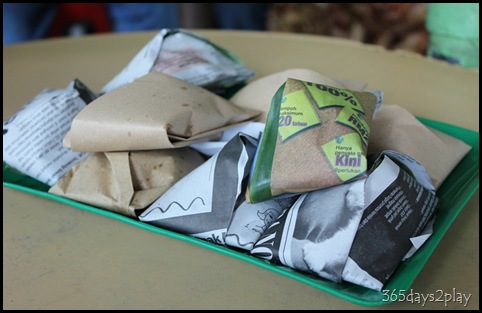 Nasi Lemak RM0.70 and Mee Siam RM0.70 — These are placed on every table and you just help yourself if you want one. The mee siam here is the dry version. I've no idea this version existed until yesterday.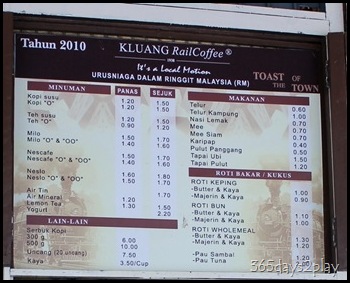 You can also get Coffee Powder, Kaya and even yogurt.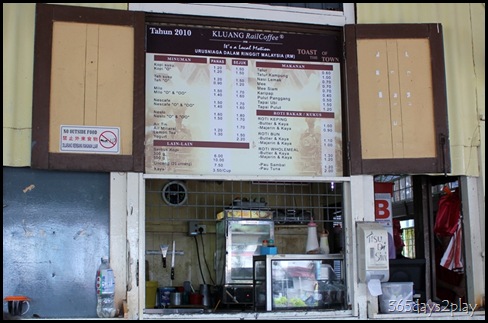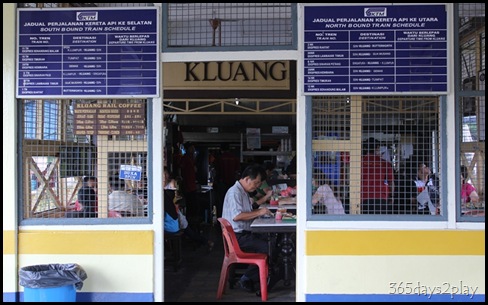 The inner seating area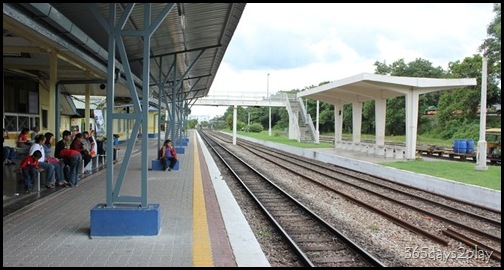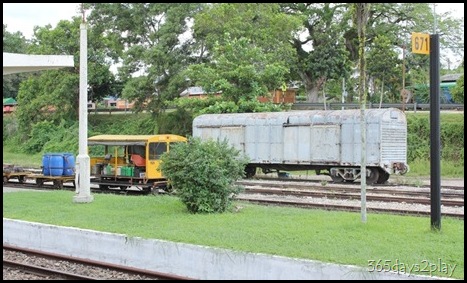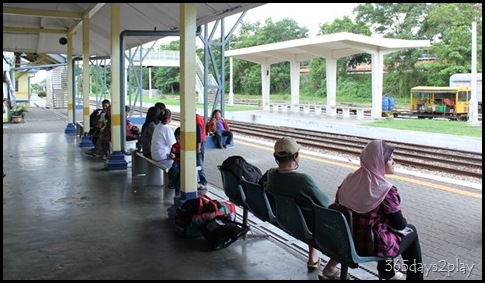 Commuters waiting for the next train
Read about my other Zenxin Organic Farm Tour activities.
Kluang Railway Station
Kampung Masjid Lama, 86000 Kluang, Johor, Malaysia
Operating hours: 6.30am-12.30pm, and 2.30pm-6.30pm daily except Tuesdays.
Directions to Kluang Railway Station
Read about my post on Tanjong Pagar Railway Station in Singapore