Recently, we chanced upon a very pretty cafe in the Paya Lebar area. This spacious outlet is actually a 3-in-1 business retailing furniture, plants and operating a cafe. Everything is for sale at Knots, from the potted plants to the furniture! You can tell instantly that this is an Instagrammer's haven, with all the pretty plants and furniture serving as backdrops to the cups of coffee and cakes.
The food and drinks are of average quality here, although this could be because we checked this place out just 1 month after its opening. We ordered a waffle, chocolate cake, cafe latte and hot chocolate. Sad to say, the chocolate cake was a little on the dry side, and I think it is quite evident if you look at the pictures too. I had suspected it might be on the dry side and was hoping to be wrong, but there were no other cakes that caught my fancy in the chiller cabinet.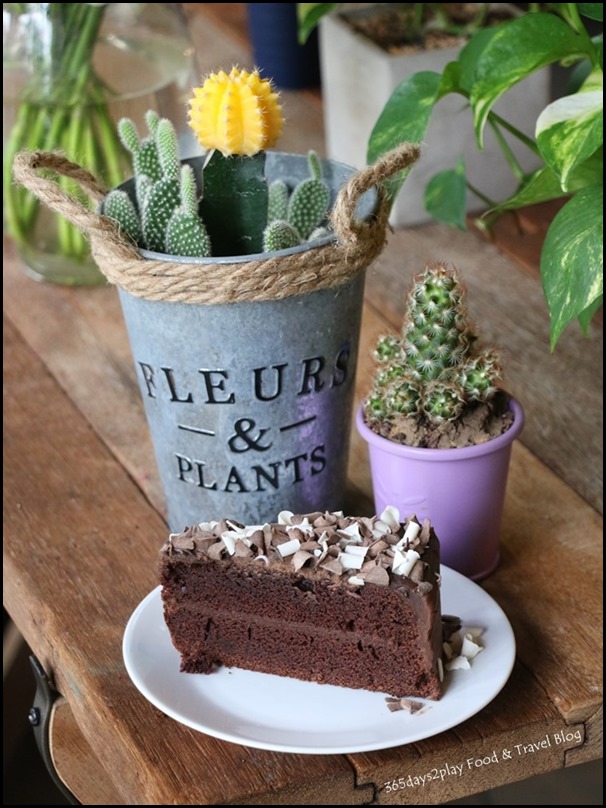 The waffle on the other hand was pleasantly tasty when paired with the vanilla ice cream and slices of strawberry. Nowadays we are quite used to waffles with gigantic mounds of toppings, so I would have to conclude that more strawberries or a larger scoop of ice cream would have elevated the experience. The coffee and hot chocolate were just average, hence I suppose there is no need to elaborate further.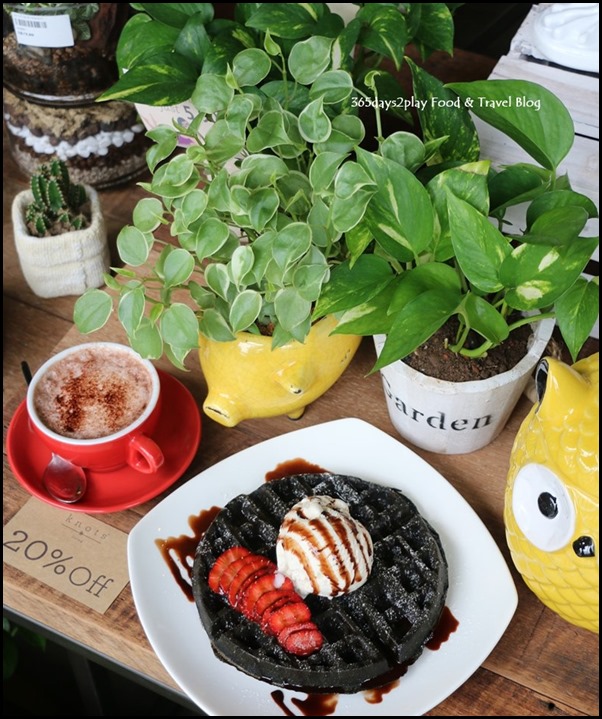 Even though the food and drinks are not reasons why you would rush back to visit, the cafe does warrant a visit simply because it's such a calming and pretty place to be in. They've managed to snag a fairly large outlet, with a mezzanine floor to boot hence the place has a lofty and spacious feel. The numerous potted plants around as well as furniture pieces are interesting enough that we spent quite some time taking pictures with them. It kinda feels like you're dining in a garden of sorts. In fact, it was drizzling slightly on the day we visited, so being amongst the green surroundings put us in a dreamy mood thinking of lands far away.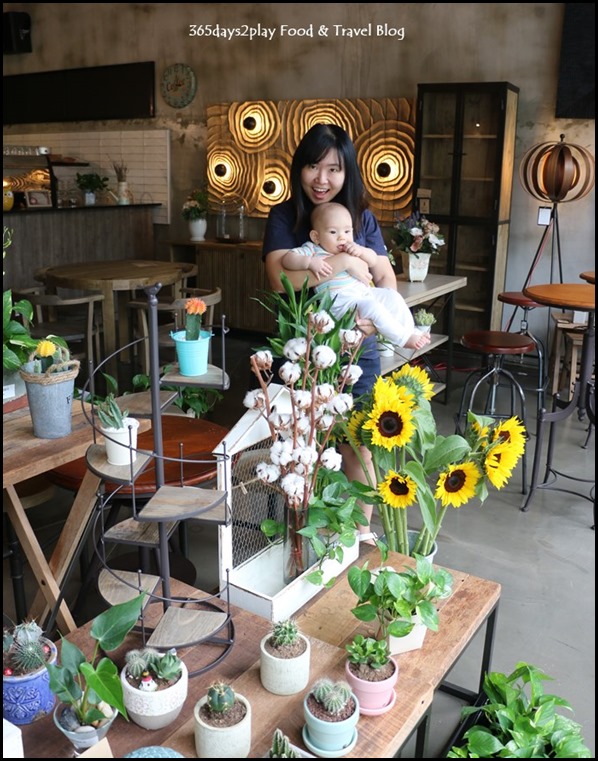 Another great thing about Knots Cafe and Living is that because it's so spacious, we had no trouble finding a table where we could park our stroller easily. It was fun bringing Baby around to look at the varied things in the cafe.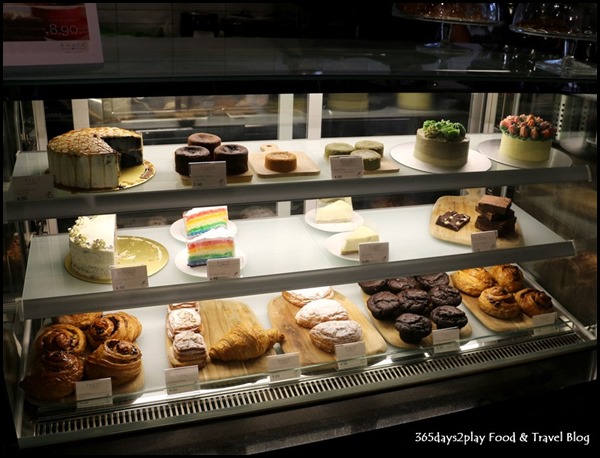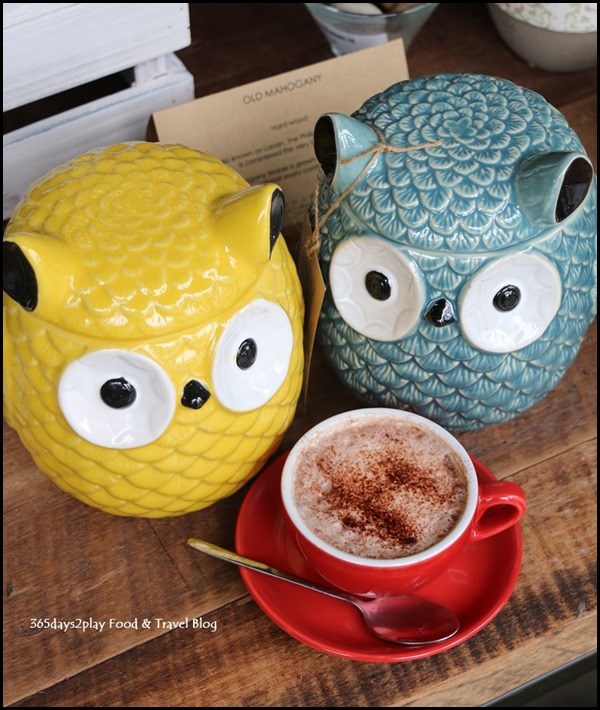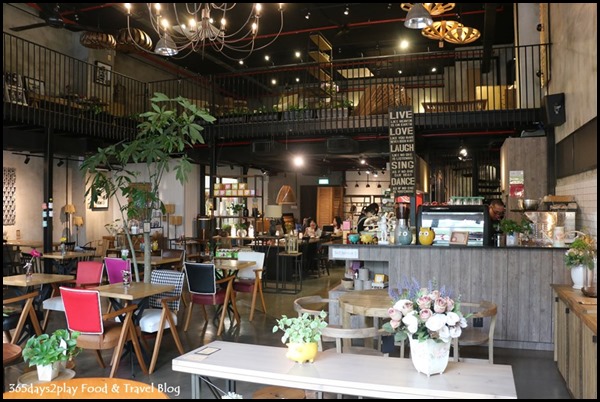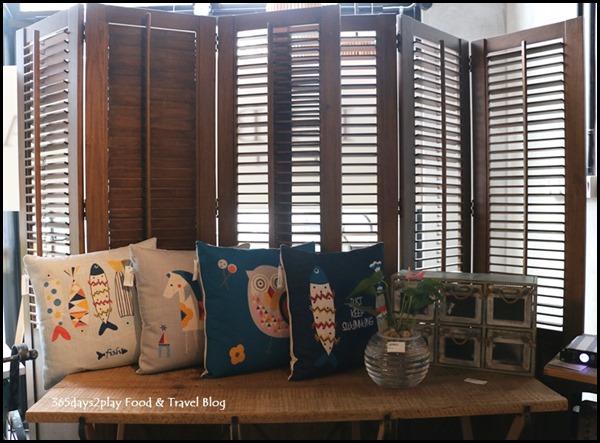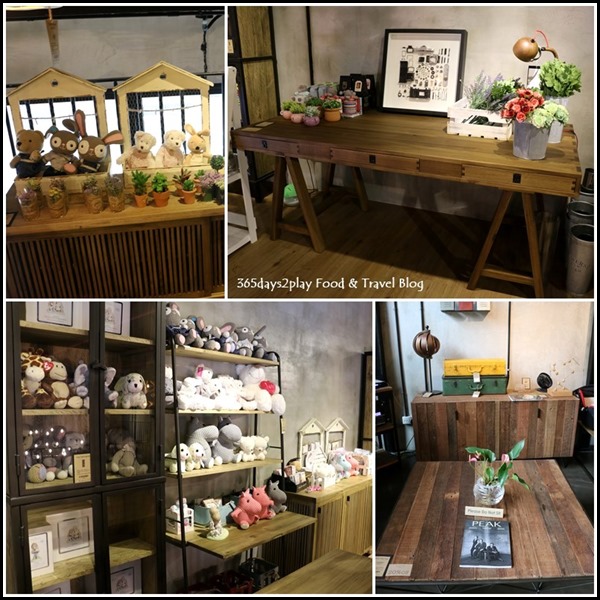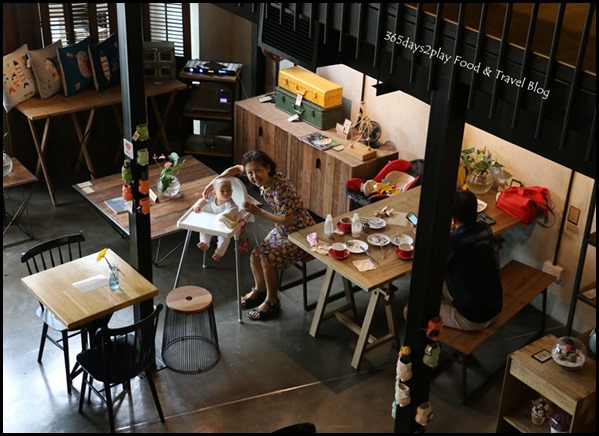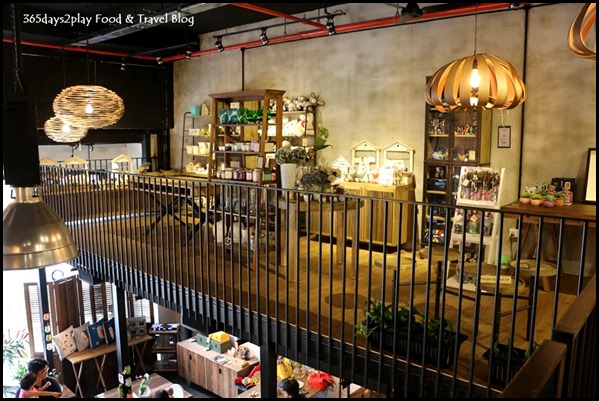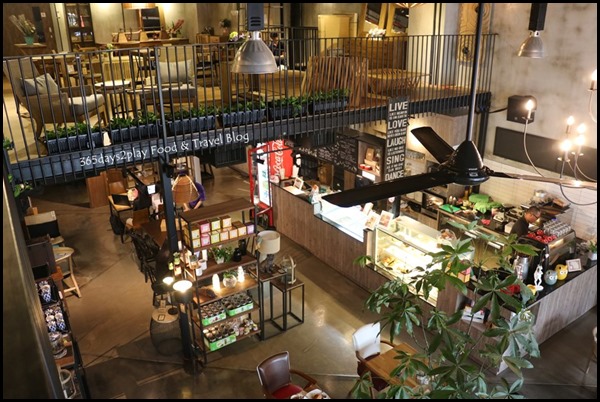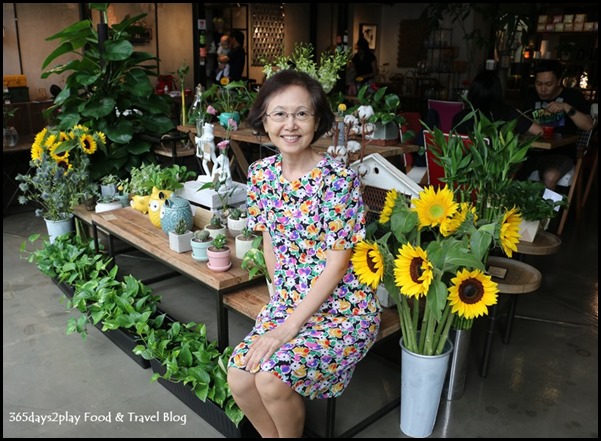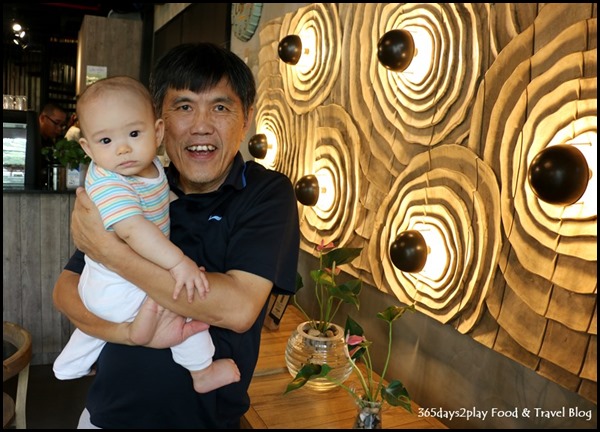 ---
Add me on Facebook, Instagram and Twitter if you want to be kept up to date with the latest happenings in the food and lifestyle scene in Singapore!
---
Knots Cafe and Living
160 Paya Lebar Rd #01-07 Singapore 409022
Opening Hours : 9am — 9pm
https://www.facebook.com/knotsliving/