$8++ insta-worthy creamy scrambled eggs and sourdough toast anyone?
It used to be you could get a cafe meal for well under $20, but not so these days. It's too easy to blow $30-$40 just for a mains and a drink at a cafe, sometimes for very simple food which can be replicated at home. Of course there's been inflation in the last few years and what not, but I suspect cafes increase prices more than necessary simply because they know they'll always have a stream of customers looking for the next Instagrammable shot.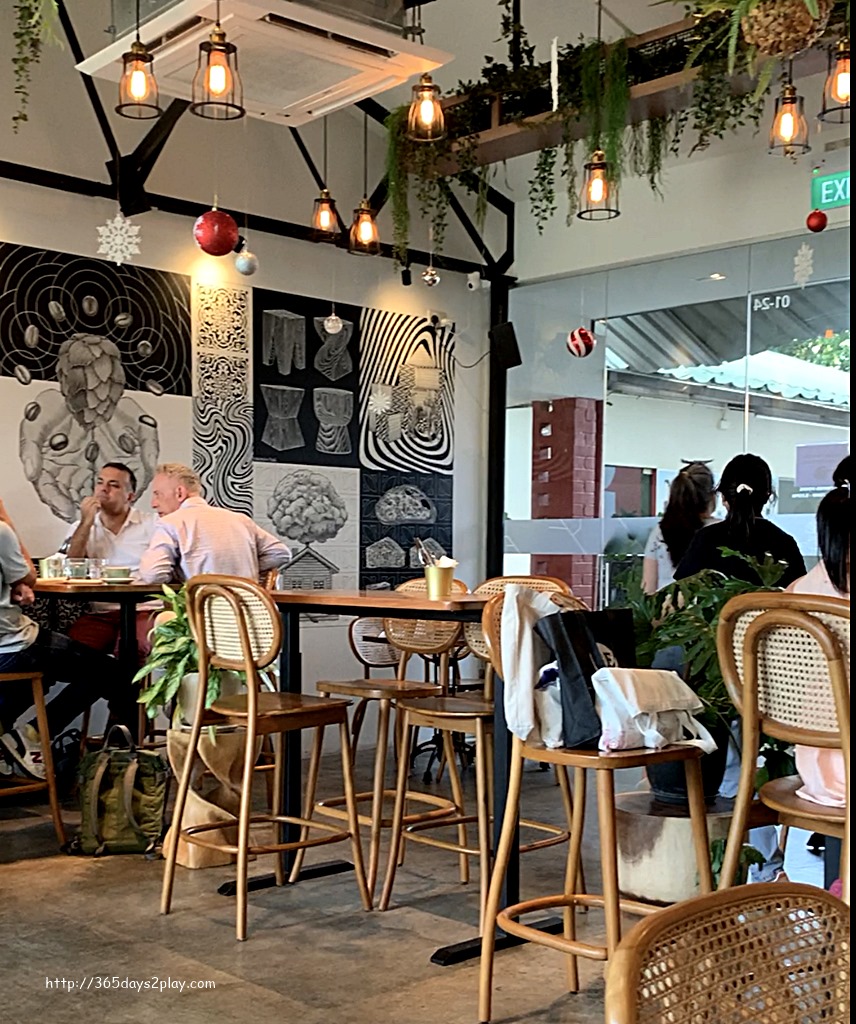 Anyway, a more "affordable" cafe meal can still be found, if you know where to go and how to order smartly.
Check out The Brewing Ground. The Brewing Ground is very popular because it is pet friendly. Many people also go for their Crab Mayo & Signature Scrambled Eggs $27 or The Brewer's Breakfast $26 which comprises Eggs, Bacon, Sausage and many other things thrown in. Those are not affordable prices, but those are common prices these days for the amount of food given.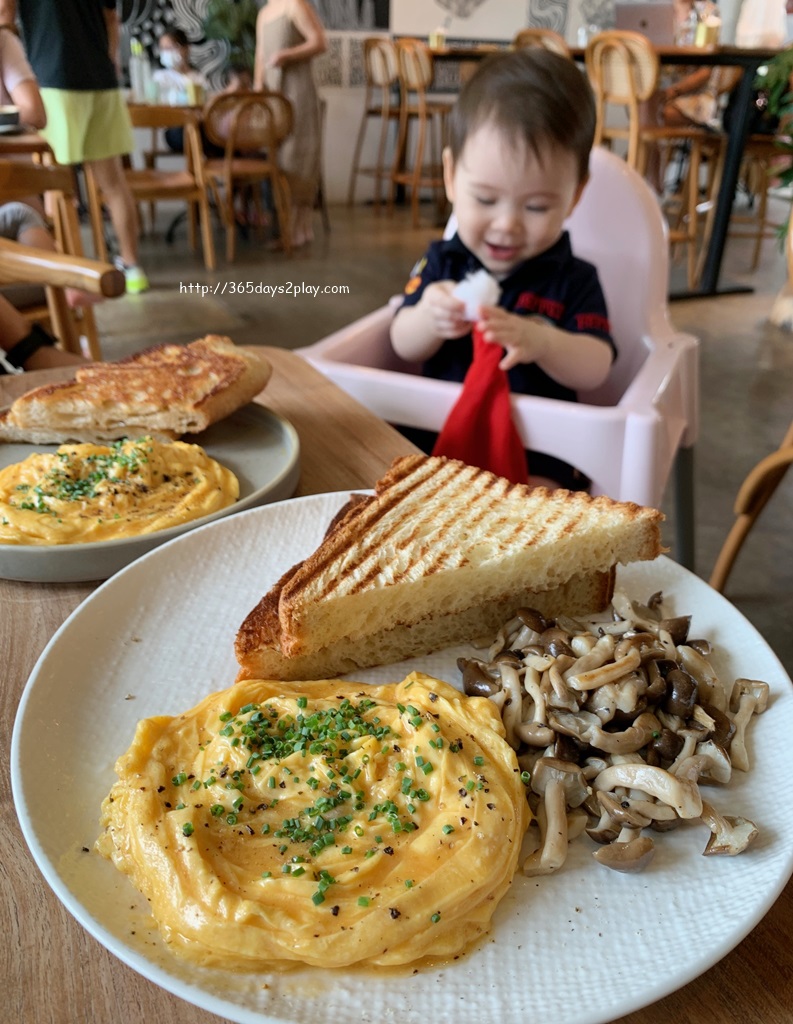 But here's the secret how to score yourself a cheaper cafe meal. Go for their Build your Breakfast. It's just $8++ for choice of eggs + choice of sourdough/brioche toast. A very good deal I would say, because if you don't need something too elaborate, this hits the spot at under $10. And with the scrambled eggs done so nicely, it still feels like a treat. There's no need to order the full works when maybe your main purpose is to chill and chat at the cafe.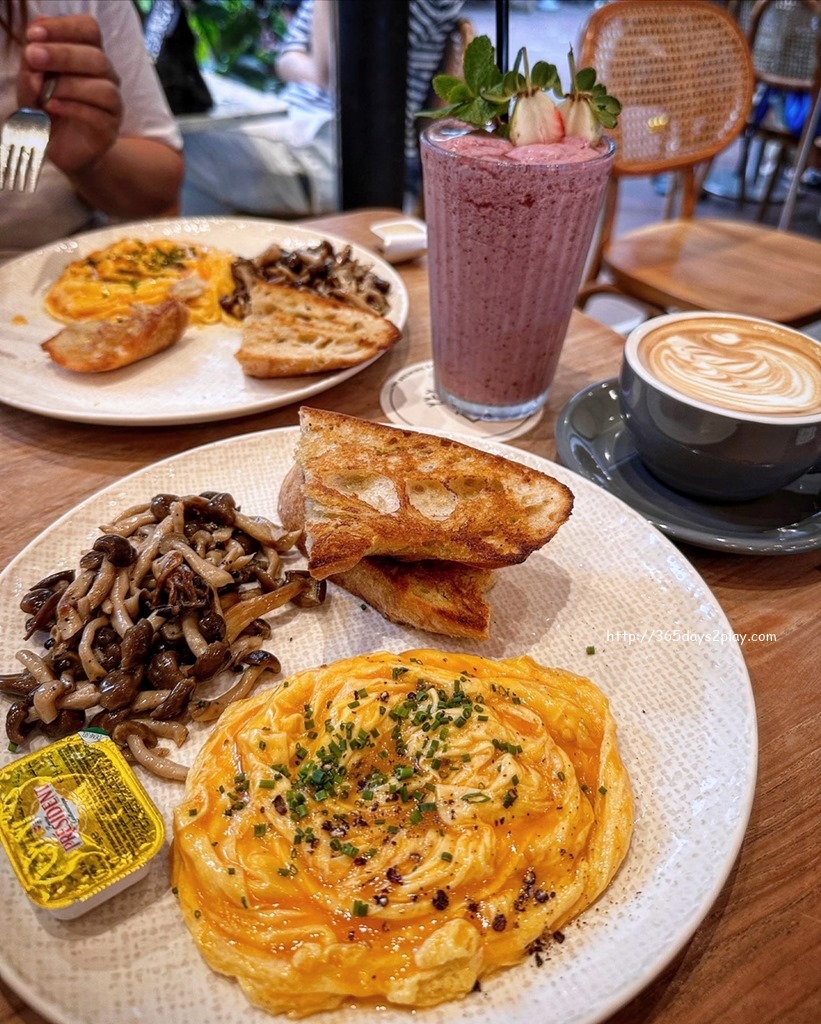 Now you have to be careful with the add-ons because those are not cheap. If you want to add on a sausage, avocado, salad etc, each add on is $5-6 on average. If you limit yourself to just 1 add-on, the bill comes to $13-$14 which is still considered affordable. I added sauteed mushrooms at $5, just to bulk up my meal a little, but I decided to forgo the $6 sausage as that would have pushed my bill to $19++, and I figured I didn't really need it. You could choose to add on the sausage or bacon as that would probably look like more food than the sauteed mushrooms.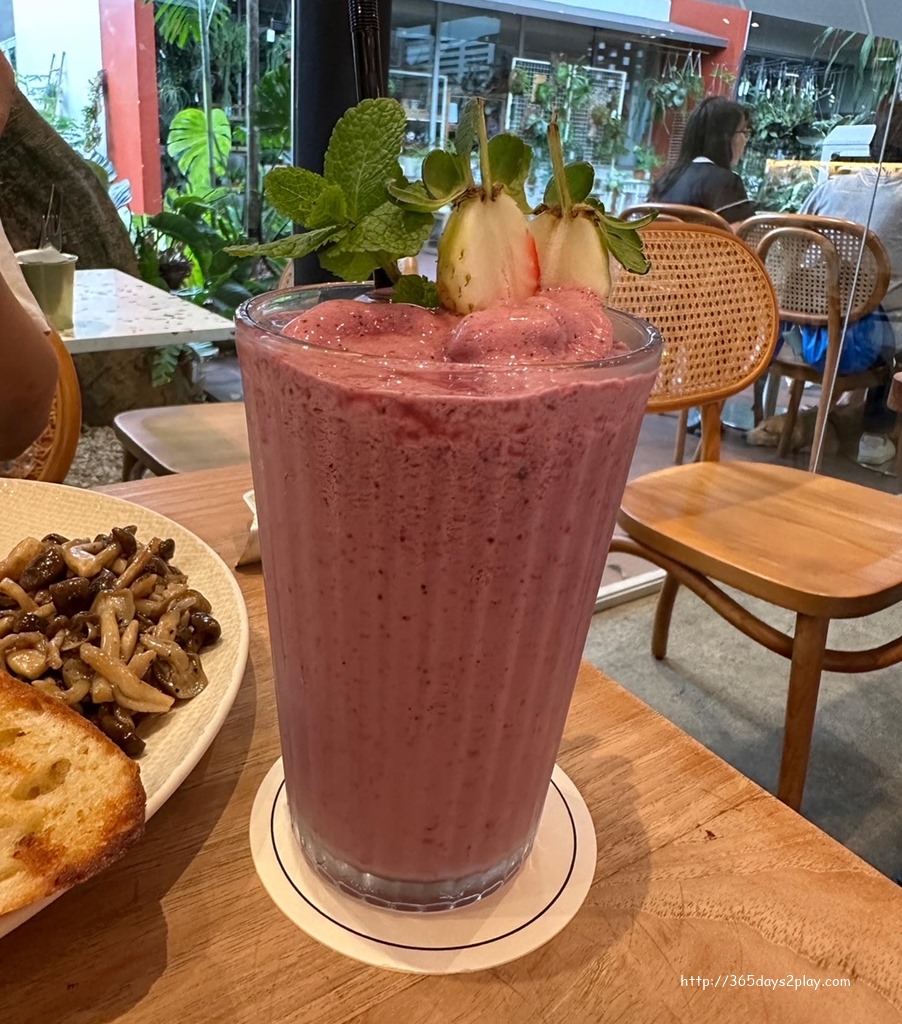 Oh be careful with the drinks too. A flat white cost $5.50++. Teas also start from $5.50 while smoothies are $8.50. I almost never ever order tea at a cafe because it takes almost no effort at all to dunk a teabag at home. As for the smoothies, it's the same price as the basic Build your Breakfast. Which will you go for?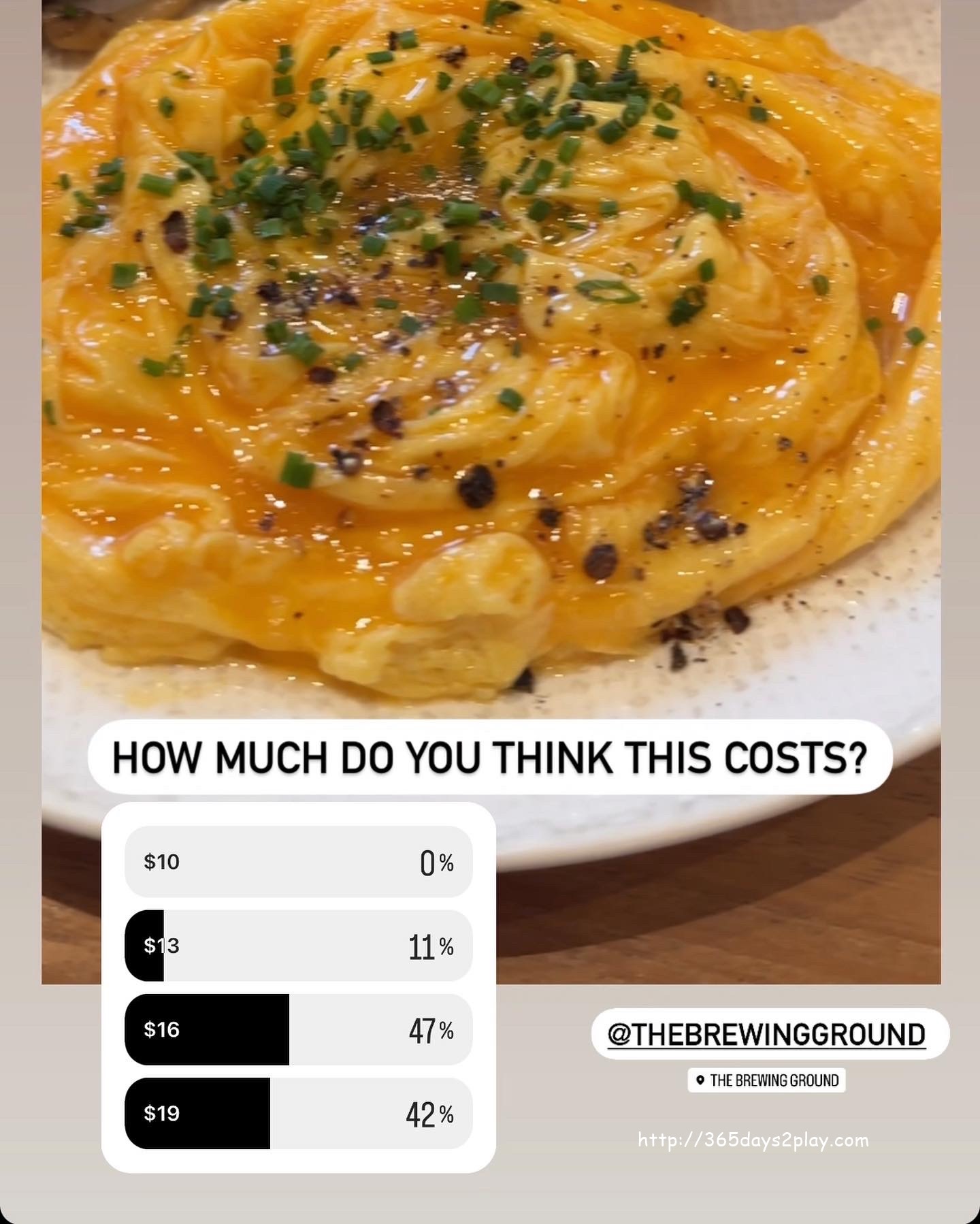 I think $13++ is quite an affordable pricing for the dish that I ordered. Don't you agree? I did a quick poll on instagram and the results show that most people thought it cost more!
So the secret is out. Now you know where to go if you're looking for an affordable / cheap cafe. Go check out The Brewing Ground for this Build Your Breakfast cafe deal. Let's hope they don't up their prices after reading this….
Scroll down for more pictures!
Flat White $5.50++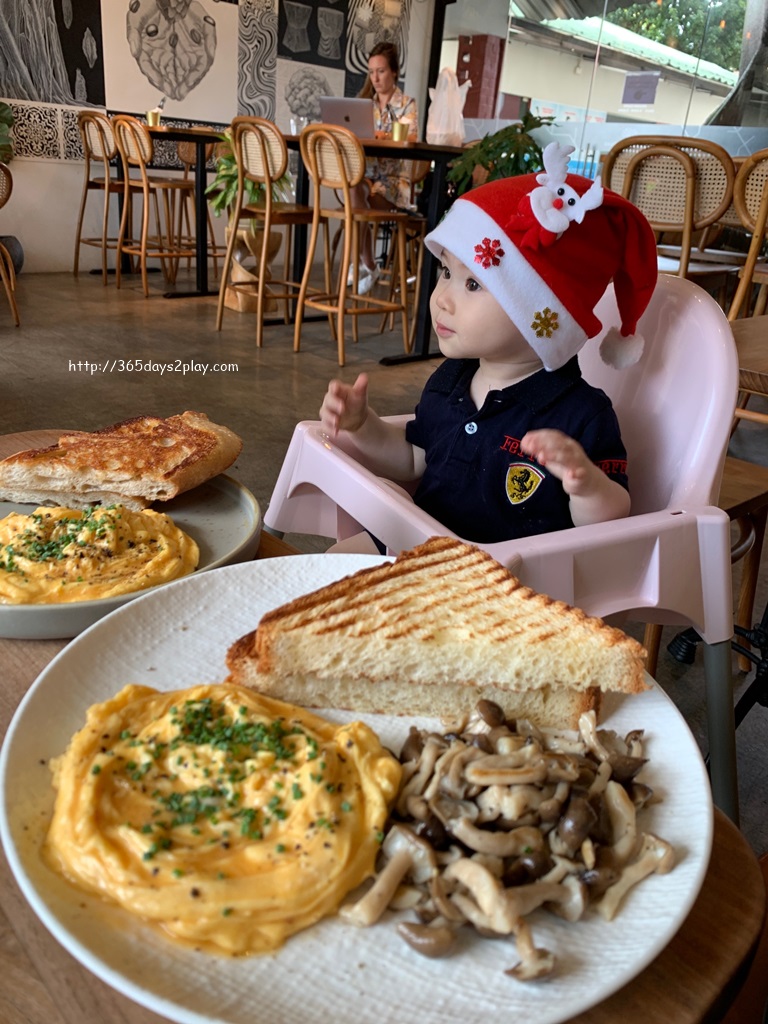 My first visit was back in Nov 2022 hence the Santa hat. Second visit was yesterday.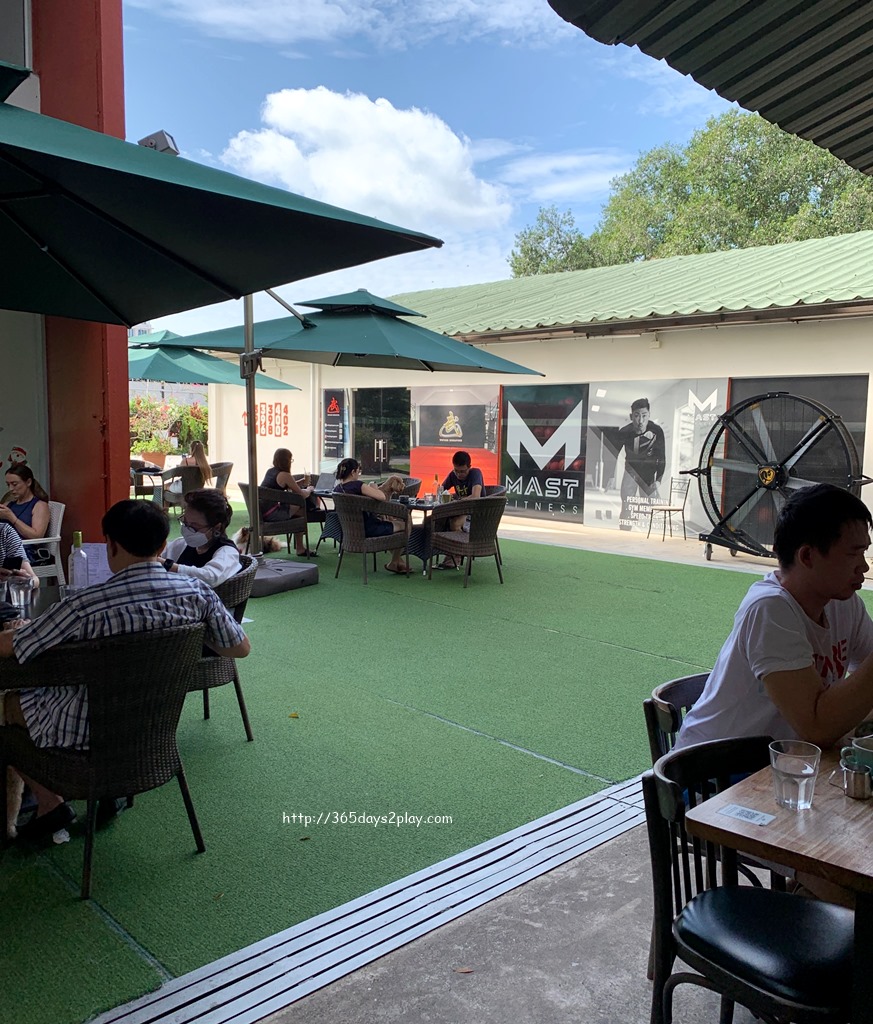 When the weather's good, lotsa people or those with pets like to sit al-fresco. Yesterday it was drizzling so everyone huddled indoors.
If you've liked this post, do follow me on Instagram for more updates!
The Brewing Ground
406 Joo Chiat Pl, #01-24 The Yards, Singapore 428084
Open daily: 7.30am – 5pm
Website | Instagram | Facebook | Menu