Chinese New Year is but two weeks away, have you already made plans for your reunion dinner? I know many of you out there will be celebrating in the comfort of your homes by having steamboat gathering. Where do you usually buy your ingredients for steamboat? NTUC, Cold Storage or the wet-market?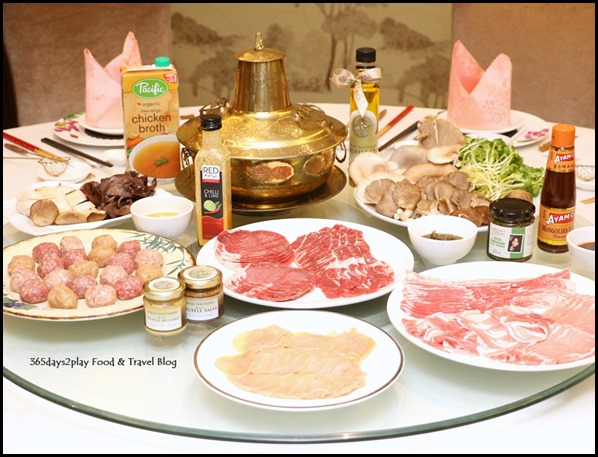 Well you can also consider buying your steamboat meats from Ryan's Grocery. Ryan's Grocery is a specialty gluten-free grocer and organic butchery, and for CNY, they'll be retailing free-range shabu-shabu sets, organic meats and wild caught seafood. I won't go into the benefits of eating organic food, and I know that there will always be people who will not want to fork out the extra cash for organic food, but for those of you who are keen to go organic, if not all the time then at least once in a while, you might want to check out Ryan's Grocery. The prices are not that high actually, for organic products.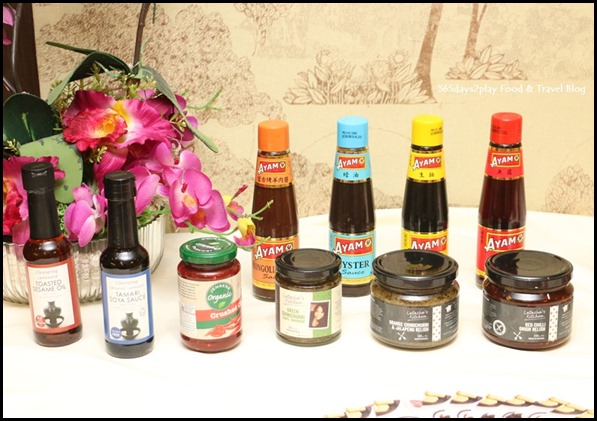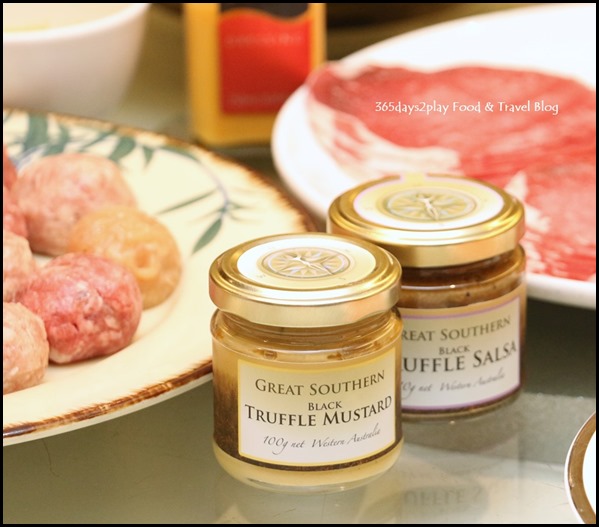 And here's a tip which may not have crossed your minds. Did you know that you can easily jazz up your steamboat session by creating unique dipping sauces? For example, you could simply get some peanut butter and add a little bit of sesame oil to create a peanut sauce? Ryan's Grocery retails several gluten-free condiments such as Great Southern Truffle mustard and Gluten-Free Ayam Fish and Hoi Sin Sauce, which you could also purchase to mix and match with whatever you may have in your kitchen.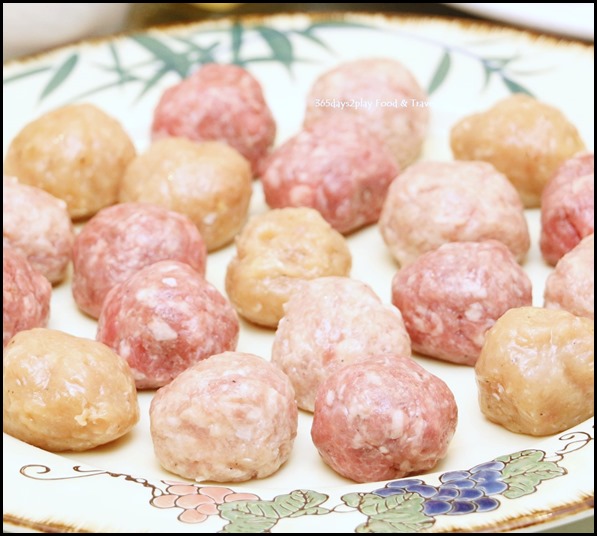 Gluten Free Chicken Meat Balls 12pc/$9.90
Gluten Free Organic Beef Meat Ball Platter 12pc/$11.80
Gluten Free Water Chestnut Pork Meat Ball 12pc/$9.90
Here are some pictures of our steamboat dinner courtesy of Ryan's Grocery. I have to give a shout-out to the meatballs. These are handmade in store by the butchers and they often tweak the recipe of the meatballs based on customers' feedback. I love how substantial they feel, and I especially loved the pork ones because of the crunch from the water-chestnuts.
Borrowdale Free-Range Pork Belly ($9.60/200g)
Borrowdale Free-Range Pork Loin ($9.60/200g)
Borrowdale Free-Range Pork Collar Slice ($9.60/200g)
Borrowdale Free-Range Pork Rolled Coin ($9.60/200g)
Australia Organic Black Angus Beef ($12.80/200g)
Pork collar / shoulder, one of my favourite cuts of pork. I hardly ever hear people talking about pork collar/shoulder, I mean you've heard of pork belly, pork loin, pork chop etc. This under the radar cut of meat is super delicious and tender thanks to the more even fat marbling (as compared to pork belly).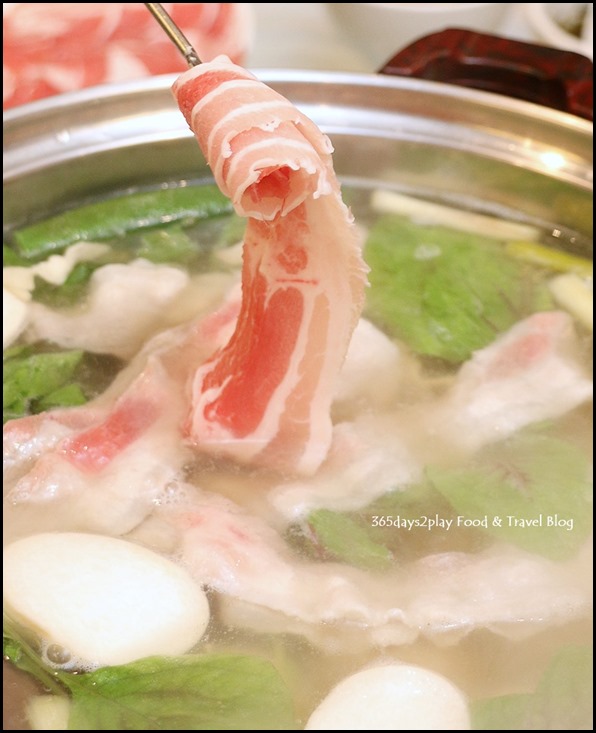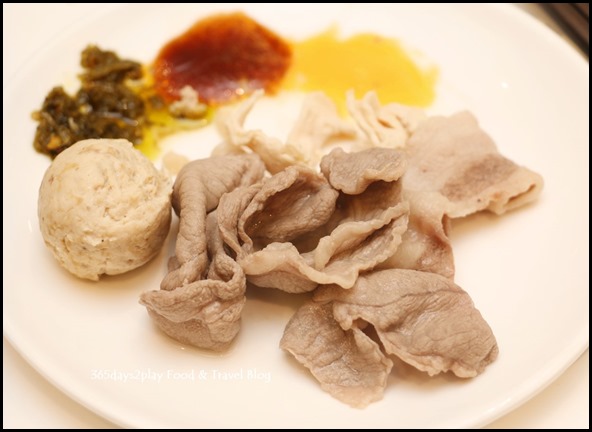 See the dipping sauces I have lined up at the far end of my plate?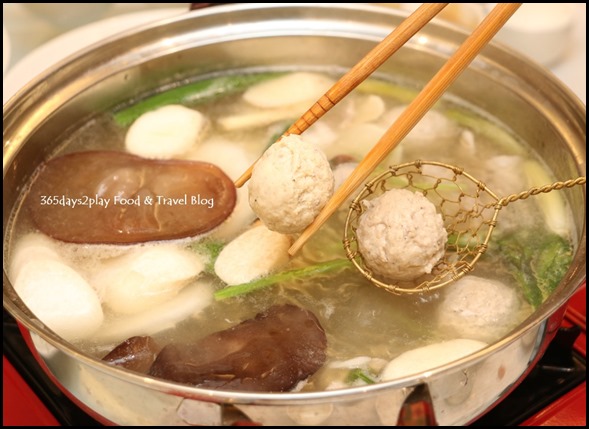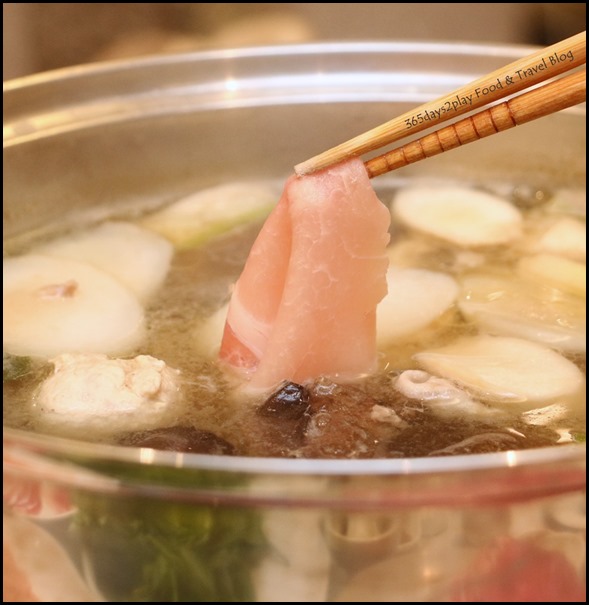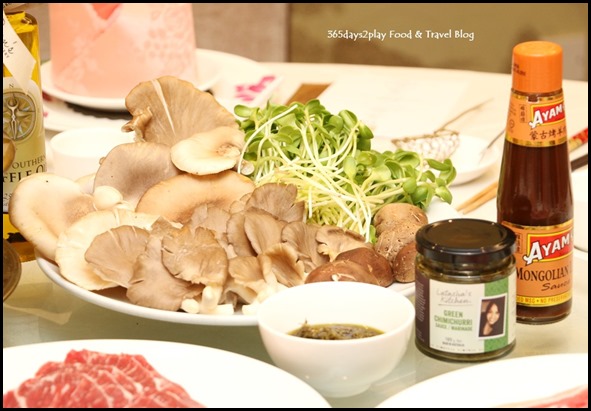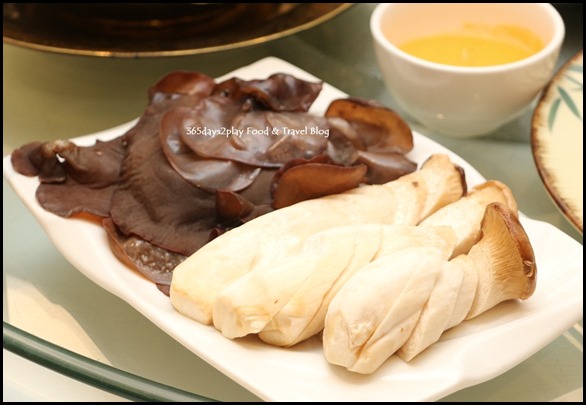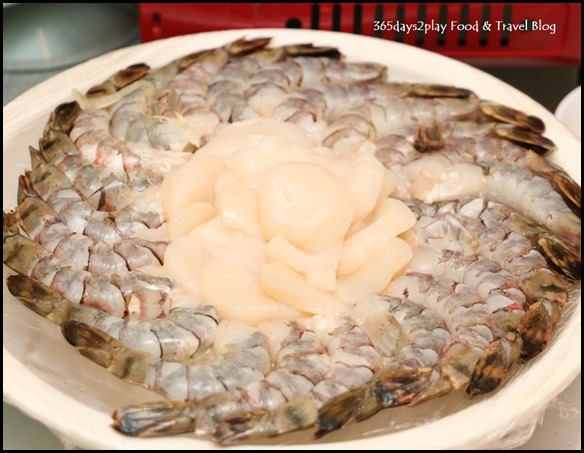 You can also get a variety of organic vegetables and frozen seafood from Ryan's Grocery.
---
Add me on Facebook, Instagram and Twitter if you want to be kept up to date with the latest happenings in the food and lifestyle scene in Singapore!
---
*Ryan's Grocery Lunar New Year offerings are available from 3 Jan till 15 Feb . Customers who place their orders by 16 Jan 2017 will receive a 10% discount. Enjoy free delivery with every purchase of $200 and above. Note that no deliveries will take place from January 26th -31st. Orders can be made online at www.ryansgrocery.com or instore at 29 Binjai Park. Click here for the CNY catalogue.
Collection timing is 9am — 6pm daily (Ryan's Grocery is closed on all Thursdays and from 28th-30th January. Do note that the store will be open on 26 January.) Collection on 27 Jan (CNY Eve) is limited to before 12 pm. The last collection date for all CNY orders is 15 February 2017.
RYAN'S GROCERY
29 Binjai Park, Singapore 589831
View Google Map
Tel: +65 6463 3933
Email: mygrocer@ryansgrocery.com
Usual Hours : 9am – 7:00pm , Friday to Wednesday
CNY Festive Opening Hours: 26 Jan (Thurs) open till 7pm, 27th Jan (CNY-Eve) till 1pm.
28-30th Jan closed for CNY.