[Weekends in the Park Series]
With the cool weather that we have been experiencing these days, it's the best opportunity to enjoy Singapore's great outdoors! And what better way than to explore Fort Canning Park this weekend, 4th March 2017, for a full day of fun and free activities!
Gastronomic Trail
Yoga and Wellness Breakfast — Hotel Fort Canning (8.30am — 9.30am)
Cooking with Spices Demo — Lewin Terrace Restaurant (11.30am — 1.30pm)
Cake Frosting Demo — Fabulous Baker Boy (3pm — 4pm)
Sushi Art & Mixology Demo — Fort @ Maison Ikkoku (4pm — 5pm)
Guided Tours
WWII Bunkers — Battlebox (9.15a — 10am)
Spice Garden Tour — Spice Garden near BattleBox (10am — 11.30am)
Heritage on the Hill Tour — Roundabout near BattleBox (4pm — 5.30pm)
Movie Screening
Watch Forever Fever under the stars at Lawn @ The Foothills (7.30pm — 9.30pm)
Fringe Activities (5.30pm — 7.30pm)
Games and activities for children
Music performances
Bouncy Castles (All Day)
Pottery Exhibition by Yukiharu Fururo at Fabulous Baker Boy (11am — 10pm)
The above activities are FREE! To register or to find out more, visit http://www.nparks.gov.sg/weekends.
A few of us had the privilege of having a preview of the exciting activities lined up. Check out my photos below!
Lewin Terrace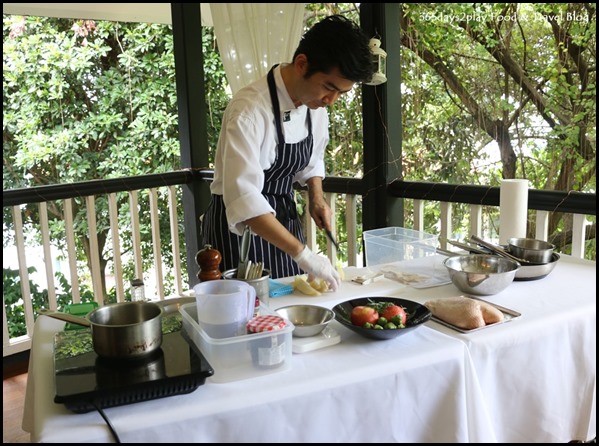 Chef Hiroyuki Shinkai demonstrating how to prepare sauted duck with spices. Did you know that Fort Canning Park boasts a spice garden? It would be really educational for the kids to have a walk around the spice garden, followed by watching a cooking demonstration of how spices are incorporated into the dishes that we consume.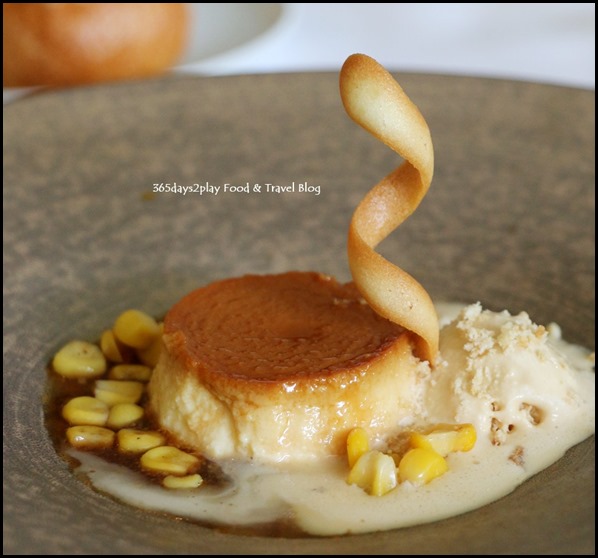 We also had the opportunity to sample the set lunch menu. This here is the 3-course set lunch menu. A special set lunch menu is also available on 4th March for a fee should you be keen to sample Lewin Terrace's exquisite cooking.
Fabulous Baker Boy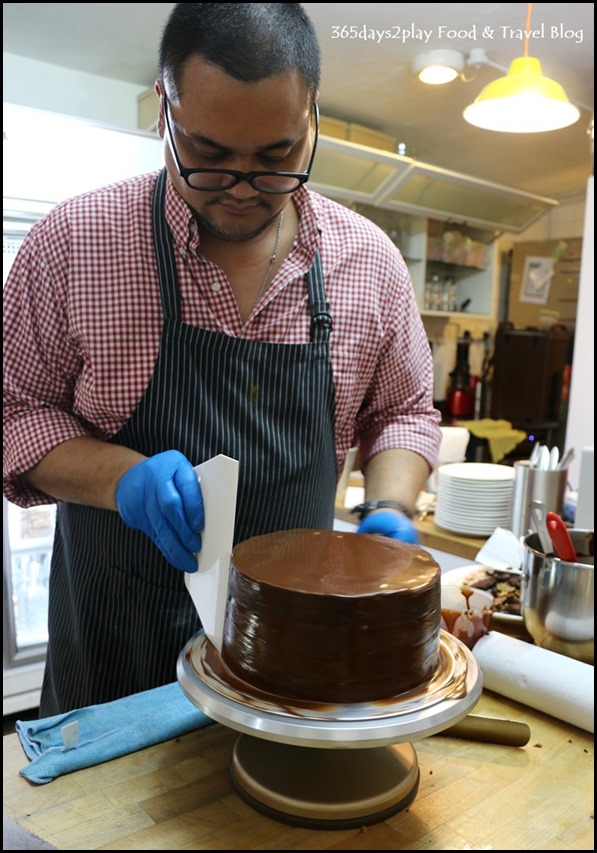 Juwanda, aka The Fabulous Baker Boy demonstrating how to prepare one of his sky high cakes. This guy oozes passion over his love of baking if you get a chance to talk to him. A self-taught baker, I felt inspired to go bake something after watching him assemble this cake.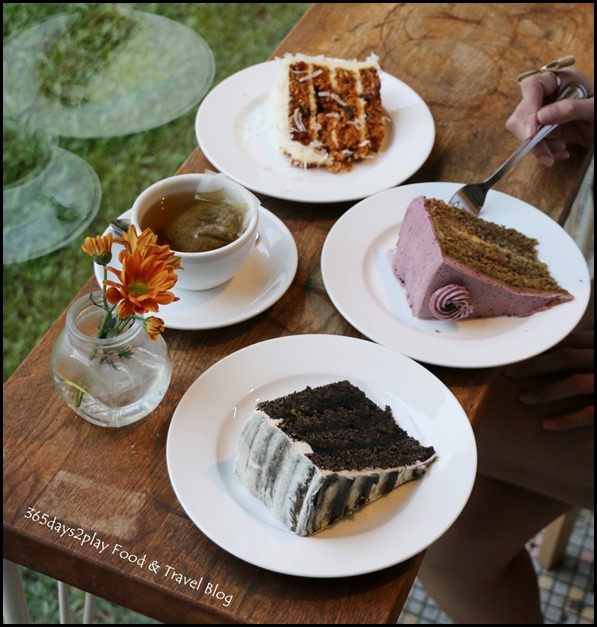 The cake demonstration is free on 4th March, however I think it would be just next to impossible to step into the Fabulous Baker Boy cafe and not try any of the mouth-watering cakes. Did you know that they have a grand total of 37 different types of cakes? At any one point, there are about 20+ available for order, but that's still a huge number when you consider that even the sponges and not just the frosting are different in flavour.
Fort @ Maison Ikkoku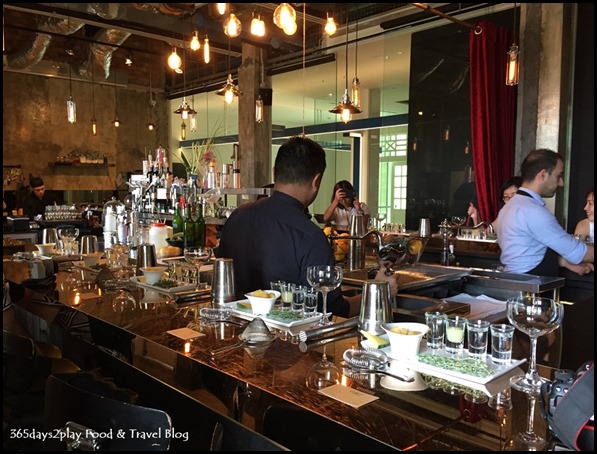 I've never been that adventurous when it comes to alcoholic drinks, and I tend to drink only as an accompaniment to food, so I was pleasantly surprised when I actually enjoyed the mixology class as well as the cocktail that I concocted! Crushed pineapple, gin, vodka, and lemon juice never tasted so good before! You can catch the mixology demo as well as the sushi art demo here for free, but to go hands-on will cost $30, and that includes the drink.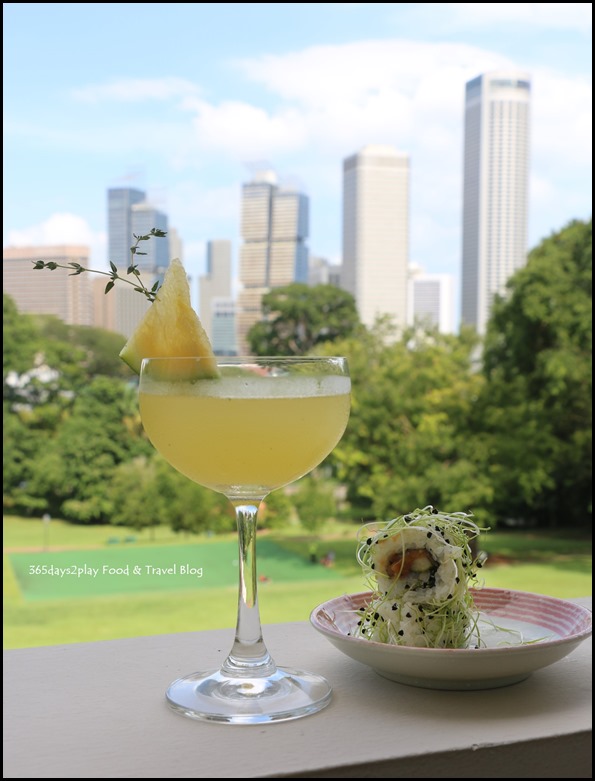 Not a bad way to enjoy the park I must admit.
Hotel Fort Canning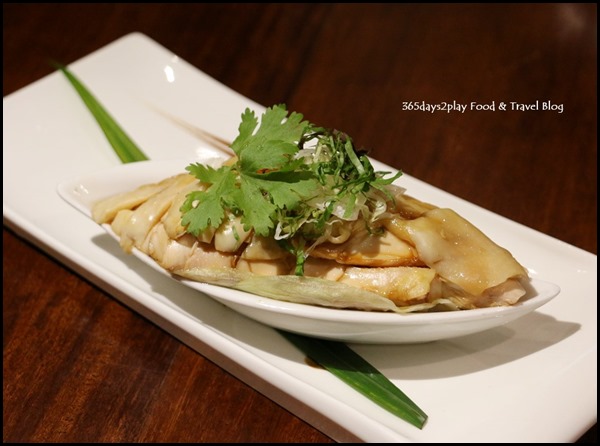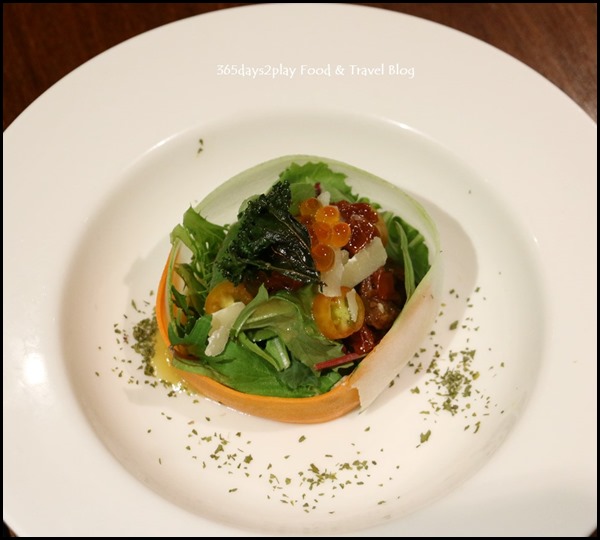 For those yoga enthusiasts, check out Hotel Fort Canning's free yoga session on 4th March. You can also sample their wellness breakfast for $5. For me, I skipped the yoga session and dived straight into the food…..
To register or to find out more, visit http://www.nparks.gov.sg/weekends.
---
Add me on Facebook, Instagram and Twitter if you want to be kept up to date with the latest happenings in the food and lifestyle scene in Singapore!
---