Singapore Coffee Festival is on from 4 — 6 August 2017 (which means right now!) for the public, but us trade and media had a luxurious 1st day today to check out the exhibitors minus the crowd. The layout of the festival is very spacious and actually spans 2 floors. You have to go through the security bag check for each of the floors that you visit, and again if you exit to go to the toilets (wow the manpower there). They've used up 11,000 sqm of floor space this year compared to about 7,000 sqm last year. There is a generous amount of space between the rows of booths, so if it feels crowded during the weekend, it just means it is a really popular festival!
Your ticket entitles you to TWO free drink samples of your choice. Choose wisely! Keep the drink samples card after you're done, as it still entitles you to further discounts at the actual cafes up to 31 August 2017. For more details on the participating cafes, or for tickets, go to http://sgcoffeefestival.com.sg/.
Scroll down for pictures of the Singapore Coffee Festival taken during the Trade and Media preview today. All pictures taken using iPhone 6.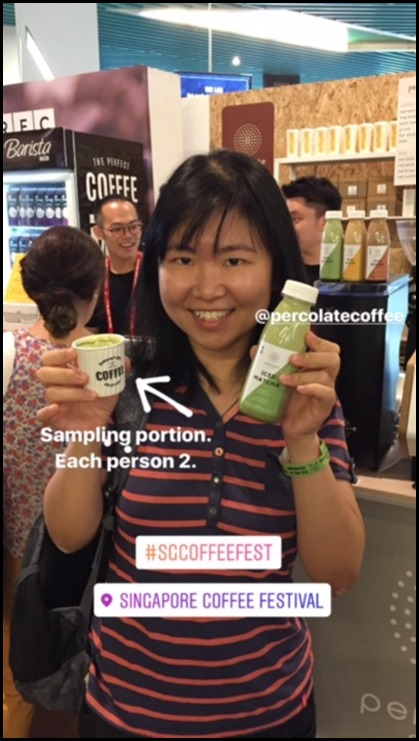 Taken from my Instagram Stories, hence the picture quality….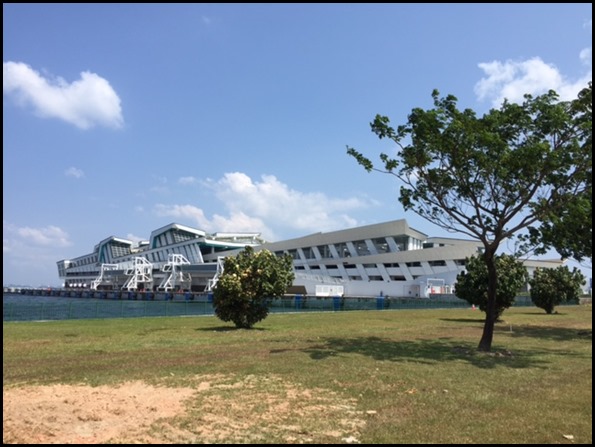 The Singapore Coffee Festival 2017 is held at the Marina Bay Cruise Centre. You can alight at the Marina South Pier MRT station and take a 10 minute sheltered walk there.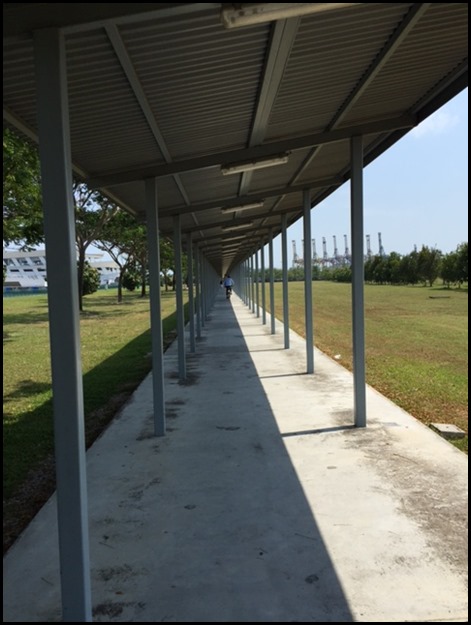 Yes it's a hell of a long walk…luckily sheltered.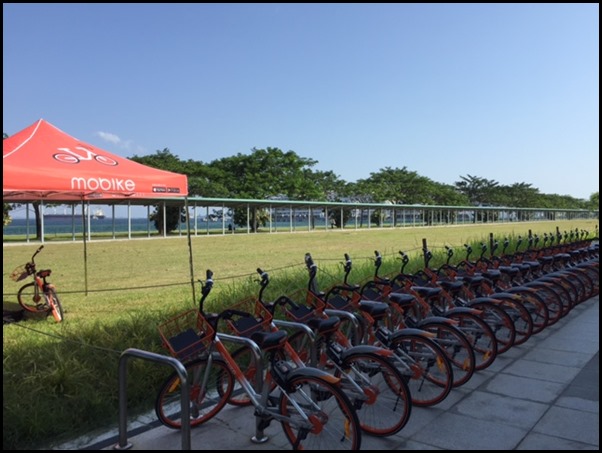 Or you could rent a bike from the enterprising Mobike to make the journey quicker. A number of people did ride past us as we made the trek from the MRT station to the cruise centre.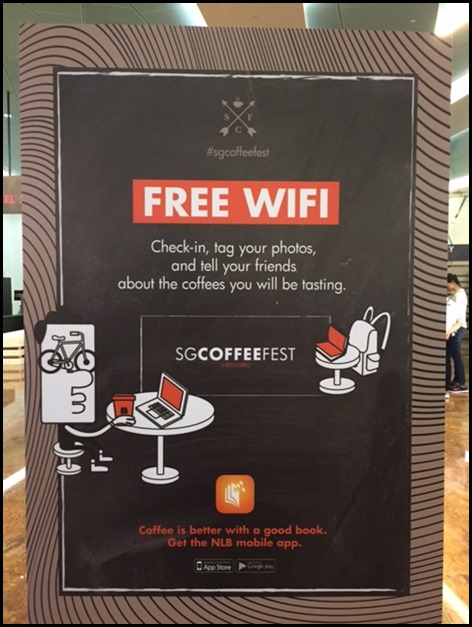 Free Wifi at the Singapore Coffee Festival. Hashtag #SGCOFFEEFEST
Exhibitors for Level 1. Yes don't forget to go to Level 2 too.
You will be given a drink sample card with 2 free sample drinks stickers. Each booth will indicate the samples available for redemption. Spend your precious 2 drink stickers wisely. And the sample size is that paper cup I was holding in the 1st picture, and not the entire cup or bottle of drink.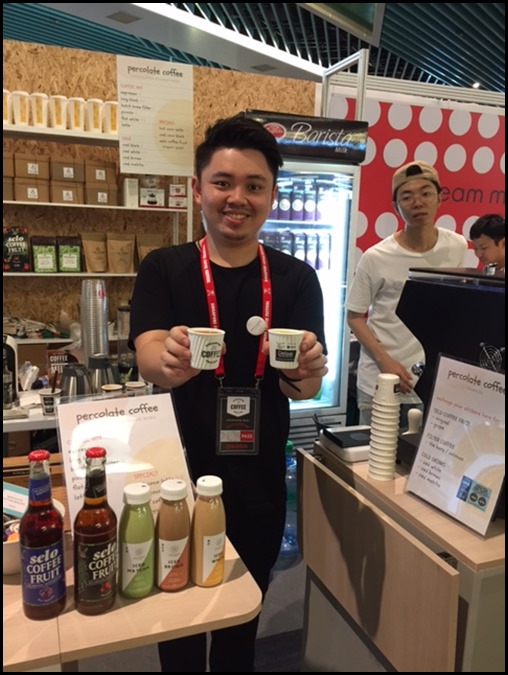 Analysis paralysis, in the end I spent my 2 coupons at Percolate! Had the Iced Matcha twice! I'll always have a soft spot for Percolate, mainly because it's just 2 block down the road from my parents' place!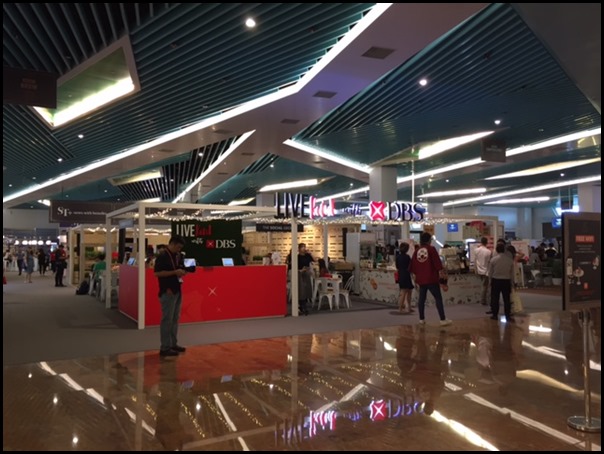 The Singapore Coffee Festival is presented by DBS.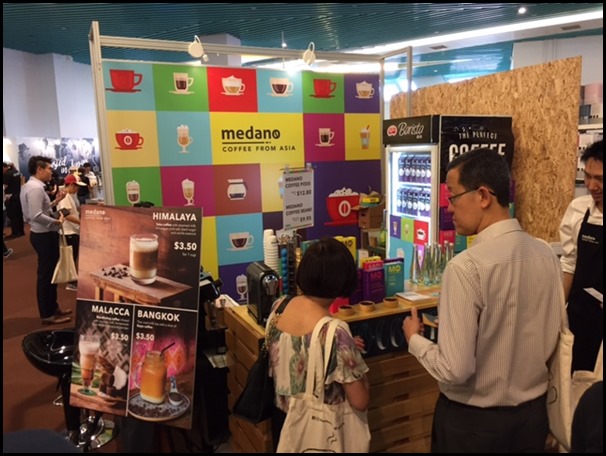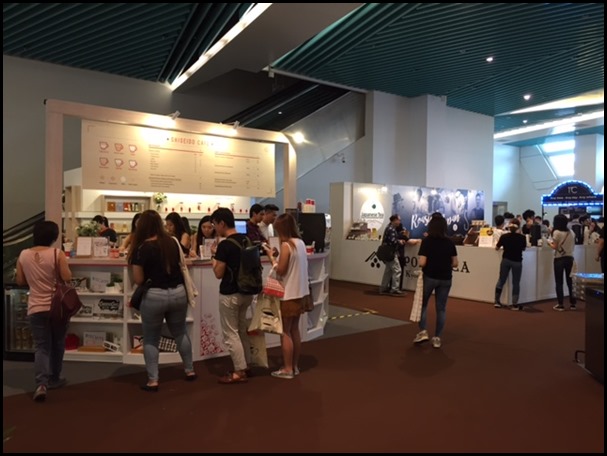 Shiseido Coffee….??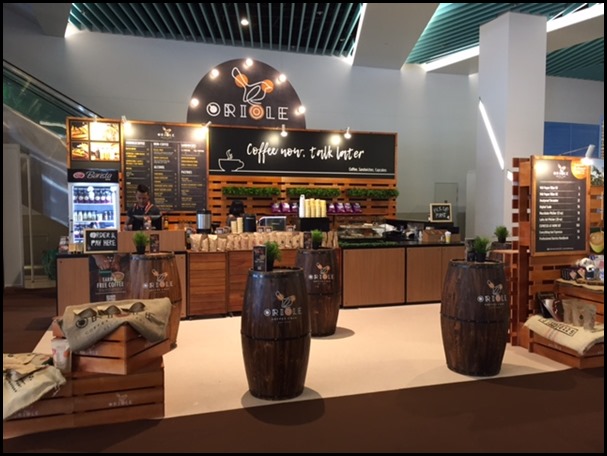 Oriole Coffee & Bar, one of the front-runners in the cafe scene.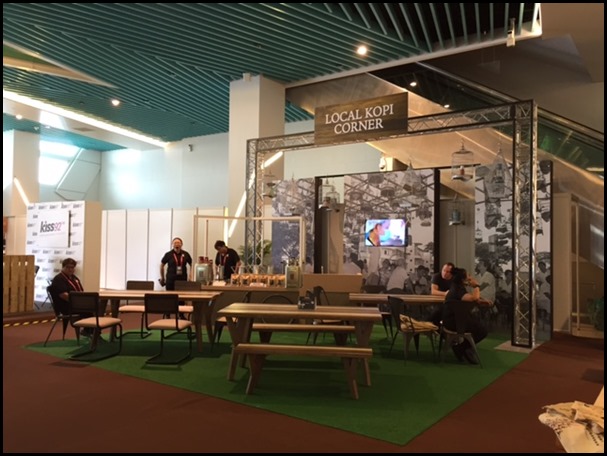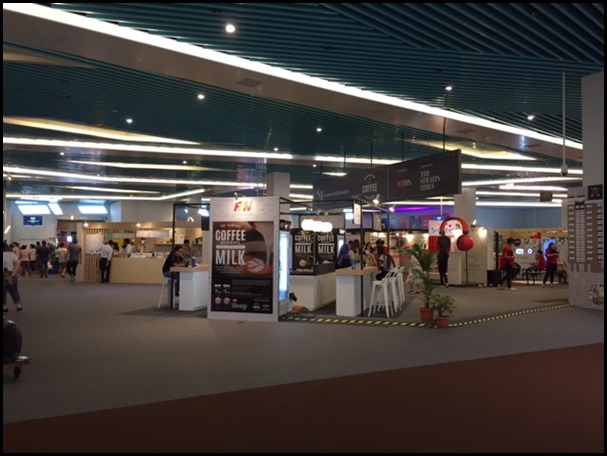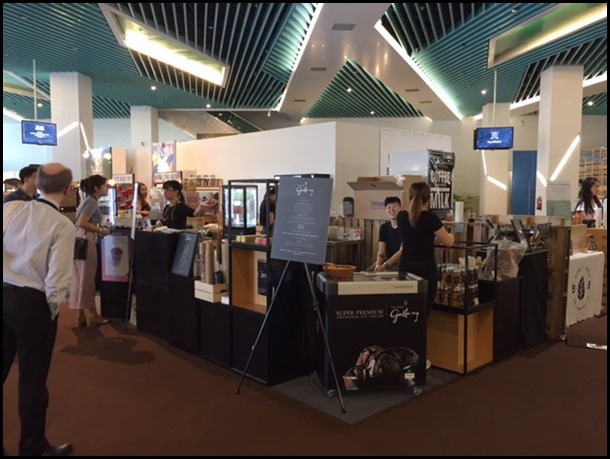 I'm on the hunt for the best Chai in Singapore. Tried this one from Prana Chai, must say it's a bit too mild in flavour for me. They use all natural ingredients though.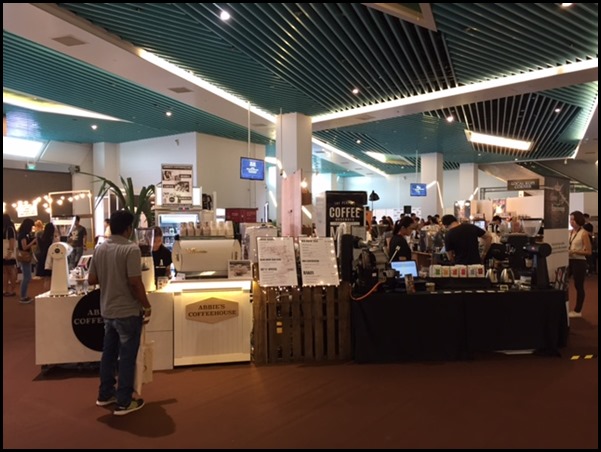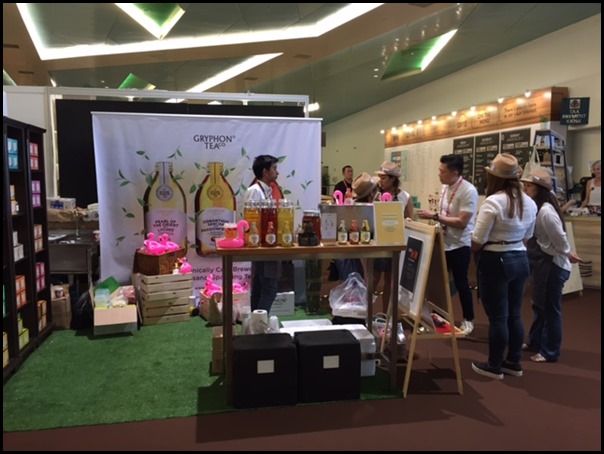 Gryphon Tea. There's Lim Tian Wee, the owner of Gryphon Tea there on the right.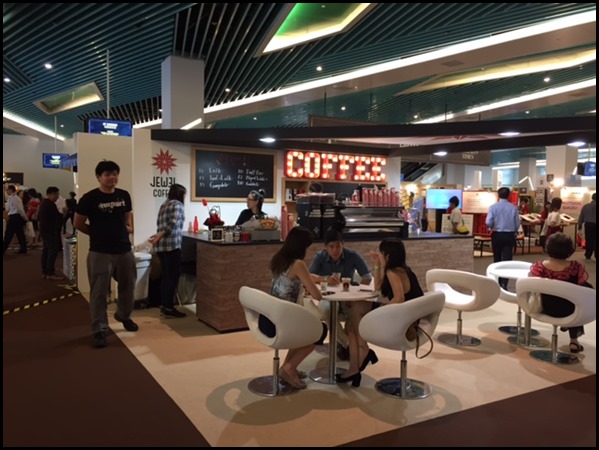 Jewel Coffee Also one of the front-runners of the cafe scene. I remember when I first started blogging, these guys were one of the cafes I covered, because everyday on my way to work, I would see this humongous COFFEE sign calling out to me. They've been on an expansion plan recently and now have like close to 10 outlets?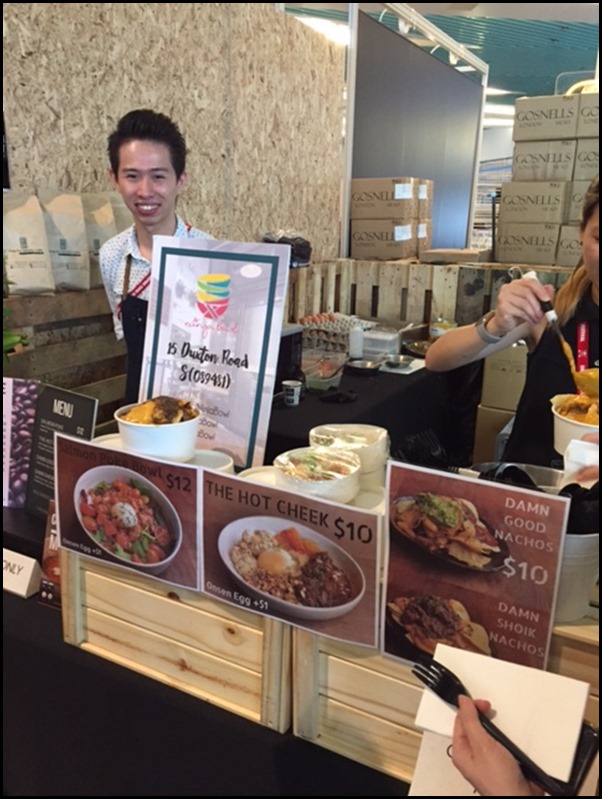 Alas, I saw Ninja Bowl only as I was leaving the festival, or else I would have had one! I actually didn't have lunch before going to the festival, in the hopes of finding something nice to eat. However, most of the items are dessert types and I wanted something savoury. There were some sandwiches available at some booths like Park Bench Deli, but I also wanted something more exciting than sandwiches!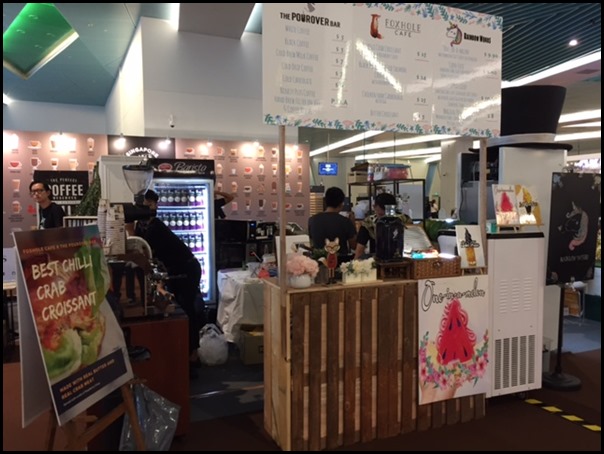 I am told that the watermelon dessert at Foxhole cafe is da bomb! And this is from a person who doesn't like watermelon! (Omg who doesn't like watermelon!). Check out the The Pourover Bar when you are there too.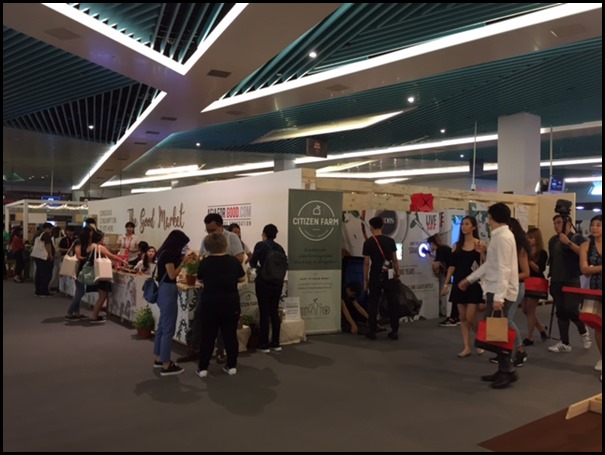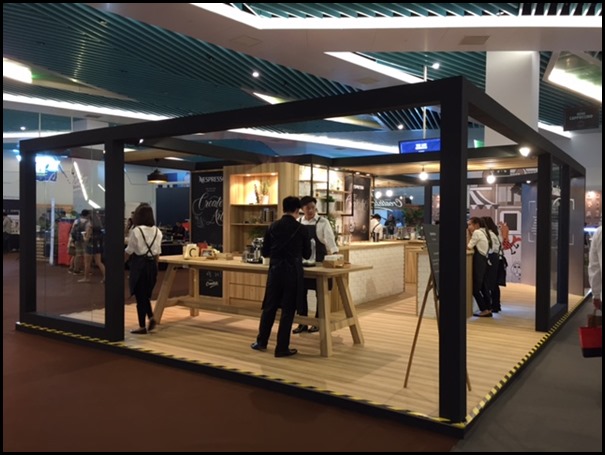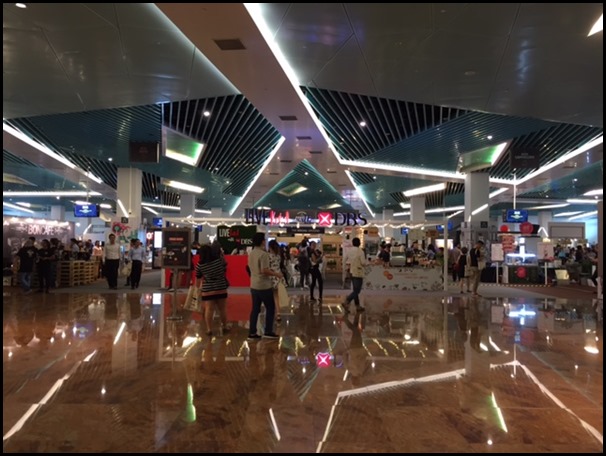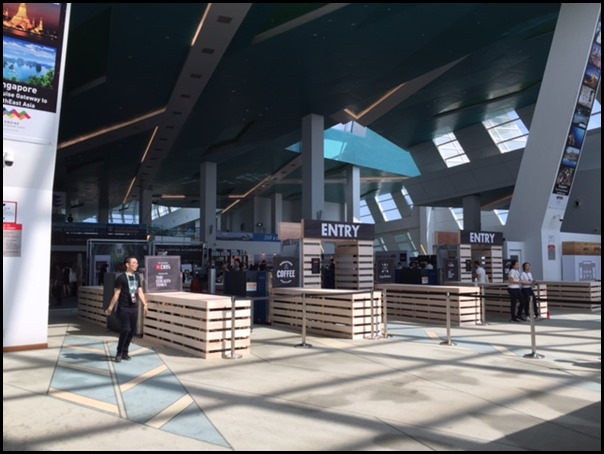 The 2nd floor looks much better because of the natural lighting. Had to go through the bag check again on the 2nd floor. AND again when I returned to the 1st floor.
The Coffee Academics and Geisha.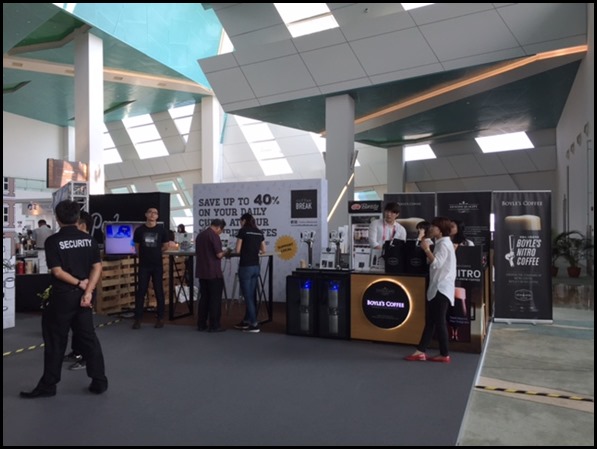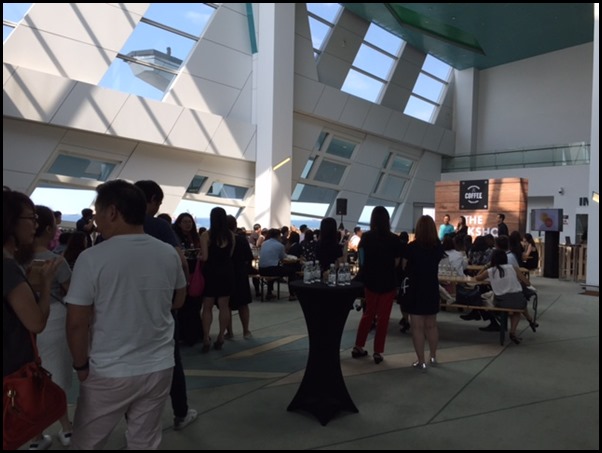 Some event space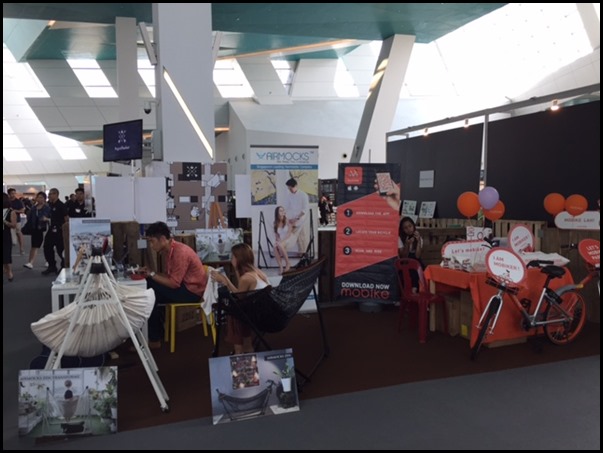 Some non-coffee exhibitors there….Airmocks and Mobike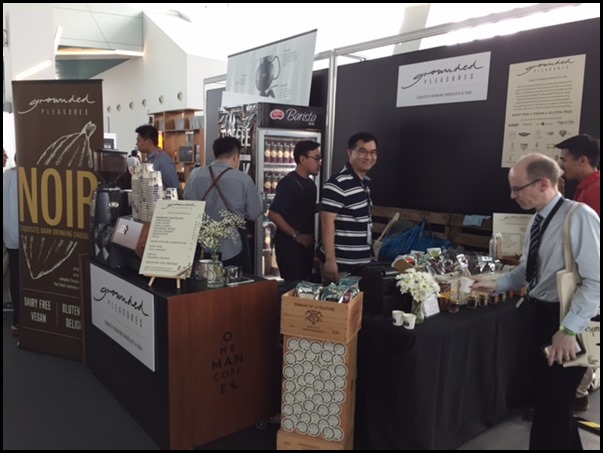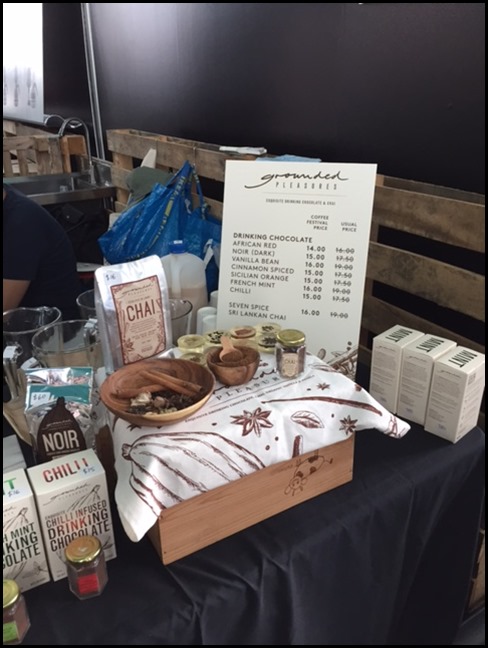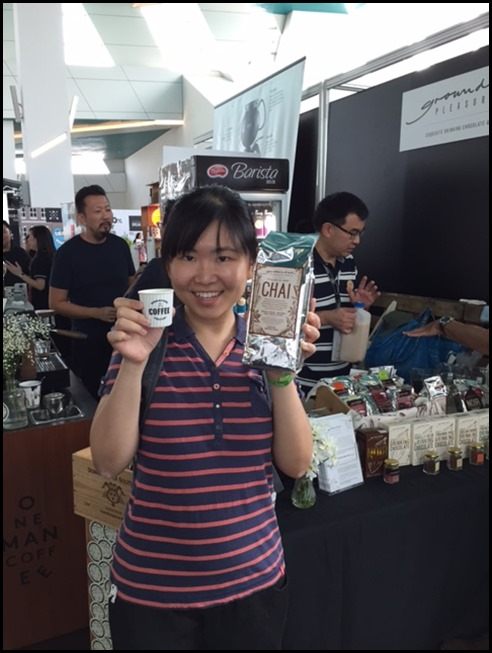 I found the Chai I was looking for from Grounded Pleasures. It's strong and sweet enough, just how I like it. If you have a chance, go try the iced chai, it's really refreshing! Ended up buying a $16 200gm packet. They also have a number of drinking chocolate flavours with mint or cinnamon etc. We bought the cinnamon one too. http://www.cocoadimensions.com/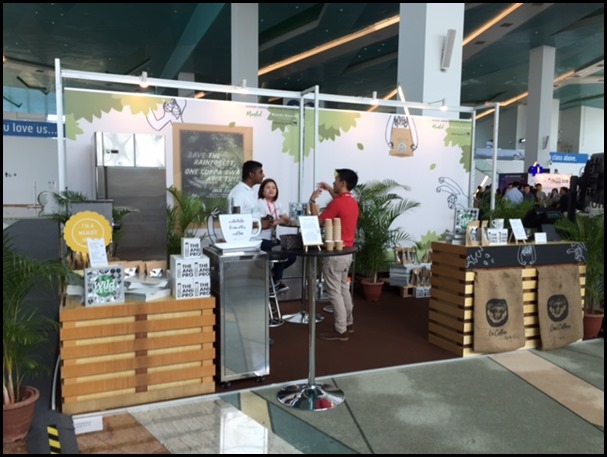 Mandai coffee by Wildlife Reserves….huh what has the Singapore Zoo got to do with coffee? Just found out today that the coffee beans are grown under tree cover instead of using deforested land, so it's a more eco-friendly kind of coffee. You can taste this coffee at the Singapore Zoo's cafe.
Outdoor chill-out area with music and good views of the water.
Check out my Instagram Stories for videos of the Singapore Coffee Festival!