Parents with young children often wonder if a country or city that they're travelling to is baby or toddler-friendly. Just check the mommy forums online and you will know that this is a perennial question. And rightly so too. I mean if your baby or toddler is already a handful in Singapore, the last thing you want is to be unprepared and ill-equipped in a foreign location. It's very easy for bystanders to say "go with the flow, it's a holiday!", but if it's an issue that you have to face every single day of your trip, it will take its toll.
We just returned from Melbourne last week. Prior to visiting, I had been told that Melbourne is pretty baby-friendly. My biggest concern before going was how to let Baby nap comfortably, and whether the streets would be stroller-friendly. I wasn't too concerned food-wise because Baby loves his food, and also Melbourne seems clean enough. On the whole, we had a pretty good 10 day holiday in Melbourne, yes 10 days entirely in Melbourne city.
Is Melbourne baby / toddler-friendly? Here's what I found out.
1. Baby food is super affordable in Melbourne!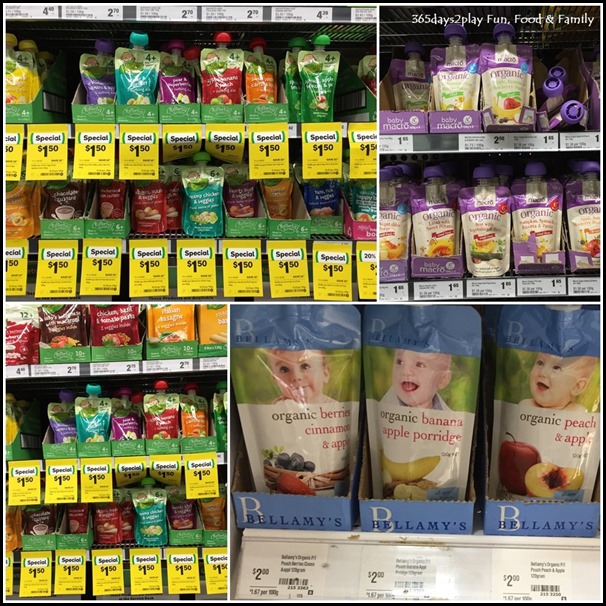 So cheap! $1.50 for Rafferty's Garden, $1.65 for Macro's Organic and $2 for Bellamy's!!