The other day, I won some free tickets to go check out the Carnival of Butterflies at the HarbourFront Centre. It's a pop-up event by the Butterfly Park and Insect Kingdom as part of the CNY celebrations and will run until 25 Feb. The permanent Butterfly Park at Sentosa has been around since like forever, but I've never ever thought to visit. After visiting this butterfly pop-up event, I realise I have to go for the full experience!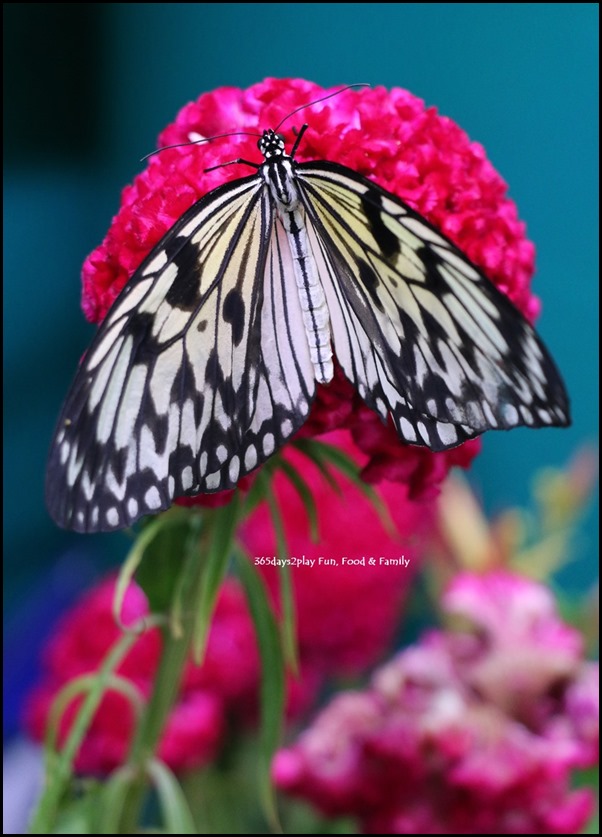 My best shot of the butterflies I think. Scroll to the end to see more butterfly pictures.
These days, nothing gets my butt moving faster than anything that's fun, experiential and educational for toddlers. See and touch butterflies? You got my attention man. The pop-up tent is actually quite small, you have to almost crawl through the entrance to get into the tent, although you can stand upright once you're inside.