Did you know that Outback Steakhouse is 30 years old this year? To celebrate its 30th birthday, Outback Steakhouse will be offering up to 30% discounts when you dine there. Scroll down to the end of the post for details on how to obtain the 30% discount. We checked out Outback Steakhouse's outlet at Orchard Gateway. I prefer this outlet compared to the previous location at Millenia Walk as it's much brighter here and the decor is not so dated.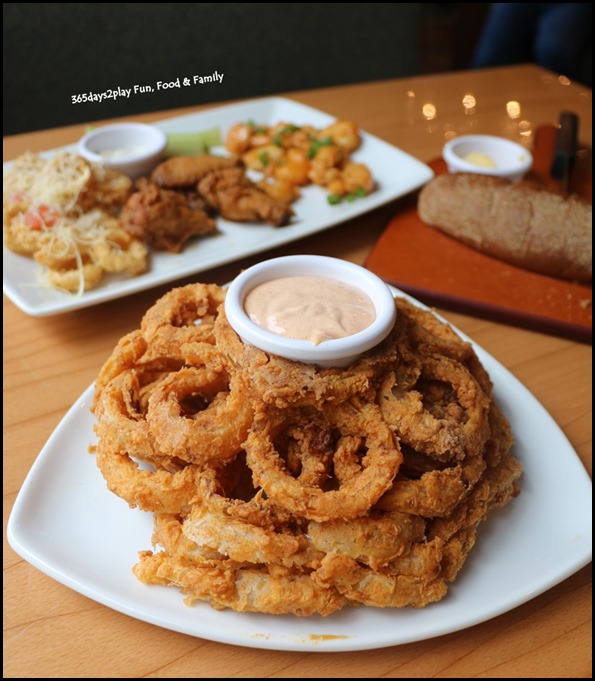 I've always liked Outback Steakhouse for its famous Typhoon onion rings. When I was first served the dish more than a decade ago, I was amazed. I still am amazed actually! The humongous portion of onion rings still tastes so good after all these years. Huge crispy piping hot onion rings, not tiny flimsy bits. So good.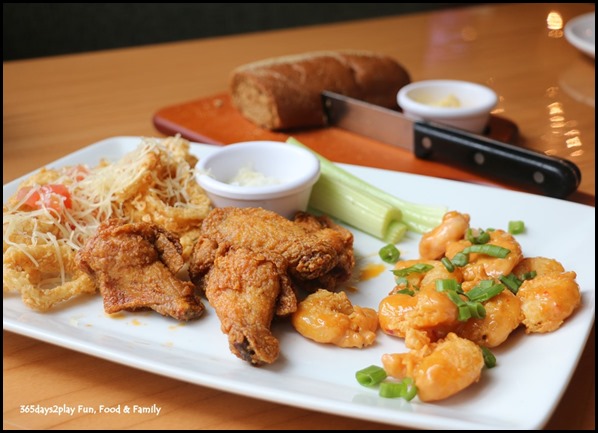 Appetiser Platter  (Kookaburra Wings, Lemon Butter Calamari, Crispy Volcano Shrimp) $21
The appetiser platter we tried was not as impressive as the typhoon bloom, mainly because the crispy volcano shrimp was tough and chewy although we liked the tangy sauce.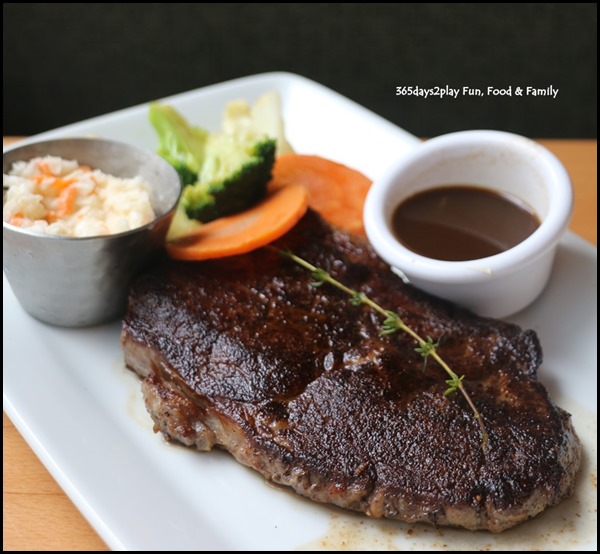 Ribeye $47.90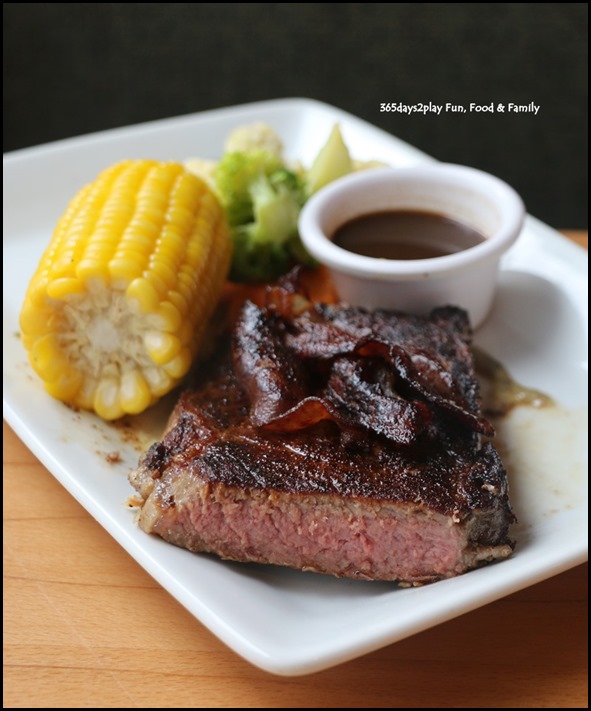 Bacon Wrapped New York Strip $45.90
Glad to report that both the steaks we ordered passed the taste test. They were cooked correctly and were flavourful. Only comments are that the rib-eye didn't look like a rib-eye cut (even though the kitchen staff confirmed that it was), and that the bacon was too charred and not wrapped around the steak as advertised.
The following criteria needs to be met if you want the discount.
● Until 30th September 2018
● Monday to Sunday
● Available for a la carte food items only
● No minimum spend required
● Present the 3rd image below to enjoy the perks
● Not applicable with any other promotions
---
Add me on Facebook, Instagram and Twitter if you want to be kept up to date with the latest happenings in the food and lifestyle scene in Singapore!
Click here to read about my previous visit to Outback Steakhouse
---
Outback Steakhouse Singapore
277 Orchard Rd, #04-01 Orchard Ggateway, Singapore 238858
Tel: 6702 6842
Website: Https://www.outback-sea.com | Facebook : www.facebook.com/outbacksteakhousesg
Opening Hours : Sun — Thur : 11.30am — 10pm | Fri — Sat : 11.30am — 10.30pm