I hardly visit cafes at night, mainly because not that many are open till late at night. Penny University was one such exception during the long Hari Raya National Day 4 day weekend, which was great. This picture, obviously taken on another occasion, is how Penny University looks like from across the road.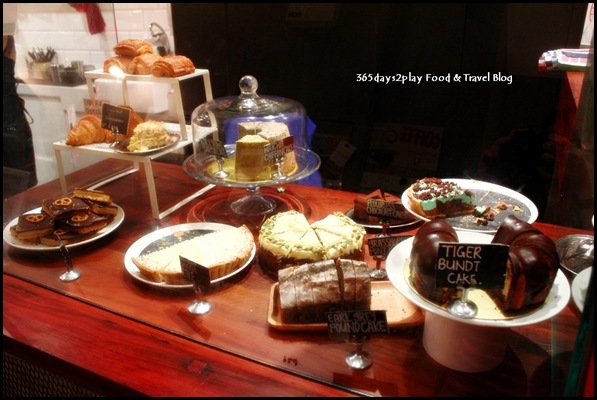 Unlike the 1st visit to Penny University during the day, this time round, all the cakes available were on display. I can't imagine why anyone would not want to show off their luscious cakes, and wait for people to ask if there's more. What I can say is, with the visual appeal, half the battle is won! It is extremely hard to walk past any cake display cabinet, without seriously considering ordering something! Especially if the cakes and goodies have interesting names, such as Millionaire's shortbread!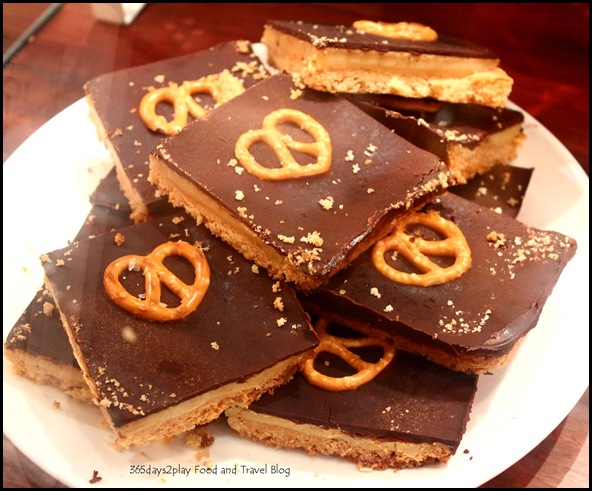 If I were feeling in a shortbread mood, I would certainly have gotten these Millionaire's shortbread! I heard they are good!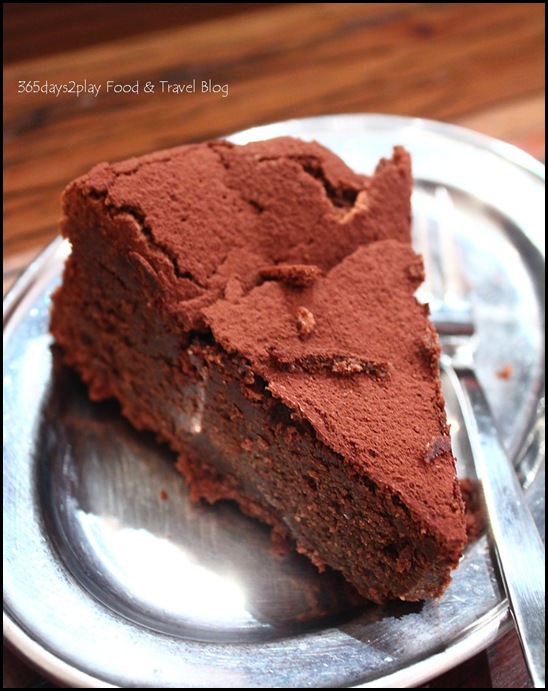 I was actually in a cake mood when I visited Penny University, so I ordered this chocolate flourless cake. It didn't quite hit the spot because I guess I was looking for a luscious and decadent chocolate cake, whereas this was a little dry and crumbly, even if intensely chocolaty.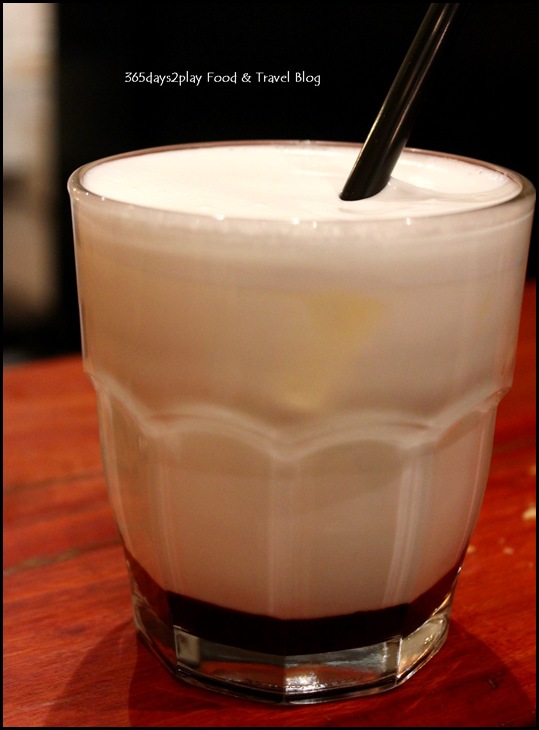 Also ordered this iced chocolate, which helped to bridge the chocolate gap somewhat.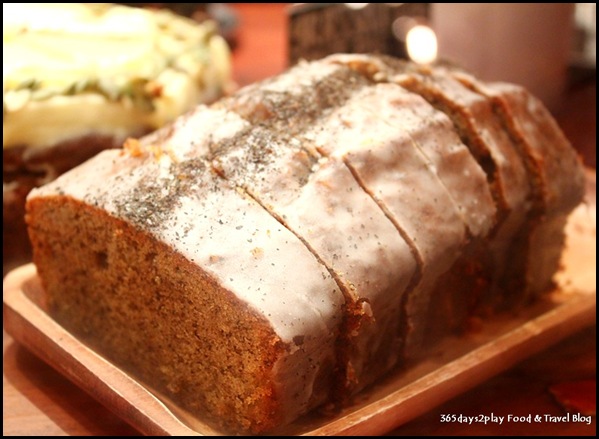 Can't remember what this cake was…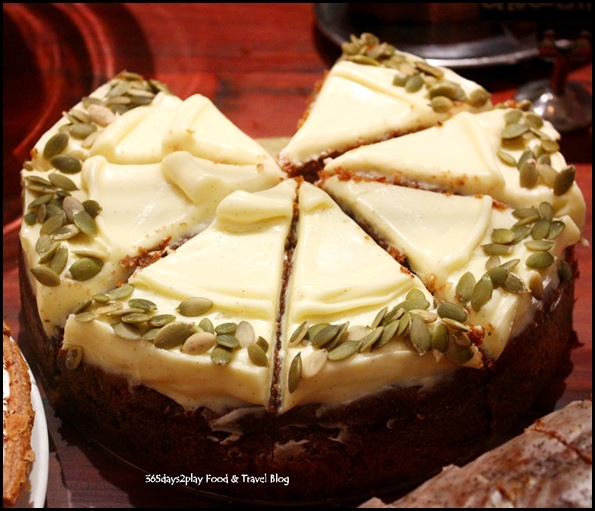 Red velvet cake I think, with lots of cream cheese and sunflower seeds surrounding the edges.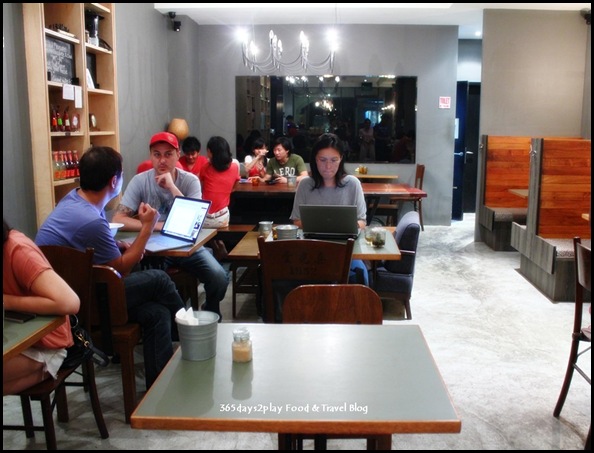 A bit of a no frills, industrial look that Penny University has. It was actually jammed packed during that 4 day weekend, we had to sit at the counter! Can't tell from this picture huh. If you're looking for a cafe with free wifi, you'll find it at Penny University. Password is displayed prominently at the cashier's counter.

~~~~~~~~~~
Click here to read about my 1st visit to Penny University
Click here for other places to eat in the East.
Add me on Facebook, Instagram and Twitter if you want to be kept up to date with the latest happenings in the food and lifestyle scene in Singapore!
~~~~~~~~~~
Penny University, Cafe
402 EAST COAST ROAD
SINGAPORE 428997
Tel : +65 9008 9314
INFO@PENNYUNI.COM