When you think of juggling acrobats, you usually think of the ones in a circus juggling hoops or pins or even lighted torches. But have you heard of people who juggle pizzas, specifically pizza dough? It's quite a sight to be hold actually.
From now until 9 March 2019, catch two-time Pizza Acrobatics World Champion Pizzaiolo (pizza maker) Pasqualino Barbasso at Fratelli Pizzeria at Hotel Michael in Resorts World Sentosa. This Sicily-born chef has been showcasing his gravity-defying dough-spinning stunts all around the world. But being a Pizzaiolo, he can also produce delicious Italian pizzas as well.
Catch him in action at the following timings! Scroll to the bottom of this post for a sneak peek video of Pasqualino Barbasso in action! And if you want to learn from the master himself, there is a pizza making workshop on 6 March. Please call +65 6577 6688 to register for a slot.
Pizza Acrobatics Demonstrations
Date: 1 — 9 March (except Tuesday)
Time: 1.15pm (lunch), 7.45pm (dinner)
Venue: Fratelli Pizzeria, Hotel Michael, Lobby
Scroll down for pictures of some dishes we tried at Fratelli, plus the sneak peek video of chef Barbasso in action.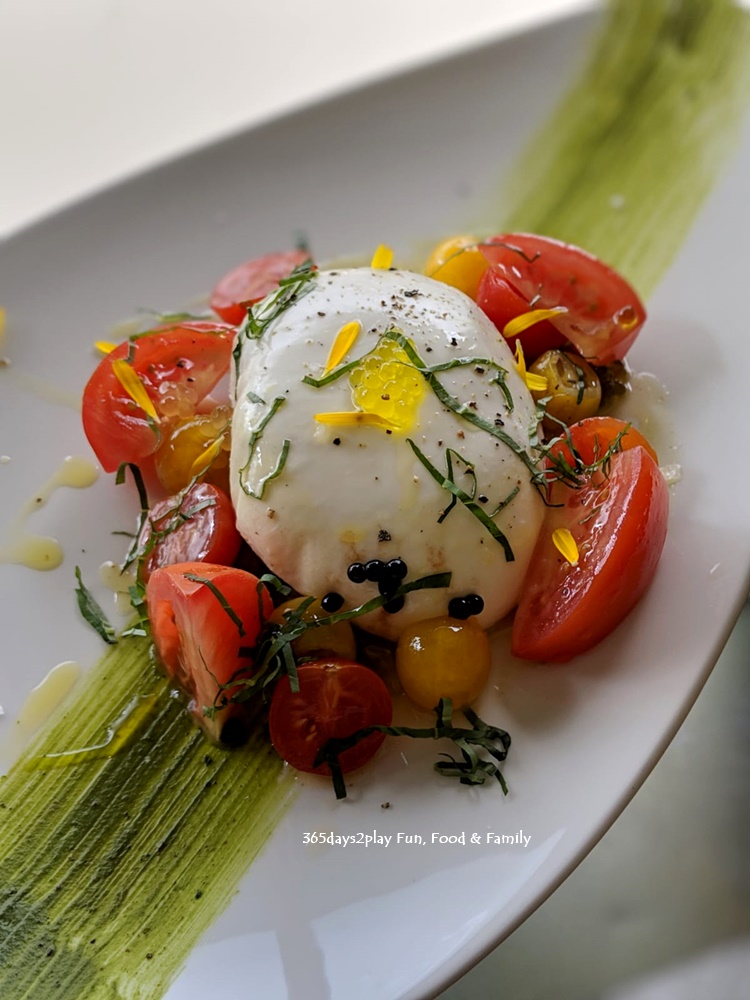 Burratina
Puglia's soft burrata cheese, vine tomatoes, basil pesto sauce, Balsamic vinegar pearls $38 (Available only at Fratelli Trattoria)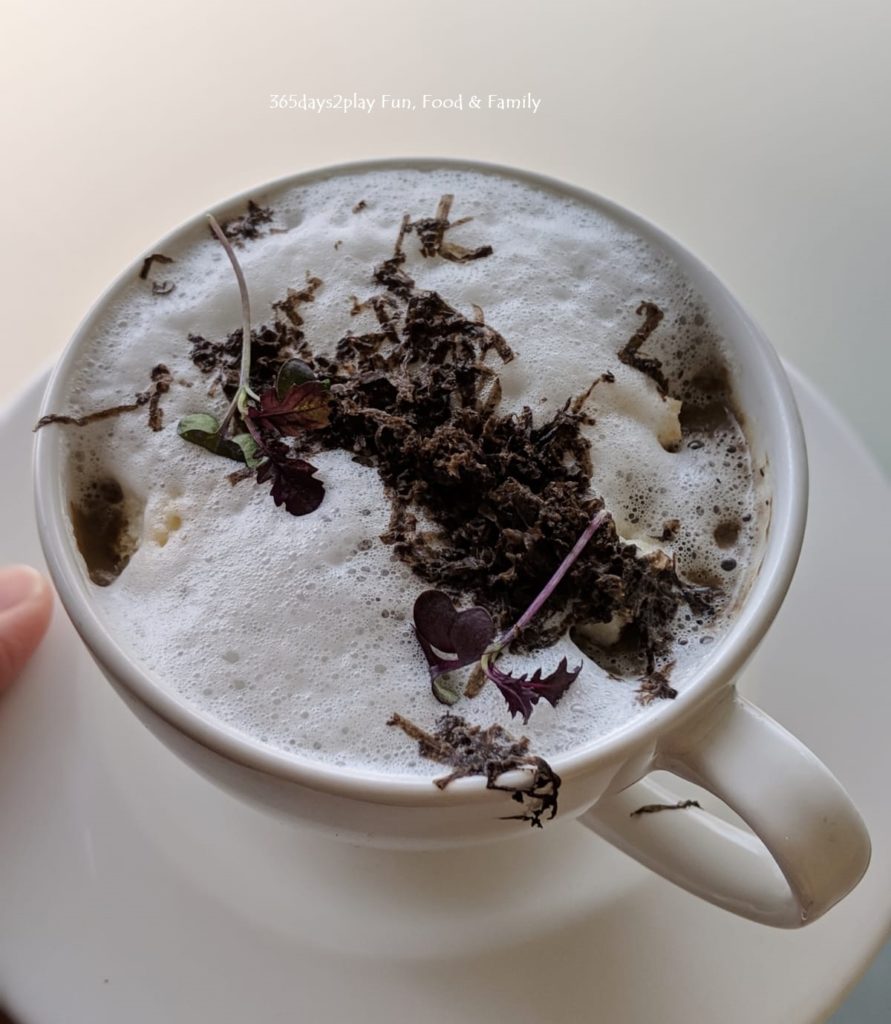 Cappuccino di Porcini e Tartufo (individual)
Porcini mushroom Cappuccino', Toasted brioche bread and seasonal black truffle $22 (Available only at Fratelli Trattoria)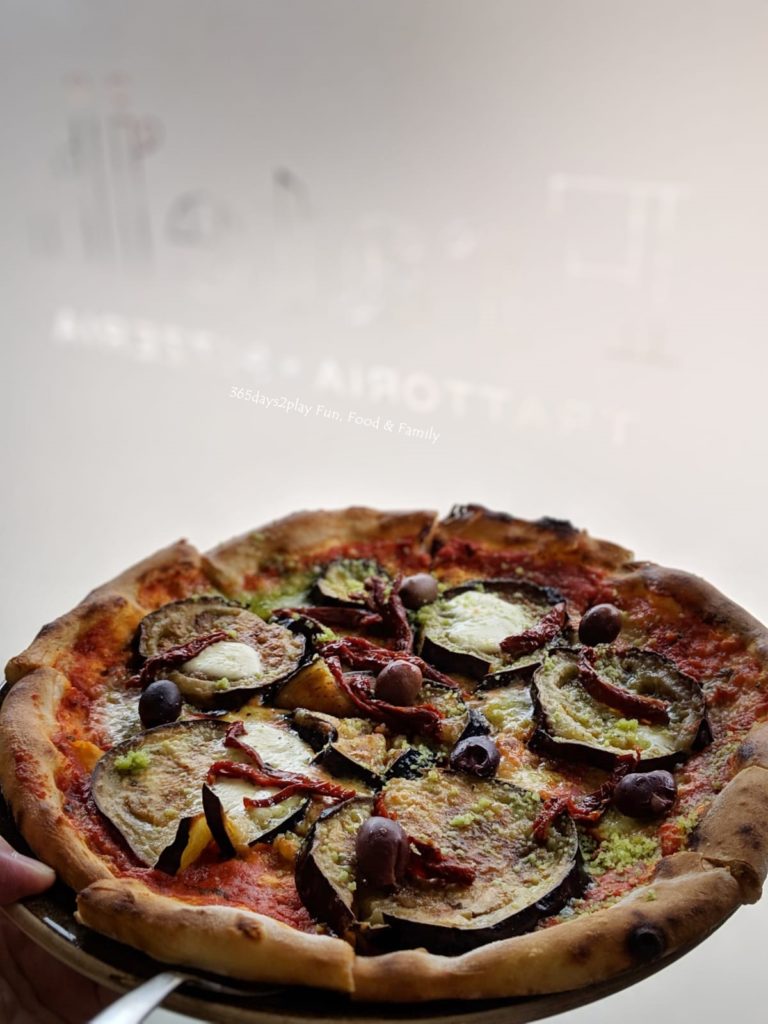 Meditteranea Pizza
Tomato sauce, mozzarella, fried eggplants, Taggiasche olives, sun dried tomatoes and basil powder $34
(Available only from 1 to 9 March on Pasqualino's Gourmet Pizza Menu)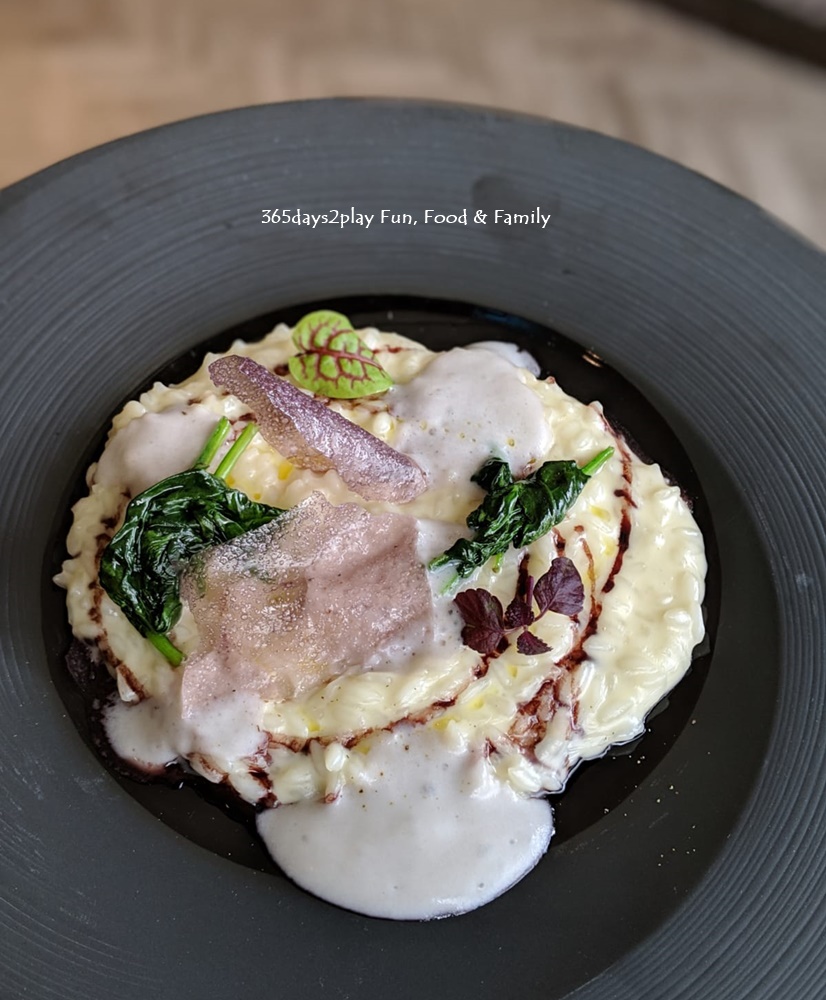 Risotto, Taleggio, Patata Viola, Spinacino e Valcalepio
Classic Carnaroli Risotto with Taleggio Cheese, Purple Potato Espuma, Baby Spinach and Valcalepio Wine Reduction $38 (Available only at Fratelli Trattoria)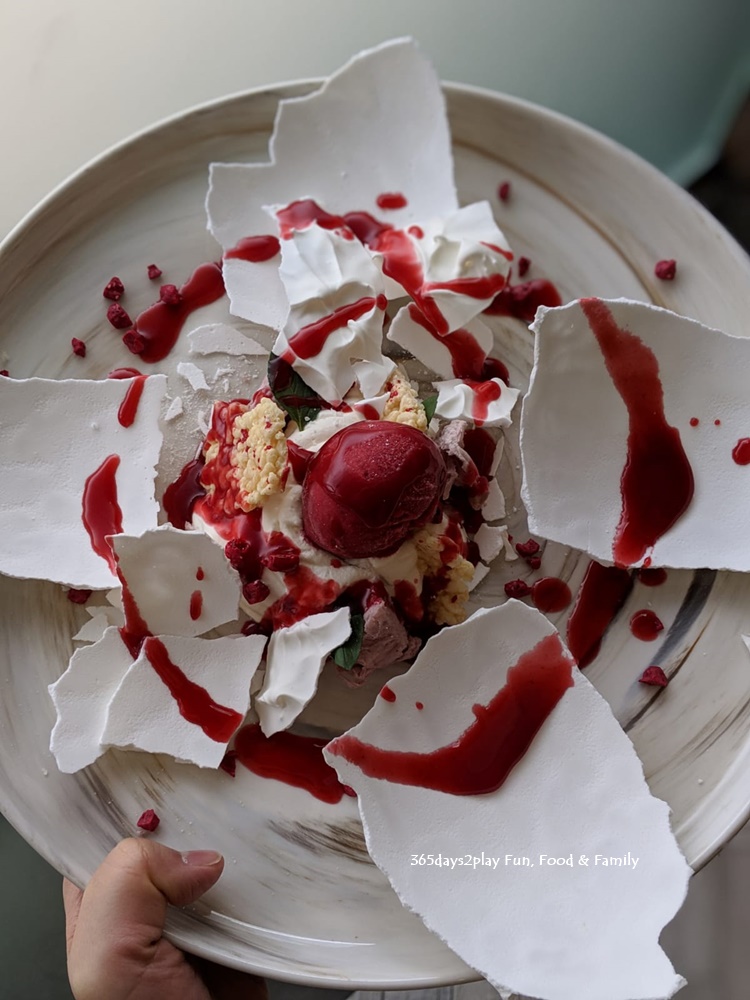 Pianeta di Fragole
"Rossella's Strawberry Planet" Meringue Sphere and Strawberry Textures $28 (Available only at Fratelli Trattoria)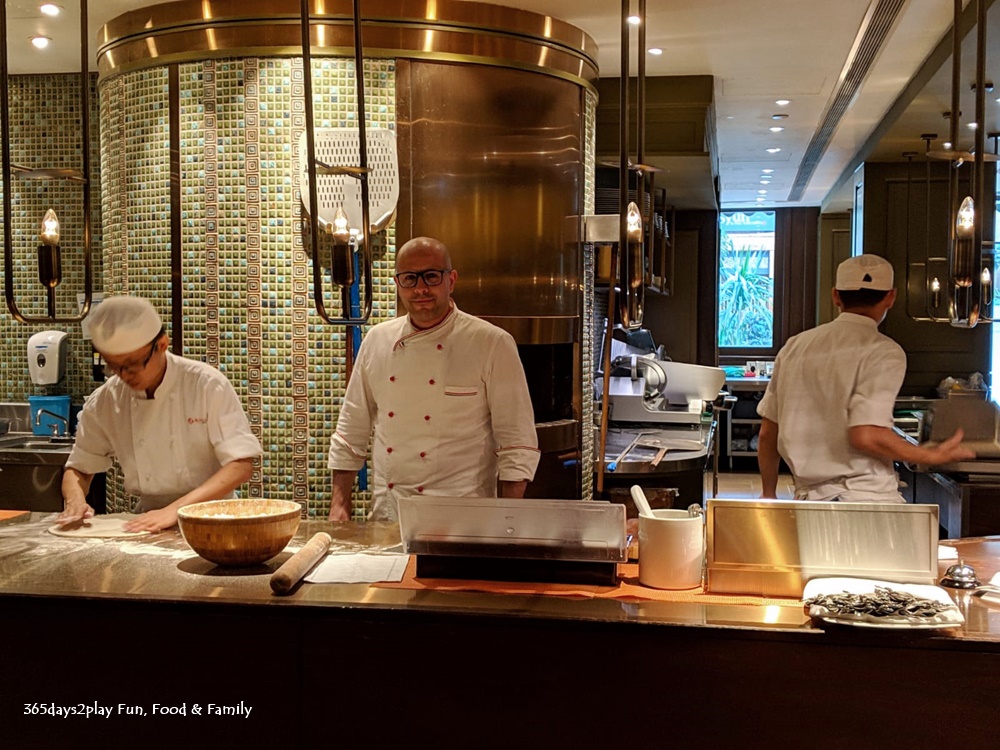 Pasqualino Barbasso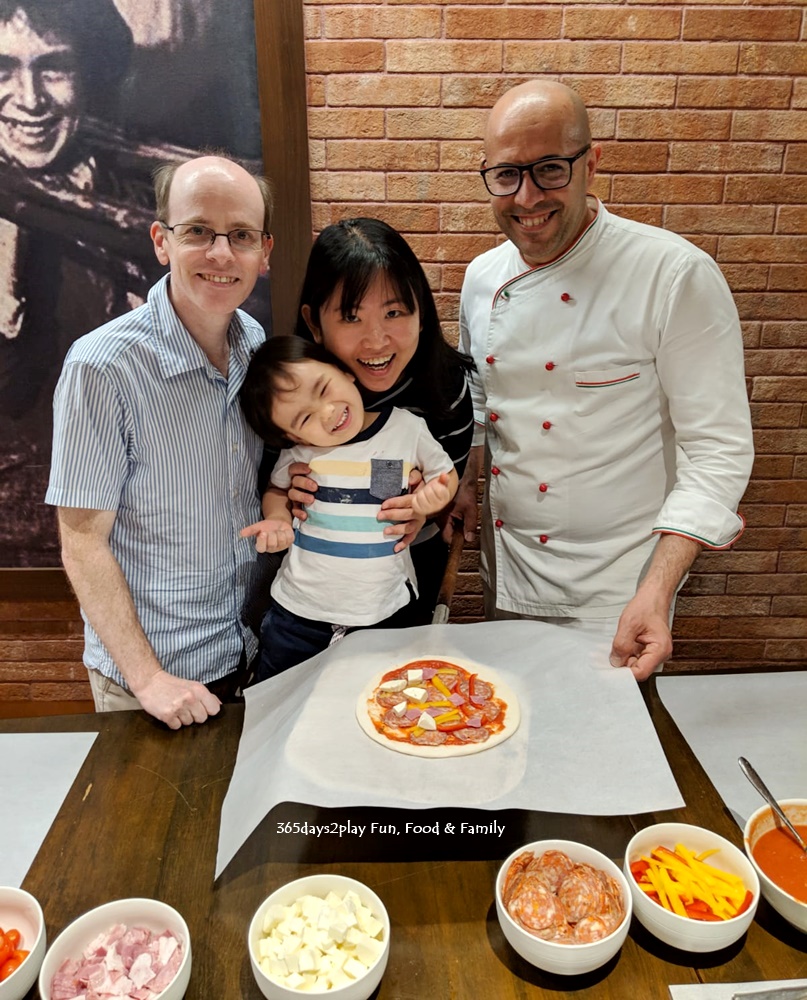 Edward's first pizza making session. He had fun and we must repeat this again at home! We have the secret recipe now!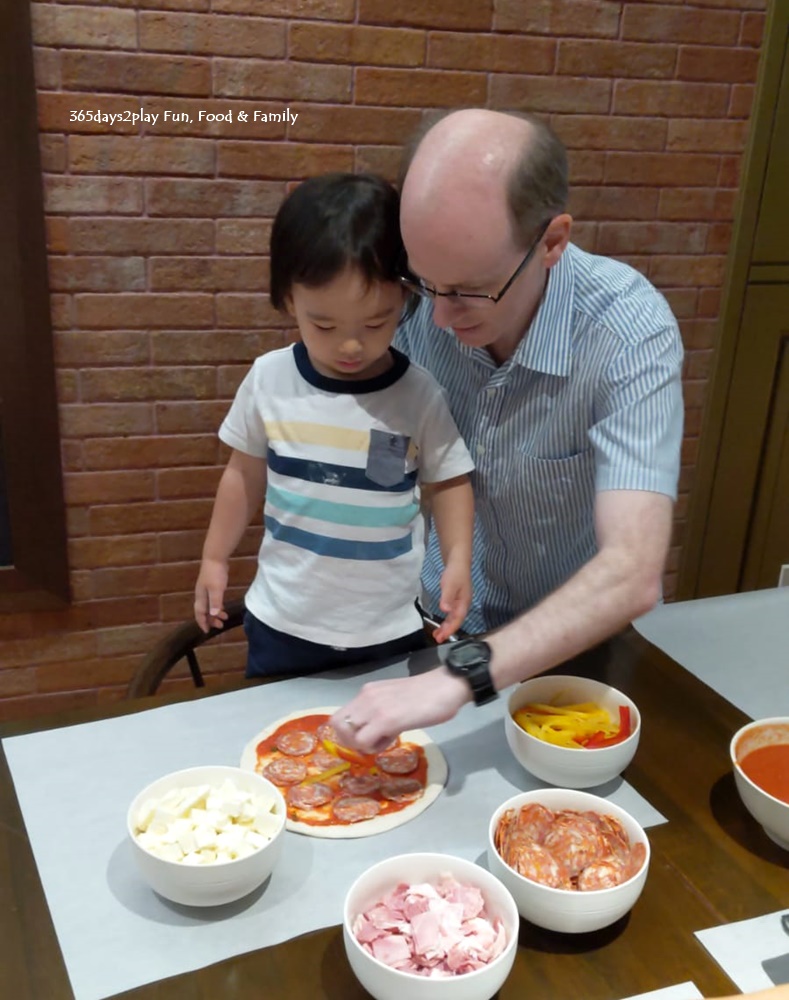 Papa doing most of the work and Edward exercising eyeball power and giving instructions.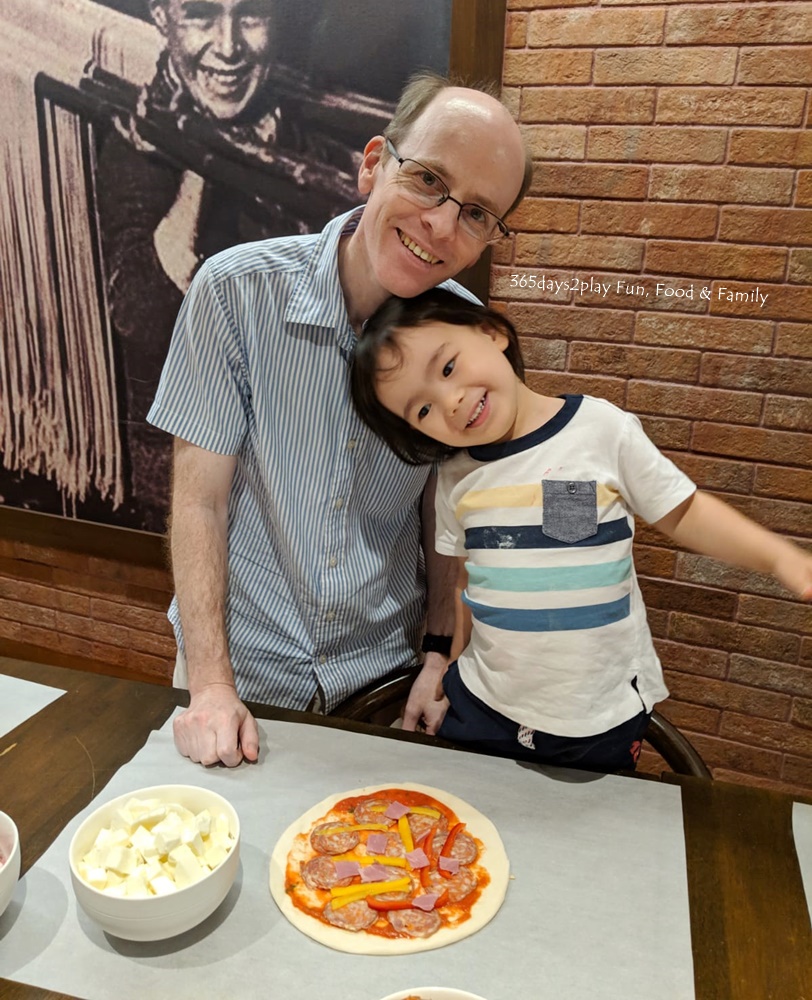 The pizza was very good too, we polished it off piping hot.
Catch Edward in action making his very own pizza!
Is this crazy or what? And the pizza dough gets bigger and bigger and he even juggles 3 at one point! But make sure you watch to the very end for a surprise!!
---
Add me on Facebook, Instagram and Twitter if you want to be kept up to date with the latest happenings in the food and lifestyle scene in Singapore!
---
Fratelli Pizzeria
26 Sentosa Gateway, #02-144 Hotel Michael, Singapore 098138
Tel : +65 6577 6688
For more information : https://www.rwsentosa.com/en/promotions/restaurants/pizza-acrobatics