I'll say it upfront, I am in love with the afternoon tea at the Ritz Carlton! The Ritz Carlton has got to have one of the best afternoon high teas in Singapore! It's amazing I haven't discovered this place until now. I am in awe of the creativity of the chefs at the Chihuly lounge. They must have put in a lot of thought into their beautiful dessert displays. Thank you. For this alone I am sure I will return for a second meal here. Scroll down to see pictures of the tempting desserts at Chihuly Lounge.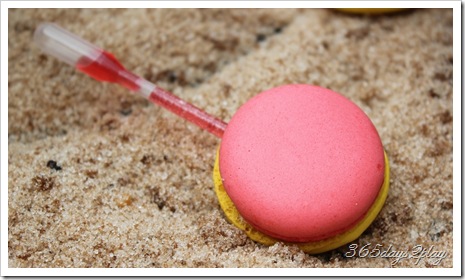 Yes this is indeed a colourful macaron. They've put the pink lemonade flavouring separately so you don't get a soggy macaron by the time you get to the desserts.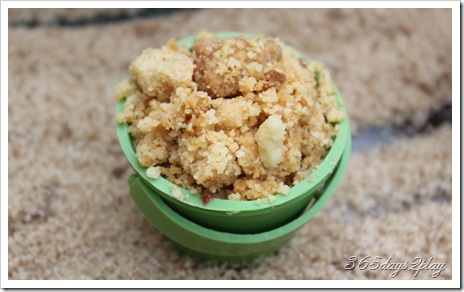 This looks so much like the seaside! It's not sand you see, it's brown sugar! And that's strawberry and rhubarb crumble in the tiny bucket.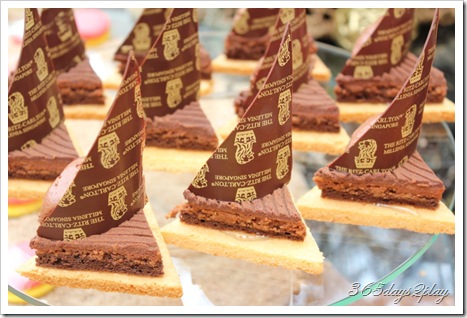 Chcolate Tri – Chocolate mousse cake made out to look like little sail boats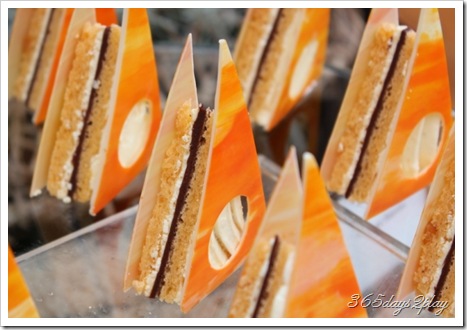 Orange sunrise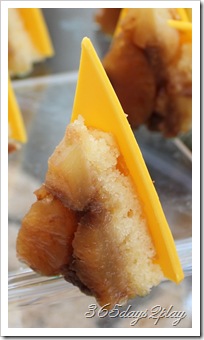 Pineapple Sponge
Some people start with dessert first, and so shall I. Shall return with the savouries in a while.
Check out Part 2 on Chihuly Lounge Savouries
Check out 365days2play's review where to find the Best Scones in Singapore
Also check out 365days2play's reviews on other good places to have afternoon high tea : – 
Hotel Intercontinental Lobby Lounge