[Media Invite]
If you haven't already heard, Sushiro, Japan's largest kaiten (conveyor belt) sushi chain has just opened its maiden outlet in Singapore at Tiong Bahru Plaza on Monday 19 August. This is exciting news because Sushiro is immensely popular in Japan, serving over 149 million customers in Japan alone, or how about 1.36 billion plates of sushi per year? I hear there are long queues already, in part thanks to opening specials. Better hurry down if you want to enjoy things like sea urchin sushi for only $4.80 for 2 pcs!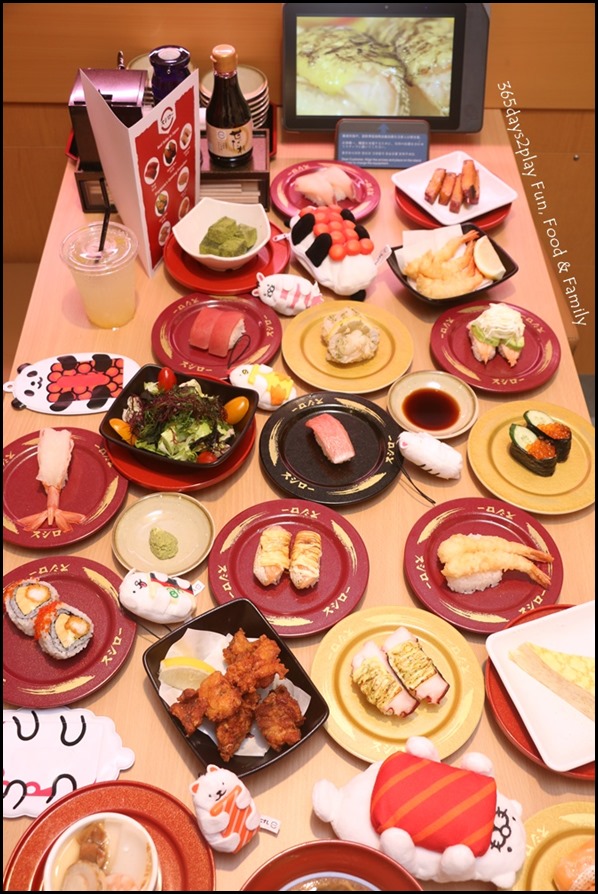 Big numbers aside, what does it mean for sushi loving people like you and me? Well, the best part about Sushiro is how affordable the sushi is. Most of the sushi is priced at a very attractive $2.20, with a few premium items going at $3.20 or $4.80. But since most of the sushi is priced at $2.20, you could very easily have a complete sushi meal eating only the $2.20 items. Okay I counted the $2.20 items on their menu, and there are 44!
We had to do a double-take when we saw items such as the Big Red Shrimp sushi, salmon with basil cheese and dongpo pork being priced at $2.20. Or how about the salmon roe being priced at $3.20. These items would probably have cost more at other popular sushi places.
There are also some interesting items that are not commonly found in family-style sushi chain outlets such as sea urchin (uni), ark shell, octopus with basil cheese and dongpo pork. Because its always more fun when there are new and innovative items to whet the appetite.
Speaking of innovation, Sushiro is the 1st conveyor belt sushi chain in Singapore to boast a 2-tier conveyor belt system. The lower conveyor belt holds various types of sushi for customers to pick off the conveyor belt. The upper conveyor belt is for special deliveries, ie what you order directly from the IPad. If you've never seen this before, its quite exciting to watch out for your order as it travels out from the kitchen and chugs along until it reaches your table. Also very funny when it shoots past your table and you realise it wasn't your order after all!
I'm never one for using technology for technology's sake, but one great thing about having IC chips attached to the bottom of each plate is that the chips are programmed to automatically remove a sushi plate after it travels about 350m on the conveyor belt, thus ensuring freshness and also sending info to Sushiro to tweak customer demand vs sushi supply. See the Instagram post above for pictures of the outlet.
Oh did I mention that multiple visits will earn you stamps where you can redeem cute soft toys? I'm already planning a return visit soon!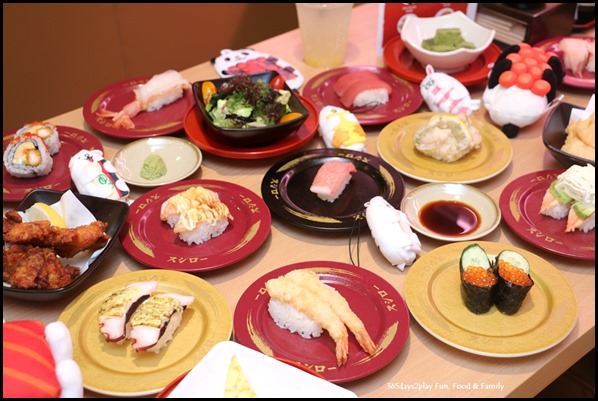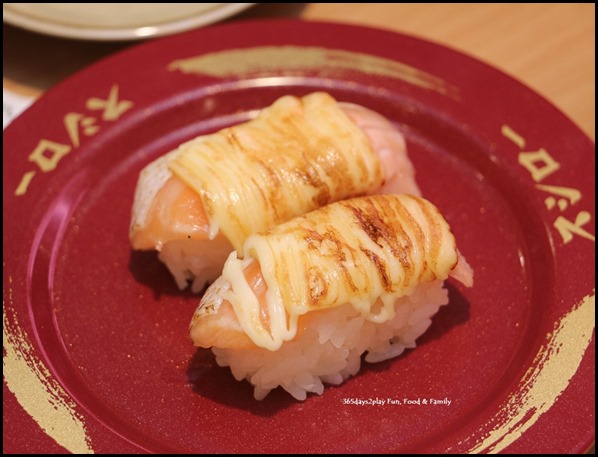 My favourite item : Salmon with cheese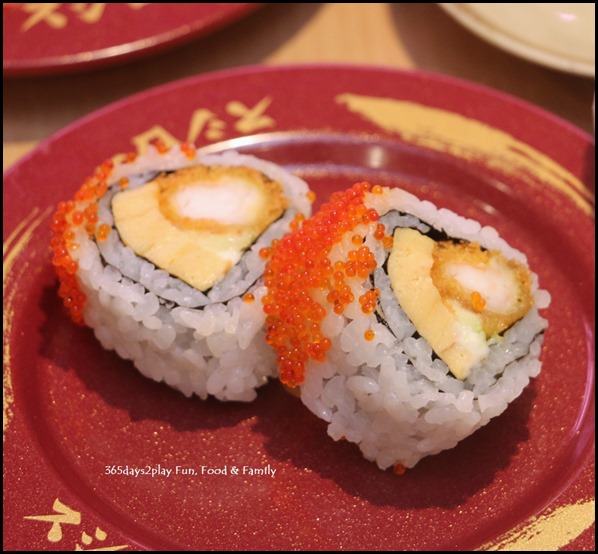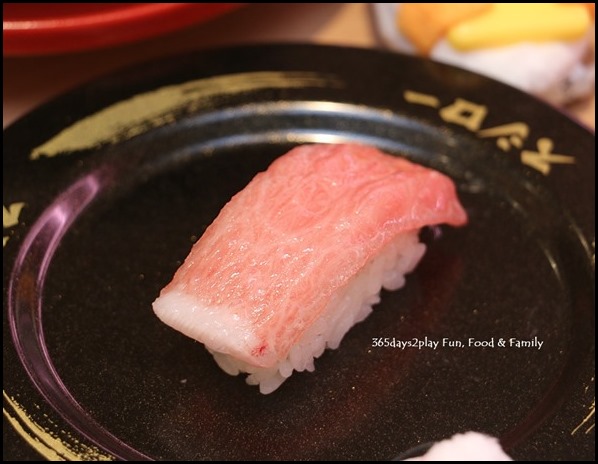 ---
Add me on Facebook, Instagram and Twitter if you want to be kept up to date with the latest happenings in the food and lifestyle scene in Singapore!
---
Sushiro Singapore
302 Tiong Bahru Road #02-118, Tiong Bahru Plaza, Singapore 168732
Opening Hours : 11:00 — 22:00 (Last Order 21:30)
Facebook : www.facebook.com/sushirosingapore
Instagram : www.instagram.com/sushirosingapore