If meat is the name of your game, do check out Morganfield's this Christmas. Imagine our delight when we were greeted with this massive amount of food at last week's Morganfield's Christmas preview. Morganfield's is fashioned after BBQ restaurants in New York, hence when it comes to ribs, aka Sticky Bones in Morganfield's lang, they are quite the expert.
I really enjoyed all the ribs that were served, in particular the BBQ Beef Ribs which were so tender, you can simply just eat it with a fork! We had so much food, I tarpowed 2 and 3 and had them for dinner the next day. Still good!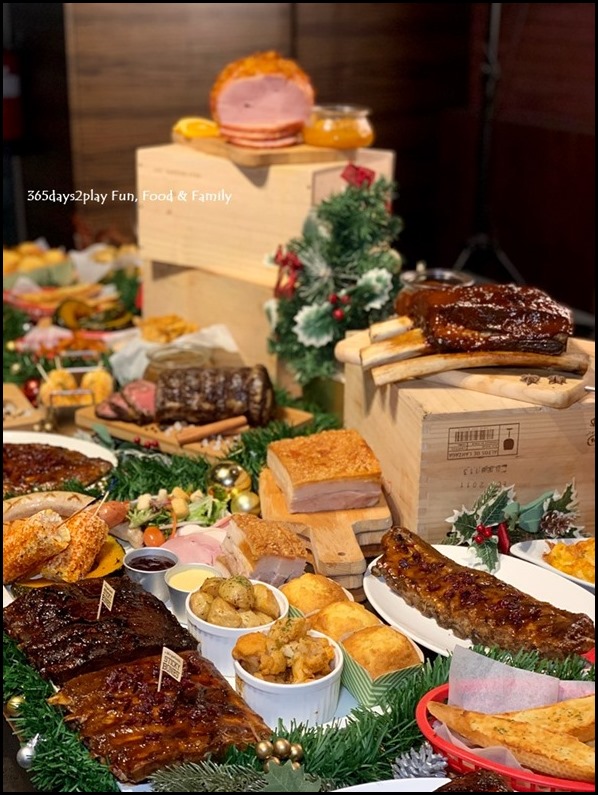 Here's what we tried. Scroll down for more pictures! Also a giveaway coming up!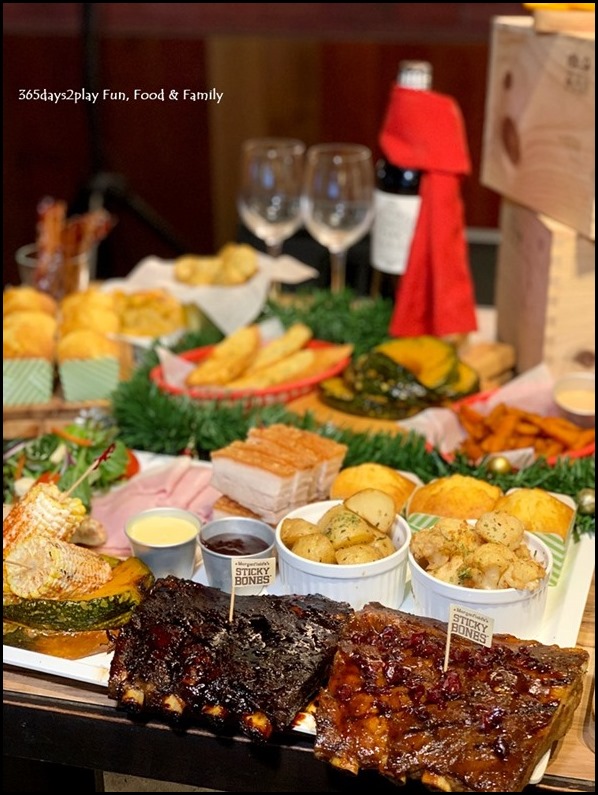 The Morgan's Christmas Feast $149.90++ (serves 4) and includes the following
Hazelnut Sticky Bones (Half Slab)
Cranberry Sticky Bones (Half Slab)
Crackling Pork Roast (600g)
Gammon Ham (200g)
Sausages (3 pcs)
Garden Salad, Roasted Potatoes, Cornbread (3 pcs), Mexican Grilled Corn (2 pcs), Roasted Cauliflower, Roasted Pumpkin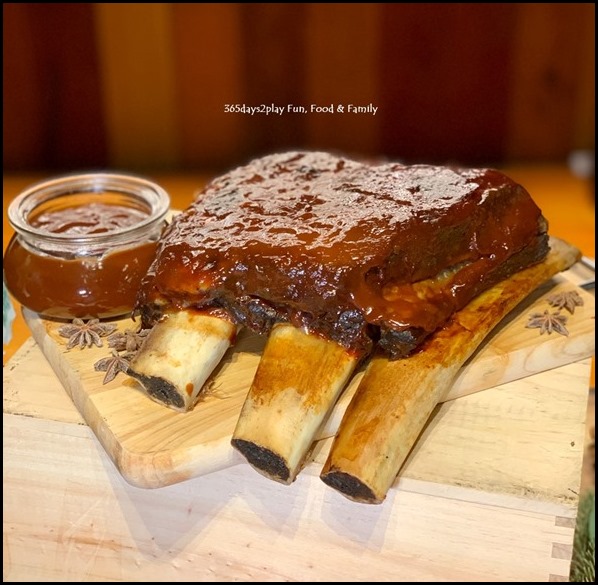 BBQ Beef Rib glazed with Hickory BBQ Sauce $89.90++(Half Rack ) / $209.90++ (Whole Rack)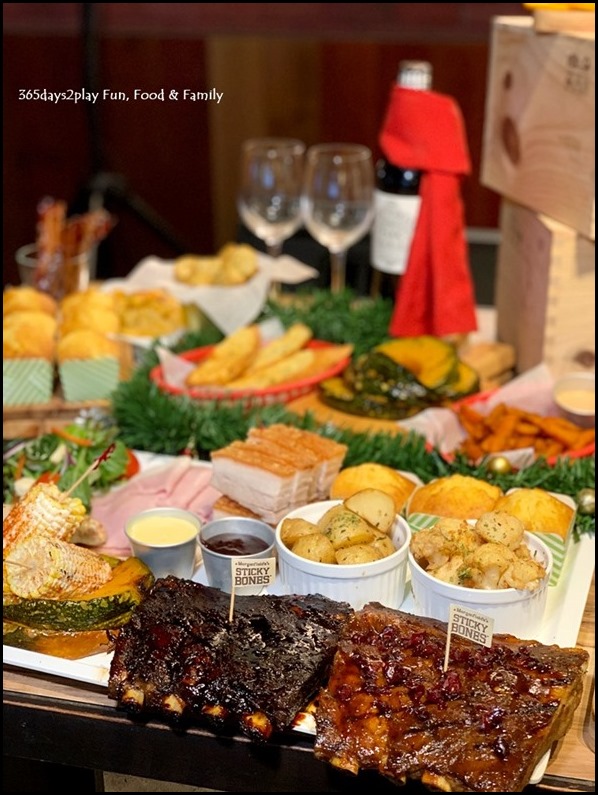 Cranberry Sticky Bones$29.90++ (Half Slab) / $48.90++ (Full Slab)
Hazelnut Sticky Bones $29.90++ (Half Slab) / $48.90++ (Full Slab)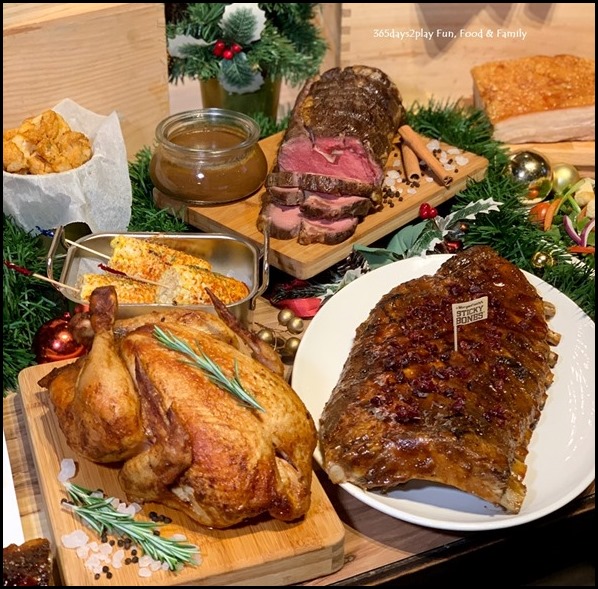 I'm pretty keen to return again at my own timing to savour the ribs once more. Maybe I need to go for the Weekend Ribs Buffet. Surprisingly only $40++!! And even if I don't go for the buffet, another perk is that Kids under 8 years or 120cm get a free kids meal with every adult's main meal. I might have mentioned this before but I particularly love it when kids meals are provided free. Edward is at an age where he can't finish an entire meal on his own yet eats enough such that sharing my meal with him makes me feel like I'm suffering. So this is great for me.
And you know what's another interesting promo that they have? It's the Birthday Ribs Pass. If you spend $400 on your birthday at Morganfield's, you'll get 1 year free ribs on the house! That's half a slab of Sticky Bones once a month for 12 months! That's really not a bad deal given that it's $29.90 x 12 = $358.80?!
Scroll down for more photos!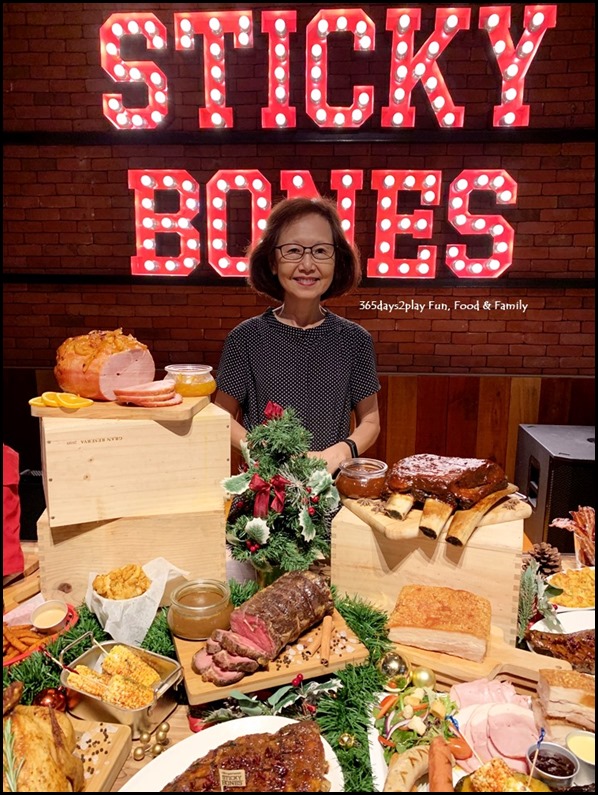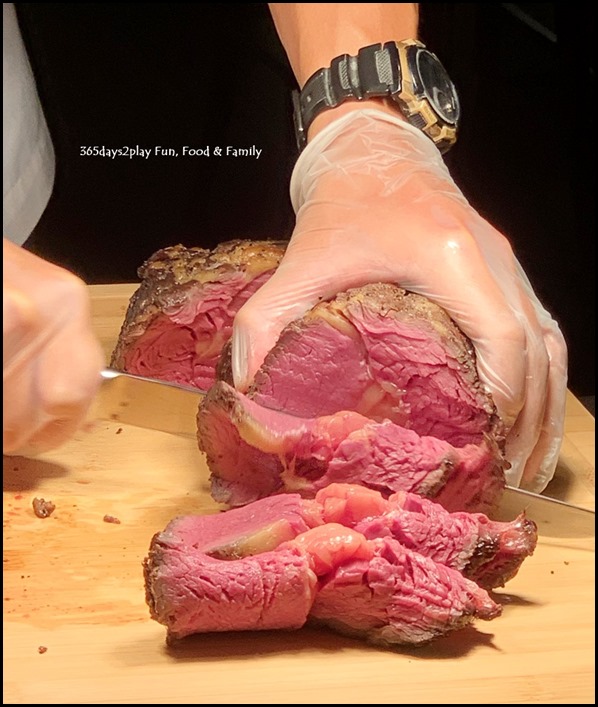 Roast Beef Ribeye $219.90++ (Serves 6 – 10 pax)
Orange Marmalade Glazed Whole Gammon Ham $179.90++ (Serves 6 — 10 pax)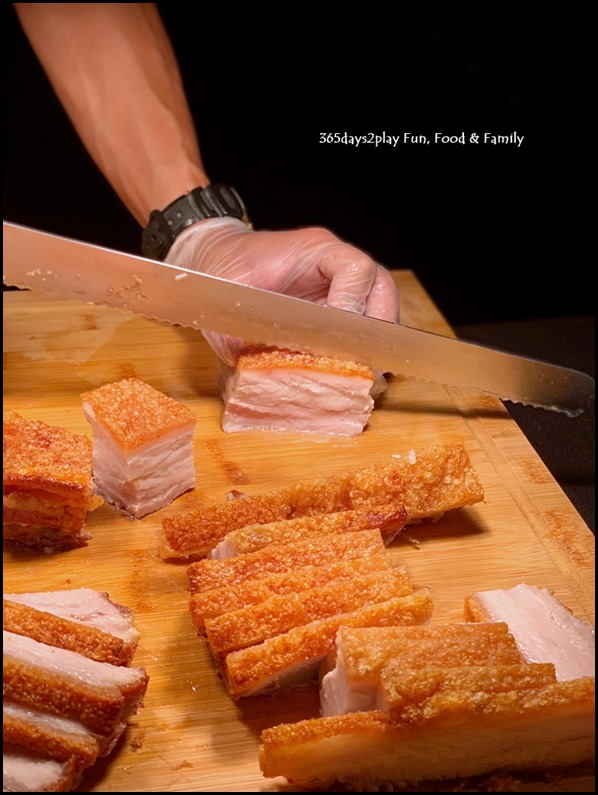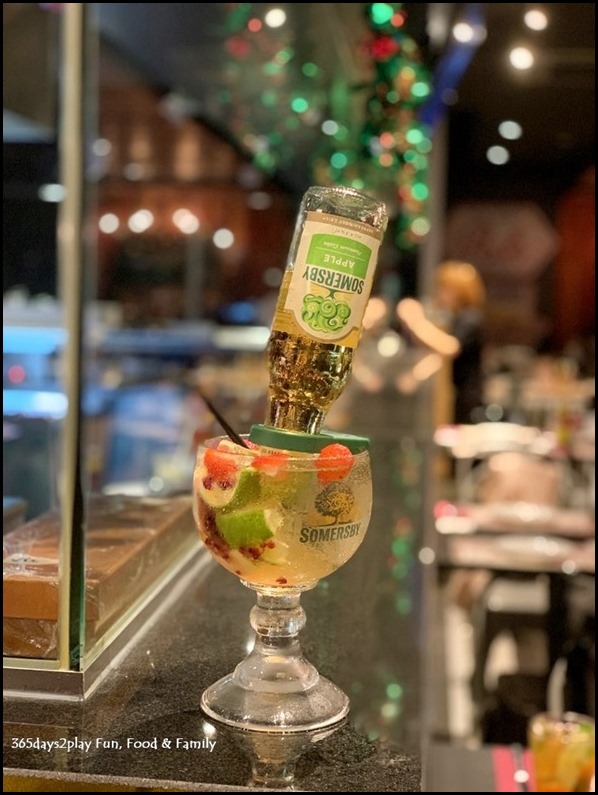 Somersby Summer Punch $19.90++
---
Add me on Facebook, Instagram and Twitter if you want to be kept up to date with the latest happenings in the food and lifestyle scene in Singapore!
---
Thank you Morganfield's for the kind invitation!
Morganfield's Singapore (3 locations)
3 Temasek Boulevard #01-645/646 Suntec City, Singapore 038983
181 Orchard Road, Orchard Central, #11-03/04, Singapore 238896
1 Harbourfront Walk, VivoCity #01-51A Singapore 098585