On the 1st evening at Genting Resorts World, we had originally wanted to get our Chinese fix at the Genting Palace Restaurant. Unfortunately, it was full and we couldn't use our meal card there. Luckily, because I had researched on the places to eat at Genting, I quickly led the Partner to the next restaurant on my to-visit list, ie the New Orleans Barbecue Restaurant. This restaurant is located within the Casino in Maxims Genting Hotel, so kids are not allowed to dine there.
Thanks to our having to traverse half the casino to get to the New Orleans Barbecue Restaurant, I also discovered that there are parts of the Casino that are cordoned off only for non-smoking players. Yes, the rest of the casino area allows for smoking and I really do wonder how non-smokers can stay there for hours on end in the smoke! I don't actually see many people smoking, but because it's an enclosed area, the smoke lingers! My heart goes out to the croupiers who have no choice but to stay fixed to their tables.
New Orleans is a casual eatery where you can get your fill of steaks, chops, grills and sausages. As with all the other eateries in Resorts World, prices are slightly inflated. However, on the Saturday evening that we were there, it was nearly a full house. In fact, I have to add that all the hotels in the resort where FULL HOUSE for that evening, most likely thanks to a certain Hacken Lee having a live performance that evening.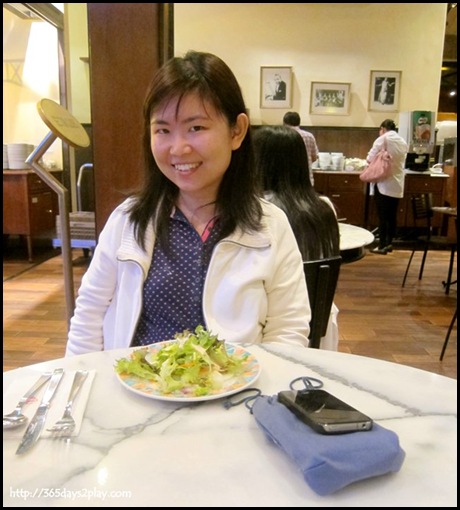 How many times in Asia do you see me wearing a jacket. Feel like going to Cameron Highlands next to enjoy the cool weather again.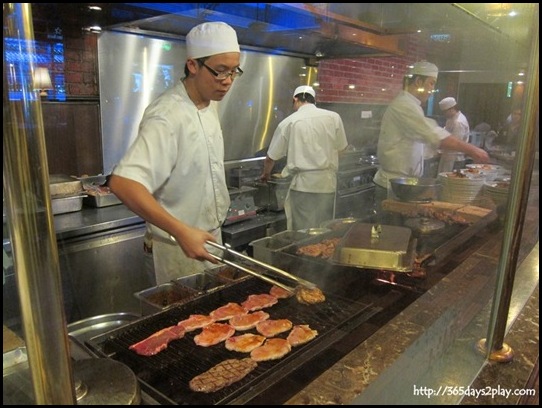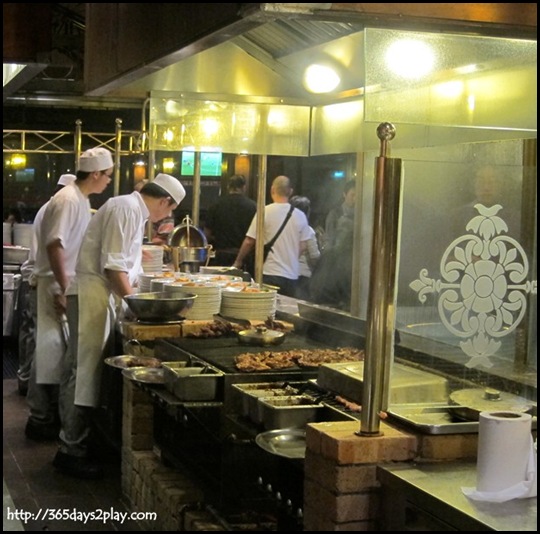 Australian Lamb Cutlets RM55
The Partner had this, which he said was quite nice. Sorry for the not so stellar food photos. I had to leave the DSLR in the room because we are not allowed to bring large bags into the casino. There are lockers, but we were afraid that it would not be safe. Subsequently, we did eventually use the lockers, numerous times in fact as they were very safe, being located directly outside the security office.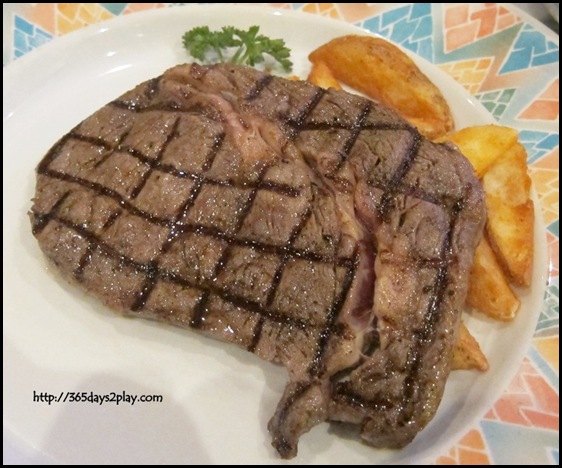 Rib Eye RM62
The Rib Eye was very average in my opinion. It would have been better if it had more flavour. The wedges were very nice though.
Mashed Potato Side RM6
You can get the mashed potato instead of wedges but for some reason, they gave us both wedges and mashed potato. The mash potato was pretty good! Creamy and with a nice texture. I would have eaten more of it if we hadn't ordered so many sides.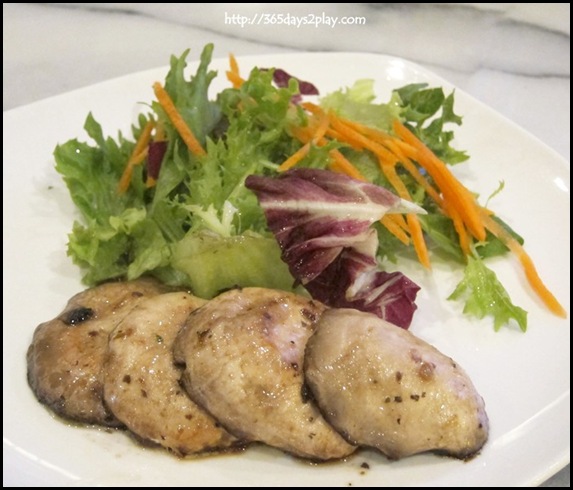 Grilled Portobello Mushrooms Smothered with Garlic Butter RM12
These mushrooms were juicy and had a nice natural flavour. I was hoping for a more grilled BBQ flavour.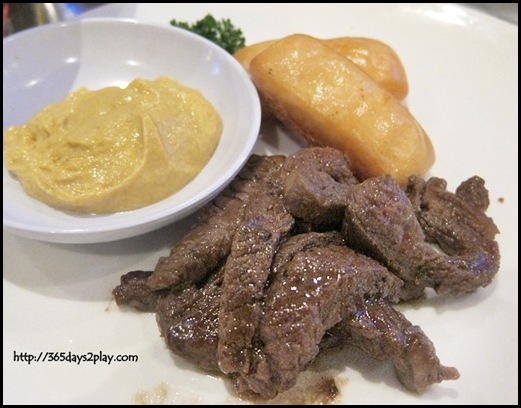 Grilled Beef Tips with Mustard Sauce and Man Tou RM20
Very interesting dish. Never actually encountered this before. The meat was a little tough, but it had a very strong vinegary flavour. Quiet nice actually as a snack. The man tou were quite hard. When I bit into one, there was a cracking sound. Still, as a fried bread, it was nice and I actually finished it!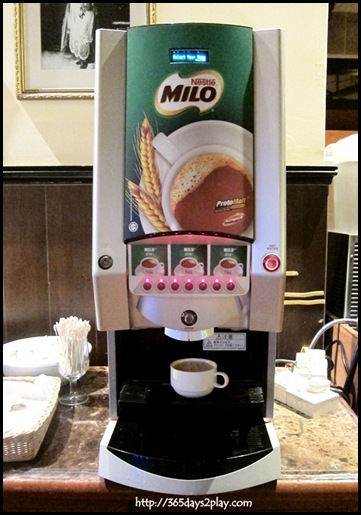 Free flow of tea and coffee. I was so happy to find a milo machine! Yippee!!!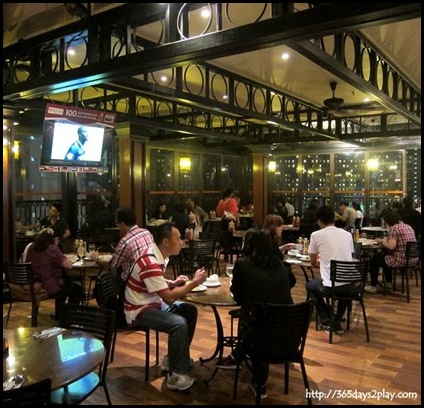 It was fine when we entered the restaurant. You can see the First World Hotel on the opposite side.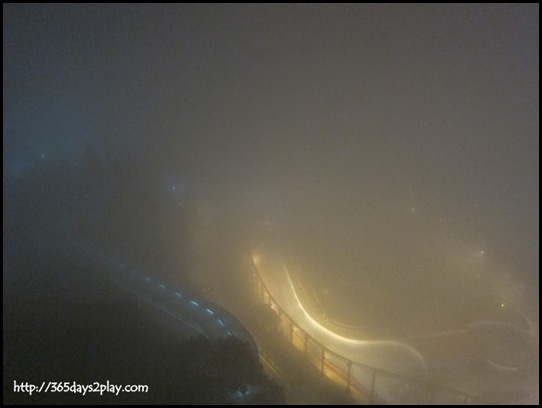 But it started to rain or mist heavily, and this is what I saw when I finally ended my meal.