We have been religiously visiting Ritz Carlton for the last few Decembers to enjoy their festive afternoon tea at the Chihuly Lounge. Alas, Chihuly Lounge which was famous for its afternoon tea is no more and has been turned into a new cocktail F&B concept called the Republic. So this year, we decided to forgo afternoon tea at the Ritz Carlton and instead check out their buffet restaurant Colony.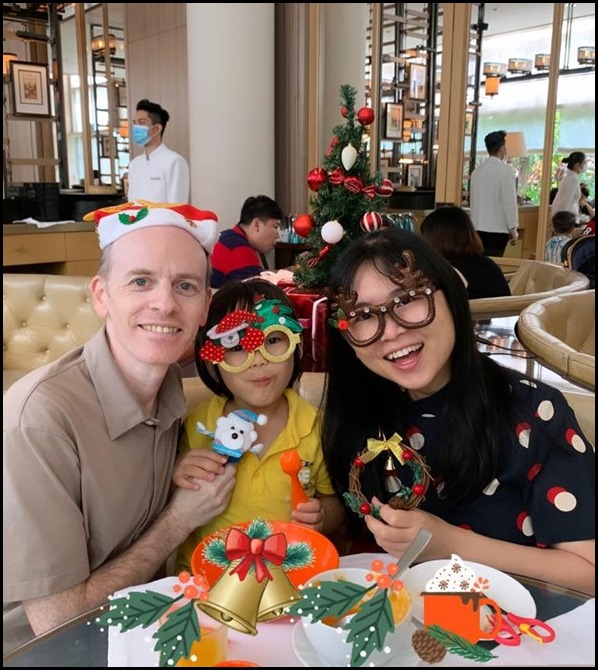 Obviously self-serve buffets are not allowed at this point in time. So some hotels will still have a buffet line, where you point at the food you want and the staff will serve you. In the case of The Colony, you peruse an online menu, make your orders with the staff and they will serve you. The great thing about this method is the food served is freshly prepared, and usually plated nicely too. The bad thing is that you don't really know what you're getting, which results in a number of misses and hence wastage (or you might eat it and not have space for what you really want). Also it is difficult to indicate portion size and very often the portion size served is larger than what I would need. I prefer to go for tiny portions so that I can try more items, and if I like something I'll then make repeated orders. In any case, Colony has overcome this issue somewhat by providing pictures of every single dish on their menu. Unfortunately, the pictures are a tad small so it still resulted in some surprises for us.
So here are some of our thoughts on the festive buffet.
1. Food is generally good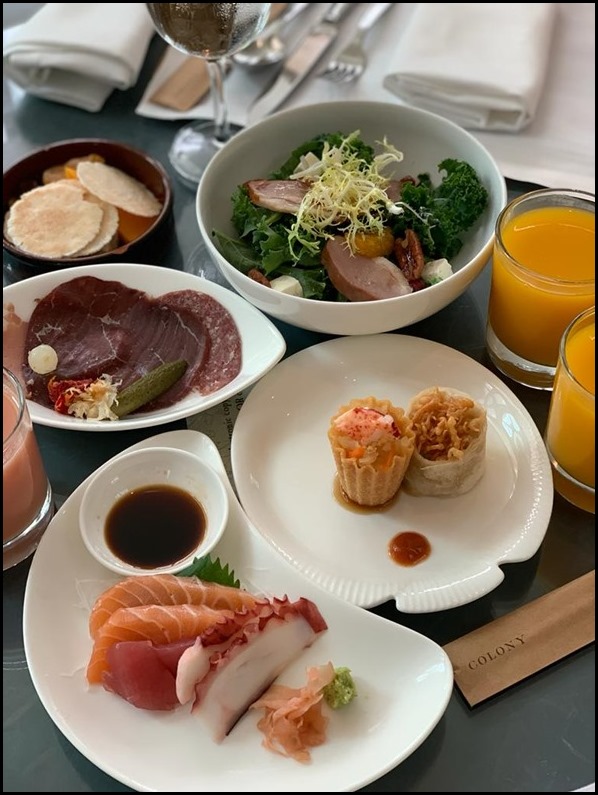 Have to say, the food is generally quite good. The seafood on ice (still remember those succulent prawns) and the sashimi were very fresh tasting. I had multiple orders of the salmon sashimi. The pastas were very good too and I particularly liked the carbonara with onsen egg, but tried not to overdose because I wanted to leave space for other things. The Indian dishes were also very good, although I've yet to come across Indian dishes at buffets that are no good. Curries are very forgiving and it's hard to overcook a curry.
The menu doesn't seem as comprehensive or wide as compared to pre-Covid days, but that said, we had more than enough to eat and couldn't even cover all the dishes.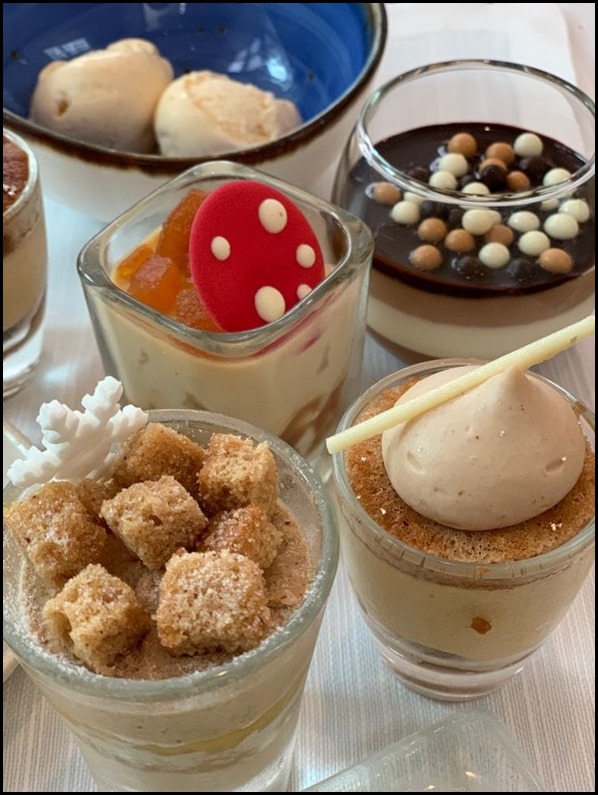 Desserts were unfortunately, a bit of a let down. There were a total of 12 desserts to choose from but only a few were good enough for us to want to order them again (we ordered 11 out of the 12, 10 arrived). The Christmas inspired ones were the ones we didn't like the most. Either they didn't taste delicious, or the spice mix just didn't work out. I recall the Christmas cake to be quite dry and hard too.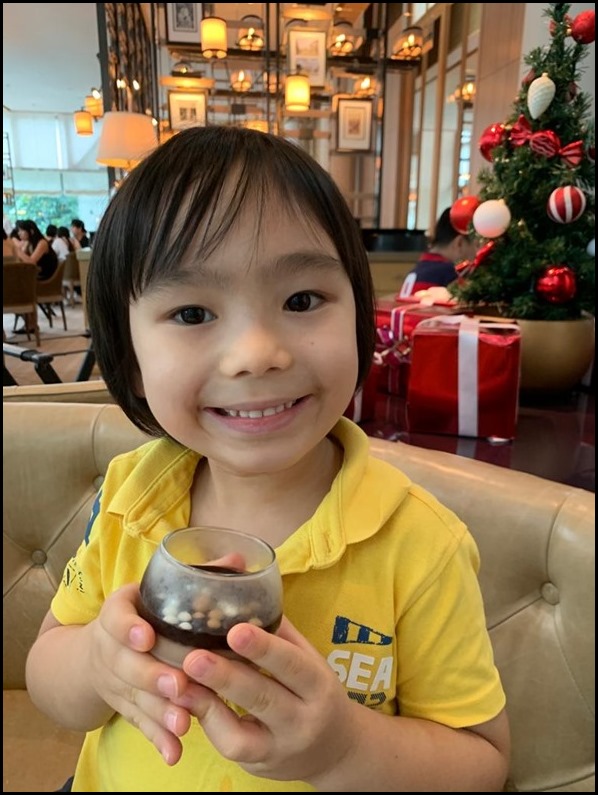 Edward holding the Chocolate Verrine. It doesn't contain nuts so it's safe for him to eat
What was very good was the Chocolate Verrine, and that alone I could eat 3 cups of it. Ice creams were very good too. Wish there were more cake based options instead of mousse based options too.
2. Service and ambience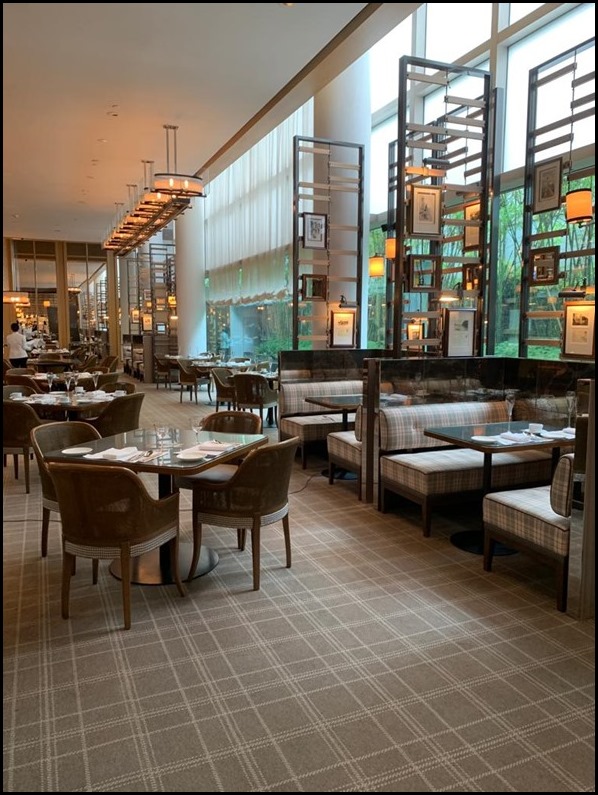 Ritz Carlton is known for its service and as expected, we had a very good server who was friendly. Also we had indicated in our reservation that 1 person in our dining party had a nut allergy, and the staff were very aware of it and made sure to check if the desserts had any nuts. We loved the ambience there. The place has a bygone era/vintage theme and I love that. Also many booth seats around and we were lucky to be able to get one. Spacious seating too, thanks in part to safe-distancing requirements.
3. Too Short
The buffet lasts from 12pm – 2.30pm, which does sound like there should be enough time to eat. However, the last order for hot food and ice bar is 1.45pm, and the last order for desserts is 2pm. The gap between the last order and the end of service is quite long! It is a huge problem for me because I really dislike ordering well in advance when I don't know how full I'll be nor which dishes I might want repeated. We made the mistake of waiting till 1.45pm to order desserts, and I guess there was a mad rush during that period or someone had forgotten our order but our desserts only arrived at 2.05pm. This made me really stressed because I was sure I would want to repeat some desserts.
4. Not Festive enough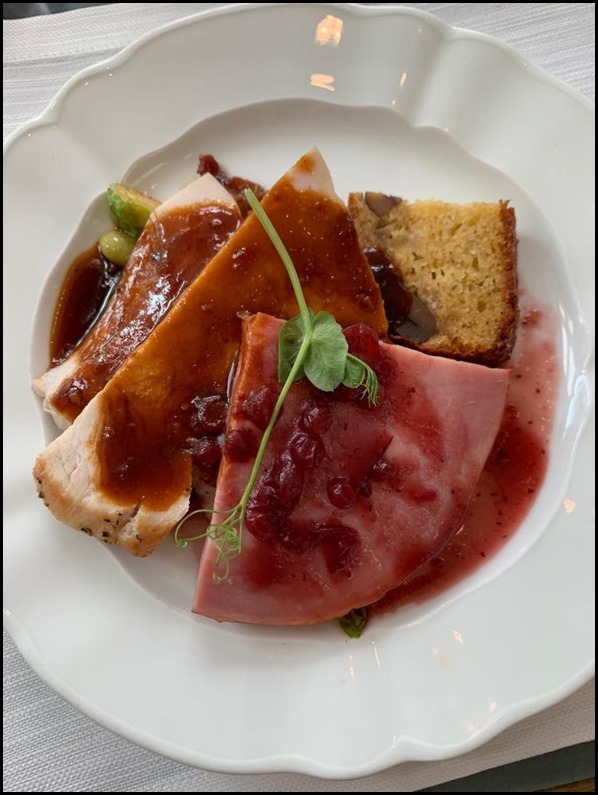 The Festive Platter
We didn't really decide to dine at the Colony because of their menu, but on hindsight, it doesn't seem festive enough if that's what you're looking for. For one, no log cake! The only festive savoury item was the Festive Platter comprising slow baked turkey breast and honey glazed ham. So the festive items were mainly the desserts, which I've mentioned above were not really fantastic tasting.
Nevertheless, I would say we still had a pretty good time and I am actually looking forward to returning again because I really like the ambience and service. The next time round I'll be smarter with the ordering and make sure to have it all planned out so I don't get caught out when last orders are called.
More pictures below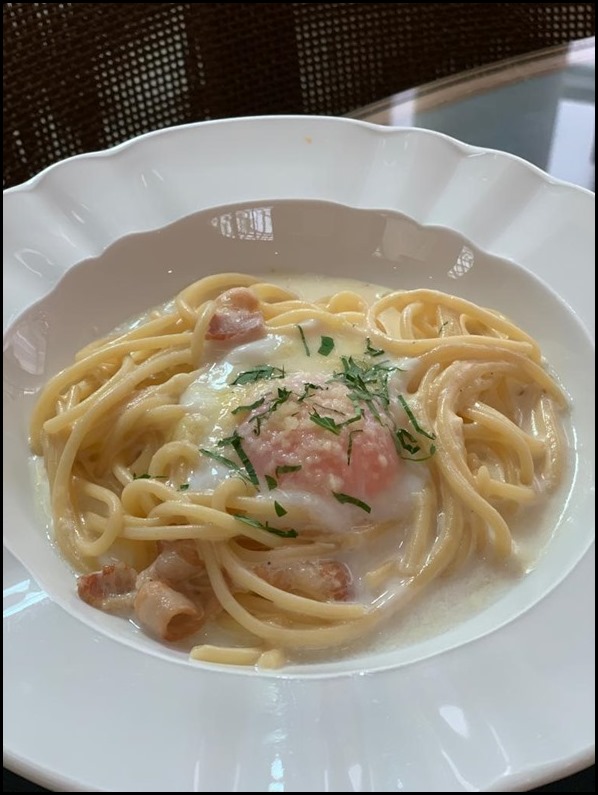 Pasta Carbonara. Loved this!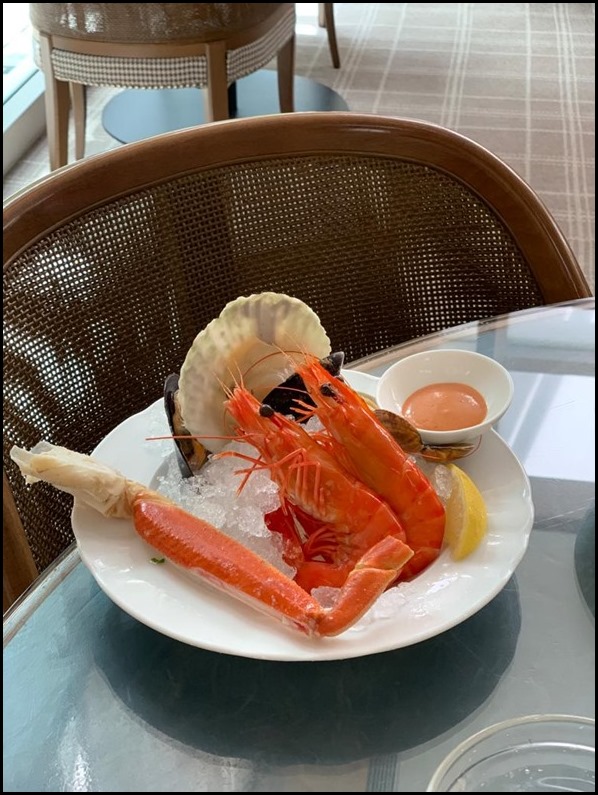 Prawns were really succulent. Crab legs were good too but inconvenient to eat so you have to work for your food! No oysters on the menu….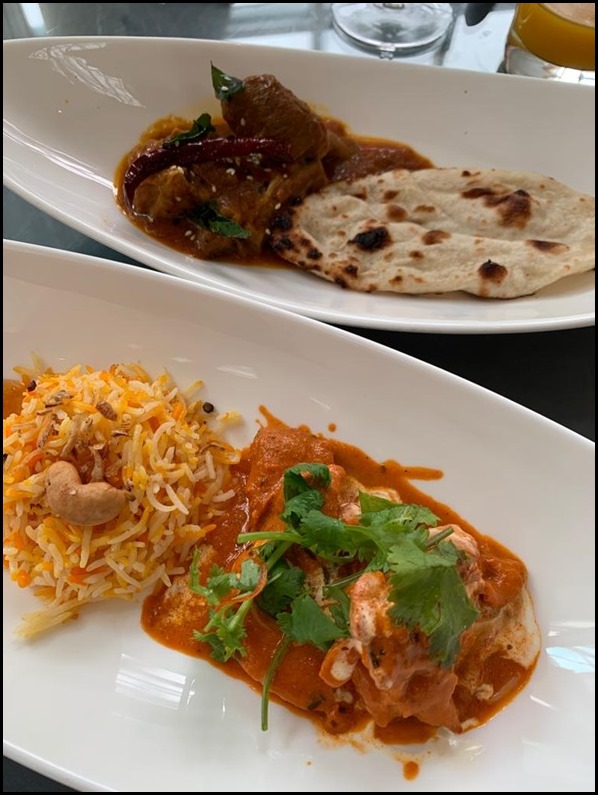 A couple of the Indian cuisine dishes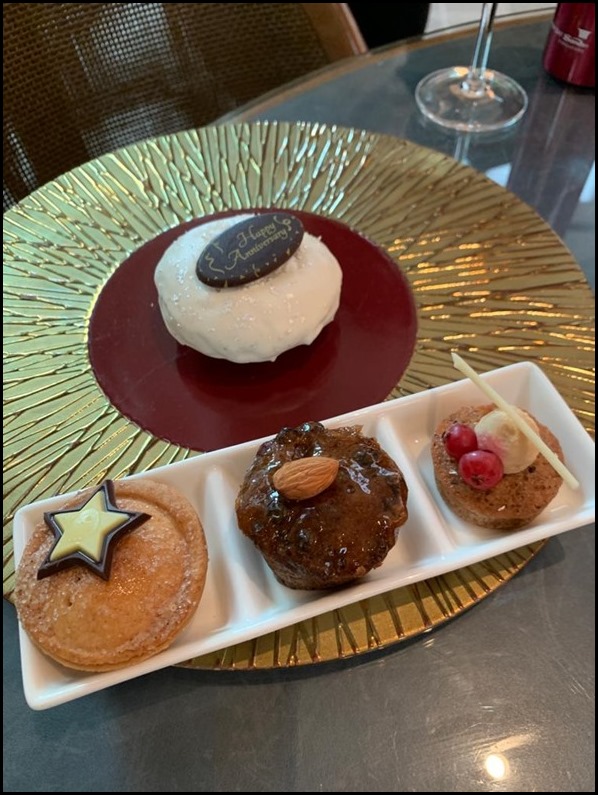 The Christmas cakes. In the background is the Happy Anniversary cake they kindly surprised us with!
The Ritz-Carlton, Millenia Singapore
7 Raffles Avenue
Singapore, 039799 Singapore
+(65) 6434-5288
https://www.ritzcarlton.com/en/hotels/singapore/dining/colony